Father's Day Style Stories from Harry Rosen Staff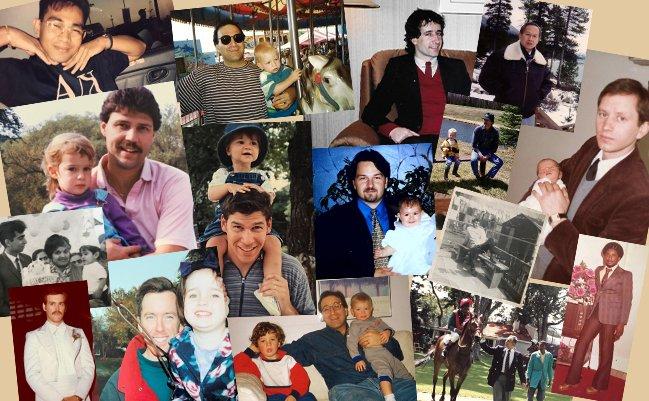 We're a proud family-run business here at Harry Rosen. Since opening our first location way back in 1954, our company has always been carefully cared for by three generations of Rosen men, all of which have their fathers to thank for their intrinsic love of clothing and personal style.
However, it isn't just the Rosen family who have inherited their passion for clothes from their fathers. So, in the spirit of Father's Day this year, we asked members of Harry Rosen's extended staff about how their fathers (and father-figures) influenced their own interpretation of having great style.
Enjoy a few style-minded anecdotes and many priceless photos of Dads submitted by various members of our staff below – just keep in mind we take no responsibility when it comes to most of the outfits worn here.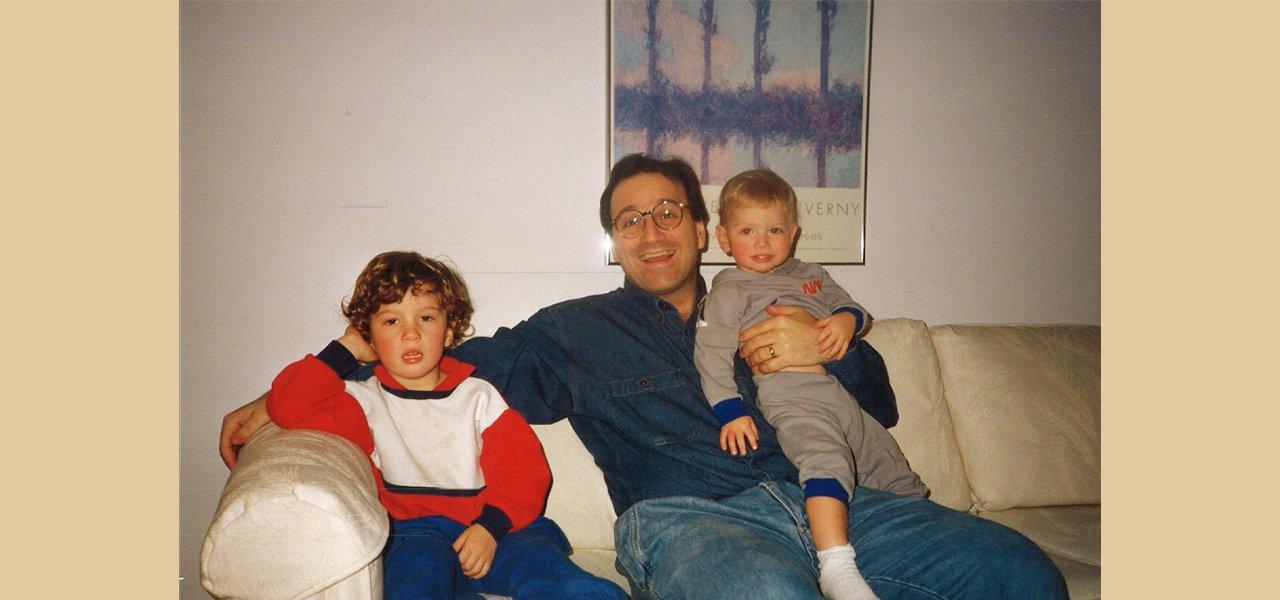 Ian – President and COO
"You might think that it was pretty natural for me to fall into fashion. However, after growing up in the Rosen household with my grandfather – Harry himself – and my Dad, Larry (who has worked in the business for as long as I can remember), I actually wanted to get as far away from the business and clothing industry as I could. Clearly, that sentiment has changed over the years, and one important lesson I've learned along the way is that your own personal style finds you, you can't go looking for it. So regardless of whether or not you're trying to dress in a certain way or communicate a certain message, what you wear is as much about who you are and where you come from as the clothes themselves. That's why I love style, because it will only ever feel more natural to me the more I'm true to who I am."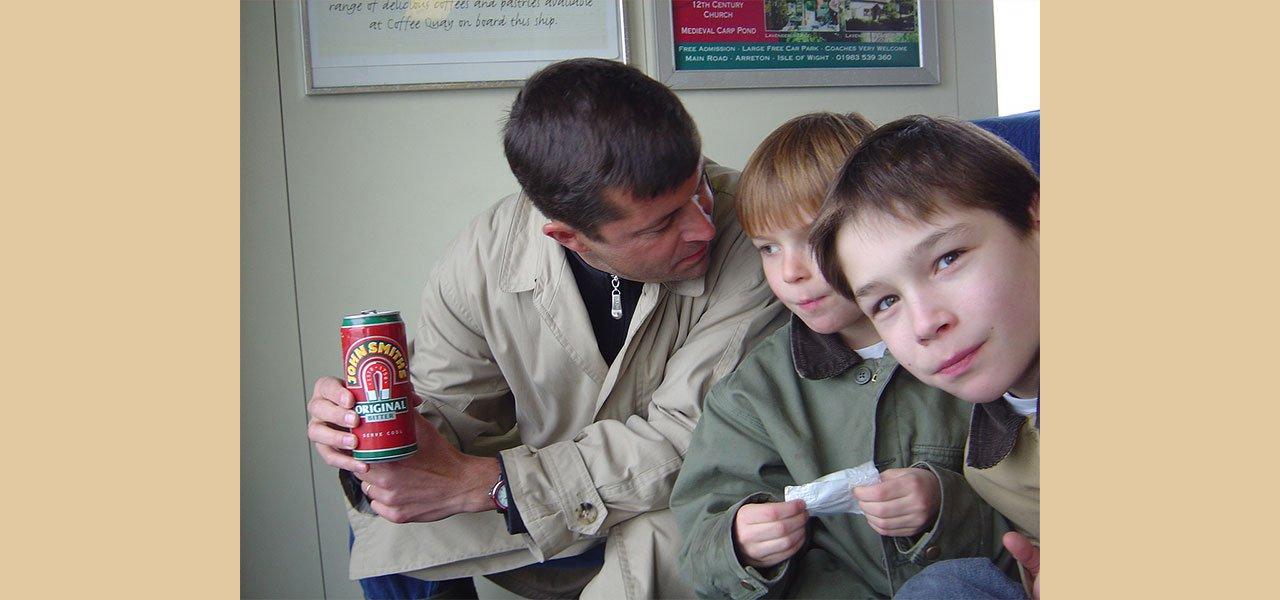 Logan – Copywriter
"Inheriting my Dad's Barbour Jacket was a special moment for me. Ever since I was shoulder-riding size I've always loved the smell of the waxed cotton, the weight of the flannel lining, and the sturdiness of the metal hardware. I made him promise me that I'd have it handed down to me, though I'd have to wait until I was of size. That wait felt like forever to me when I was younger, but the reality is, that jacket's only gotten better with age. I'm proud to wear it today, but even more so that my Dad developed it's patina yesterday."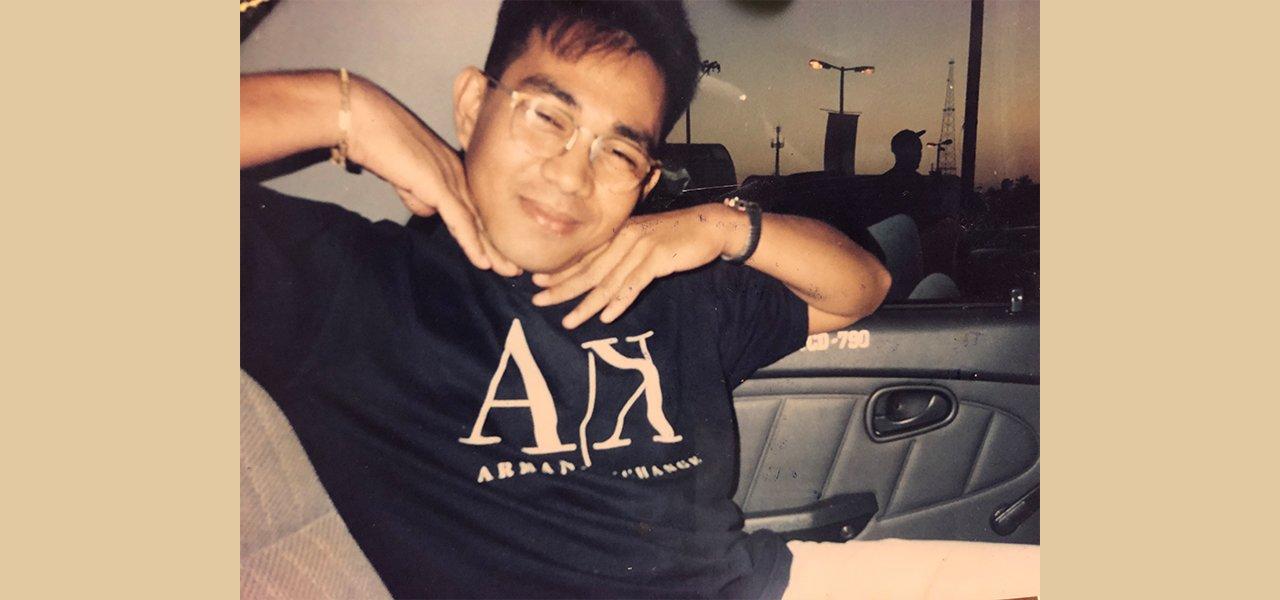 Brylle – Clothing Advisor, Bloor Street
"There are cool dads, sporty dads, and business dads, but nothing beats a stylish dad. My dad always takes pride in his appearance. Growing up, he would always tell me that dressing up is not complicated, the more time you think about it, the more complicated it gets. Less is always more. He personally prefers a well-fitting shirt, light chinos, a good pair of loafers, and a dress watch to complete the outfit as his everyday look. Simple and elegant is what I would call it. I guess that's why I also prefer a simple/minimalist style of dressing up as well. That's why no matter how hard they try to shrug the fact that they've influenced our style today, I still think that stylish dad deserves much recognition – not just on Father's Day, but every single day because believe it or not, we are a mirror image of our dads."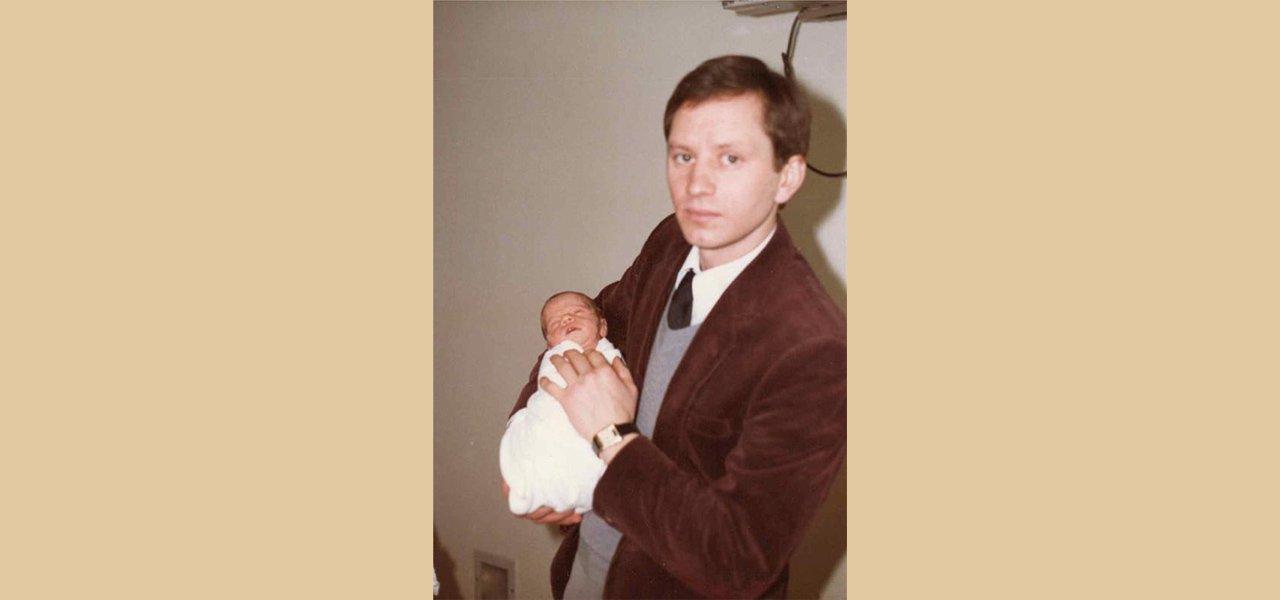 Ben – Content Manager
"You might not expect it from a farmer from central Alberta, but dad has always known the importance of Getting Dressed. During the day it was jeans and work shirts, but when it was time to be in public, whether just going into town for a community event or driving into Edmonton for dinner and a show, he was going to wear his finest. I think I inherited my interest in menswear and clothing through him. Even today in retirement age, he's always more dressed up than his peers. He is unapologetic about it and I think that's something to admire. He's certainly the only farmer I know that has a penchant for French silk ties."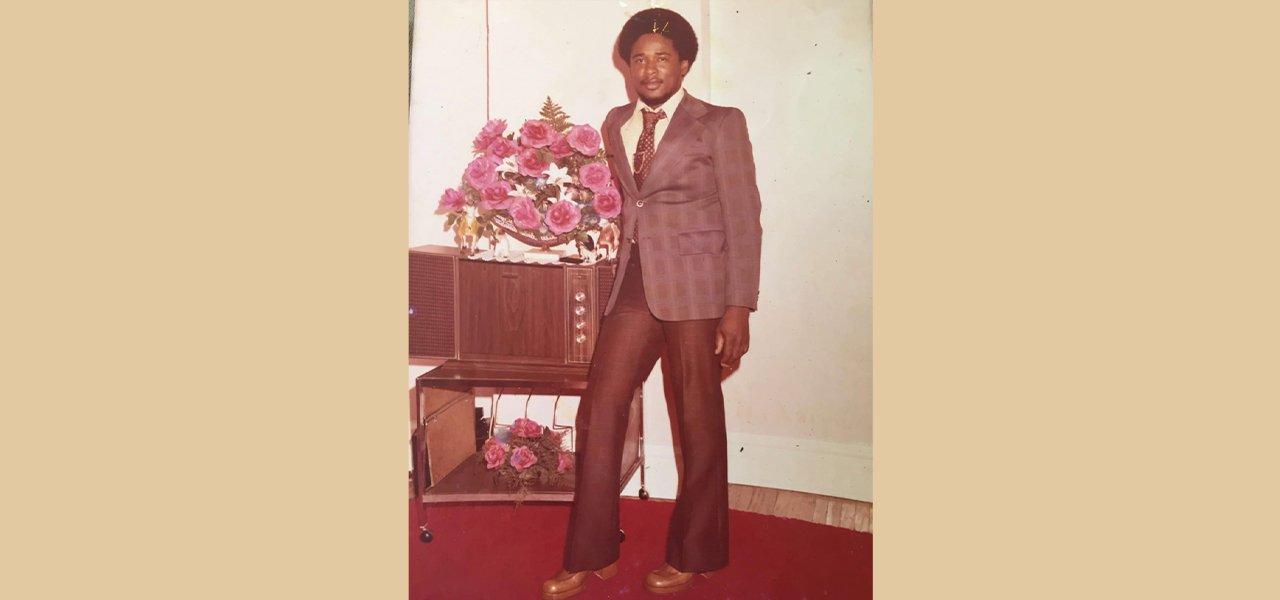 Karen – Logistics Lead
"My dad has always maintained great style and has always been on-trend. He wouldn't step out the house unless he looked well put together, even while running errands or dropping me off to my piano lessons. He understood that looking good was a part of feeling good and that clothes were his armour. Even when times were tough, the outside hardly ever reflected what was going on inside. My father's advice is to 'do all the good you can. That should be your legacy; that should be how you are remembered.'"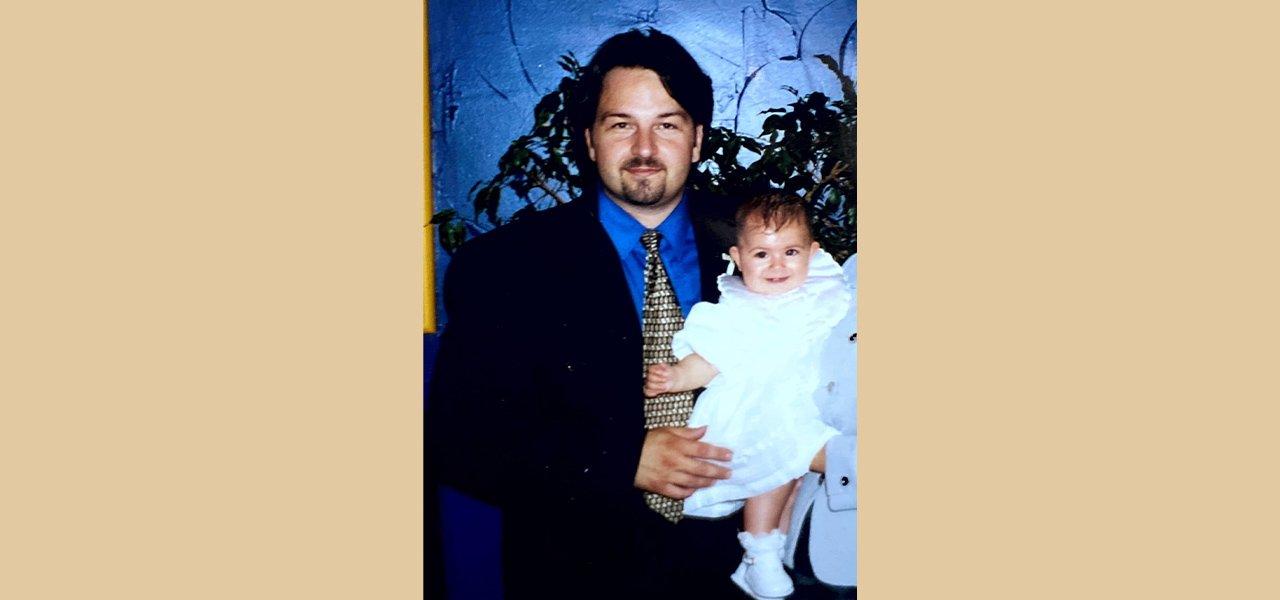 Alexa – Graphic Designer
"My dad always took pride in how he looked on special occasions, always with the most up-to-date suit and tie… I inherited his desire to always be at the forefront of fashion while being comfortable at the same time. When not in his Sunday best – an oversized crew neck and joggers – he's always pulling out the fancy suits and sport jackets for any event."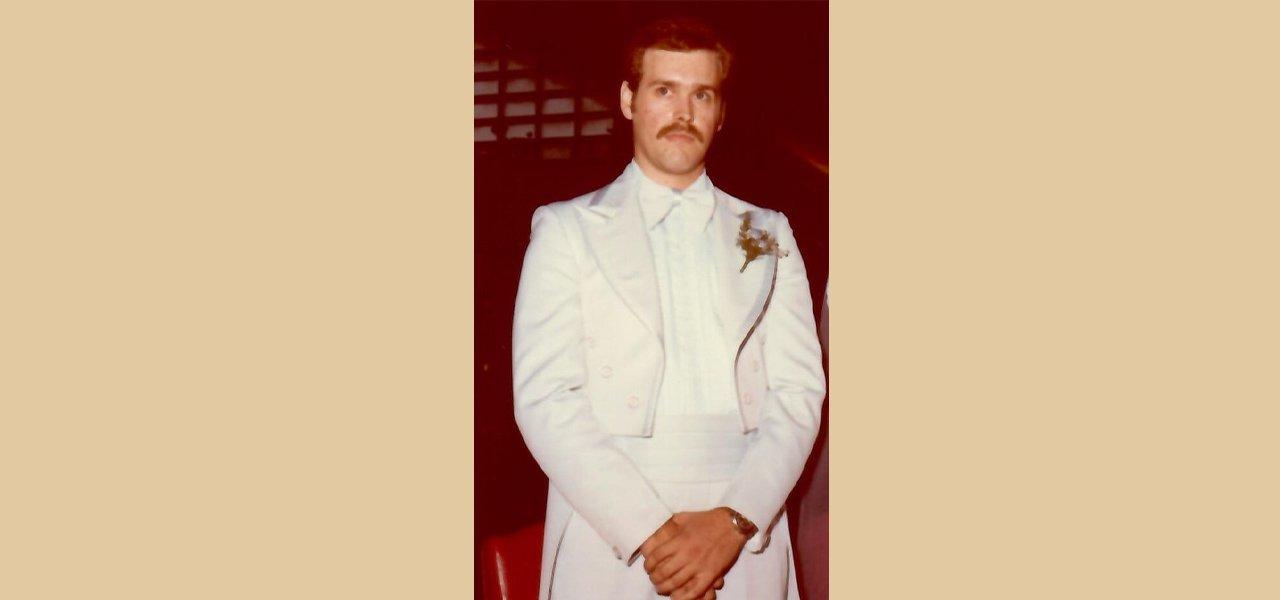 Emilie – Clothing Advisor, Montreal
"My father has always been a true example of dedication toward his family and his wife. With love and respect, he applied the same values at home as he did to being a policeman. Although day-to-day he was always dressed in uniform, my father still enjoys wearing his suits to this day – even though that's usually just once in a while. This photo is of him at his wedding, again making a fashion statement for that time, in a light tone tuxedo."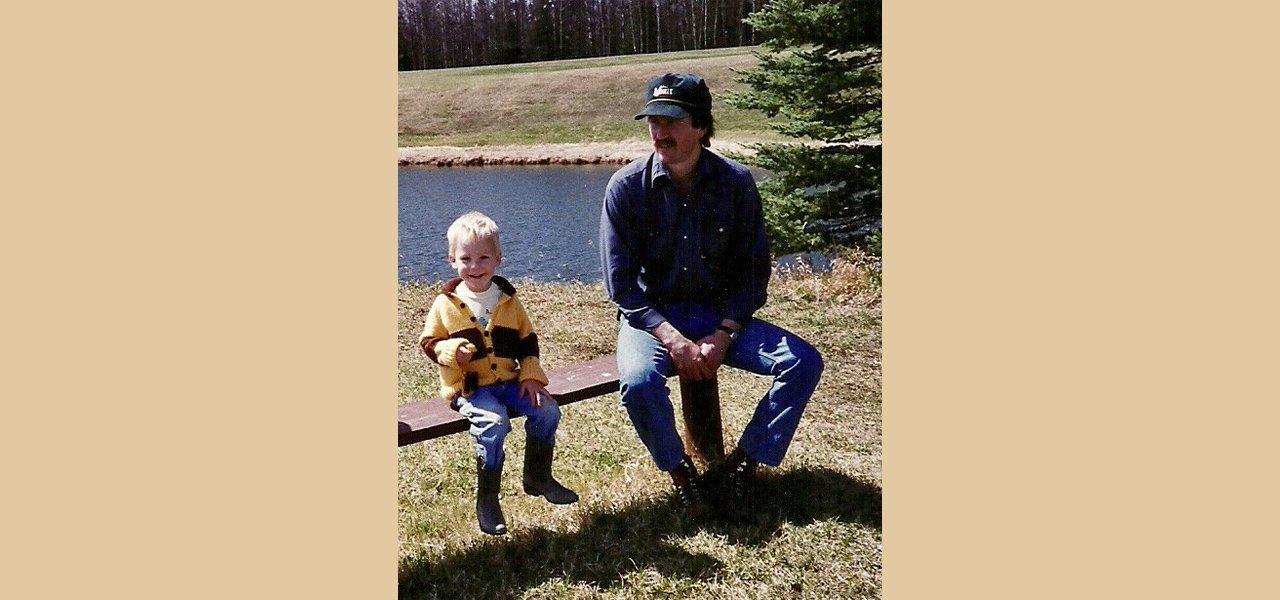 Dale – Assistant Store Leader, Calgary
"When it comes to my Dad, actions have always spoken louder than words. He set an example through his work ethic and values and showed his affection to our family with a job always well done. He always required clothing that could keep up with him. Clothes that are dependable, honest, well-made, and reliable – much like the man that wears them – are what he prefers to wear."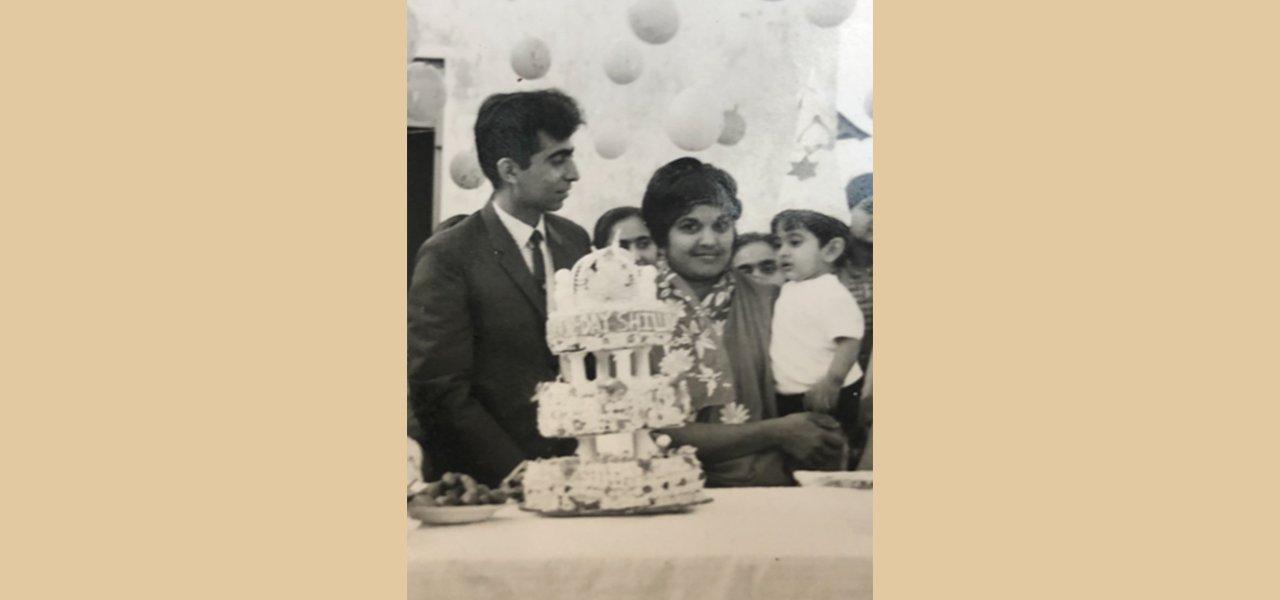 Shiraz – Store Leader, Edmonton
"This is my first birthday in Kampala, Uganda, with my mom holding me and my dad in one of his impeccable suits. He always had a flair for style and would dress up for all occasions. His influence in dressing well is what made me what I am today. His biggest advice to me that lives with me forever is 'in order to heal, you have learn to forgive."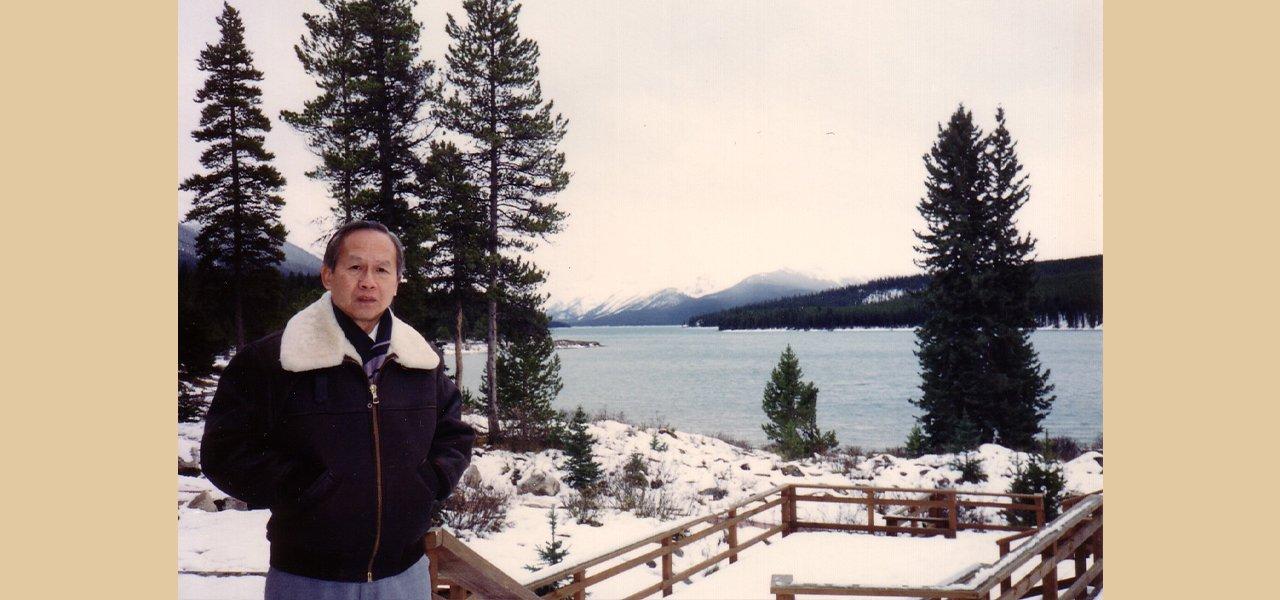 James – Clothing Advisor, Bloor Street
"My dad was always a snappy dresser – even at home, he preferred a button-up shirt and wool trousers. He had an eye for picking out some great garments, including a quilted Ralph Lauren jacket he bought for me long before quilted outerwear became more common. It was a waxed cotton in a dark chocolate brown, which I wasn't too crazy about at the time but earned me so many compliments later on. I'm thankful that I inherited so much from him, including my talent for drawing and photography, and my interest in men's clothing. That's why he's still always close to me every day."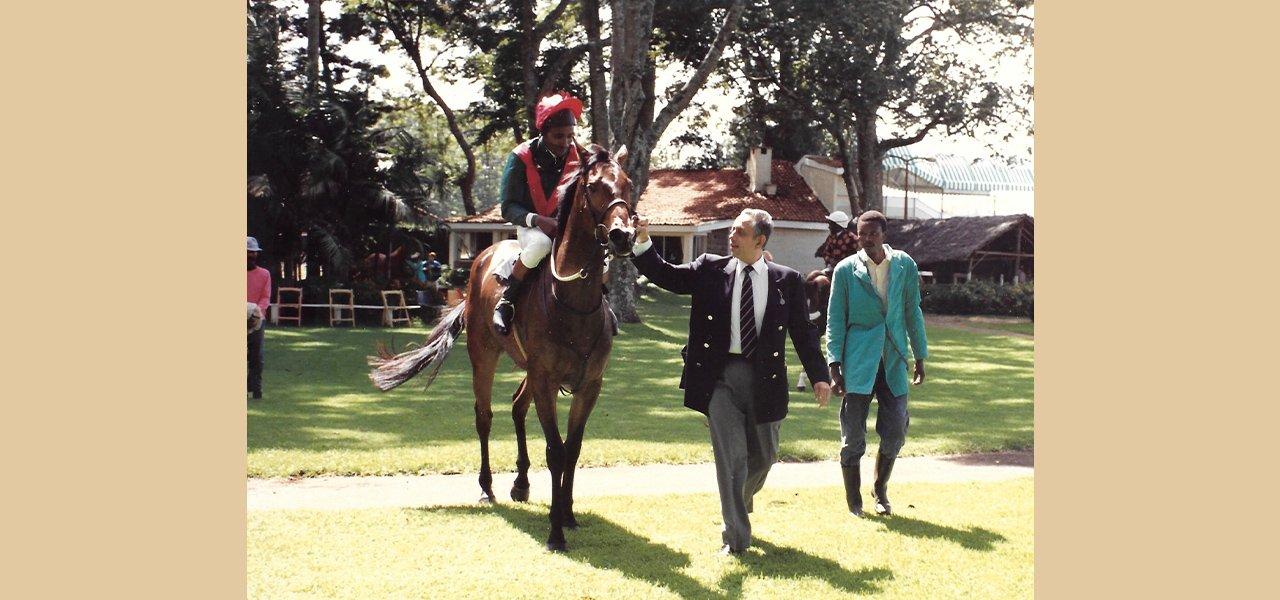 Arianna – Digital Production Specialist
"While I was growing up in the British colony of Kenya, my grandfather was an aristocrat and owned many racehorses. A typical Sunday for him meant getting dressed up in his finest Canali and Zegna pieces and heading down to the racecourse to cheer on his prized possession, his 1992 Derby-winning horse, Golden Heart. My grandfather was an inspiration to those around him when selecting their racecourse attire. Our family's appearance was something he was proud of and is something he has passed down to generations – most directly to my father and brother. This is where my own passion for menswear comes from and why it continues to grow each day."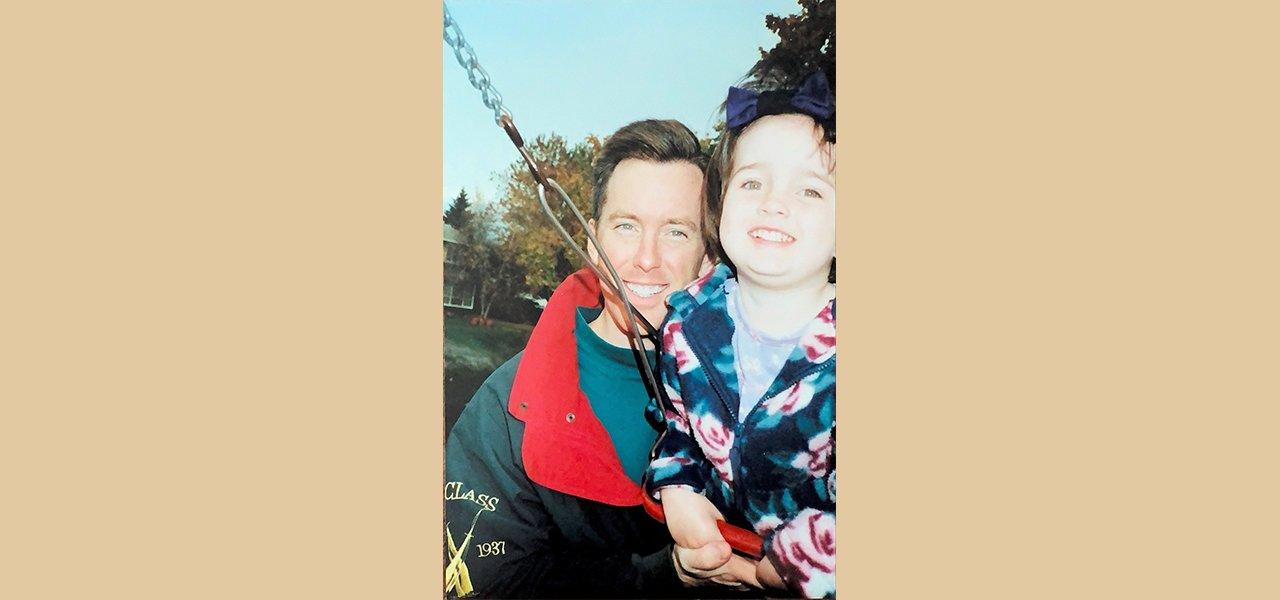 Margaux – PR, Social Media and Events Coordinator
"Having a career in finance, my father had created quite a collection of business attire. He would wear a suit every day, and his favourite way to accessorize was with ties - fun patterns, bold colours, and prints of his favourite Looney Tunes characters. Were these ties going to be seen on a runway? No. But it was great to see my dad unapologetically show off his personality. For my upcoming wedding, he did decide to put away the spirited ties and is very excited to wear his new Paul Betenly tux instead."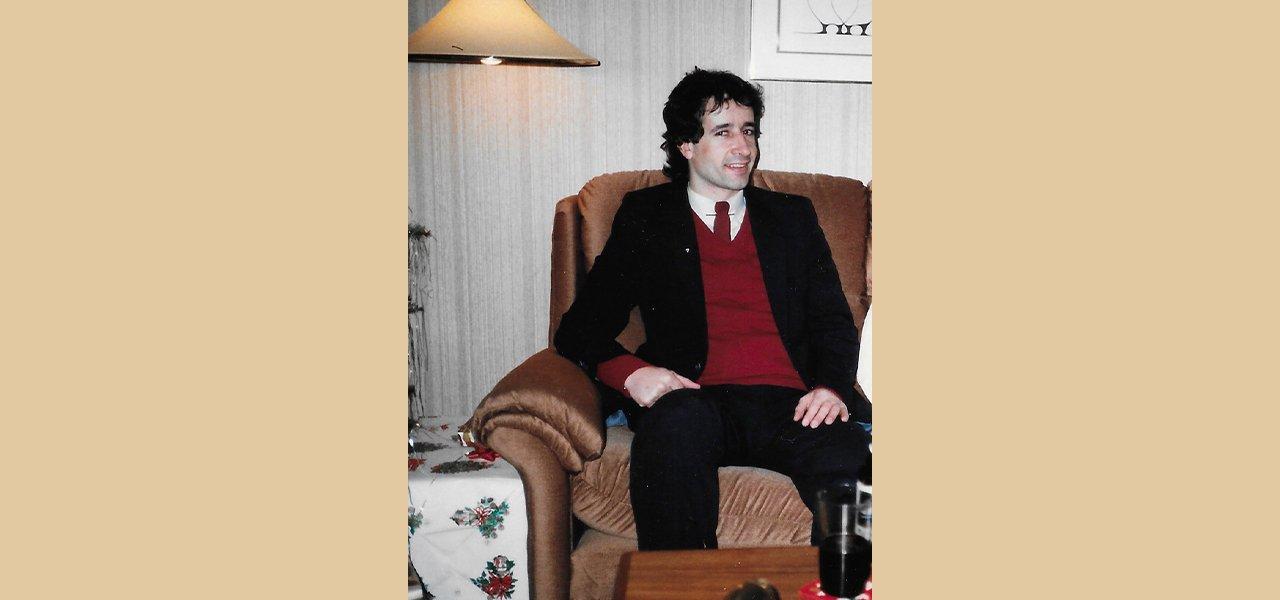 Grace – Art Director
"I like to think of my dad as a rebellious chameleon. He has found a unique way to do what he wants, how he wants to. Whether it's a mullet and a tie pin in the early '80's or a three-piece-suit and shaved temple Viking cut in 2022. He's always pushed me to strive for more, but to do it my way. When he discovered my creativity, he provided me with the platform to explore it. Letting me run free in our suburban basement, creating graffiti murals up the staircase, and designing bags and shoes. When it came time to decide what was next, he told me to make sure that whatever I did for a living, it be something I loved. So, when I chose fashion, he was all in - and made sure I was always aware he was available for photoshoots."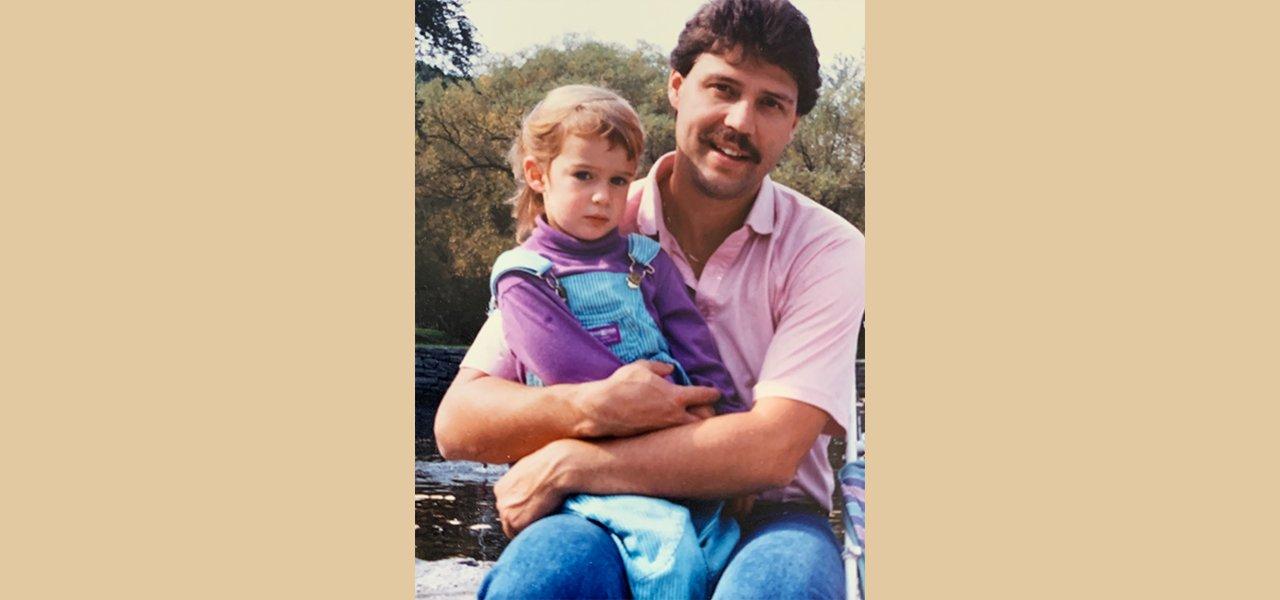 Kristin – Brand Director
"Of all people, I think I learned the secret to having great style from my Dad. Growing up, my Dad always emphasized the importance of balancing form and function in what you wear to me. I never saw him underdressed anywhere, but he also never compromised on the comfort-factor either - in fact, that's why he always looked so natural and felt so confident in everything he wore. He taught me that showing up for an occasion while looking your best doesn't necessarily have to mean dressing up to the nines; instead, looking smart and having great personal style can also be achieved by pairing the right casual pieces you feel most yourself in together too."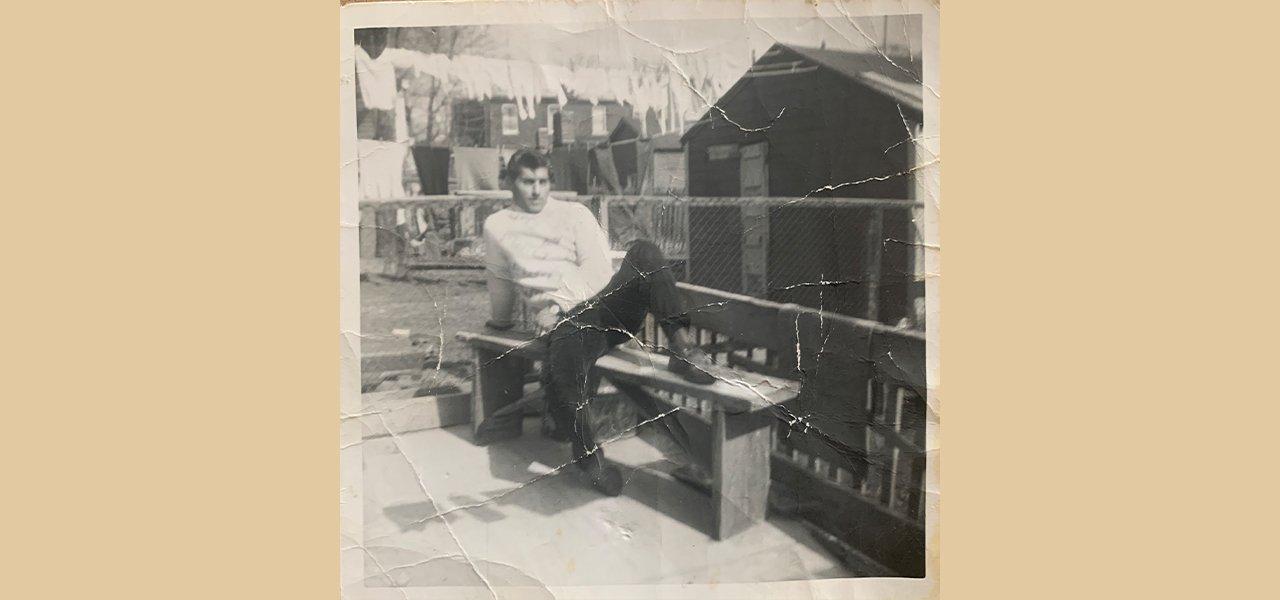 Elena – National Logistics Leader
My late father Giacomo, immigrated to Canada form Italy in 1955. Dad was always stylishly dressed (think Rat Pack) and took a lot of pride in his grooming. You could always find a comb on the inside pocket of his suit or slacks and wearing his favorite scent, Aqua Velva. We gifted him different colognes over the years which he loved. When he passed away he would have appreciated that we made sure to tuck in a comb and spritzed him with some TOM FORD. Early in my career I always remembered my Dad's words, "Dress for where you want to be, not where you are." Those words followed me especially early in my career when I was trying to establish myself and made sure I looked the part.