Three Ten-Minute Workouts You Can Do at Home
Our friends at Swiss athletic brand On, tapped fitness guru and trainer to the stars, Don Saladino for some easy home workouts you can do in just ten minutes.

We all miss our regular workouts –– meeting up with friends for a group jog, high-energy fitness instructors barking orders, rows upon rows of free weights to choose from –– but a good workout can still be achieved at home. If your fitness routine lapsed after the holidays, unmotivated in the heart of winter, now is as good a time as any to get ready for spring and try something new.
With just a bit of floor space and our own body weight we can get some exercise while we rewatch The Sopranos. It's amazing what getting the blood pumping can do, even momentarily, can do for body and mind.
With this in mind, our friends at Swiss athletic brand On, tapped their man, personal trainer and "Coach to the Stars" Don Saladino to create a few bodyweight-only home workouts especially for us –– all of which can be done in just ten minutes. While no weights may seem like a step back, research shows body-weight training can be as effective as training with free weights or weight machines.
Meet Don
For over 20 years, Don Saladino has coached actors, athletes, musicians and business leaders function at their full potential, even earning a reputation for training some of your favourite on-screen superheroes. But he also knows how to help those of us who maybe just need a little motivation to get moving after a long day of working from home. "Consistency is key," Saladino says. "Don't expect everything to come all at once. Start easy, do the work and confidence will come."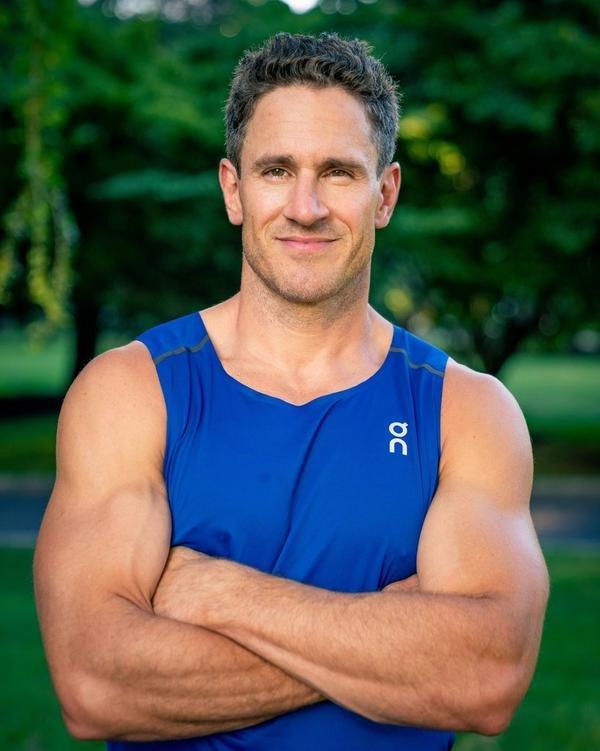 The Workouts
10-Minute Mobility
"Mobility in Ten, is a body weight mobility circuit that will help act as a warmup to your workout or work great as a stand-alone circuit that can be mixed in daily."
10-Minute Strength
"Full Body Strength in Ten is a body weight workout focusing and developing strength and hypertrophy. You will feel stronger and more stable from this very simple to follow circuit."
10-Minute Cardio
"This is a low rep circuit designed to maintain a high level of movement. You will improve athleticism while elevating your heart rate. The idea is to eventually be performing each exercise with a high level of explosiveness and speed. Just remember to start easy as you retrain your body to do movements you may not have tried in some time."
Physical exertion is only one part of staying in some kind of shape, however. A good night's sleep, hydration and a balanced diet are all a part of it as well. "You will notice that with a sound diet your body will respond better hormonally," Saladino says. "The example I like to give is: as the engine improves so does the performance of the vehicle. Eliminating processed foods, incorporating green, leafy veggies with at least two meals a day is a great way to help detoxify the body, and protein is a muscle building block. We lose muscle as we age so we should be focusing on trying to build or maintain it."
Don is wearing the On Stretch Performance Running Tee, On Performance Running Pant and Cloud X in Black/Asphalt. "I love everything from the style to the performance," Don says. "Training in these sneakers is way easier on my body to the point where I feel like I can perform at a higher level. They also look great with jeans."