Harry's Guide to Getting Dressed for Golf
Our guide to the best clothing for playing golf.
By: Ben Kriz
Date: 2023-04-04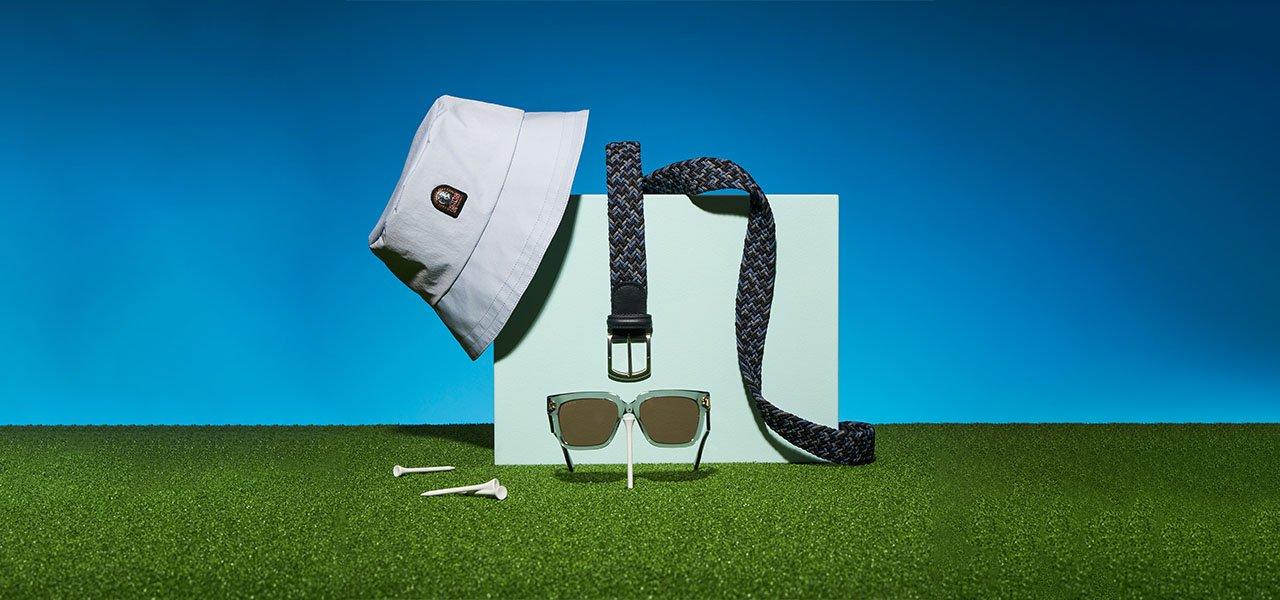 Although golf is an inherently sartorial sport, with polos and trousers and sweaters being de rigeur – the sport's style through the years has often been ridiculed. In fact, when asked about being a well-dressed golfer, Arnold Palmer – ever the false modest – once said, "I guess that has something to do with the fact that a lot of people who play golf don't dress very well."
Sure, the white belts, big pleats and the ill-fitting polos haven't helped the image, not to mention the sports elitist reputation, but we maintain golf is one of the most stylish sports on the planet, when one has the right gear.
We're here to help. While we can't exactly offer you any expert advice about improving your swing, we can help you out in the golf style department. This season, we suggest looking beyond the pro shop and upgrading your golf wardrobe to impress the rest of your foursome and look your best through 19 holes.
From leisurely athletic pants and shorts to pristine polos, here are a few ways to make sure you score a style hole-in-one.
Work On Your Shirt Game
You may have noticed that the pros on tour have slimmed up their golf attire, swapping their baggy polos for more form-fitting styles. For us, Arnold Palmer's style was timeless. His polos hit his shoulders perfectly, the sleeves held to his arm and generally followed his frame. Whether you opt for a technical stretch polo from Greyson or go for something in a more traditional piqué-knit from Moncler  and Lacoste, a well-fitting polo can do wonders for your style game.
Add Some Stretch
When it comes to pants and shorts, we recommend tailoring things up a tad, keeping those baggy knee-length shorts out of sight where they belong. Our favourite styles from the likes of Mason's, Alberto's and DU/ER  are crafted from a remarkably soft stretch-cotton for ease of motion along with slim cuts and pockets to carry your tees. We especially love Greyson's 'Montauk' shorts, developed in Italy from a cotton-like fabric designed for triathletes.
Level Up Your Layers
We never know what the weather will do in Canada – even during the height of golf season – so it's best to be prepared with outwear that cuts a flattering profile and protects against the elements. A soft layer like  will offer you a throwback look, protect you from the drizzle, and look great even when you're not on the course.
Play It Safe: Sun-Protecting Accessories
The right accessories will help you look the part whether you're hitting birdies or bogeys, but it's even more crucial that they protect you from the sun. The right pair of shades will help the course look clearer and keep the sun out of your face so you can make that putt to save par. Bôhten's African-inspired shades will also give you a strong style advantage over your fellow golfers.
And don't forget to protect your head and face. We recommend skipping the golf-brand caps and opting for something that will help you express your style. Classic caps from  Paul & Shark, On, and Brunello Cucinelli will do the job. We're also loving the bucket hat as a practical headwear with a youthful edge.