Ask Harry: Can I Wear a Button-Up Shirt Untucked?
Some shirts were made to be tucked in. Others, not necessarily. Here's how to determine which is which.
By: Logan Ross
Date: 2023-04-17
The short answer is — it depends on the shirt's style.
The longer answer is, of course, longer. That said, uncovering it can sometimes be as simple as checking the style of the hemline (the very bottom on the shirt).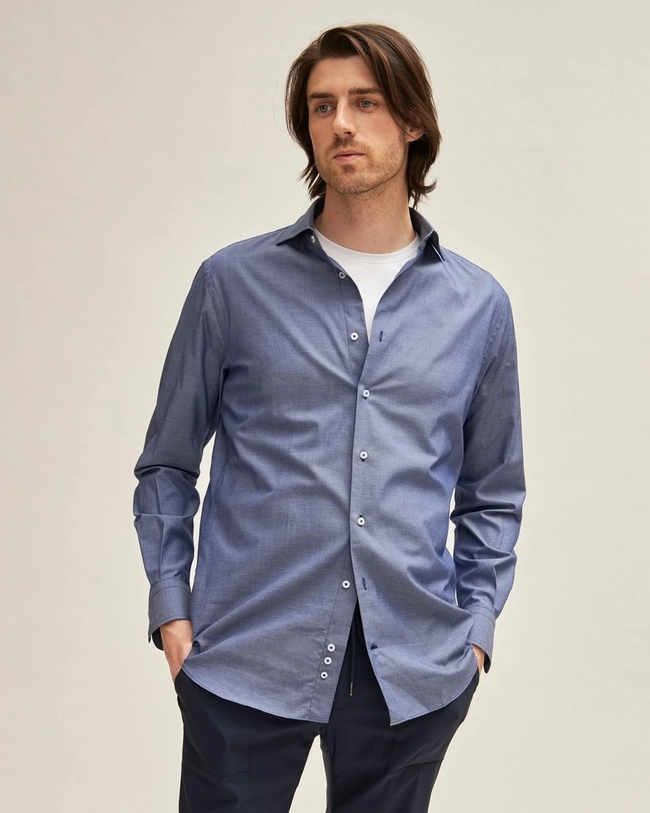 Check the Hem
Up until a few decades ago, essentially all formal 'dress shirts' were cut with long tails — those curved hemlines which fall shortest by your sides and extend further down at the front and back.
These are traditional dress shirts intended to be worn traditionally, with tailoring and thus under a jacket and neatly tucked into trousers. An overwhelming majority of dress shirts simply aren't cut to look best untucked and should outright never be when worn with a blazer or suit jacket. Casual shirts often feature almost entirely straight hemlines, which, visually speaking, appear to fall level with the hipline the whole way across. It's harder to maintain a tuck on this style of shirt, consequentially making it less formal in nature.
As is often the case with fashion 'rules,' however, there inevitably are a couple of exceptions to this one.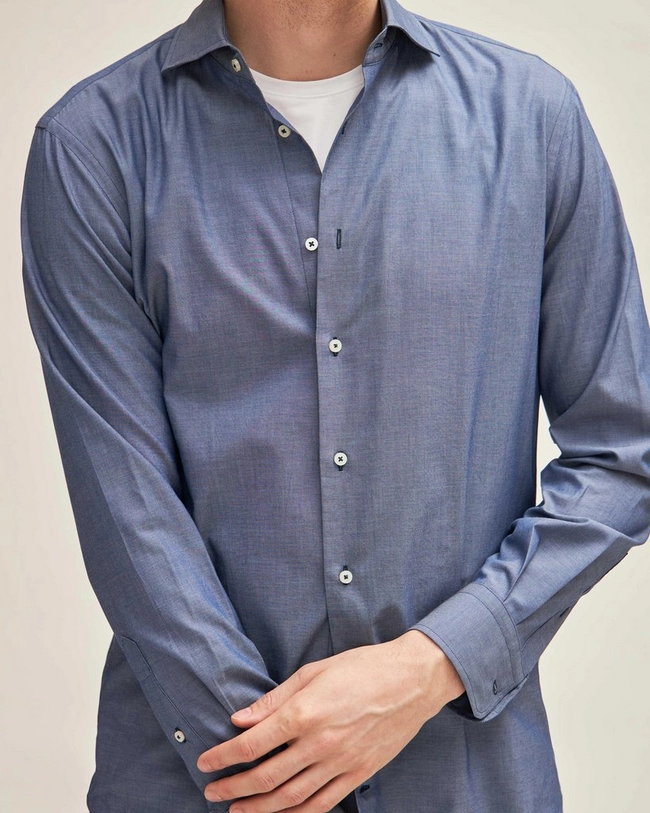 Consider Fabric
Thicker, sturdier fabrics like denim, heavyweight chambray, and Oxford cotton often don't lend themselves well to being tucked in for comfort, mobility, and appearance reasons.
You wouldn't think twice about leaving your favourite flannel shirt untucked come fall. It would be cruel to suffocate the lovable cowpoke personality of your rough-n-tumble western-style shirt from the world by tucking it away.
While these examples are certainly less 'dress' than 'shirt,' the sentiment's still sound. That said, the power of choice comes with great responsibility. Deciding against the tuck typically means you've got a style move to substitute.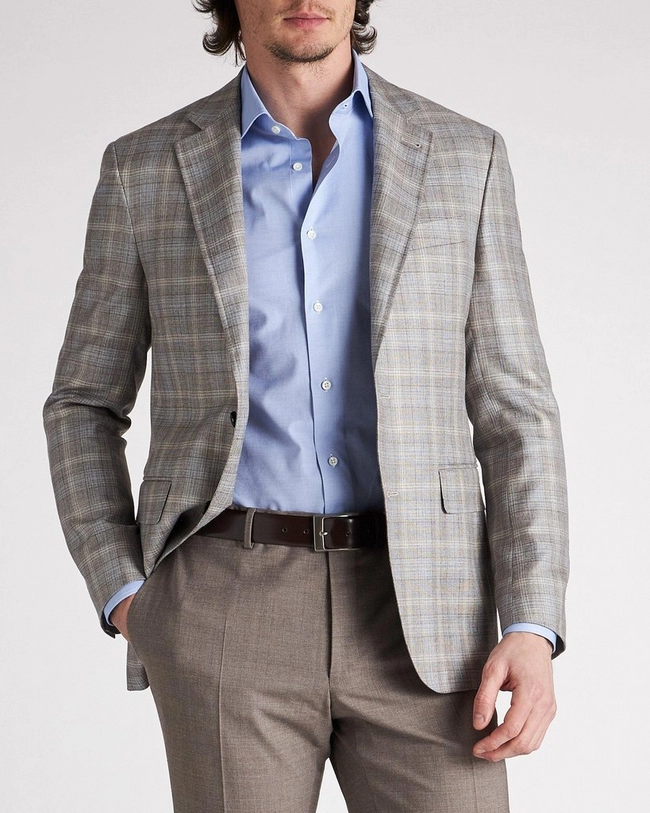 Lessons in Layering
Unless you're at the beach or by the pool, untucked and unbuttoned shirts require at the very least an undershirt or tank layered below. However, experimenting with everything from those to thicker knits and turtlenecks makes for great fun in the Fall/Winter.
Work shirts and shirt-jackets are other matters entirely but are equally amusing to layer into outfits when it's colder outside. Needless to say, these are hardly ever tucked into pants of any style that don't begin with 'snow'.
Whatever you decide, remember that how your clothes fit is perhaps the most important factor in dressing well. If a shirt is cut to be worn inside your waistband, leave it there. A well-executed tuck is up there with the most flattering things a man can do for his outfit. So long as you continue trying to keep that waistline reasonably trim, that is.
Shirts You Should Tuck In
Shirts You Can Leave Untucked
Have a sartorial problem on your mind? Send us a message on Instagram @harryroseninc, and we'll answer it here next time.
Read More From Our Ask Harry Series
TAGS:
#Style Advice,
#Ask Harry
,
#Dress Shirts
,
#Sport Shirts
,