Which Jacket Should You Wear This Fall?
A lightweight jacket is fashion's answer to keeping the cold at bay. Here are four styles to consider for the season.
It's that time of the year, gentlemen – the sundown comedown no one's been asking for: fall. This perennial transition commands that we raise those drop tops, kiss our backyard grills their goodbyes, and swap our spritzy golden pilsners for amber-hued ales. Sometimes it really does feel like summer will live forever, and though the moment is fleeting, our commitment to style never changes.
The upside of summer's end implores that we hit the preheat on our outerwear collections to get our fall looks up to temperature. And let's be real – no matter how cold it gets out there, the more we get to layer our outfits, the hotter they get. Since we can't help but make this seasonal transition fashionable, we've put together some feature styles to keep an eye out for – it's high time for a new fall jacket.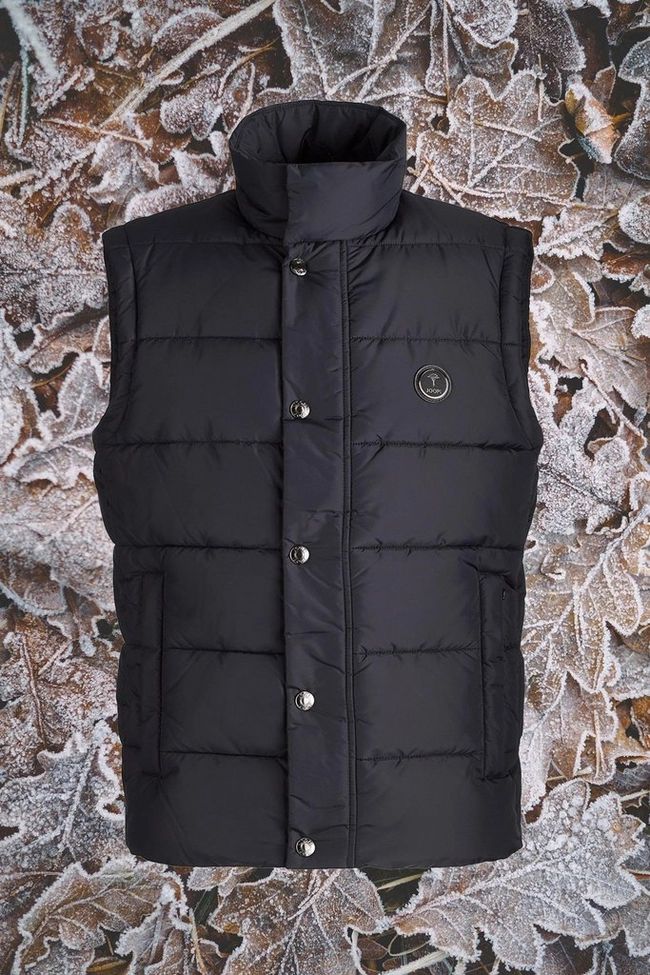 The Lightweight Down Vest
To ease into this outerwear rundown, we're starting out with the lightweight down vest. While it may not offer total protection against the natural elements, there's plenty of reasons to add a vest to your collection this season. Down vests are like the MacGyver of outerwear; they're highly capable, can get you out of just about any situation you put them in, and they look handsome while doing it. The down filling in it may not be thick enough for any condition, but the tradeoff is that you're getting an easy breezy, lightweight, high performing shell that can do serious hiking as well as it does urban trekking.
The sleeveless nature of the piece means your unparalleled garment stacking capabilities won't go unnoticed; something about them makes everything seem so three-dimensional, and it's harder to do that when we blanket ourselves under big heavy coats. Fall dressing is about elaborating; every cuff, tuck, button, and accessory comes into play here, and by wearing a vest you can show off more of the layers you've carefully selected for yourself underneath.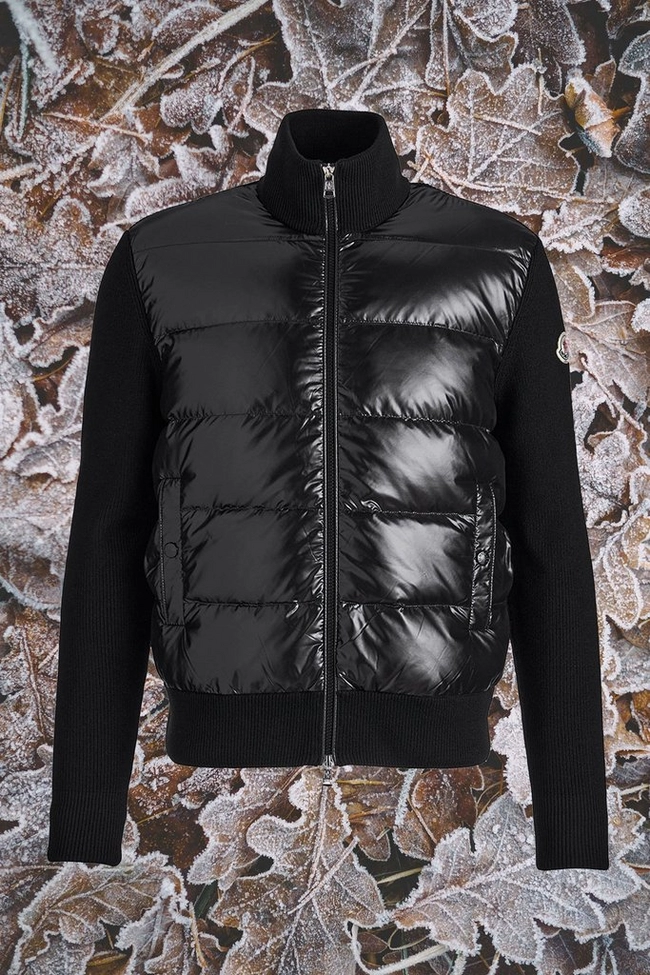 The Lightweight Down Jacket
Doing everything the aforementioned down vest can do and then some, a lightweight down jacket is better suited for someone looking for extra resilience. Whether you're on the lookout for a stand collar, roomy hood, plenty of pockets, or even 2-in-1 reversibility, the market is heavy with highly innovative and aesthetically pleasing offerings. You may also come across particularly useful features in these styles, such as wearable suspenders and mobile packability.
Puffer jackets are the key to sporty dressing in colder weather; the undulating, prominently muscular quilting you would find on a puffer jacket is almost comparable to the sculpted physique of a Greek God. Now, a cozy, down filled, puffy jacket isn't exactly meant to be brawny like an ancient mythological hero, but it's fierce like one; a stoic mindset endures, embraces, and performs, and that falls right into what "sporty" entails in fashion – much like the puffer jacket.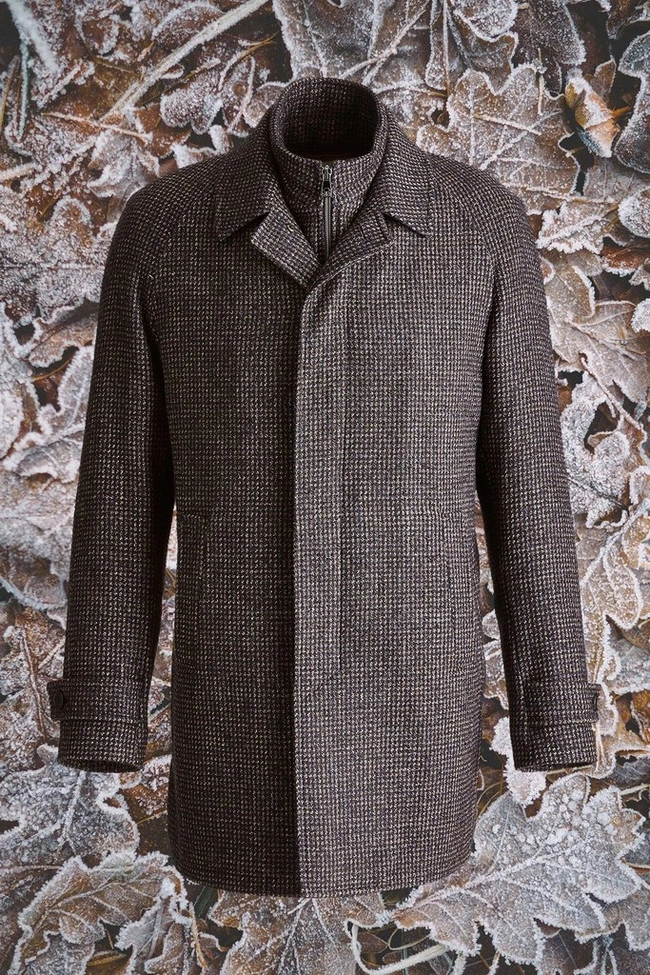 The Knit Hybrid Jacket
For variation in your outerwear rotation, a knit hybrid jacket might have something to say. As the name suggests, this "hybrid" meshes the knit composition of a sweater with the quilting of a puffer jacket; the textile body is typically met by a down filled front and/or back panel. As you explore the style further, you'll find that some pieces lean closer towards down-filled sweaters and others knit-sleeved jackets; it's like listening to fusion – is it a blues-jazz or a jazz-blues? Figuring it out is all part of the fun.
For those burdened by wardrobe analysis-paralysis and the entrapment of outfit repetition, the knit hybrid induces jacket selection spontaneity with its eclectic, functional, and wear-and-go mentality. Instead of deciding between light jackets or heavy sweaters while trying to create a cohesive look, throw on a knit hybrid - you're getting the best of both worlds and you don't have to fret about how you got there.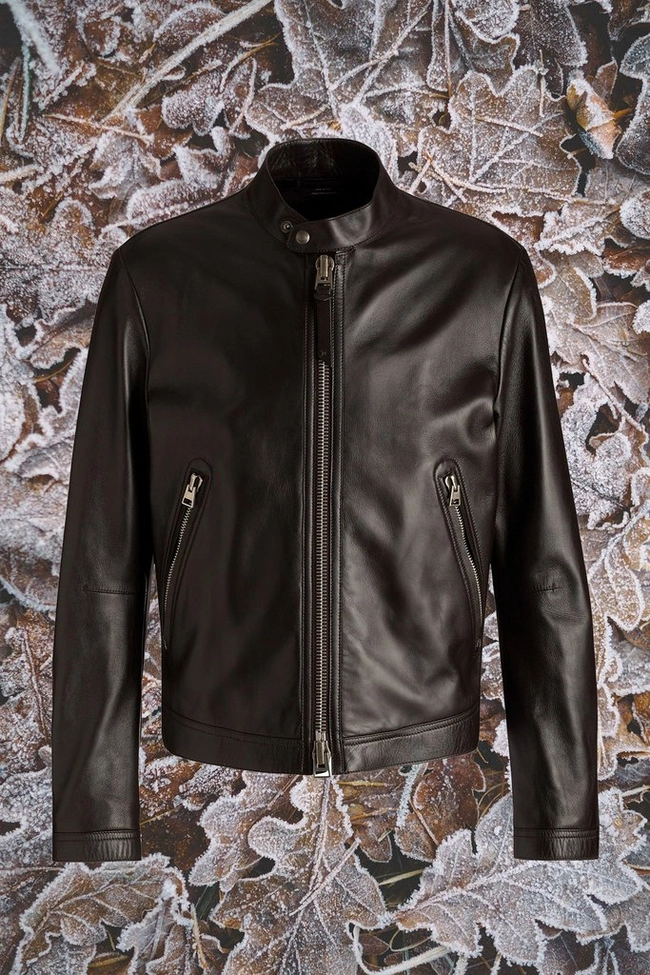 The Leather/Suede Jacket
In any man's closet, there should be at least one piece that stands out from the rest. A classic leather or suede jacket should be that piece. Known for an indelible cool factor, slick-guy aura, and perpetual references to our favourite film characters, there's no questioning that the right leather or suede jacket is a bona fide fall look - and a downright essential.
While you're on the hunt for some new hide, the first thing you'll consider is what style and look you're going for. Perhaps you'll want brown suede for a suave country look, or maybe you've always wanted a café racer-esque jacket in black. If you need something with a little more versatility, a bomber style is always a fine option due to its balanced silhouette. For something to don deeper into the season, a thick fur-lined shearling jacket could be the move.
Find a piece that you can grow with and embrace its natural weathering and patina as time goes by, yet feel like it's the first time you slipped it on – every time.