Upgrade Your Travel with These 8 Essential Bags
We've chosen the best weekenders, duffel bags, carry-on suit cases, dopp kits and everything else you need for your best escape.

Minimize the headache of packing for your vacation by securing the right luggage and accessories. Explore weekender bags from Monte & Coe, heavy-duty suitcases from Tumi, backpacks from Montblanc, dopp kits from Bellroy and all our sleek, versatile, hard-working travel essentials that will have you looking sharp and help you embark on your next journey.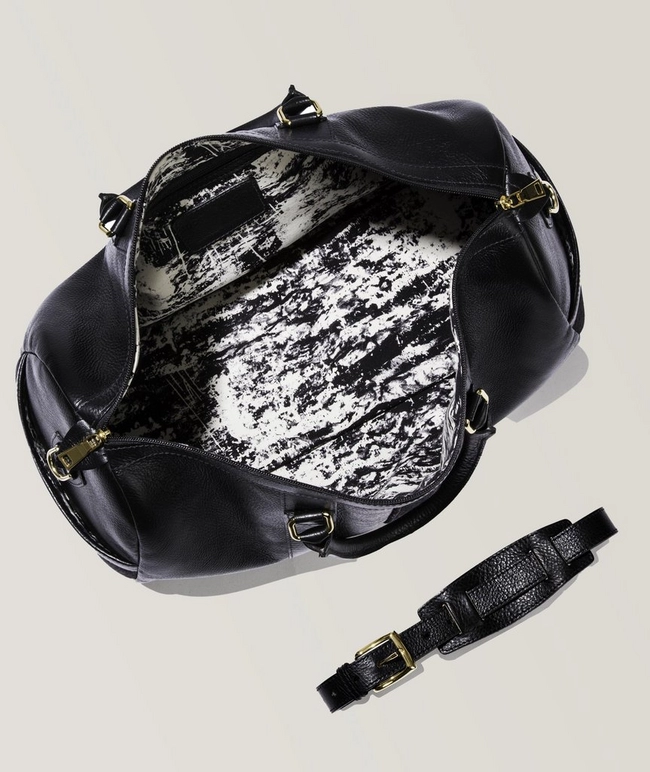 For a Weekend Trip
Monte & Coe vegetable-tanned leather weekender bag is designed with a modern, eco-conscious approach to a traditional carry-on bag. This is the perfect duffle bag for a weekend getaway or business travel. Hand-stitched using UV and ROT resistant thread for lifetime durability. Italian gold plated brass hardware and hand-painted edges provide a world-class finish to this timeless travel bag for men or women.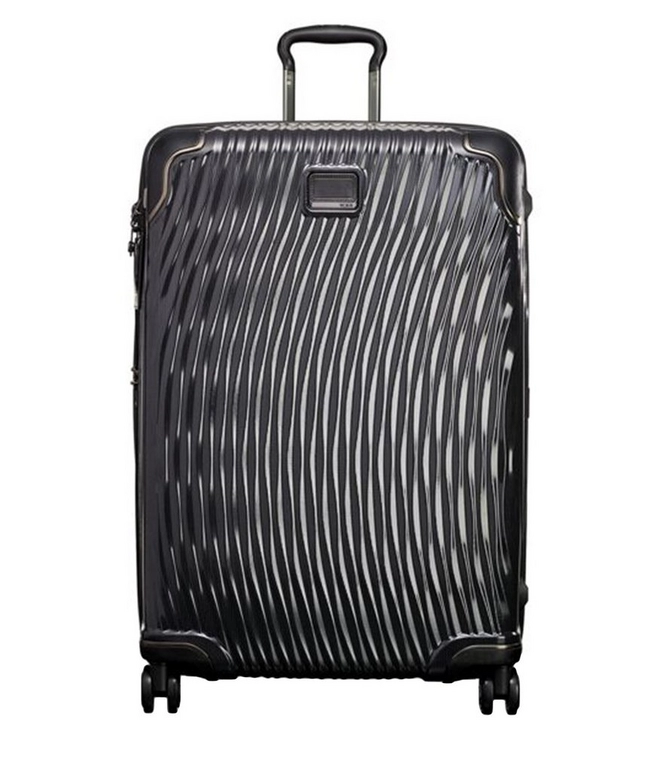 For the Long-Haul Flight
Checking a bag is never fun, but sometimes there's no way around it. Tumi elevates your travel and business experience with this extended trip suitcase; the pinnacle of the label's design innovation, engineering, functionality and performance. For international journeys or closer to home, this exceptional suitcase features an innovative front lid which allows you the freedom to separate specific items from others, opening for quick and immediate access to your travel items.
For the Overhead Bin
Take your travels to the next level with this Cabin Luggage suitcase from Montblanc. It's equipped with top and side handles as well as a retractable metal handle for ultimate convenience. Your belongings will stay safely stowed on-the-go with multiple interior pockets with zipper closure.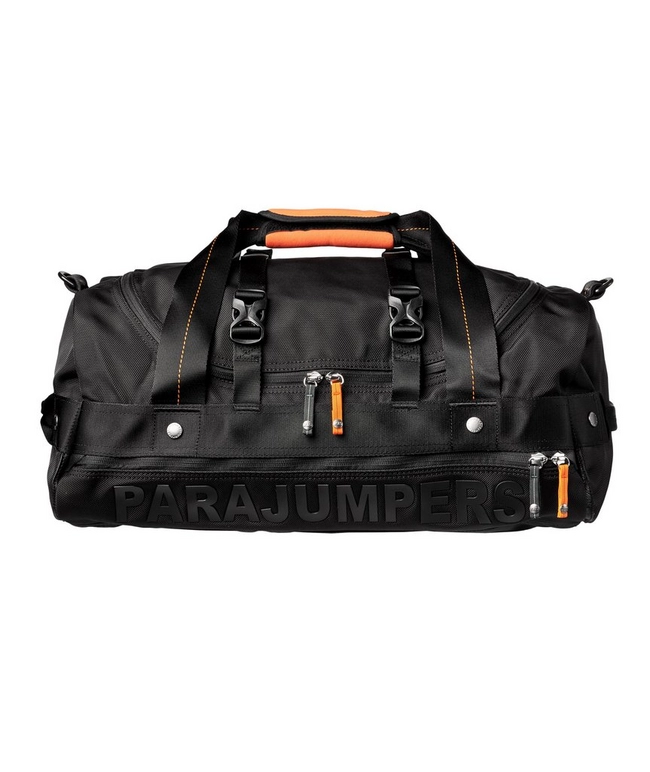 For A Camping Trip
Style and utility join forces in this duffel from Parajumpers. The spacious bag is constructed from sturdy nylon, and features a removable shoulder strap, top buckles, and foam padding at the dual handles. Hits of signature orange add a pop of colour to this campsite-ready bag.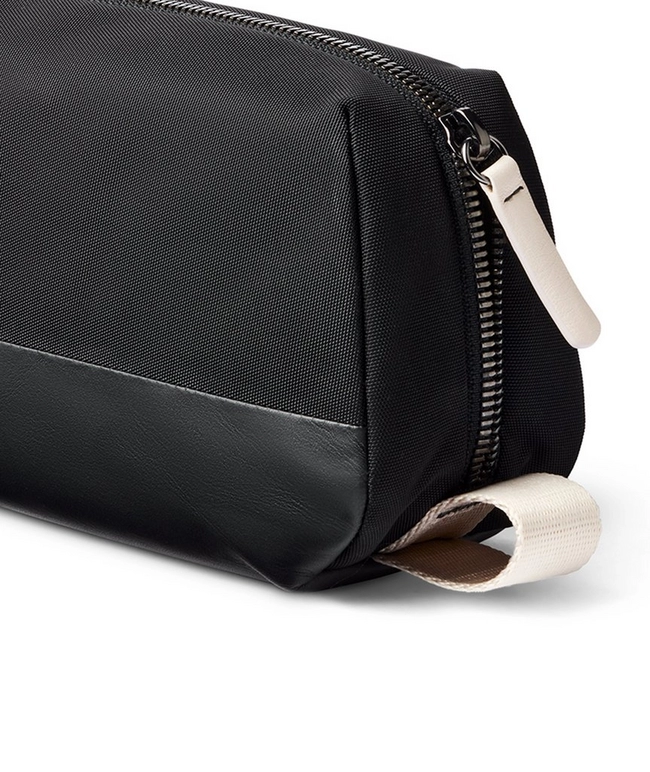 For Your Grooming Essentials
Keep all of your toiletries neatly organized in this compact package. Bellroy's Dopp case, flexibly crafted from environmentally certified leather and recycled materials, will effortlessly slip into your bag, making it ideal for travel. It features nylon grab loops for easy carrying. The interior is divided into mesh pockets and a toothbrush sleeve with magnetic closure while the water-resistant lining ensures a simple wipe down.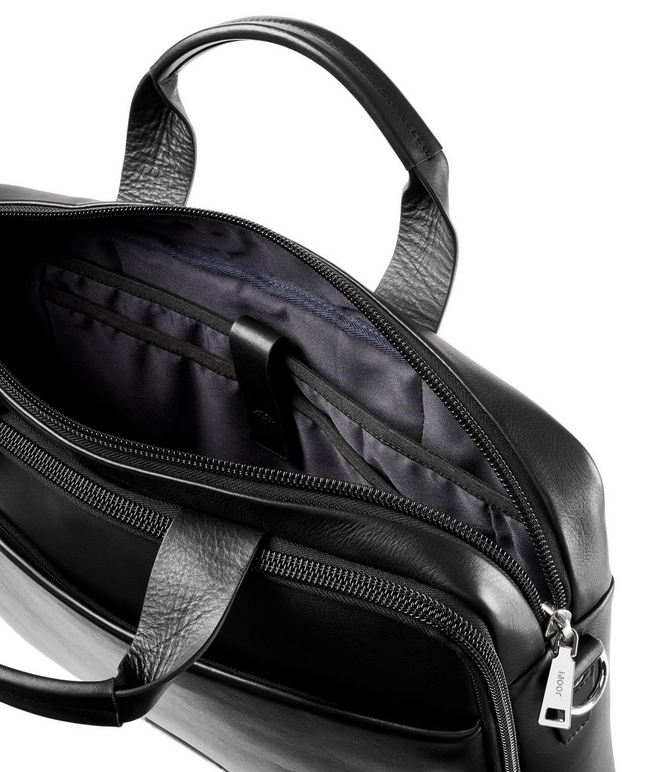 For Business Travel
This briefcase from JOOP! is a functional accessory in a sophisticated package. Crafted from smooth, supple leather, it features a spacious main compartment, with pockets for both a laptop and tablet. An exterior zippered compartment is lightly padded, and includes additional pockets. Work or travel, the Vetra Pandion bag is a smart choice.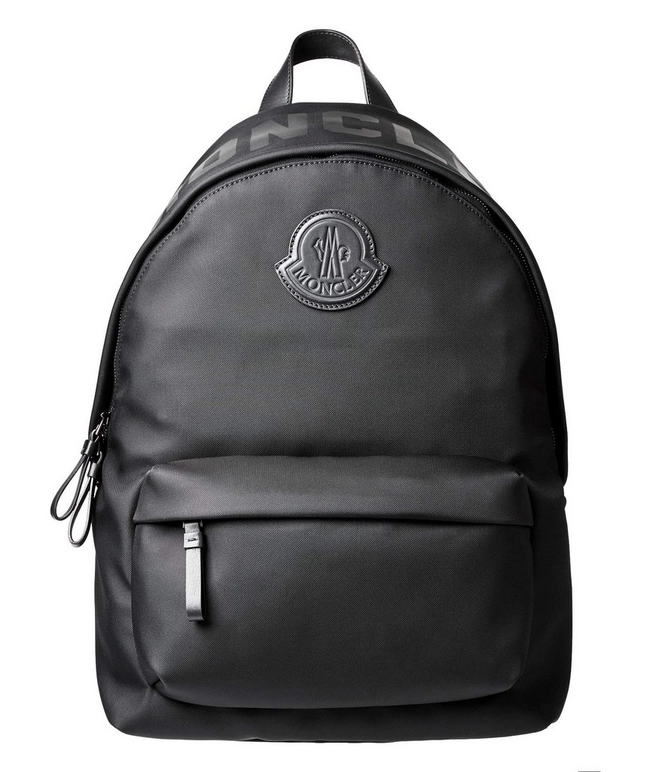 For Your Personal Carry-On Item
Moncler's sleek backpack is a practical, stylish way to carry your essentials. It's crafted from durable nylon for ensured longevity in your accessories collection. Equipped with multiple pockets and adjustable shoulder straps, it's a smart choice for all-day use. The brand's moniker and tonal logo patch complete the design.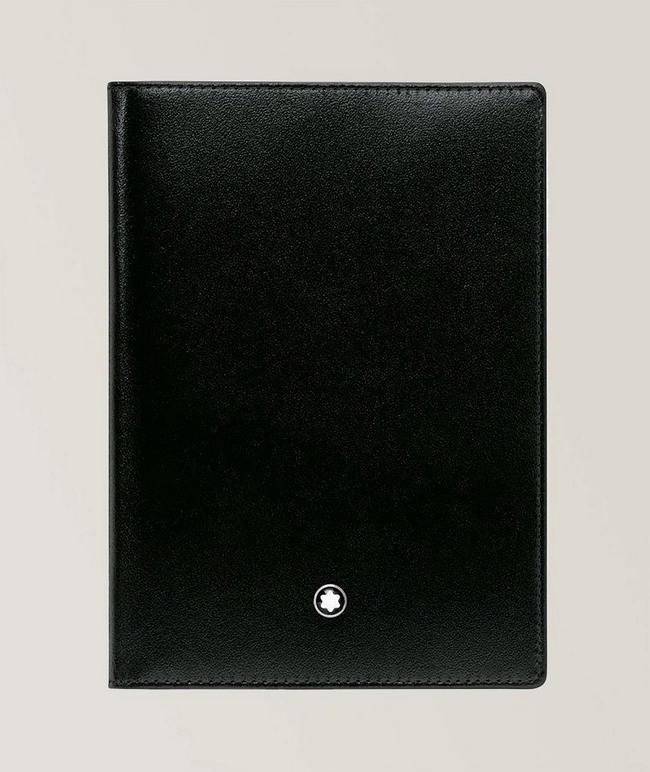 For International Travel (Finally!)
Montblanc's passport holder is a stylish way to carry your travel documents. Crafted from full-grain cowhide leather, the interior pocket fits all international passports plus has an additional pocket ideal for boarding passes or receipts. Effortlessly slip it into your pocket for easy access at the airport.
Featured Stories
Stay confident with stories and advice on looking good and living well.
Read More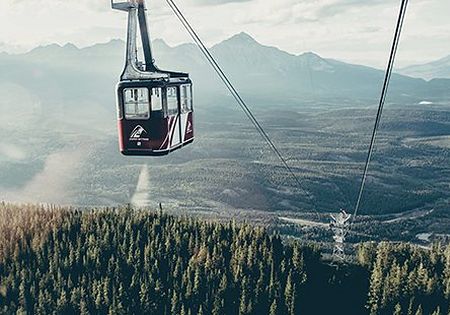 Article
Luxurious Summer Escapes Across Canada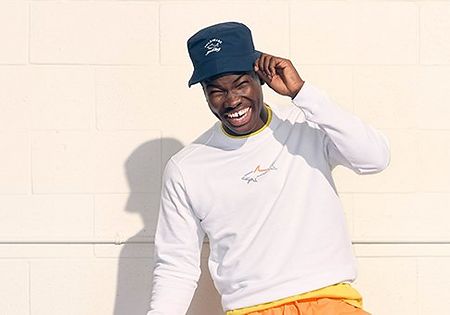 Article
Everything You Need to Pack for A Cottage Weekend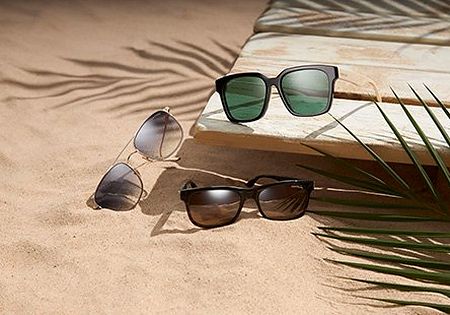 Article
6 Ways to Upgrade Your Beach Style