8 Groomsmen Gifts They'll Actually Use After The Big Day
By: Jeremy Freed
Date: 2021-06-29
If finding the perfect gift for a good friend is a challenge, choosing the perfect gift for a group of groomsmen is fine art. Requiring the balancing of different tastes and personalities with just the right level of humour and gravitas, it's no wonder so many grooms get it wrong. Fortunately, as the go-to source for grooms and groomsmen for more than 65 years, Harry Rosen has everything you need to get it right. Here are eight options to show your guys how much they mean to you.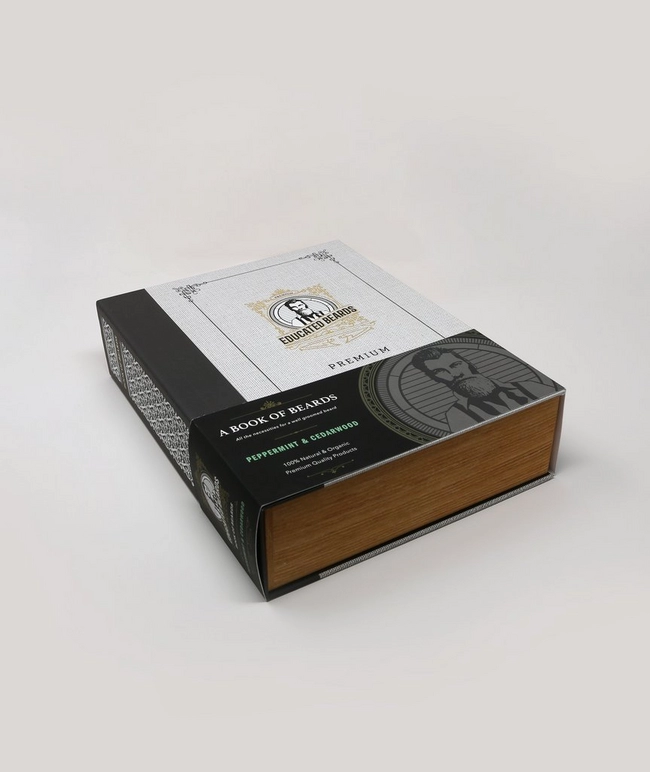 Educated Beards Peppermint & Cedarwood Book Of Beards
If your groomsmen are bearded, moustachioed or any combination of the two, they'll surely find good use for this thoughtfully assembled grooming kit, which includes a selection of premium organic beard care products, along with shears, a boar hair brush and a comb.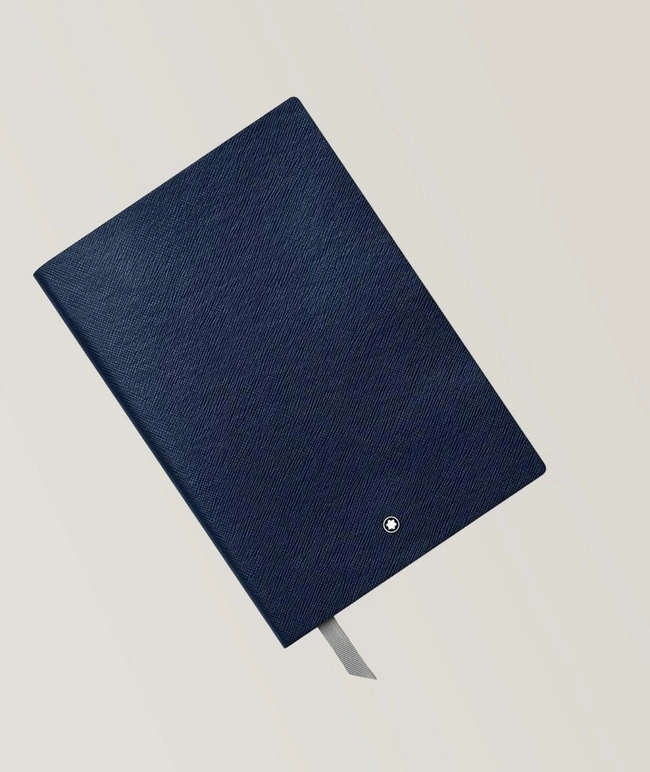 Montblanc Fine Stationery Line Notebook
The definition of a perfect gift is something they didn't know they wanted, but will enjoy for a long time to come. This notebook, made in Italy and bound in fine Saffiano leather, is exactly that kind of gift.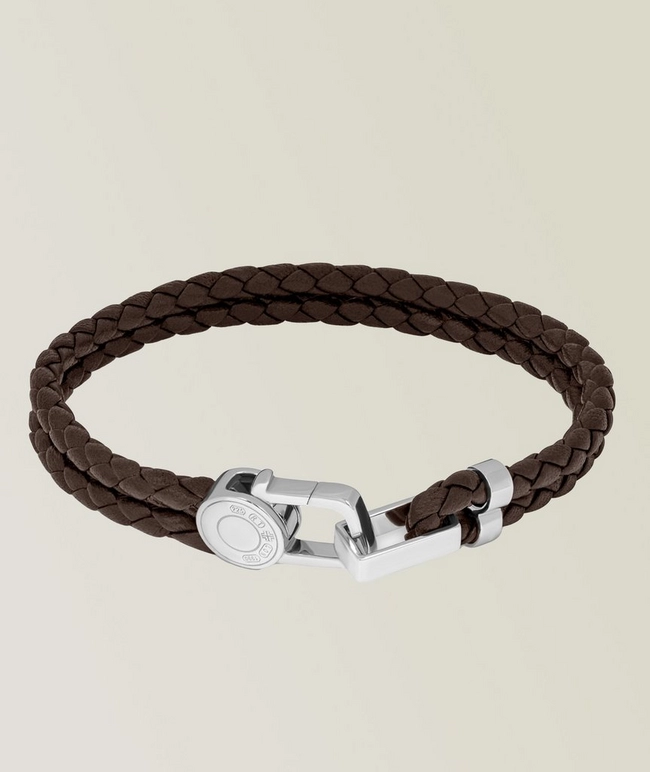 Tateossian Braided Leather Bracelet
Grooms don't let their groomsmen wear bad jewellery — especially on the big day itself. Whatever the dress code at your wedding, this Lock Braided Leather Bracelet featuring a Rhodium-plated sterling silver clasp will add that necessary touch of 'je ne sais quoi' to your groomsmen's get-ups.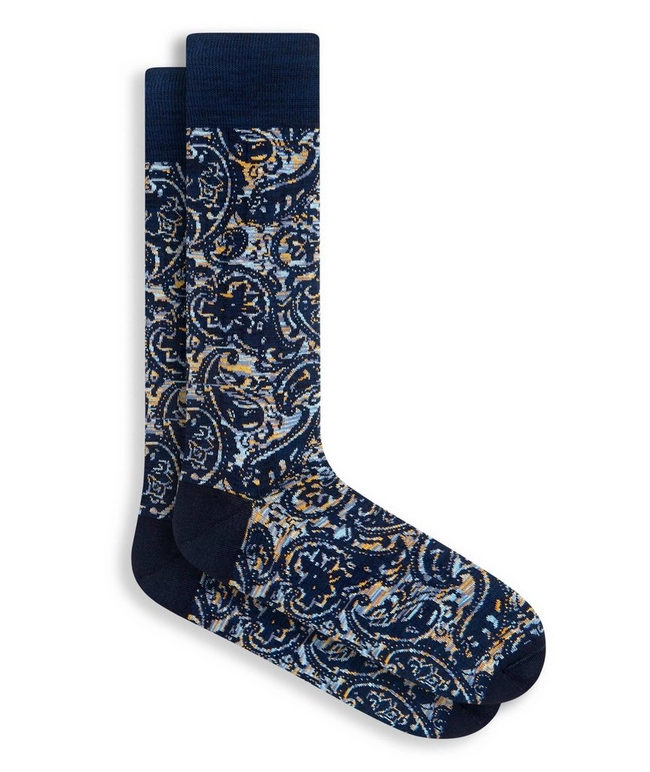 Printed Socks
When you're looking to bring the party, a bit of paisley never looks out of place. Evidently, Italian-based designer Bugatchi knows that about this classic print too, as evidenced by this handsome pair of printed socks. Do your groomsmen's feet a favour and grab them each a pair of these super-fun, super-soft Pima Cotton socks.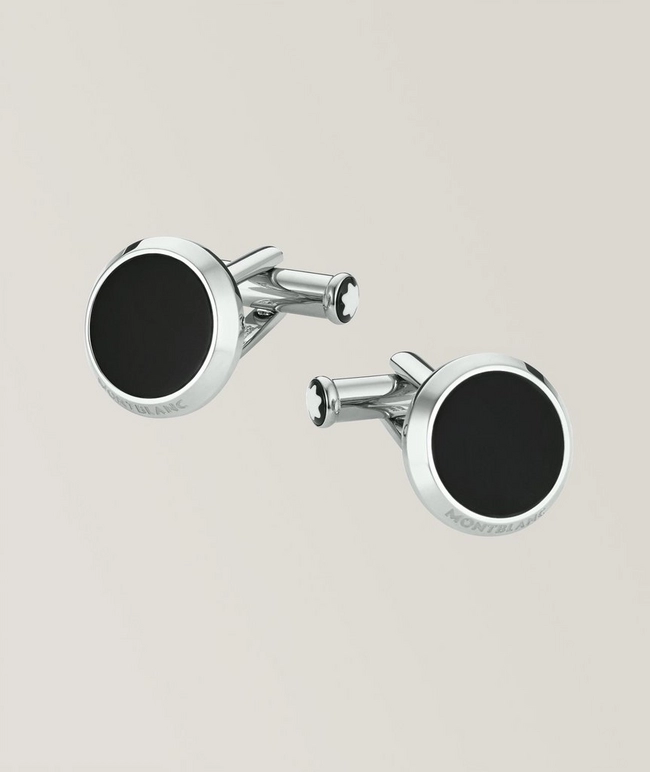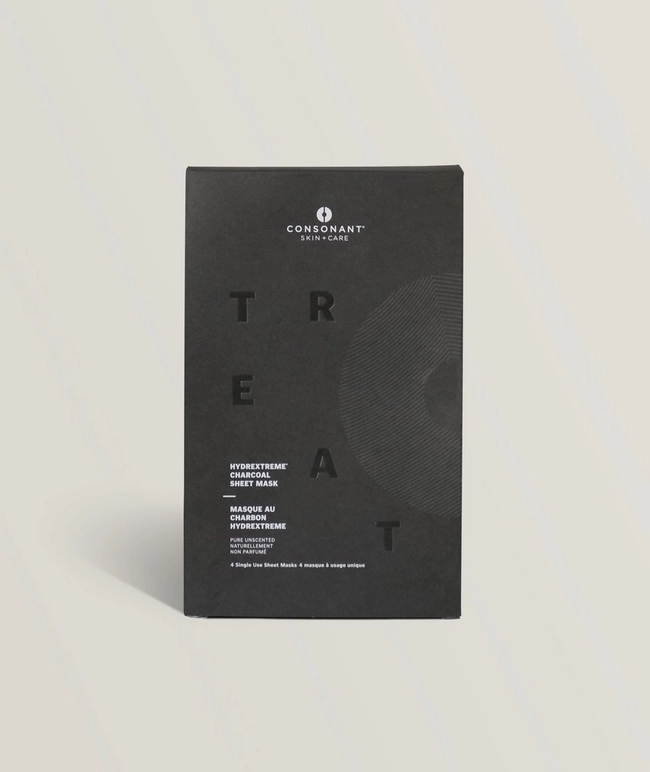 HydrExtreme Charcoal Sheet Mask
If you haven't yet discovered the pleasures of sheet face masks, you are in for a treat. Share the joy with your best buds with this multi-pack infused with barrier-replenishing botanicals. Just be sure to save one for the morning after too.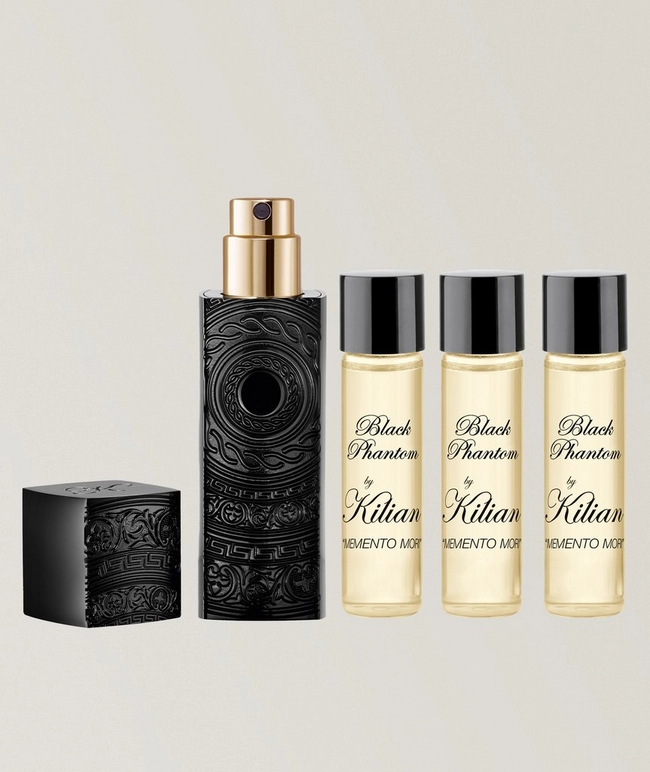 Black Phantom Travel Spray With 4 Refills
While you might be the one jetting off to somewhere new for your honeymoon, you can gift the spirit of adventure to your groomsmen with the Black Phantom Travel Spray from Kilian. Complete with four travel-sized vials of Kilian's Black Phantom scent and a luxurious black lacquer atomizer, your groomsmen can easily take this scent with them wherever their next destination is.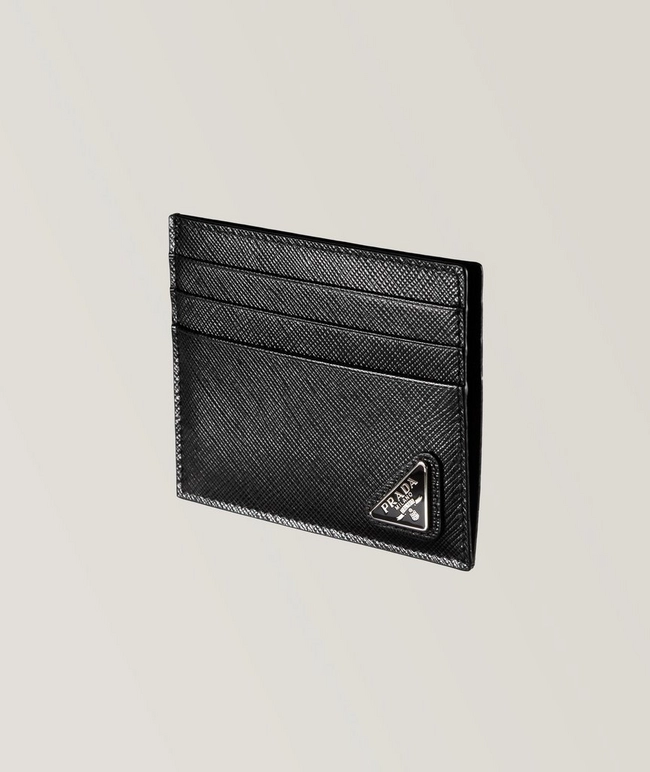 Prada Saffiano Leather Card Holder
Crafted from hard-wearing black Saffiano leather and complete with Prada's signature enamel triangle logo, this sleek cardholder strikes the perfect balance between form and function. Comprehensive enough to carry your cards and loose cash yet compact enough not to ruin any slimmer silhouettes, your groomsmen will get great use out of this both on your wedding day and beyond.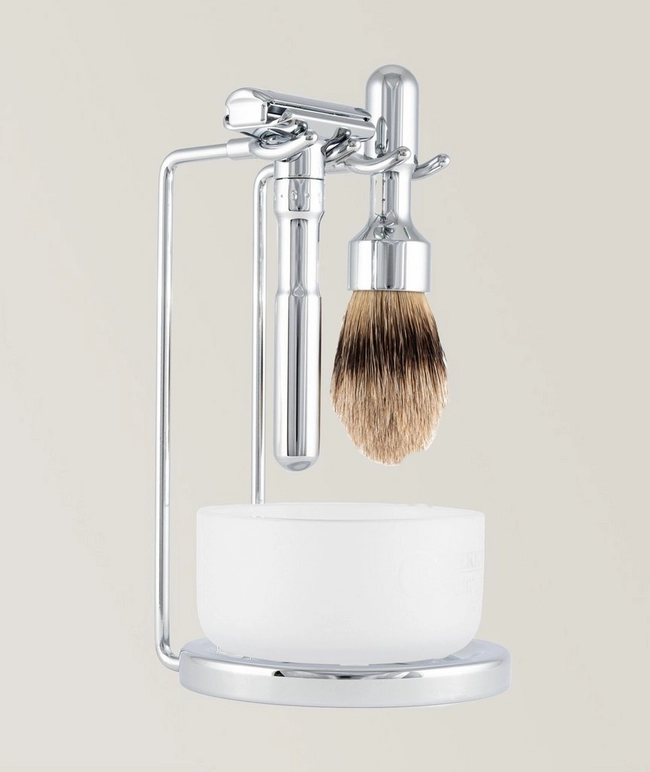 Merkur 4pc Double Edge Safety Razor Shaving Set, Polished
Ensure your groomsmen don't have a hair out of place on your wedding day by giving them the gift of a luxuriously smooth clean shave. This four-piece chrome-plated shaving set by Merkur couldn't be any better looking — that is, until your friends' freshly-shaved faces reflect off of it.
Jeremy Freed is a Toronto-based freelance journalist. His writing about menswear, travel, design and sustainability appears in Sharp, GQ, the Globe and Mail and many more.