6 Iconic Polo Shirts in Film
From Goodfellas to Dr. No, here are some of our favourite polo shirts of the silver screen.
By: Alex Kuch
Date: 2023-05-25
The best movies are the ones that we find ourselves coming back to time and time again – whether it's the composition of a shot, cadence of a soundtrack, or the one-liners that we catch ourselves quoting all too often. Each aspect of a film is just as important as the other, but as the menswear aficionados that we are, we can't help but pay all the attention to the intricacies of costume design.
Since summer is underway, we thought we'd shed some light on one of the season's most important staples: the polo. At the same time, it got us thinking – what are some of the most iconic polos in film history? Here's a few of our favourite cinematic displays of style to get you thinking about polos.
Ray Liotta in Goodfellas (1990)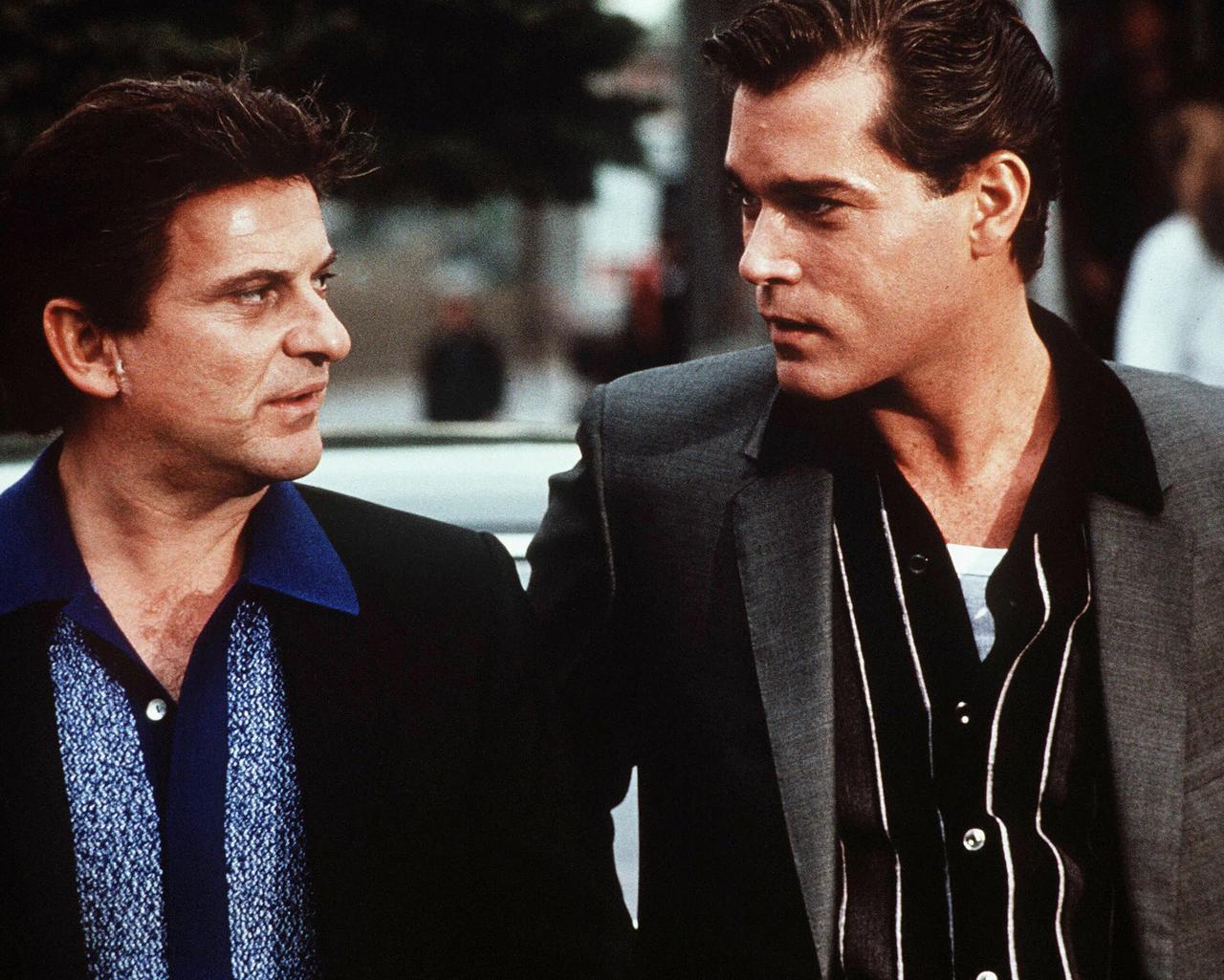 There's no better way to kick off this list than with arguably the greatest gangster on the silver screen: Ray Liotta as Henry Hill in Goodfellas. Throughout the film, he sports these enviable slick retro button-up polos with vertical striping. You can see him wearing them open with tank tops and under suits alike. It's Italian (-American), effortlessly tasteful, and so wise guy it hurts. Truthfully, it was the first thing that came to mind when we started discussing iconic polos in cinema. If you're aiming to capture that same '60s-'70s throwback vibe, look no further than Gran Sasso. These styles exude the charisma to cut the line at Copacabana, snagging the best table on the floor with complimentary bottles, no questions asked.
Jude Law in The Talented Mr. Ripley (1999)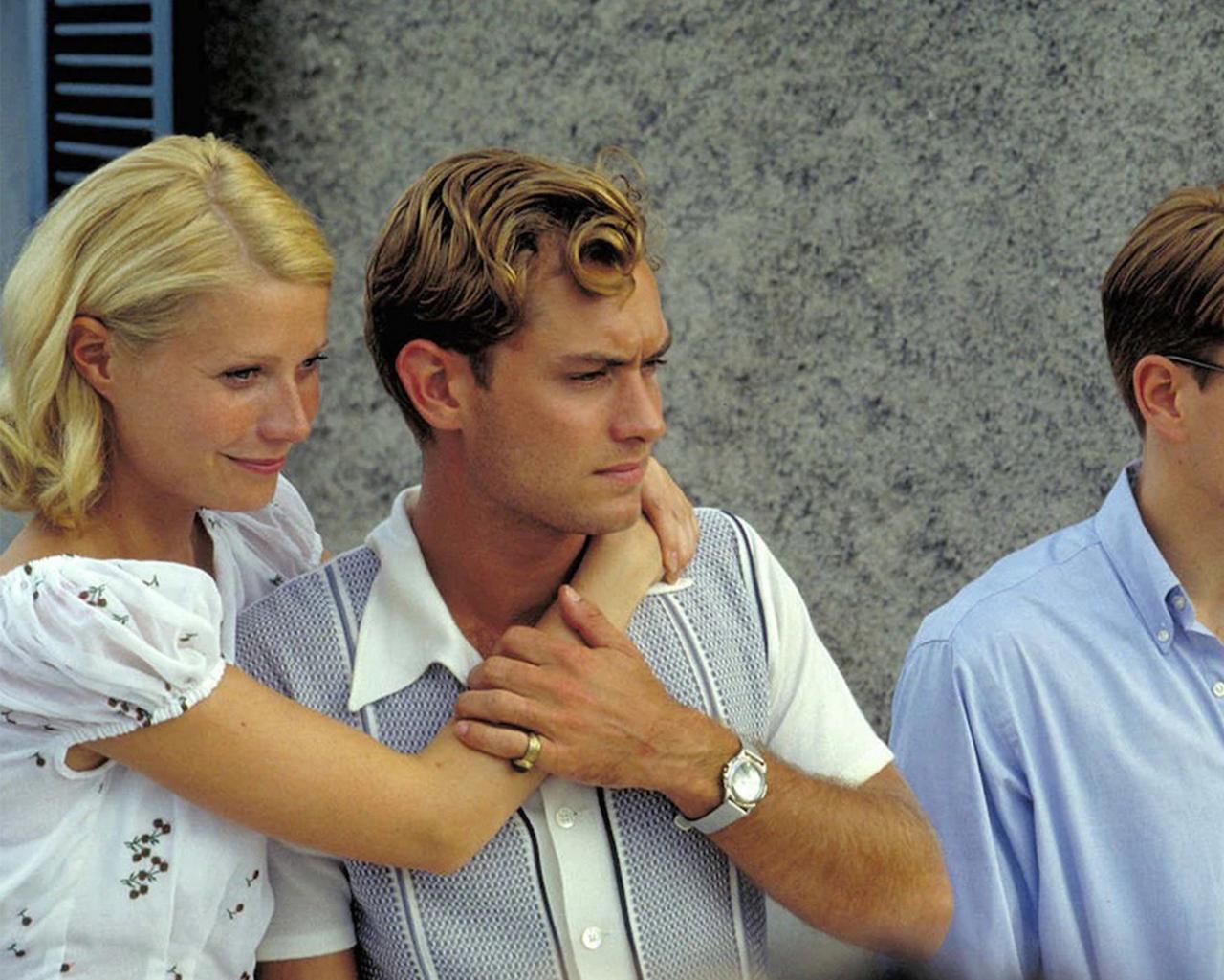 For this one, we're embracing an Italian vibe, but with less of a Brooklyn wise guy feel and more of a recently graduated, millionaire playboy living 'la dolce vita' in Positano. Jude Law's portrayal of Dickie Greenleaf is passionately hedonistic, and it radiates through his character's style like a sunset over the Amalfi Coast. Similar to Liotta, Law also rocks full button-up polos with richly textured knits. Styles from JOOP!, TOM FORD and Bugatchi offer excellent options for achieving this look. Pair either of these with cream trousers and white loafers, and even Matt Damon himself will envy your style.
John David Washington in Tenet (2020)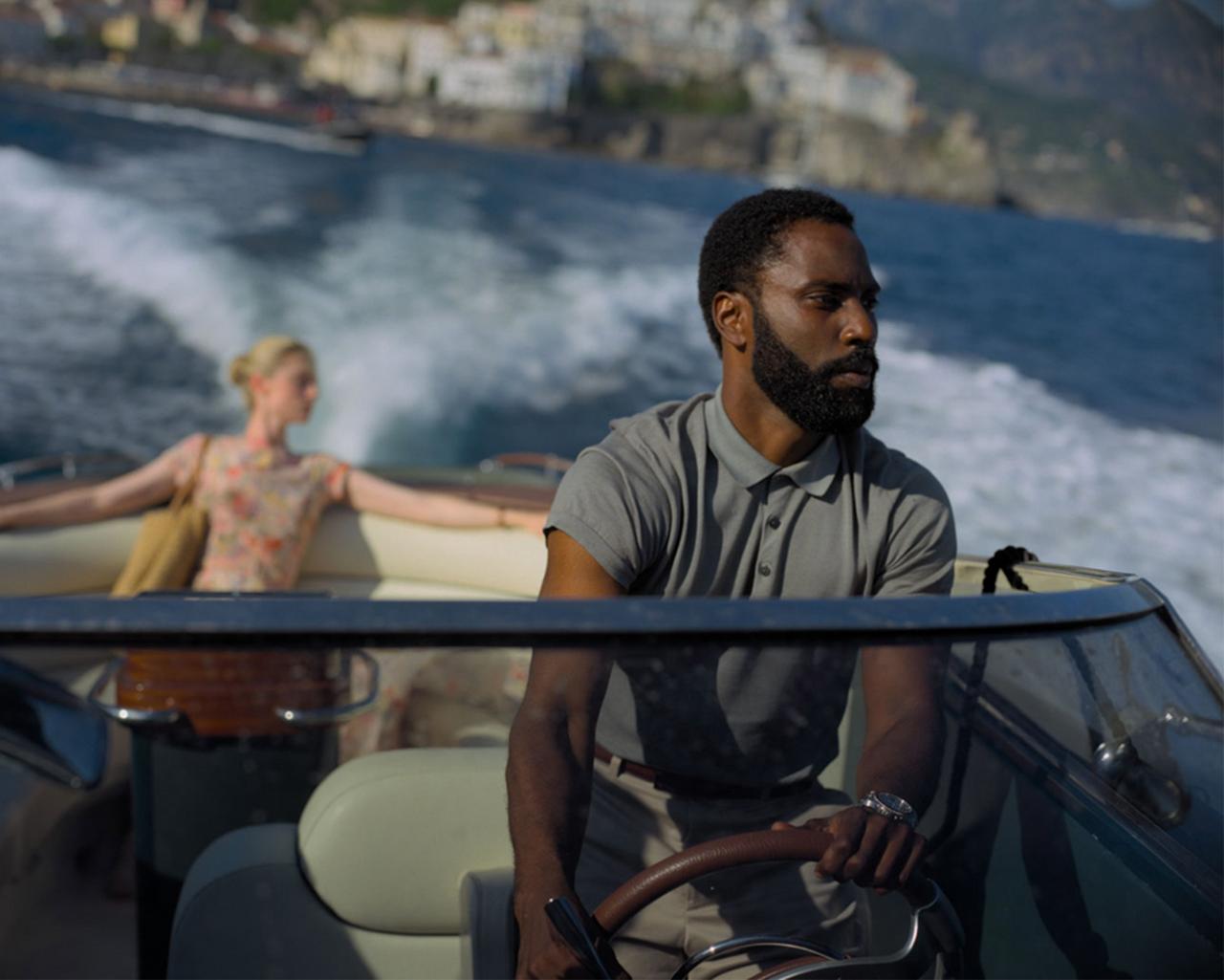 It's no secret that Tenet is easily one of Nolan's most confounding films. Whether you've fully grasped its intricacies or you're still unraveling the wonderfully orchestrated chaos, the costume design is delivered with equal finesse. The Protagonist, portrayed by John David Washington, dons a precisely tailored modern suit with a solid polo knit underneath in nearly all of his dialogue-driven scenes. We believe this character's style epitomizes crisp, clean, and contemporary menswear, particularly when contrasted with Robert Pattinson's character, who appears to favor more relaxed suiting, dress shirts, ties, and even scarves. If you're in search of solid polos that pair well with tailoring in a variety of hues, ZEGNA, Canali and HAROLD have you sorted.
Adam Sandler in Uncut Gems (2019)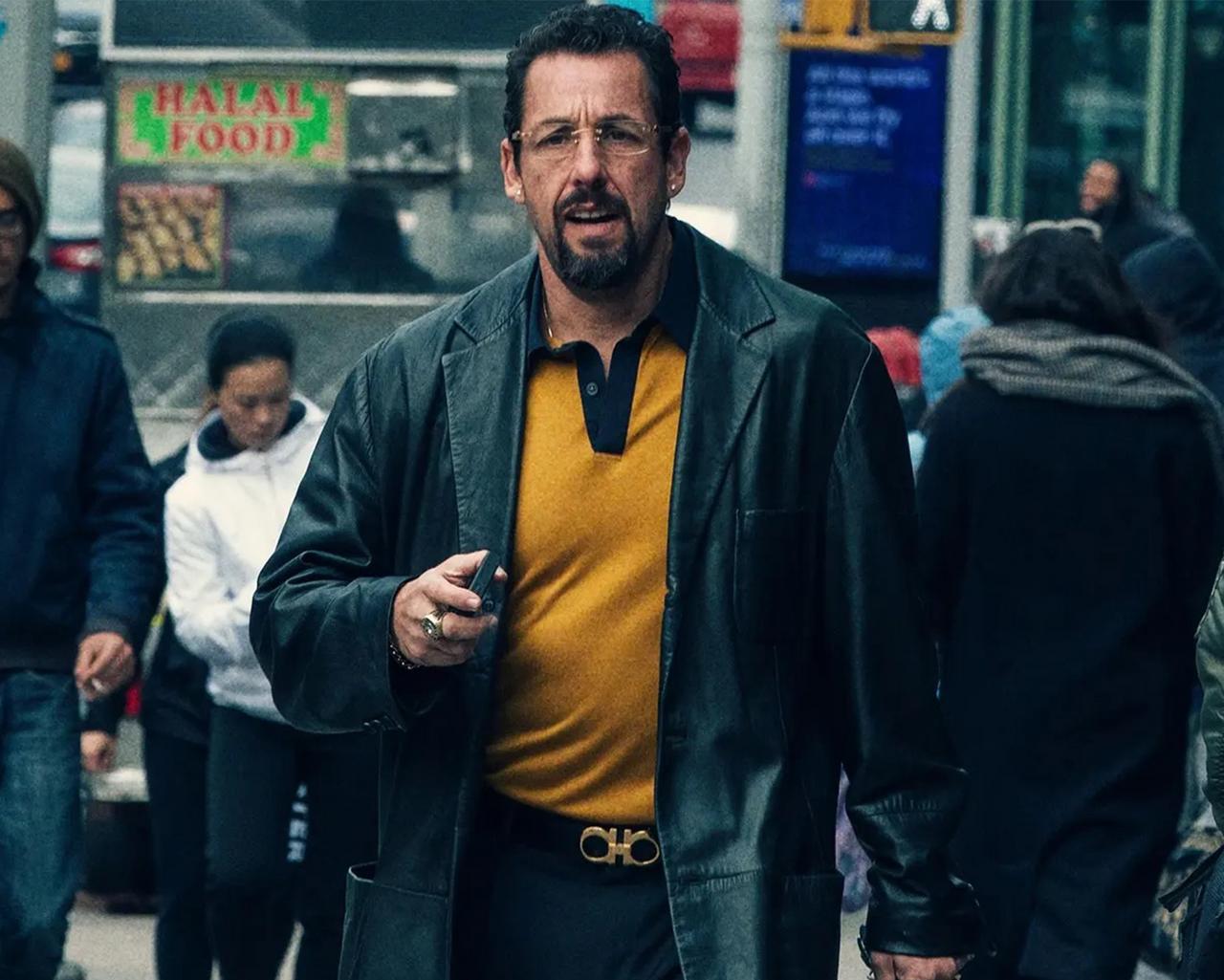 Perhaps the most polarizing feature on this list, but a critical one at that – Adam Sandler in Uncut Gems. In this gritty and captivating suspense-filled film, Sandler reminds us of his prowess as a serious actor through his portrayal of Howard Ratner. This morally bankrupt and desperate New York jeweler reflects his disheveled style - a yellow jersey polo shirt tucked into gray dress pants, held together by a black and gold Ferragamo belt. He completes the look with matching loafers and a sleazy, hip-length black leather jacket. It's simply phenomenal. The entire ensemble stands out precisely because it fits so perfectly with this conflicted character. If you're also seeking to shake things up, explore some vibrant polos that you can confidently wear in casual settings, brands like BOSS, Versace Jeans Couture and Etro offer stylish options worth considering.
Leonardo Dicaprio in The Wolf of Wall Street (2013)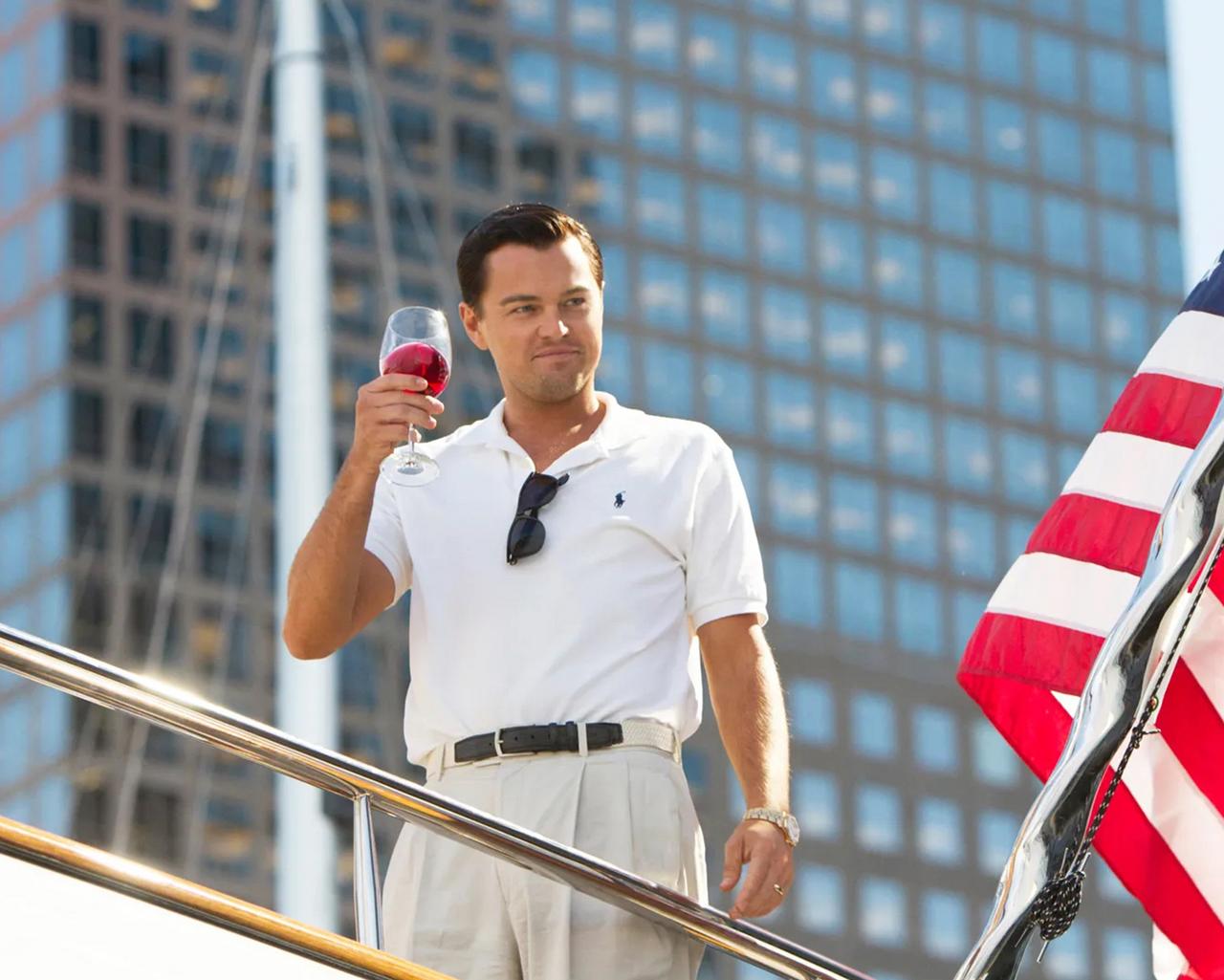 In 2013, Scorcese gifted us with The Wolf of Wall Street – an instant classic that has become one of the most quotable movies of the past decade. Leonardo DiCaprio truly captures the essence of "The Wolf" with his bold and powerful suits adorned with sleek pinstripes and oversized peak lapels. However, when he's not suited up, he embraces the preppy style with piqué polos. One memorable example of this is when Jordan Belfort is unexpectedly visited by the FBI on his yacht. He sports a white polo from Polo Ralph Lauren, complete with full '80s yachting attire: khakis, white leather loafers, tortoiseshell Wayfarers, and an 18K gold watch on his wrist.
Sean Connery in Dr. No (1962)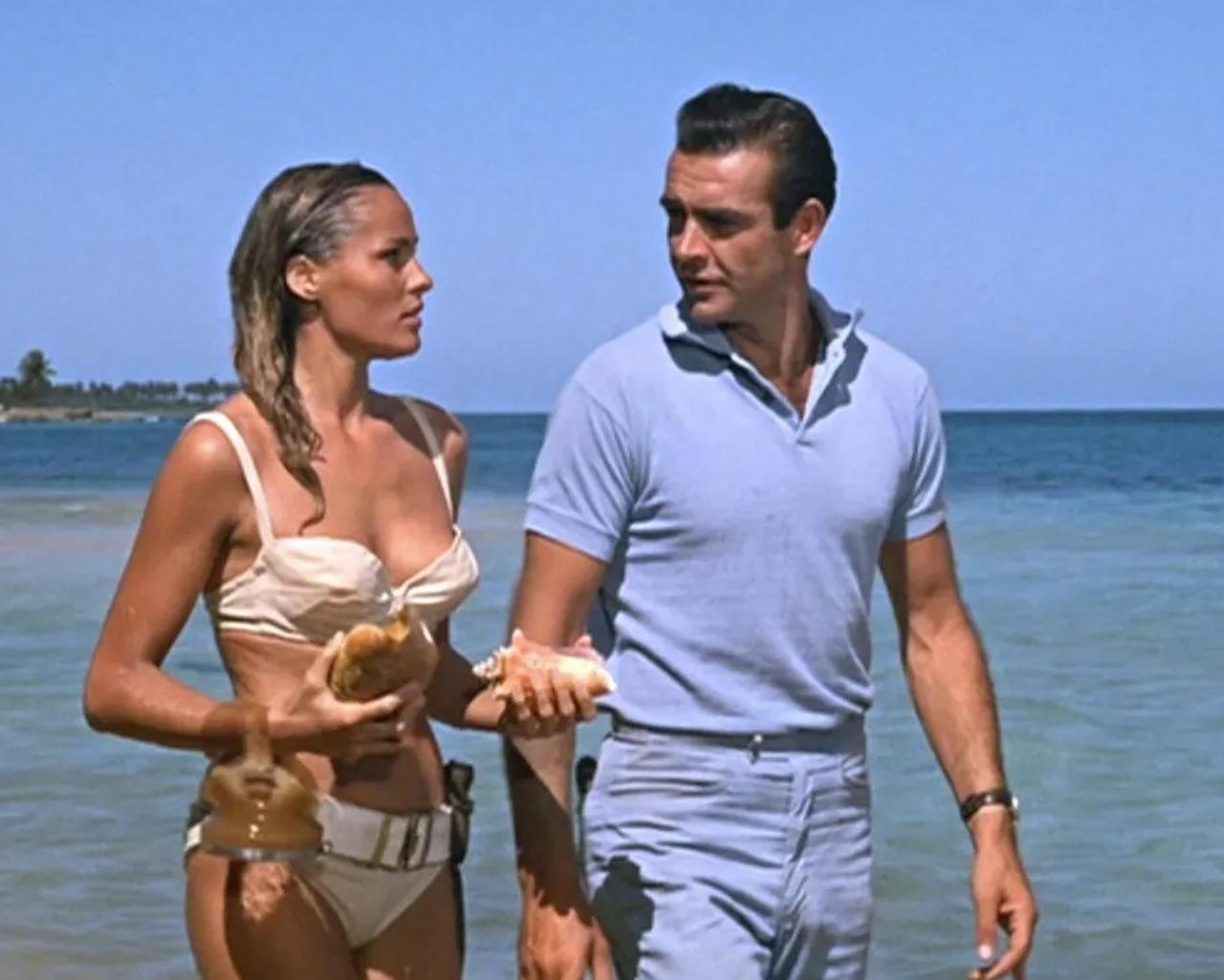 In his debut film to the franchise, Sean Connery sports an enthusiastically tropical outfit as he investigates Dr. No's top-secret lair, Crab Key – a tapered fitting powder blue polo knit with flattering sleeves that hug the mid-bicep, matched with similarly coloured pants. Adding to this lighthearted beach scene, you may notice that his pant cuffs are rolled up to just below the knees as he makes conversation with his new fling, Honey Ryder – you can tell he was enjoying himself. This light blue polo from Kiton is almost identical to what Connery wears here.