4 Cult Coat Brands You Need to Know
By: HARRY ROSEN EDITORS
Date: 2019-10-24
Function is everything. Your outerwear can look cool, but if it isn't keeping you warm when the temperature drops, what's the point? Luckily, the latest outerwear designers to hit Harry Rosen share a special attention to detail when it comes to both form and function.
"Each has a clean, modern aesthetic," explains Harry Rosen's outerwear buyer Belinda Yu, who helped bring these labels to our stores. "We're paying attention to what men want in their daily lives. These designs look great, but what captures my attention is their functionality. The attention to detail in these garments also really gets me excited. Small features like soft pocket linings or a zip-away hood, really make a difference and demonstrate that these designers have given the technicalities a lot of thought."
Here are four under-the-radar outerwear brands we think you should know about, all available at Harry Rosen.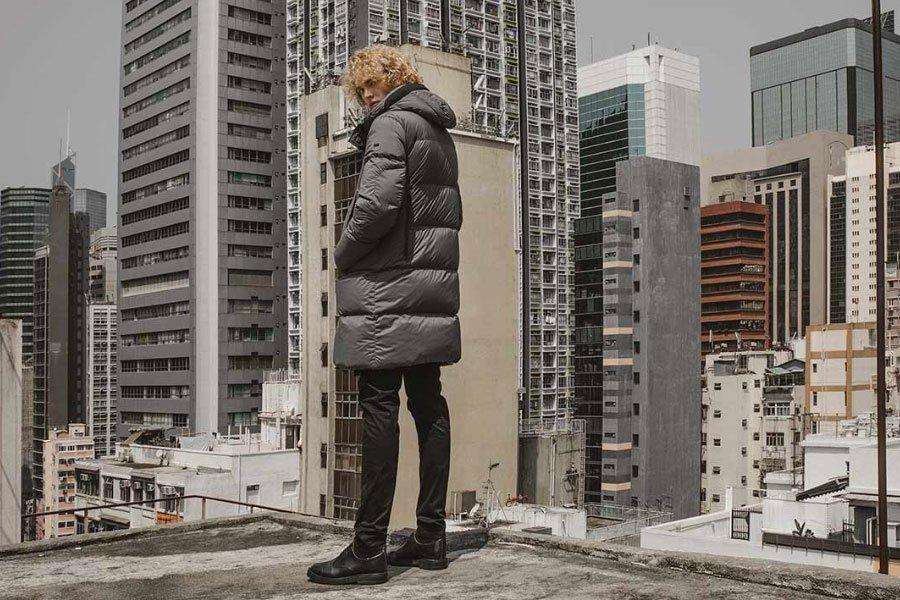 DUNO
Headquartered in Florence, DUNO offers versatile, elegant styles with a techno-sartorial look with no excess and minimal branding.
For Belinda Yu, DUNO's high-quality construction makes the pieces feel almost indestructible. "They use the highest quality down, and they pay attention to where the down fill is, so the garments aren't over-filled and don't look overly utilitarian," Yu says. "If you want a down coat that has a more modern appeal which is well-engineered, this is the coat for you." With sophisticated cuts and only the most innovative outerwear technologies at an affordable price, DUNO is a label to watch.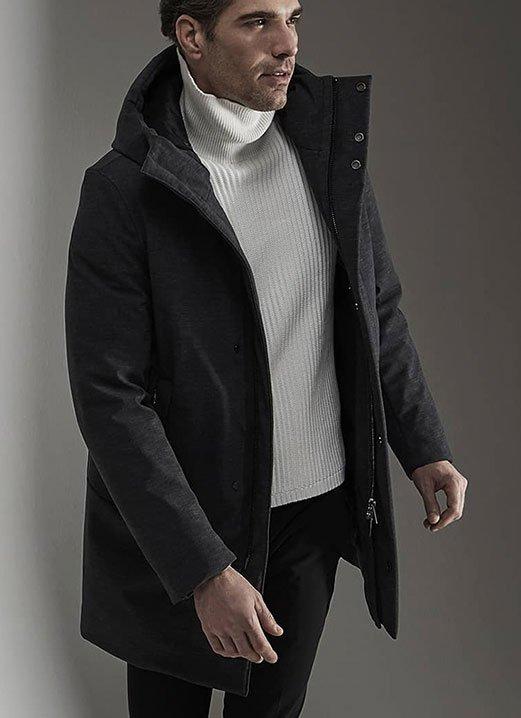 RRD
Founded in Tuscany, RRD was brought to life in 1989 by a young windsurfer by the name of Roberto Ricci. Ricci's passion for wind and waves is the foundation of what the brand represents today. Innovation and constant research into watersports and wetsuits have enabled RRD to create highly technical outerwear that performs.
Each garment features tailored cuts with made-in-Italy performance materials including the latest generation of Lycras, water-resistant membranes, boiled wool and fleece and goose down. Each material is used for a purpose and capable of challenging water, wind and cold. As for the look, "this is a technical outerwear brand that looks elegant over more formal menswear," Yu says. "RRD's pieces look great over a suit and won't have you looking like you're heading out to shovel the walk."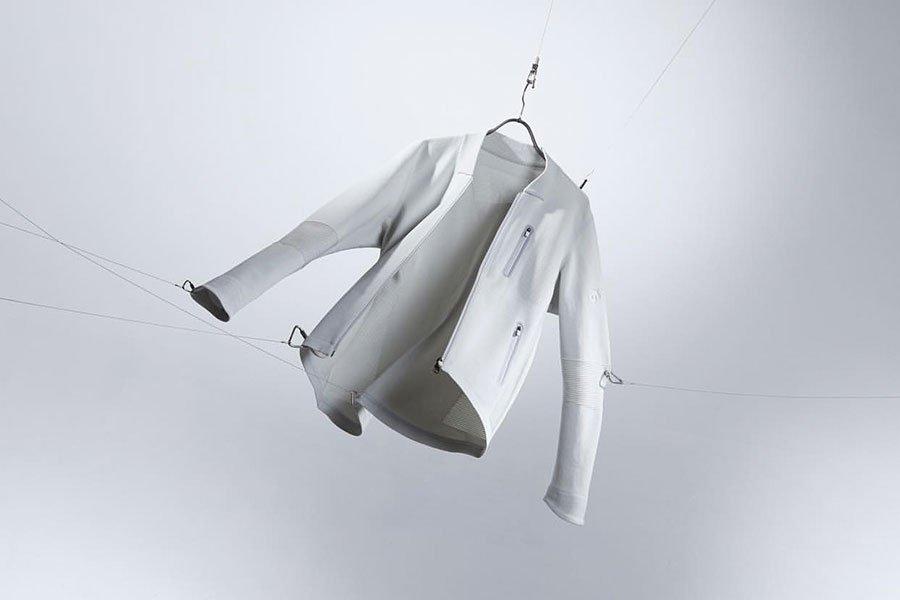 Decente All Terrain
Design, functionality and technology go hand-in-hand for Japanese sportswear brand, Descente. Originally a coveted French ski brand in the 70s and 80s, Descente has reemerged via new Japanese owners with Descente All Terrain, a fashionable urban offshoot that offers futuristic made-in-Japan skiwear that you probably won't ski in (but could if you wanted to).
For Yu, the label's Mizusawa down jackets are the pinnacle of what the brand is capable of and it's no wonder it is the brand's claim to fame. For example, Descente All Terrain has spent considerable time on the details. Their Mizusawa "Storm" jacket not only offers non-quilted thermal bonding and waterproofed seam tape construction, but they have developed a "StreamLine" system that channels rain and other moisture away from jacket pockets. A mesh panel between the front zippers draws in outside air to prevent uncomfortable overheating as well.
It's all done inside the label's factory in the former city of Mizusawa (now Ōshu City) in Iwate Prefecture where experienced craftsmen add the finishing touches by hand. Technical but deceptively simple-looking it is the label's most popular style.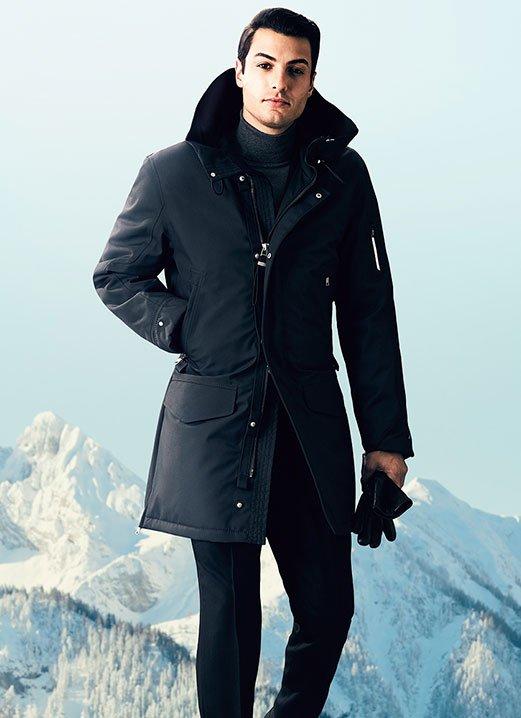 G-Lab
German outerwear company G-Lab comes to us as the perfect combination of style and function. Each coat not only looks slick but is windproof, waterproof and breathable. It's this construction that truly keeps you at the perfect temperature in most any weather.
The founder, Bjorn Gericke, pays the utmost attention to how his customers traverse the elements. G-Lab's focus is in innovative, high-performance garments and fabrics with each piece offering outstanding functionality.
"As a German company in a similar climate to many parts of Canada, they understand the cold," Yu says. "They've introduced multiple fabrics, including one they call 'Combat Wool' which is a 2-layer performance fabric that combines strong Merino wool with nylon fibres. It looks and feels very rich."