Upgrade to Custom-Made Harry Rosen Suits
Need a closet refresh? A custom-made (a.k.a. made-to-measure) suit will make you stand taller, look slimmer and have you ready to take on the New Year with confidence.
By: HARRY ROSEN EDITORS
Date: 2020-01-20
Starting January 10th, we're kicking off the year with Harry's Custom-Fit Event featuring custom suits from Atelier Munro, Coppley and Samuelsohn at the best prices of the season. If you've been toying with the idea of creating a garment that is uniquely yours, now is a great time to get started.
Thanks to our close relationships with these fine manufacturers, we're uniquely positioned to pass along some end-of-season savings to you. You see, at this time of year, manufacturers often have a small surplus of fabrics leftover from some of the finest mills across Europe. These remaining pieces are made available to us for less. You get the same high-quality material and superior level of craftsmanship but at a significantly discounted price. It's win-win.
The Lowdown: Coppley, Samuelsohn and Atelier Munro
Coppley and Samuelsohn are two Canadian labels have been quietly crafting high-quality tailored clothing for men since the late 1800s. In fact, a young Harry Rosen first sought out their tailoring expertise early on when he opened his first small store back in 1954.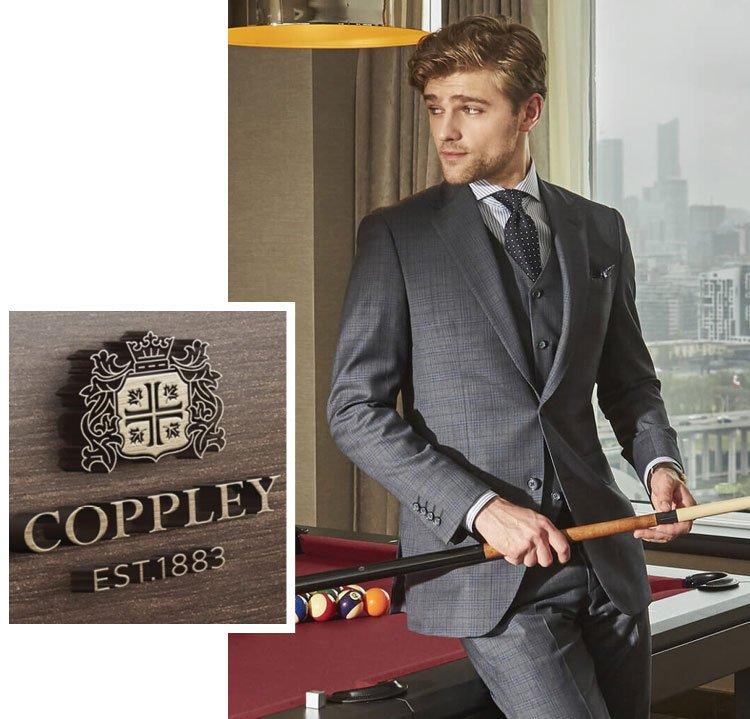 COPPLEY: Founded in Hamilton in 1883, the company got its start in a building known as the Commercial Block, now regarded as one of the finest pre-confederation stone buildings in the region.
The company flourished through the '60s and '70s along with Harry Rosen, and earned a reputation as a forward-thinking and fashionable apparel firm. Having been creating outstanding tailored pieces for over 120 years, and drawing on a heritage of distinctive British style and meticulous Canadian workmanship, Coppley has created an unmistakably modern form of design and luxury that endures today.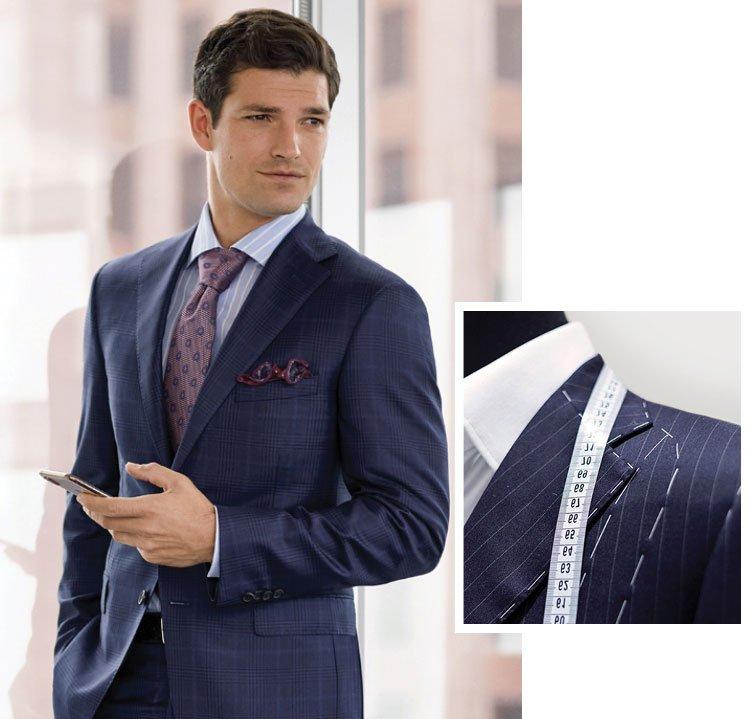 SAMUELSOHN: Throughout Samuelsohn's history, the driving force behind creation and innovation has always been a steadfast commitment to craft and a continuing passion for the finest in luxury menswear.
The Montreal-based brand dates back to 1923 when Master Tailor Lesser Samuelsohn migrated from New York to Canada and established the brand through his unwavering dedication to superior craftsmanship in fine menswear. His legacy continues today.
Whether it's their use of rare and luxurious fabrics, fully basted canvas construction or hand-tailored details, there's never a compromise on quality, style or fit. Not familiar with these brands?
Maybe it's a case of typical Canadian modesty. But we think there's something remarkable about local tailors and artisans having a hand in crafting your clothing here at home to the highest international standards.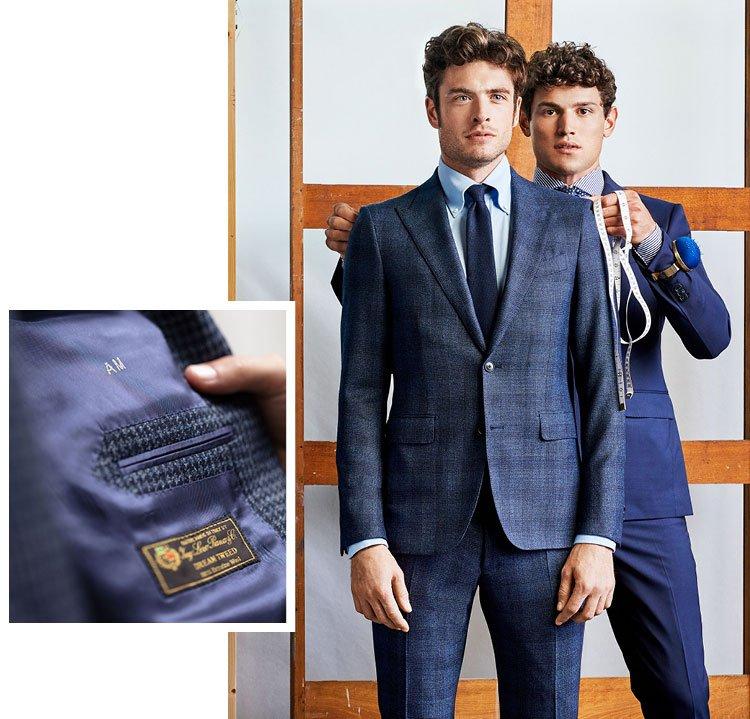 ATELIER MUNRO: Finally, Amsterdam upstart Atelier Munro is a relatively new relationship for Harry Rosen providing some of the highest-quality custom tailoring in the game at affordable price points. Founded in 2007 by a group of young entrepreneurs of varying backgrounds from IT to traditional clothing, together they created an idea to make custom-made clothing more accessible.
Atelier Munro allows you to choose from hundreds of fabrics from some of Italy's most fabled mills then select every detail imaginable from the number of buttons to the kind of shoulder to expressive jacket linings. You can even take advantage of monogramming, not just your initials, but even a phrase or inside joke into your blazer.
Find Your Fit
How do you choose which label to create your next custom-made suit from? That's yet another area where our Clothing Advisor's expertise and advice comes in to play. Having seen it all, they're your best resource to take you through the process, helping you make informed decisions so that your new suit will allow you to look and feel your best. Of course, tailored clothing is a considerable investment, so it's essential to ensure your new suit fits as it should.
Once you get a taste for the luxury of custom-made tailoring we're confident you'll never go back to off the rack. The good news is now you're measurements are recorded on file. Getting your second suit is even more of a snap.
Harry's Made to Measure Sale
There's no better time to experience the luxury of personalization than Harry's Custom Fit Event. Choose a premium fabric from one of the world's leading mills. Decide on your lapel style, pocket treatments, vent options and more. Then allow our Clothing Advisors to measure you up and fit you.
Atelier Munro suits start at $799.99, with Coppley and Samuelsohn starting at $899.99 and $999.99, respectively.
You can also take this opportunity to create a suit from scratch with Harry Rosen Bespoke from $2,849.99 plus our in-house brand of custom-made shirts from $249.99.
All are backed by our Lifetime Maintenance Guarantee.
Define yourself in the details, January 10 to February 2.