Made in Canada: 100 Years of Samuelsohn
With photographer Ranaud Lafrenière, we took a tour of Samuelsohn's factory in the heart of Montreal to see first-hand how the brand's deep-rooted heritage, dedication to precision, and care for its people creates exquisite tailoring.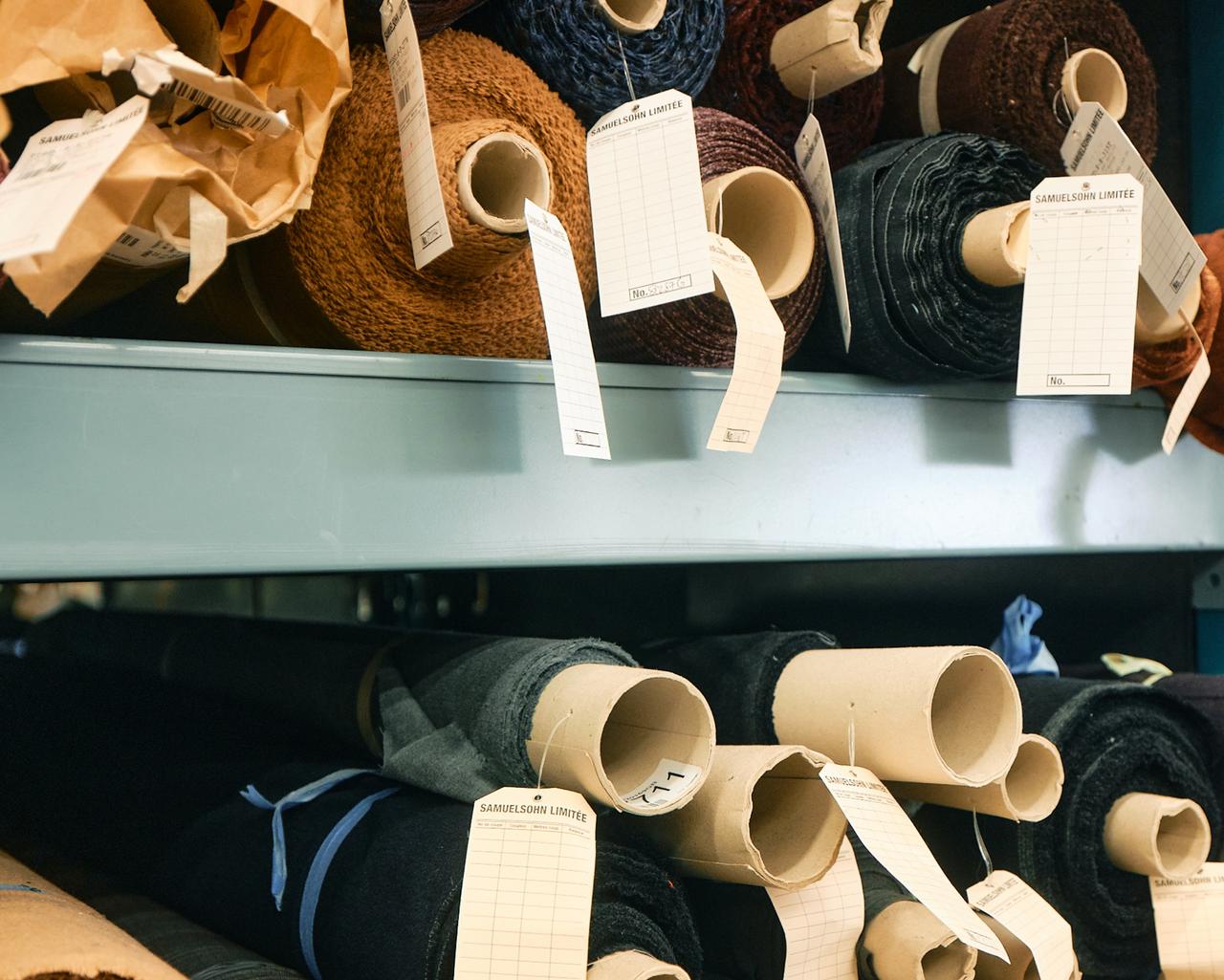 For a century now, Samuelsohn's factory in Montreal has been doing things the old-fashioned way, making exquisitely crafted suits and tailoring. It's an impressive feat considering only five percent of the clothing sold in Canada is Canadian-made. The label's commitment to quality with a perfect fusion of traditional tailoring techniques and modern innovation is to thank for their longevity and success. "The product is second to none," says President and COO Alan Abramowicz. "We're continuing a tradition of training our people and making sure this artisanal work continues. Our people have quality jobs and are trained to do something that not everybody can do. That's what I love about our company."
"We're continuing the tradition and making sure this artisanal work continues in Canada."
– Alan Abramowicz, Samuelsohn President and COO
The precision of hand stitching and lining construction ensures an accurate fit, prioritizing the use of the finest fabrics and materials for Samuelsohn's work.
Samuelsohn's suits undergo a meticulous process involving 15 operations and 359 skilled individuals. The interlining is crafted from premium Italian horsehair canvas, and the collar assembly is hand-sewn. The sleeves feature a distinct fitting process, with 12 artisans carefully hand-closing armholes and lining sleeves for improved comfort and mobility. Fabrics are sourced from leading European mills, and the finishing touches encompass hand-pressing and hand-sewn horn buttons. The outcome is an exceptional piece of tailored attire.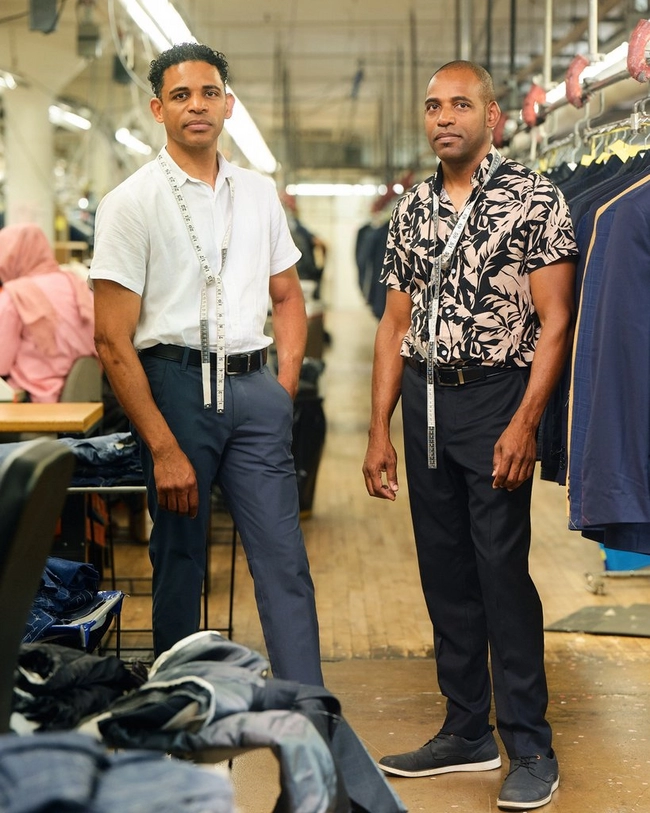 Brothers Rafael and William serve as quality control managers, ensuring that every point in the process is carefully examined and reviewed.
Italian trimmings are used to baste in shoulder pads and sleeve heads with gentle stitches.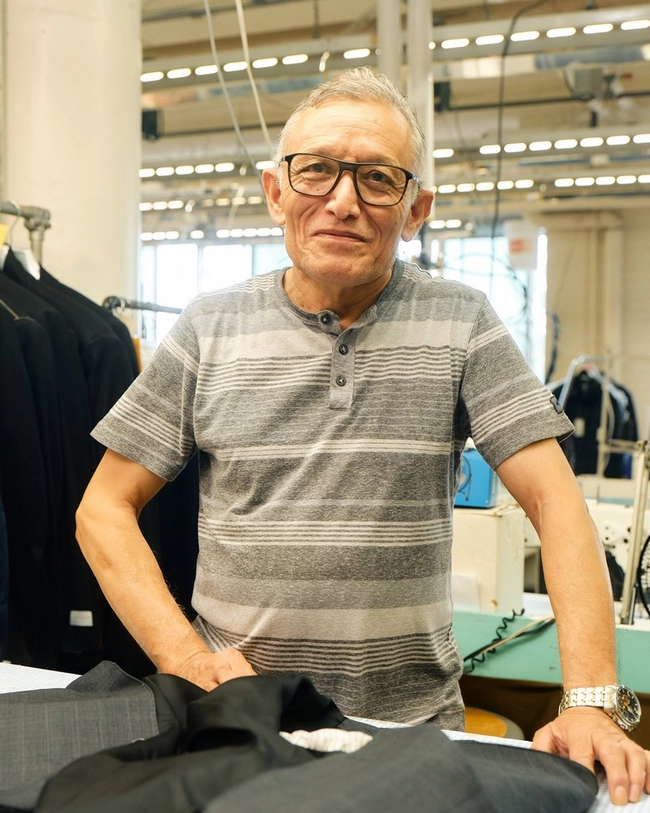 Master tailor Nadir has been a part of the Samuelsohn family for over 30 years.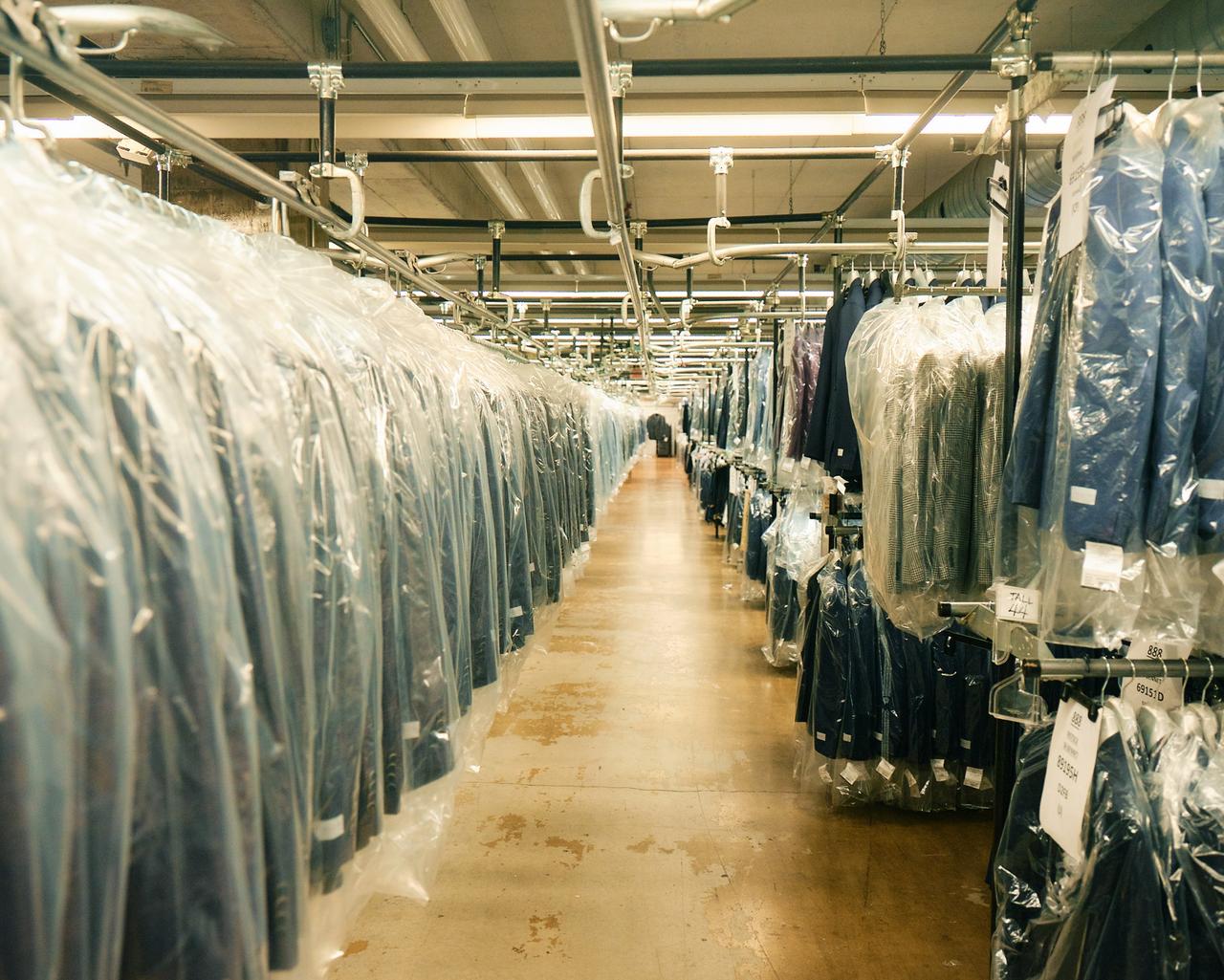 TAGS:
#Fashion,
#Brand Spotlight
,
#Harry Magazine
,
#Tailoring
,
#Samuelsohn
,
#Tailoring
,