Ask Harry: Ian Rosen's Spring Style Tips
Sharp Magazine spoke to Ian Rosen, our EVP Digital & Strategy, about spring essentials, warm-weather layering, and our coolest upcoming collaborations.
By: Sharp Magazine
Date: 2021-04-23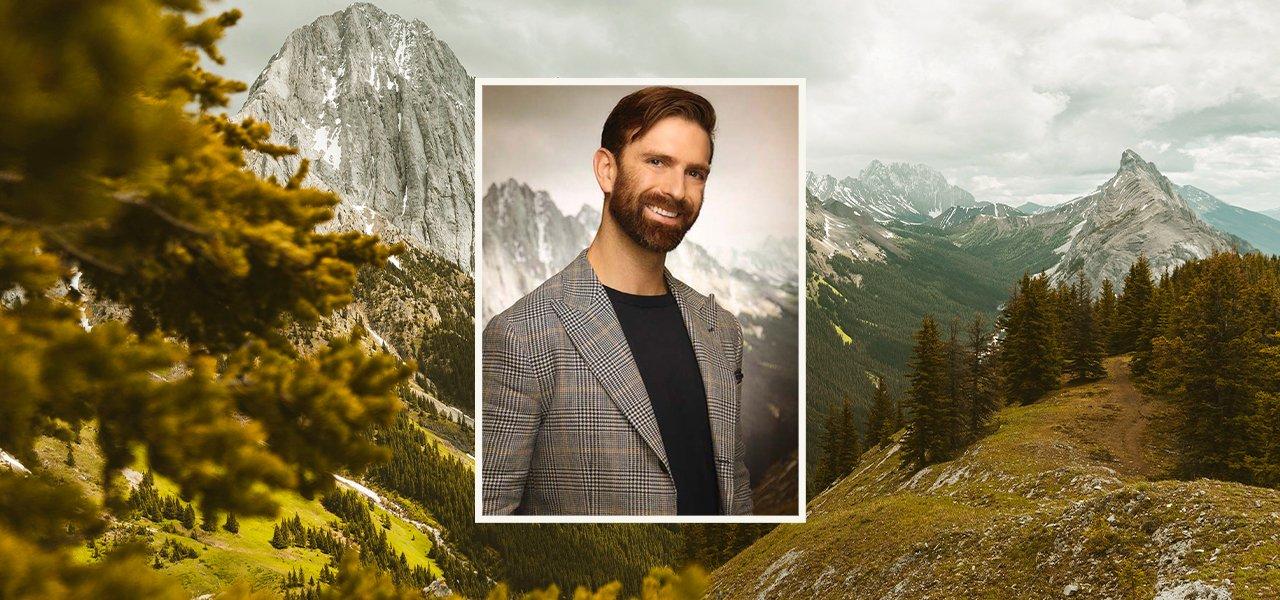 What are your go-to pieces for spring?
Spring for me is all about sneakers! There is nothing better than when you finally get to put the winter boots back into the back of the shoe closet.
I find a great sneaker pulls a spring outfit together, no matter if that is a clean leather sneaker dressed up with a sports jacket and chinos or one of the many classic retro trainers from Hogan or New Balance with joggers and a sweatshirt. This season I am loving the knit sneaker (also known as the sock sneaker) which we're carrying in great colourways from the likes of BOSS, Z Zegna and Loro Piana.
Spring also opens your wardrobe to wearing lightweight knits again. My go-to is a clean knitted polo with the buttons done up all the way to the top. I generally love to find a style and make that fits my body type and then ensure I have it in at least two colours. Last season I really loved the selection from Altea and this season I'm loving the core polo program with a new brand, Psycho Bunny.
Lastly, there really is nothing more important than a great pair of pants. Coming out of lockdown and a transformational year in fashion, men are more focused than ever on comfort. Stretch fabrics, jogger bottoms and drawstring waists are seen across every collection we've pulled together for this season. I'm personally loving some of the military inspired cargo pants from Zegna, TOM FORD and Brunello Cucinelli.
How do you transition from winter to warm weather layering?
Every good Canadians knows it is key to have jacket for every weather and every occasion! For me, early spring provides an opportunity to put away my heavier coats and mix in some of the transitional, lightweight down jackets in my wardrobe. Lightweight is the key word here, because most of the options keep you warm but really add no weight or bulk to your outfit. This season I added Canada Goose Crofton Down Hoody (which as a bonus packs into itself!) and a more fashionable Quilted Down jacket from Moncler, which will be a staple during those early spring patio dinners!
The vest continues to be the most versatile layering piece you can invest in; under or over a sports jacket or over- shirt it gives you a layer of warmth and comfort that saves you from putting on a jacket. Especially when the mornings are still cool, you can ensure you don't overdress for the day, but still stay warm during the walk to school with the kids or grabbing your morning coffee.
What's the one spring essential every man needs in his wardrobe?
The overshirt is proving to be the one of the great fashion stories of the year. It's be- come a standard replacement for a sports jacket that can read as both formal and casual. Part shirt, part sweater, part jacket you really get to choose how you'll style it. We've seen brands like JOOP!, Aspesi, and Gabba introduce highly technical fabrics into the mix so you don't worry about comfort or wear and tear. We've even seen overshirts become a featured story in the custom-made category – choosing your fabric, styling and unique details from the likes of Atelier Munro or the Vue collection from Samuelsohn allow you to infuse your own detailing into the product.
This interview originally appeared in Sharp Magazine.