How to Spend F1 Weekend in Montréal
And what to wear to it
By: J. P. Karwacki
Date: 2022-06-06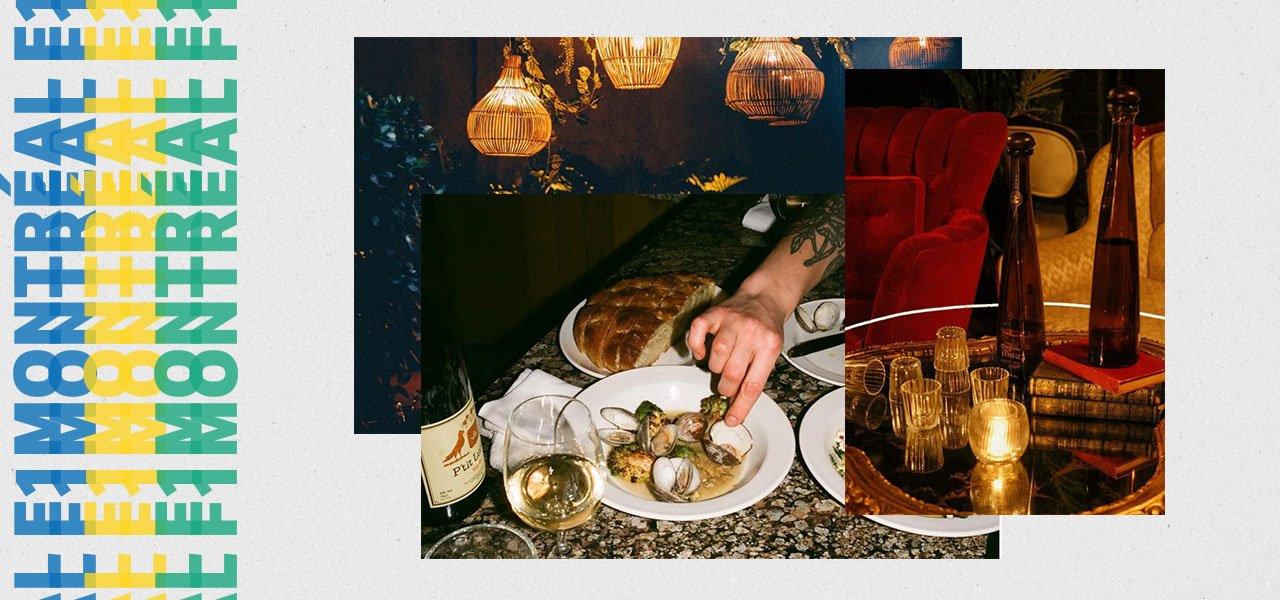 It's an exhilarating time when streets fill with al fresco parties lasting late into the night, champagne starts to flow, and the air smells of burnt premium gas and cigar smoke: For Montréal, the Canadian Grand Prix of the Formula One World Championship is the city's most momentous weekend that's as long-awaited as it is short-lived.
Consider the following addresses to be a guide for the best hotels, restaurants, bars and nightclubs to enjoy alongside hundreds of thousands of racing aficionados and passionate gearheads watching drivers at the helm of the latest in motorsport research and development on the Circuit Gilles Villeneuve.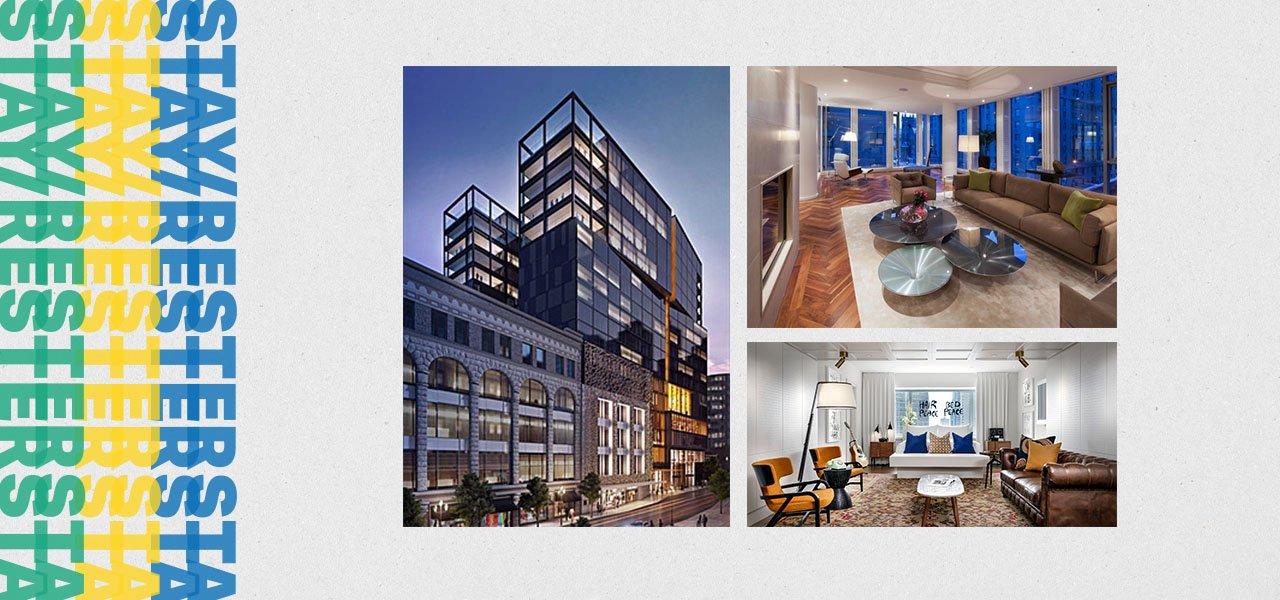 Hotels to stay at
Given the sheer volume of visitors that descend on Montréal, when it comes to where to spend the weekend, it's always best to choose early and wisely. For the international jet set types, legacy hotels like the Fairmont Queen Elizabeth and Ritz-Carlton are looked to as mainstays, but the Four Seasons Hotel Montreal are among those vying to count among those top tiers.
Those looking for more novel stays, however, should consider lavishing at the renovated Golden Square Mile mansion of Le Mount Stephen, the newly-renovated Vogue Hotel Montreal and its décor geared towards fashionistas, the soundtrack-heavy and champagne vending machine-fuelled stays of W Montreal, and the straightforward yet chic Uville Hotel in Old Montréal where rooms recall the 1960s and 70s—a nice callback to when the Grand Prix first began.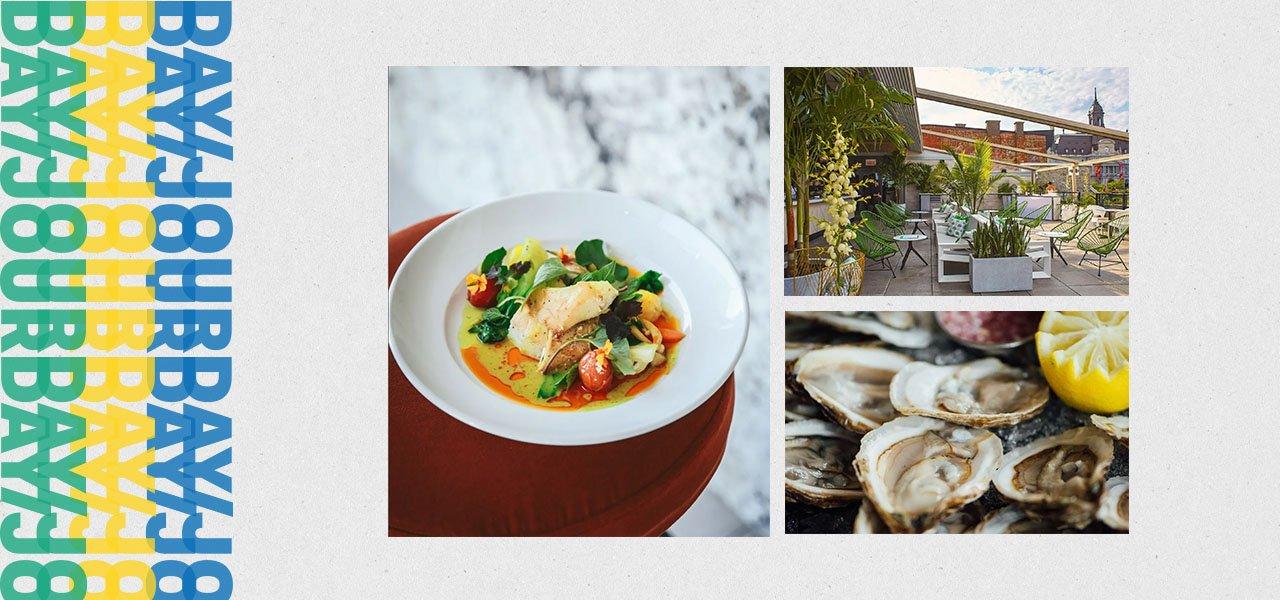 Terrasses with street views of the action
Be it a big or small, some of the best times during weekends in Montréal are had on a terrasse. When it comes to the Grand Prix, they make for ideal places to perch and watch the action on the streets below, let alone scoping what high-end motorists wheel out and redline on main streets.
There's a high concentration of restaurants and bars that specialize in rooftop experiences like Restaurant Bivouac, Terrasse Nelligan and Terrasse Perché, but for the full Grand Prix experience above trafficked city streets? Try the lauded mixology at Nacarat as you watch people cruise by on René-Lévesque Boulevard; the seafood towers atop MARCUS Restaurant + Lounge as cars drive by on De La Montagne; or the natty wines of Poincaré and the fresh French colonial Saigon-inspired cocktails and bottle service of Terrasse Carla in Chinatown to enjoy watching luxury cars rides on Saint-Laurent Boulevard below.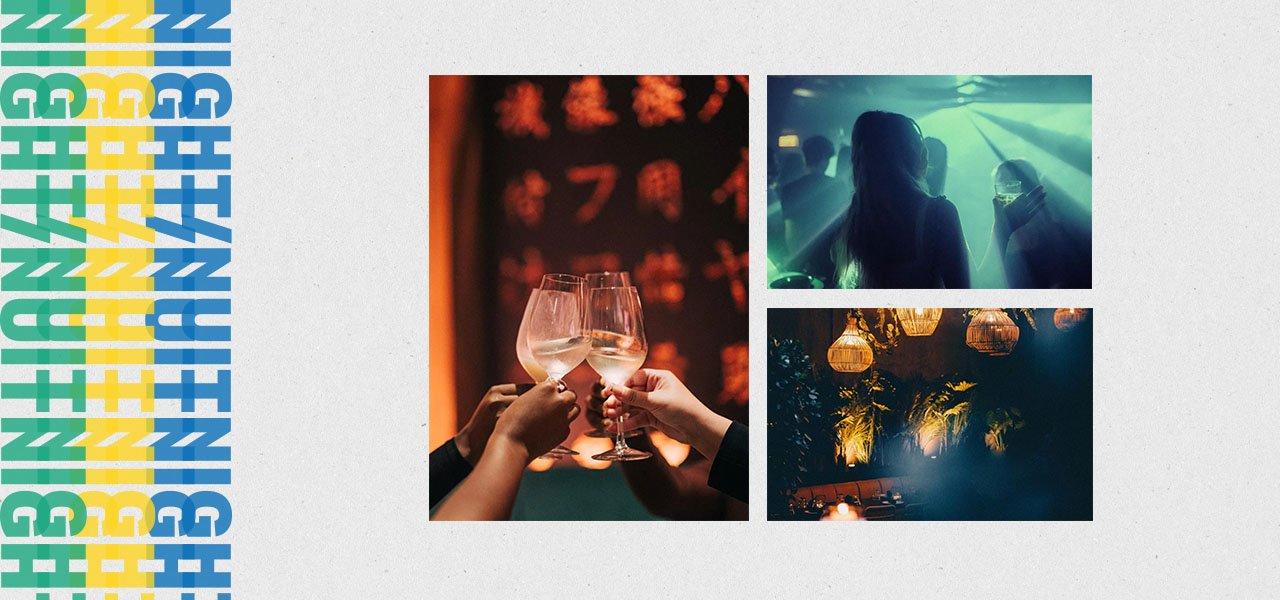 Peak action at nightclubs
There are nights of ringing in the new year, nights where nighthawks 'gain' another hour of drinks from Daylight Saving Time, and then there's the Montréal Grand Prix. With so many people in a state of constant celebration and indulgence over one weekend, it's no stretch of the imagination to think that Montréal's infamous nightlife is full to bursting until it's time to crash and save some energy for races the next day.
For those looking to rage against the dying of the light—or just rage until the bartender says it's last call—there are plenty of quality spots in and around the downtown core. Those looking for more of a supper club experience would do well to visit the 20,000-square-foot Yoko Luna and its whisky dens and sake parlors, the oasis summerhouse pop-up Greenwood, or the open-fire Mediterranean dining (and NFT gallery, no joke) of Bazart in Griffintown. As for anyone hoping to feel bass in their bones will want to take aim at the immersive mural and art installations from pop-surrealist artist Jeremy Shantz at Soubois or the tech-house electronic underground of the close-quarters 'bomb shelter' NewHaūs.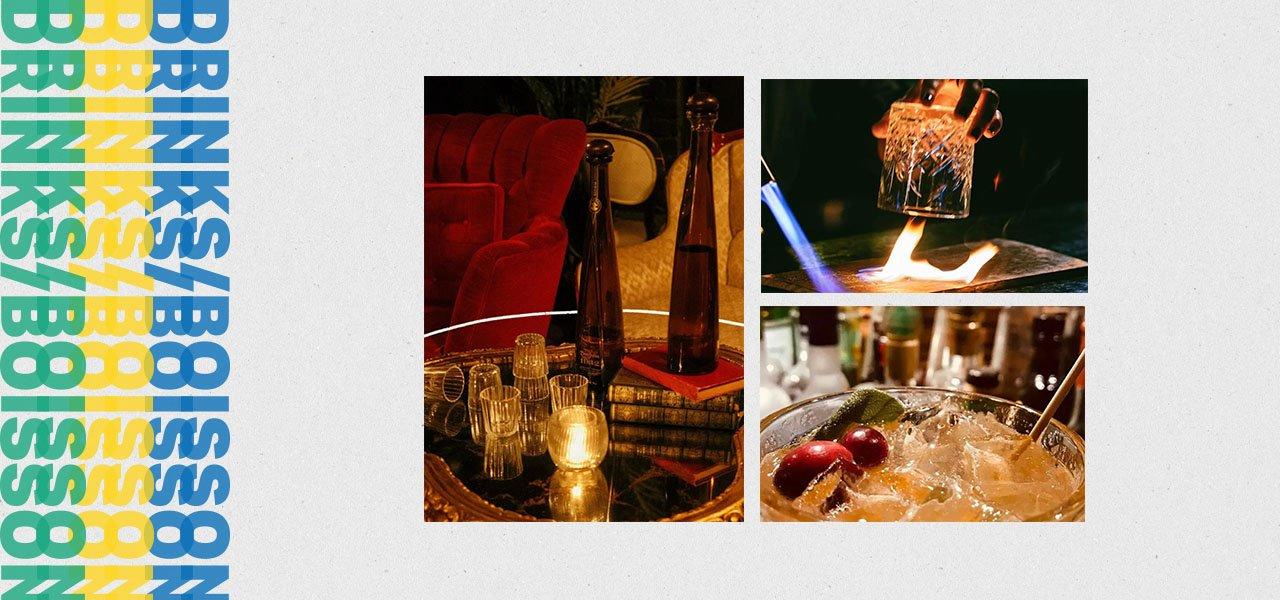 Where to grab a good drink
Make no mistake, there is absolutely no shortage of bars in Montréal, let alone ones that will happily accommodate you and yours during a heady Grand Prix weekend in the city. However, be they soigné or sloppy, bars are far from a one-size-fits-all affairs and different spots will satisfy different thirsts. While bar crawling up and down Bishop and Crescent Streets is a big go-to during the city's motorsport mania, try the ensuing spots on for size.
If you're downtown, hunt for the mixology hideaway N sur Mackay for as many flawlessly made classics as there are signature creations, or seek out frosty pints and easygoing surroundings with pubs like Ziggy's, Brutopia or Grumpy's (microbreweries are short in supply where the action is). Further afield, watch the engines of prized possessions rev up in Old Montréal with negronis, spritzes, and espresso martinis on tap—a first for Montréal —with the Italian osteria Bella, or a dip into speakeasy-style bars like Gokudo or Clandestino for a once-in-a-Grand-Prix drink.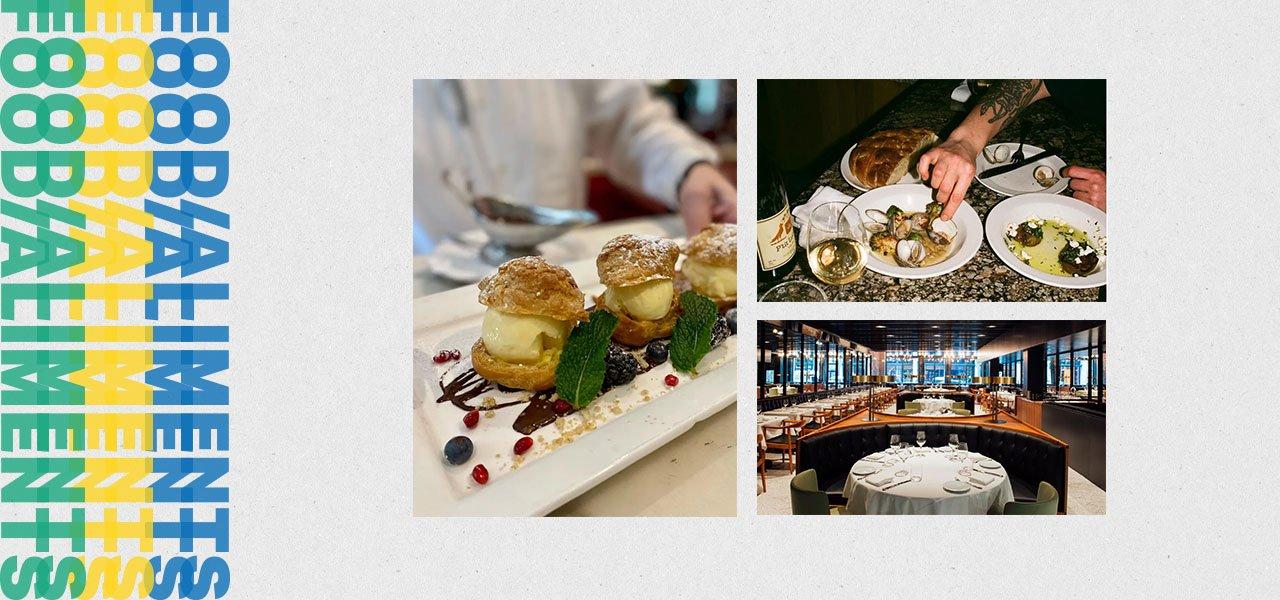 Fuelling up at restaurants
Grand Prix is not the time to settle for poutine and steamies—there's plenty of that down at the racetrack. Further to that, those looking to eat well don't need to distance themselves too much from downtown either to steer clear of tourist traps. There's plenty within reasonable walking distance or short metro rides to dine out in style.
When looking for the right kind of a propos luxury that comes with Grand Prix, one can't go wrong than eating up any French connection in town from both more modern addresses like Monarque and Le Club Chasse et Pêche and time-honored spots like the brasseries Le Pois Penché or Alexandre et fils where you positively cannot get any closer to streetside Grand Prix action. Then there's newer addresses that may require some travel but will be worth the extra kilometre or two, like the al taglio pizzas and oysters of Pubjelly, the precision fine dining of Cabaret l'Enfer, the Americana-inspired booze and bites of Bon Service or the grilled arrosticini and Italian wine island of Gia—all of whom are newly arrived on the scene and eager to please.