Harry's Guide to ZEGNA x The Elder Statesman
Two leading luxury brands partner to launch an inaugural new line for this fall/winter.
For over 100 years, ZEGNA has been a pioneering force in the at the peak of the luxury menswear industry, leading the way through ingenious fabric innovation and an industrious attention to quality, craftsmanship, and design.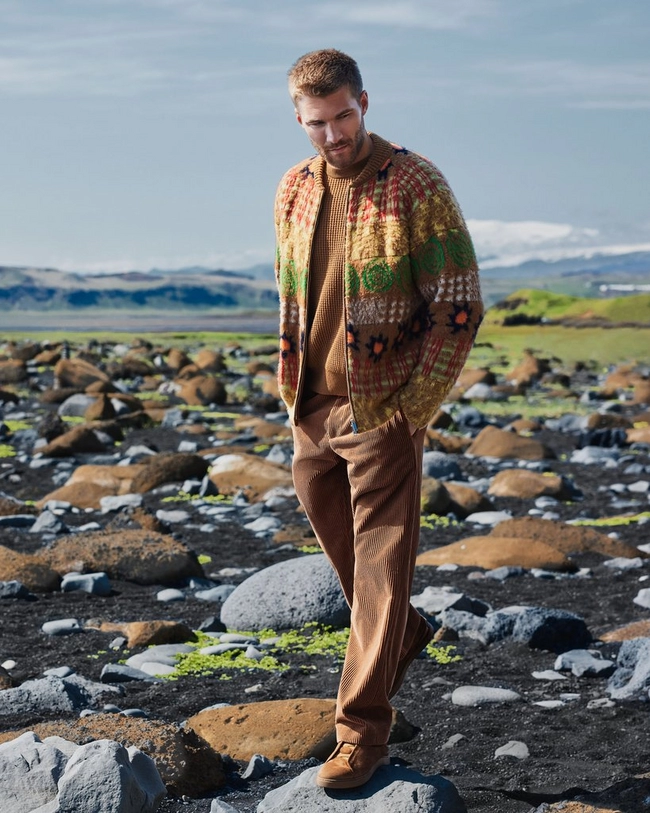 At nearly two decades old, Californian clothing brand The Elder Statesman has received widespread recognition for similar values, though promoting a distinctly different design aesthetic.

This season, the two brands have joined forces, launching the first ever ZEGNA x The Elder Statesman collection. This exclusive partnership resembles a tasteful blend old and new, redefining how each brands are discovered and experienced across different generations.

At Harry Rosen, we're proud to be among the select few retailers in Canada to carry this exclusive, exciting new line, launching online and in select stores this fall. 
What is The Elder Statesman?
This free-spirited West Coast label has been renowned for its artisanal, handcrafted cashmere products since it formed in 2007, though founder Greg Chait wasn't producing luxury garments; instead, fine cashmere blankets. Today, the laidback lifestyle brand creates some of the most hotly contested collections in mainstream fashion, pushing the proverbial envelope with their playful styling.
While vibrant colour palettes and psychedelic patterns (including tie-dye, micro strips, plaids, and more) are commonalities across each line, so is the same commitment to integrity and craft that initially made customers sit up and take notice.
The Elder Statesman authentically champions human skill, which it maintains is the ultimate luxury. Garments' yarns are hand-spun and the majority of everything the label produces is made by handloom knitters, weavers, and dyers working under one roof at its production facility in Downtown L.A. 

The Partnership
Since its foundation in 1910 in northern Italy's Piedmont region, ZEGNA has supported its highly skilled employees, believing in the value of true craftsmanship above all else. The Elder Statesman intrinsically shares the same values, the primary commonality between the two luxury brands.
An eclectic mix of classic and contemporary style influences combine to create unique garments that, while whimsical in nature, underscore both brands' unrelenting passion for high-quality materials and construction.
The Collection 
Cashmere and sustainability are two more shared passions between the brands, with ZEGNA's impeccably soft Oasi Cashmere—a fabric ZEGNA commits to certifying as fully traceable by 2024—serving as the building blocks of the Fall/Winter '23 collection.
The Elder Statesman's youthful exuberance is balanced by ZEGNA's timeless designs, creating an aesthetic that appeals to both of the brands' respective audiences. This also amplifies the awareness of ZEGNA's Oasi Cashmere program to the next generation, allowing a focus on sustainable production methods and the use of high-quality natural materials to endure.
TAGS:
#Fashion,
#Brand Spotlight
,
#ZEGNA x The Elder Statesman
,