Harry's Guide to: Ralph Lauren Purple Label
This is Everything You Need to Know About the Most Prestigious Brand of the Ralph Lauren Empire
By: Alex Kuch
Date: 2023-08-31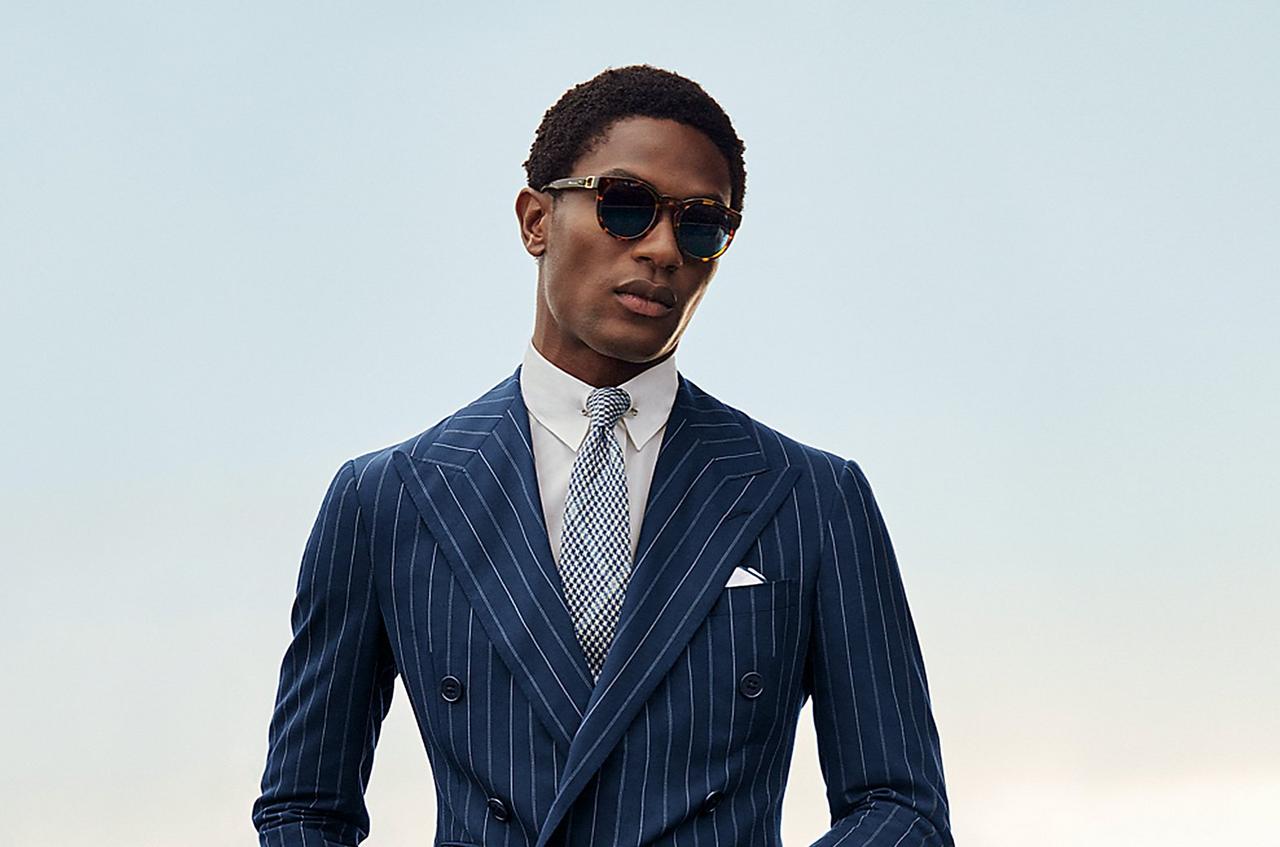 As connoisseurs of menswear, we constantly scrutinize, analyze, and redefine what it means for clothing to be worthy of our judgement. We often hyper-fixate on the "value" of a garment; from the trendiness, versatility, functionality, to the literal price tag that becomes our routine of criteria. But there's one question we always come back to; will this stand the test of time? And with that, we introduce the most prestigious offerings of Ralph Lauren – the Purple Label – of which timelessness is everything.
Ralph Lauren – the man, the empire, the concept – is one who needs no introduction. Since storming the market in 1967 with his wide-bladed ties under the original Polo brand, it's safe to say the all-American designer would have been awarded decades-worth of Nobel Fashion Prizes, if such a thing existed. It wasn't until the mid-1990s when the designer stepped into the high luxury menswear segment; up until that point Ralph Lauren had everything from Polo Sport, Western, and even Safari lines – but nothing that conveyed a sense of exclusivity.
Then in 1995, the Purple Label was launched – menswear that was made for prestige and longevity. This entails handmade sartorial pieces from genuinely the finest, highest-quality fabrics on the planet. But why's it so special? Well, to get that type of quality and attention to detail from a corporation of this magnitude is unheard of – and not to mention, that this is an American designer. America doesn't quite have the Italian or French ring to it in the fashion world. But now, men on this side of the pond are granted the liberty to call fashion of this caliber truly theirs.
Let us run you through a few of the styles that stand out to us.
Tailored Wear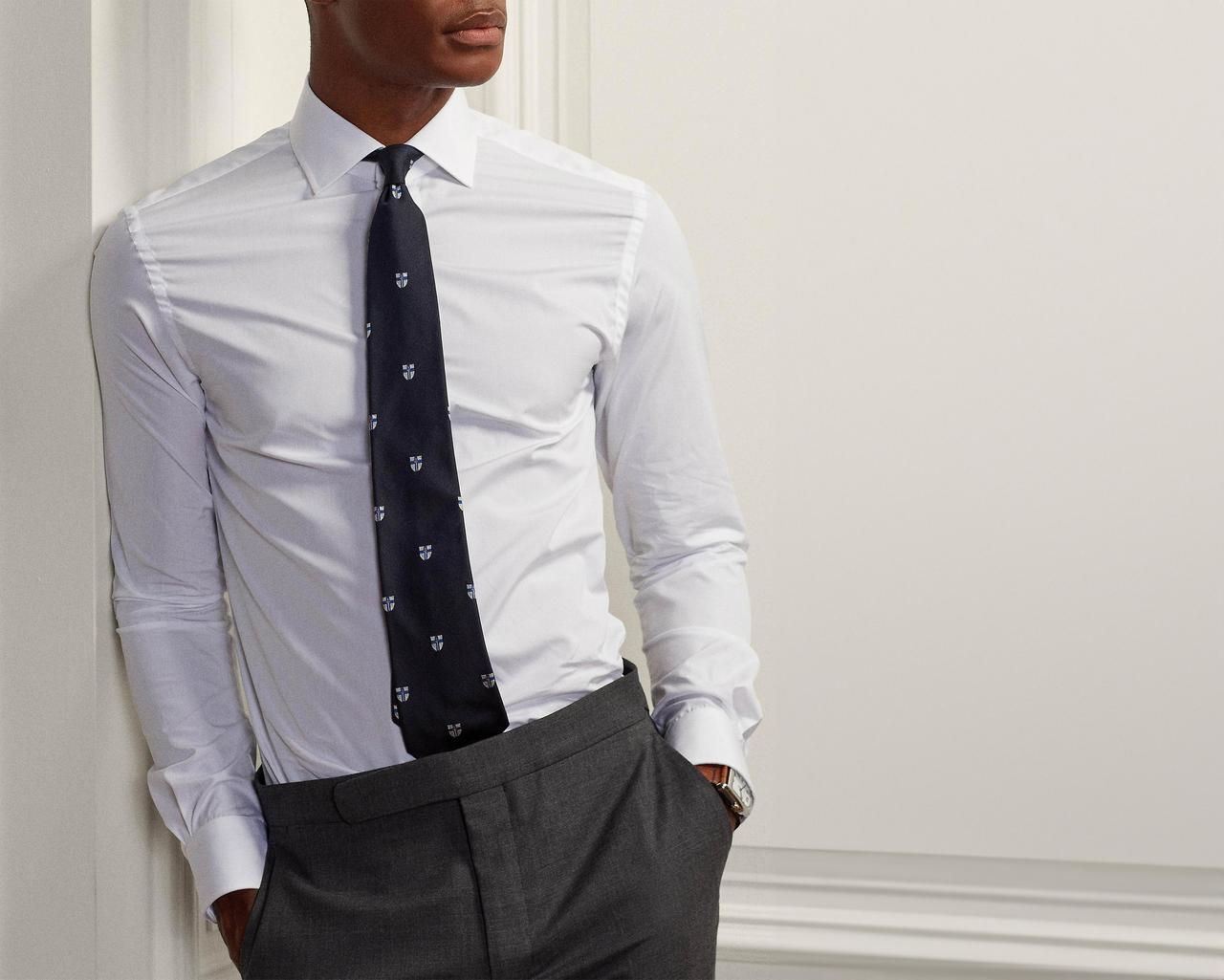 As far as tailored wear goes, what the Purple Label has to offer might just be some of the most enthralling on the market – and exploring their collection is akin to falling down the sartorial rabbit hole. For starters, each piece is handmade by expert tailors in Italy, where every cut, tack, and sew is executed with utter love and respect for the craft.
When it comes to fit, the brand covers all their bases. The Kent suit is a slimmer, modern fitting silhouette, while the Gregory is more classic, featuring a softer, rounded shoulder. The Ralph, however, is heavily inspired by Mr. Lauren's personal suiting preferences; it's a double-breasted style that features a shorter length and lower button stances, as he took a liking to fastening the lower button only. The Ralph jacket is a good indicator that you've entered a different level of exclusivity.
You will find a range of brilliant materials and finishes at play here, from summer linen sport jackets, plaid-laden tweed two-pieces, to tuxedos cut from a wool barathea that Mr. Lauren hand selected himself.
And as you slip into your jacket of choice, you will notice the lining boasts the brand's signature royal purple colour – a subtle, yet meaningful detail indicating that this is in fact Ralph Lauren's best.
What makes something special isn't because it's different, but rather its ability to make the mundane, spectacular – much like the Purple Label's collection of shirting.
Let's take a menswear staple like the Oxford shirt for example; every man must have one in his wardrobe, and by that logic, if every man must have one, does it become ordinary? Well, in a way it does, but when you're wearing the best example of this essential style – like this one – you suddenly feel rejuvenated, united, or empowered.
It's no different with dress shirts. Clearly, the brand has mastered the classics, from your go-to white button-up to tastefully executed striping that simply pops off the shirt.
When it comes to sport shirts, you will find that the Purple Label takes full license in colours and exciting patterns. From madras checks, tropical and resort prints, to bold yellows and sly teals, the Purple Label is comfortably expressive.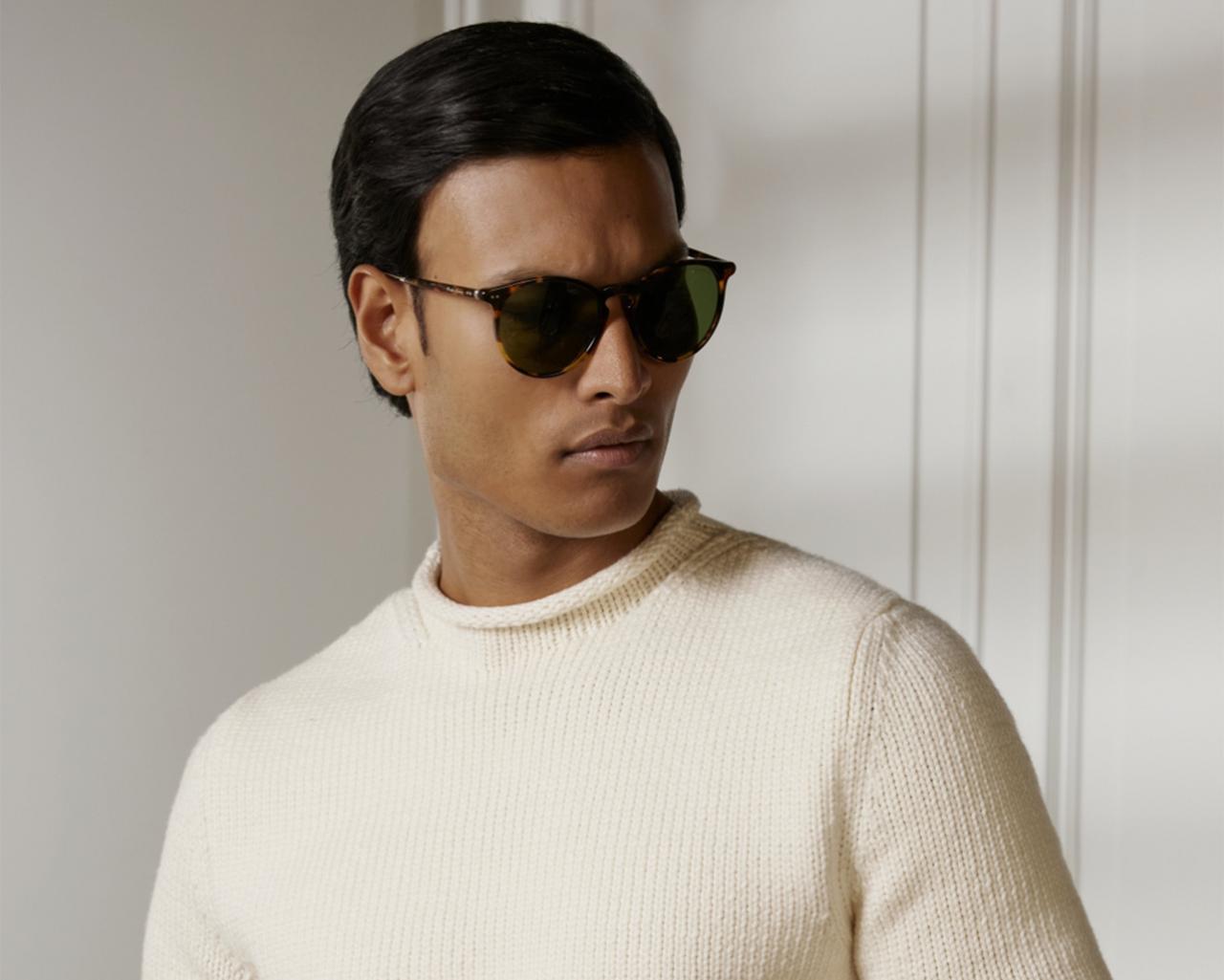 The styles in this category are deep in the fundamentals, or in other words, they never miss. Something about knitwear is inherently compelling, and the Purple Label certainly induces that same allure with their collection.
When it comes to craftsmanship, you should expect the same attention to detail the Purple Label pays to their tailored wear – completely handmade with perfection in every thread. The materials are second to none of course, and the choice of the fabrics used are conducive to the garments they are paired with; from silk-linen shawl cardigans, cotton-silk knit polos, to pure cashmere cable-knit sweaters.
TAGS:
#Fashion,
#Ralph Lauren Purple Label
,