How We Selected Our HAROLD Custom-Made Fabrics for Fall '22
Learn More About the Fabrics and Mills Featured in Our HAROLD Swatch Books for Fall 2022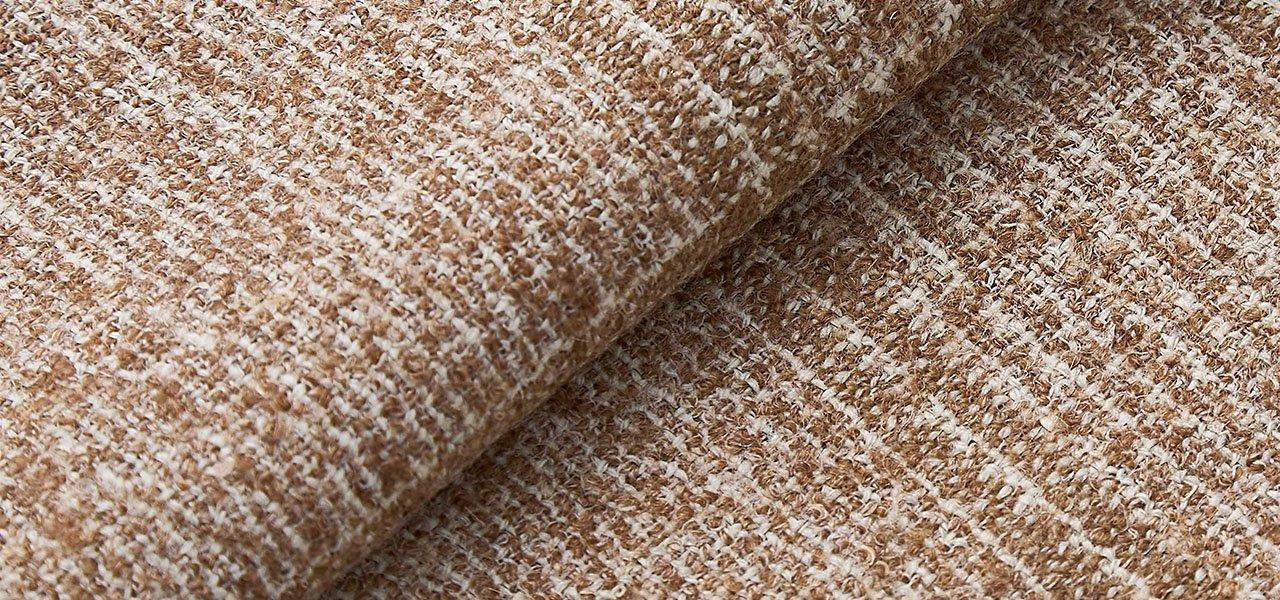 Ahead of the inaugural Fall/Winter season for HAROLD, our new in-house label of custom-made and ready-to-wear tailored clothing, we're feeling particularly passionate about the brand-new range of fabrics now available for custom-made garment commissions. 
Our editorial below takes a deep dive into why fabrics are worth fussing over and what's making us so excited about our newest selection of fabrics available for the coming season. 
What Makes Fabric So Important?
When it comes to tailoring, there are few features of a garment more important than its fabric. No matter if it's a sport jacket, a suit, an overcoat, or anything else, we believe that the fabric that garment is constructed of is where the item's soul resides. 
Fabric is about more than just colour and texture; it's about the weight and warmth it offers a garment and its wearer, how it performs for certain needs and in certain climates, how it drapes across their body when worn, how it shines (or doesn't) when hitting just the right light. All of these reasons and many more are why we stock countless different fabric swatches for our customers to choose from when making a new custom commission. 
With HAROLD, we were adamant that the fabrics we sourced for our custom-made swatch books had to have character, offer something unique, and excite us beyond anything one might find readily available when shopping for ready-to-wear garments. To us, that's what makes custom tailoring special and gives it its charm.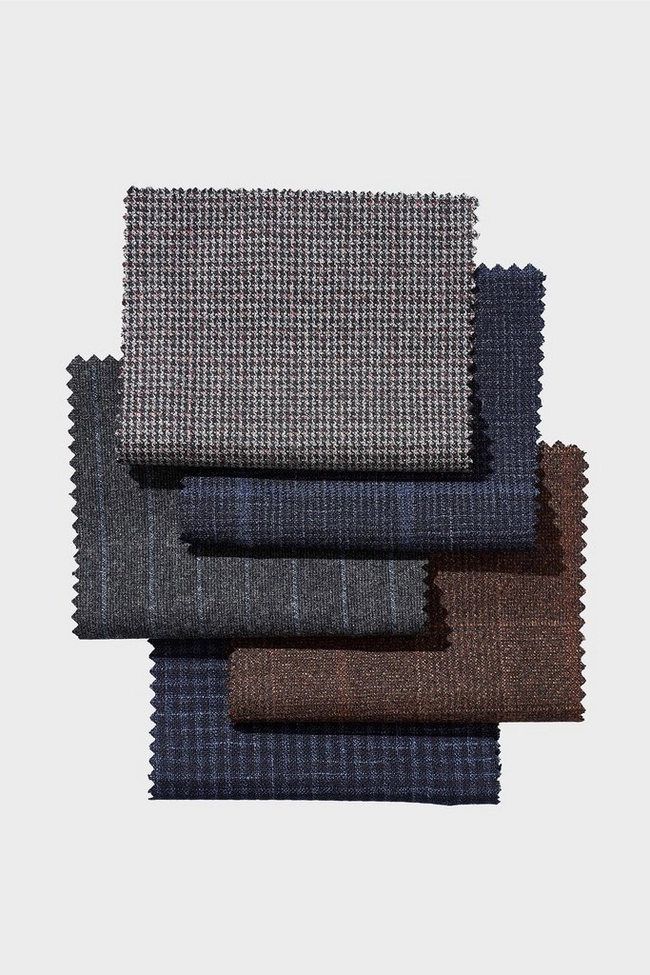 The Colour Direction for F/W '22
For our Fall/Winter 2022 fabric collection, we wanted to remain within a few select colour palettes. This year, we're offering a wide range of different tones that fall within similar colour families, including deep burgundies, rich blues, natural tans, refined greys, and versatile greens, all of which work particularly well with more heavyweight garments.
The Composition Direction for F/W '22
While our new seasonal fabric selection largely features fabrics composed primarily of milled-finish wools (rather than the higher-shine worsted wools), there are also quite a few sleek alternative fibres blended into the fabrics too. These blends give their garments a different, distinctive new look when compared to pure wool fabrics. 
As we've placed a stronger focus on fabrics that work with more casual silhouettes and even leisurewear garments (the Sartorial Track Suit has been one of HAROLD's most popular styles), it's not uncommon to find fabric blends that are seemingly more technical than you might be used to. 
Comfort is key all year round, but especially in winter when the elements can feel so harsh across Canada. To help make your HAROLD garments as comfortable as can-be, we've included a generous selection of fabrics featuring bi-stretch, natural stretch, and elastane-blended compositions throughout. 
Because these types of fabrics tend to have an innately more relaxed texture and feel to them, they work perfectly for less structured and more laid-back tailoring styles as well as the more formal ones for this season.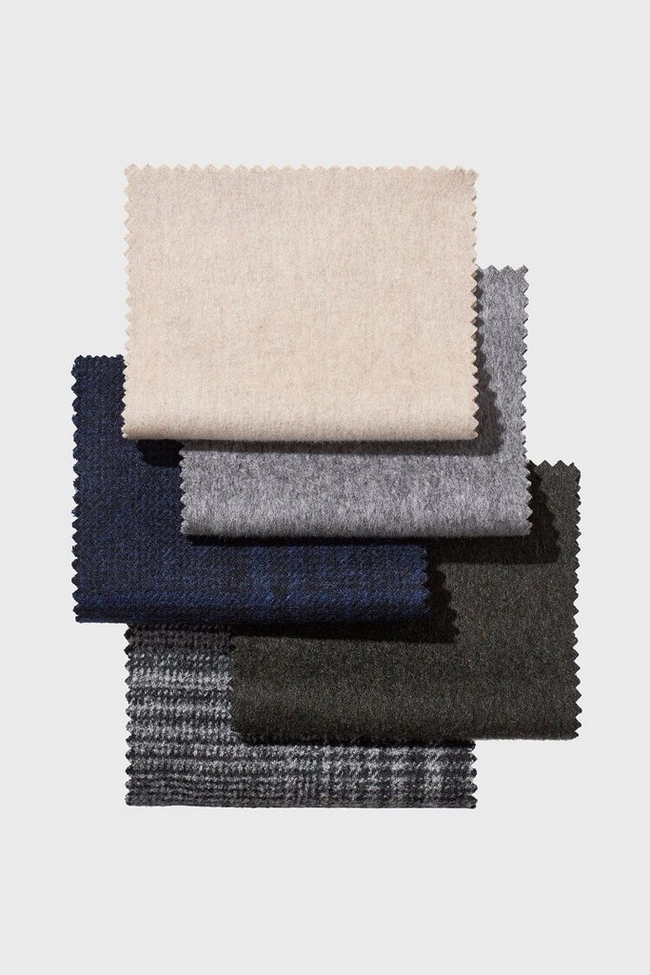 About the New Fabric Mills
Of course, the mills we sourced our new fabrics from are also extremely special, with many of them based in Italy. While your favourite fabric mills from previous HAROLD seasons will still be around – ones like Loro Piana, Vitale Barberis Canonico, Reda, Drago, Filarte, and more – this Fall/Winter season we've introduced some new names to the selection.
For instance, Ferla, a specialty Italian mill we've yet to carry in season past, has provided HAROLD with some extraordinary baby alpaca blends.
And finally, to round out Fall/Winter '22, we've introduced 22 new core Filarte fabrics (which, in particular, represent outstanding price per value), 45 new linings spread across both seasonal and core selections, and a dark grey ribbed knit trim option for the Blouson program.
And In Case That Wasn't Enough...
This season, we have also extended our selection of fabrics available for HAROLD custom-made commissions to include swatches from Harry Rosen's larger library of fabric mills, including Ariston, Dormeuil, StylBiella, and more. 
While we can't guarantee these fabrics will always be in-stock and available, it does mean it extends HAROLD's customizability as we can now reference any fabric book we have in our extended inventory to use on your next garment. 
In the industry, this feature is called "CMT," or Cut, Make, and Trim, and it's one that's available to you should you seek it out during your next showroom appointment.
HAROLD's First Season for Overcoats
With 24 new fabrics added to HAROLD's selection specifically for outerwear, we couldn't be more excited to launch our range of customizable overcoats for the very first time under our in-house label. 
While the new fabric options work beautifully for our entire HAROLD outerwear range including bomber and safari jackets, they lend themselves especially well to overcoats. These new fabrics include a wide variety of wools, Alpaca wool blends, and wool-silk blends from mills including Loro Piana, Ferla, Fratelli Tallia Di Delfino, and Zanieri. 
If you're in the market for a new coat this season, there's no better place to find a unique fabric and better-fitting piece than HAROLD's custom-made program.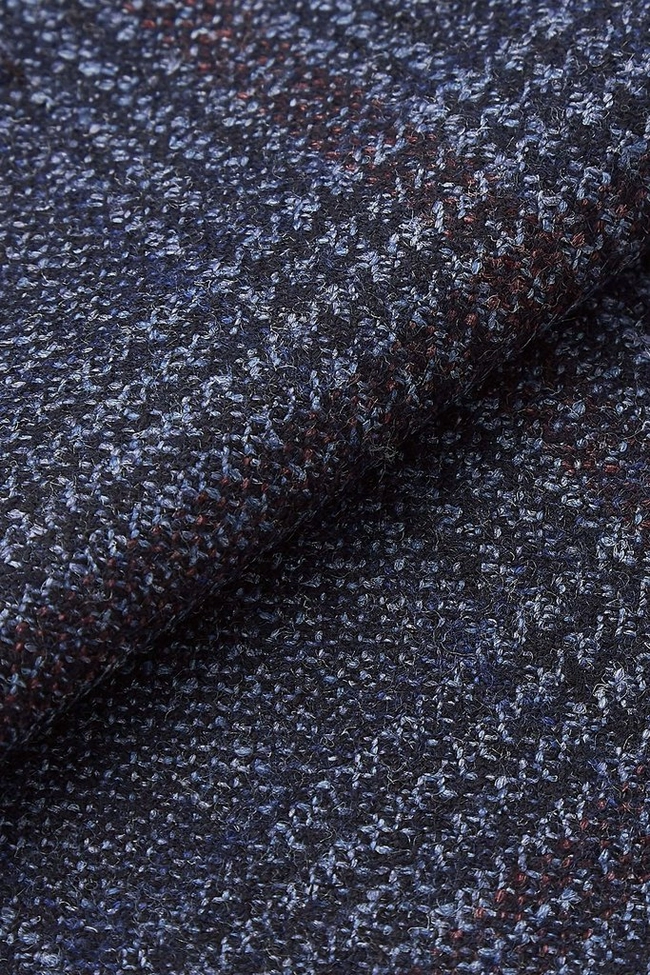 Create Your Next Custom Commission Now
Discover our brand-new release of seasonal fabrics from mills among the very best in the world. Stop by the HAROLD showroom at your closest Harry Rosen location or visit our digital showroom at harryrosen.com to experience the luxurious new fabrics for yourself today.