5 Canada Goose Jackets to Brave the Season In
Find the right outerwear you need for everything from transitional weather trekking all the way to hardcore arctic exploring
By: Alex Kuch
Date: 2023-11-03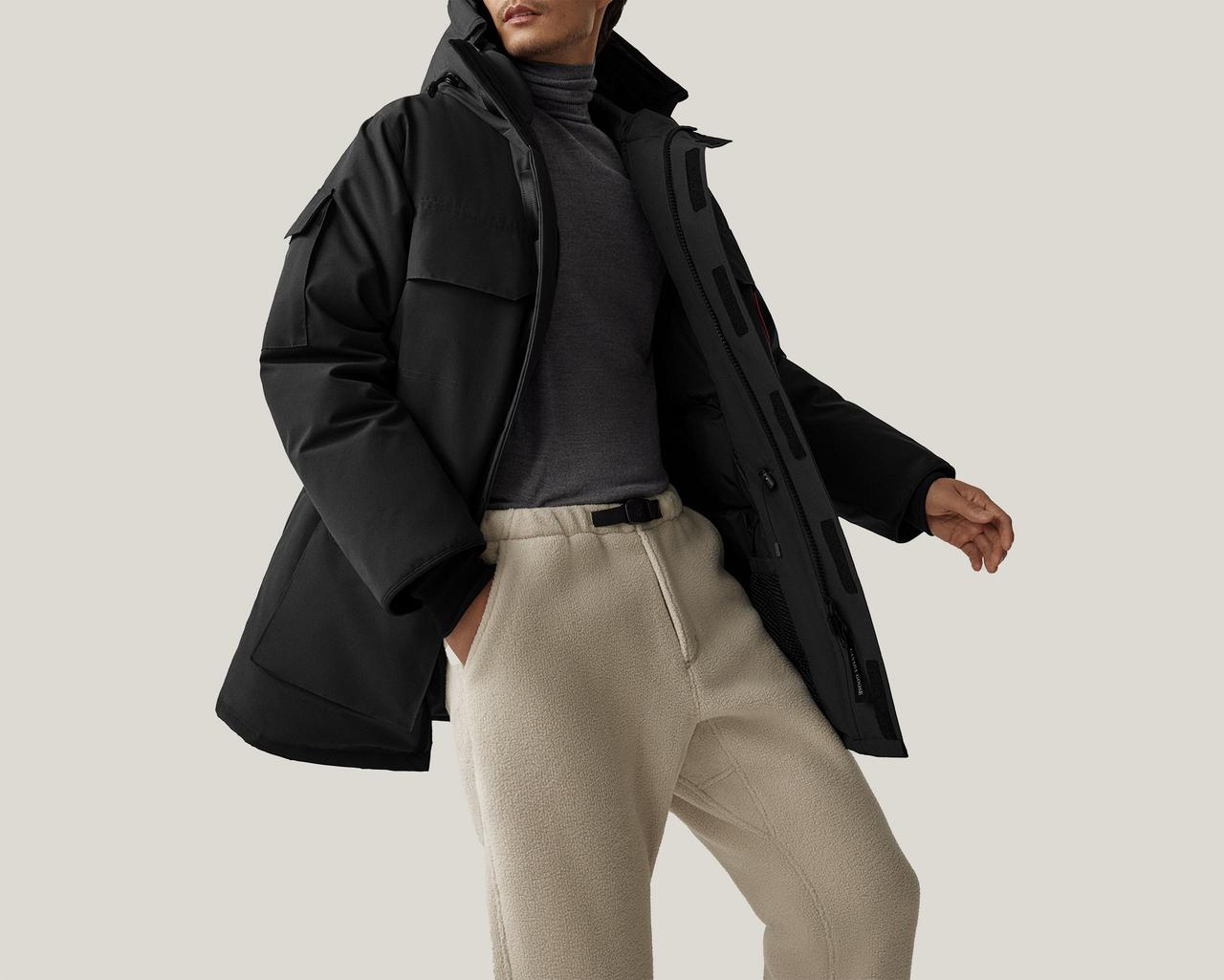 In tough conditions, outerwear is our last line of defense. You can layer all you like, but if your jacket is lacking, you never stood a chance to start—and Canada Goose offers some of the best outerwear in the game. The Toronto-native designer got its start specializing in woolen vests, raincoats, and even snowmobile suits in the 1950's—today, Canada Goose is the global face of performance luxury attire. Weather-conquering reputation aside, the brand is also known for its jaw-dropping selection of product offerings; there's a garment to handle any scenario mother nature will throw at you.
Rest assured, we've put together a rundown on five Canada Goose jackets to get you through this fall & winter—and each one after that. From the Everett vest to break the chill to the Crofton puffer jacket to the arctic-ready Expedition parka, read on to find the exact outerwear piece you need.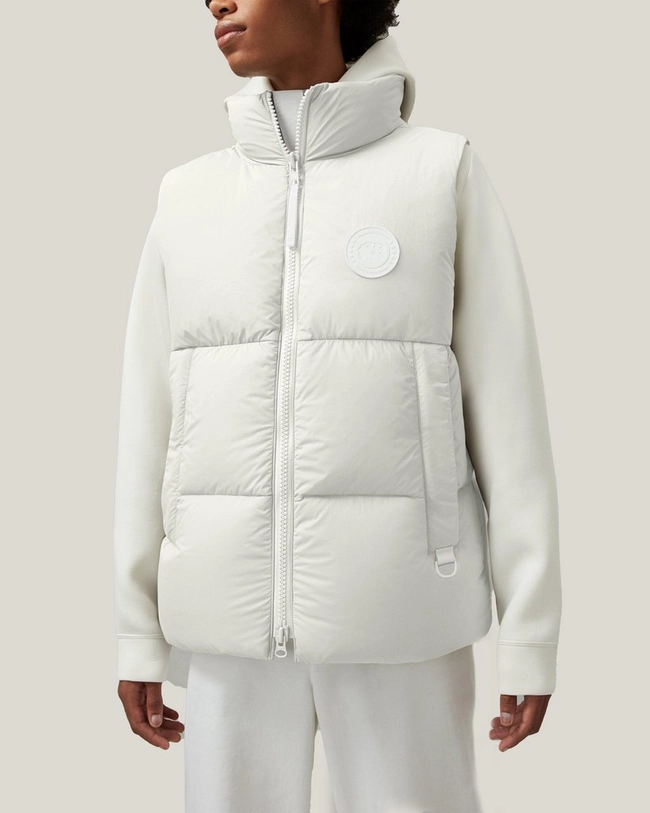 Everett Down Vest
We'll start with the lightest of the pack and work our way up. The Everett is a down-filled puffer vest suited for spending the mildest days in comfort; rated at TEI1 (Thermal Experience Index), it's optimized from 5°C down to –5°C. What sets this vest above the rest, however, is the premium EnduraLuxe fabric it's made from; this high-performing textile is as soft to the touch as it is durable. If you could only have one vest in your collection, the Everett is all you will ever need.
Lodge Down Jacket
If sleeveless isn't your thing, the Canada Goose Lodge jacket might be. With a TEI2 rating, the 750 down-fill power should keep you toasty down to –15°C; though it's more suited to transitional weather and travelling than enduring winter weather—versatility is key when you're building an outerwear wardrobe. Canada Goose's Feather-Light Ripstop fabric ties this weightless puffer together with its lustrous finish and sheer toughness—with the Lodge, you'll be shining through light wind, rain, and even snow. Plus, this jacket packs into its own pocket—perfect for using as a travelling pillow, Canada Goose says.
Chilliwack Bomber
Created as a homage to post-war bush pilots working in the harsh Canadian north, this heritage style is synonymous with Canada Goose. Suitable down to –15°C, this is all the winter jacket you could ask for. The Chilliwack bomber is righteously crafted from the brand's famous Arctic Tech® fabric: a polyester- and cotton blend designed to face the world's most grueling conditions. Your Canada Goose bomber will even patinate over time, building character the more you wear it. This classic style is finished with a ribbed-knit cuff and hem, making for a faultless fit to fight the elements in.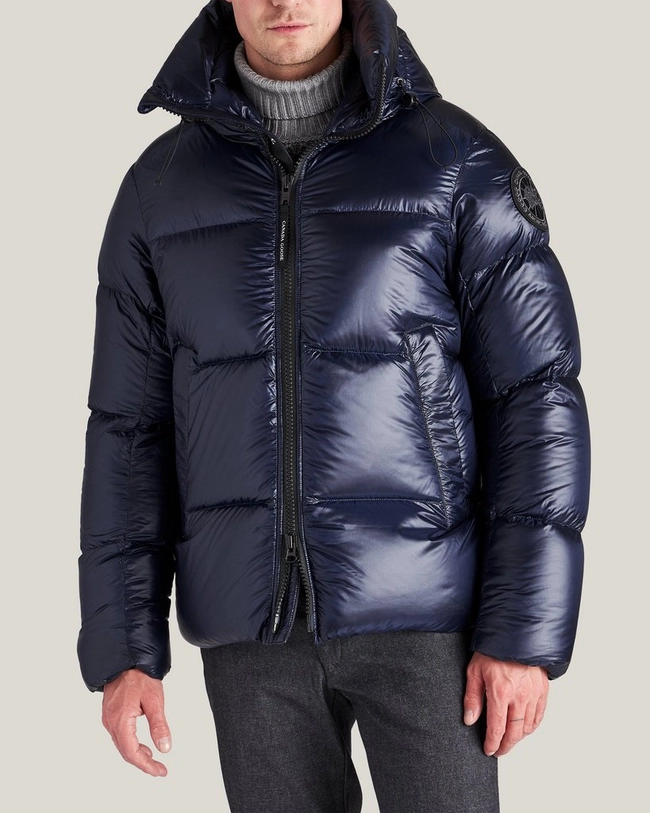 Crofton Down Jacket
If there was a nomination for best warmth-to-weight ratio, the Crofton puffer jacket would win, no contest. The Crofton is built for those who refuse to be dragged down by bulky winter outerwear; the TEI4 rating is recommended for temperatures down to –25°C—nothing to scoff at. But how does it stay so light? It's made from the same lightweight ripstop as the Lodge jacket—just one of Canada Goose's many examples of outerwear innovation. The Crofton also features the label's signature shoulder straps, perfect for giving you a thermal break while hiking or strolling around the mall.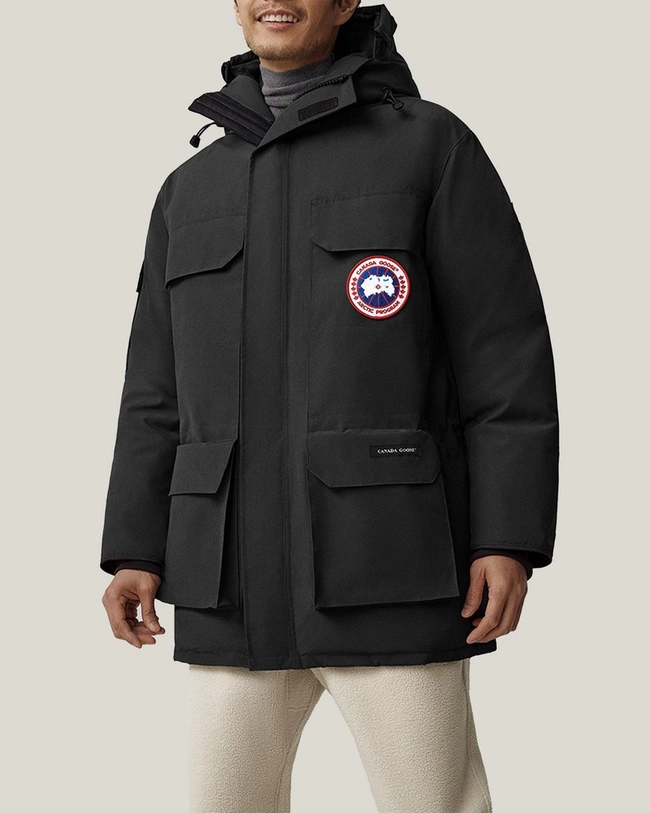 Expedition Down Parka
Finally, the heaviest piece of outerwear Canada Goose has to offer: the Expedition parka. Originally created for Canadian scientists working in the North and South Poles—the most extreme and frigid environments on the planet—the Expedition is at the heart of everything the brand stands for. With a TEI5 rating and 625 Fill Power Down, this is good for protecting you down to –30°C and below. Like the Chilliwack bomber, this full-length parka is cut from Arctic Tech® fabric, boasting water-repellent and tank-like resilience. It will change your winters forever—for the better.
TAGS:
#Fashion,
#Canada Goose
,
#Outerwear
,