The Art of Dressing Like an Artist
The artists hitting your Instagram feed are sterling reminders that the best way to be well-dressed is to be authentic.
By: Marc Richardson
Date: 2021-03-19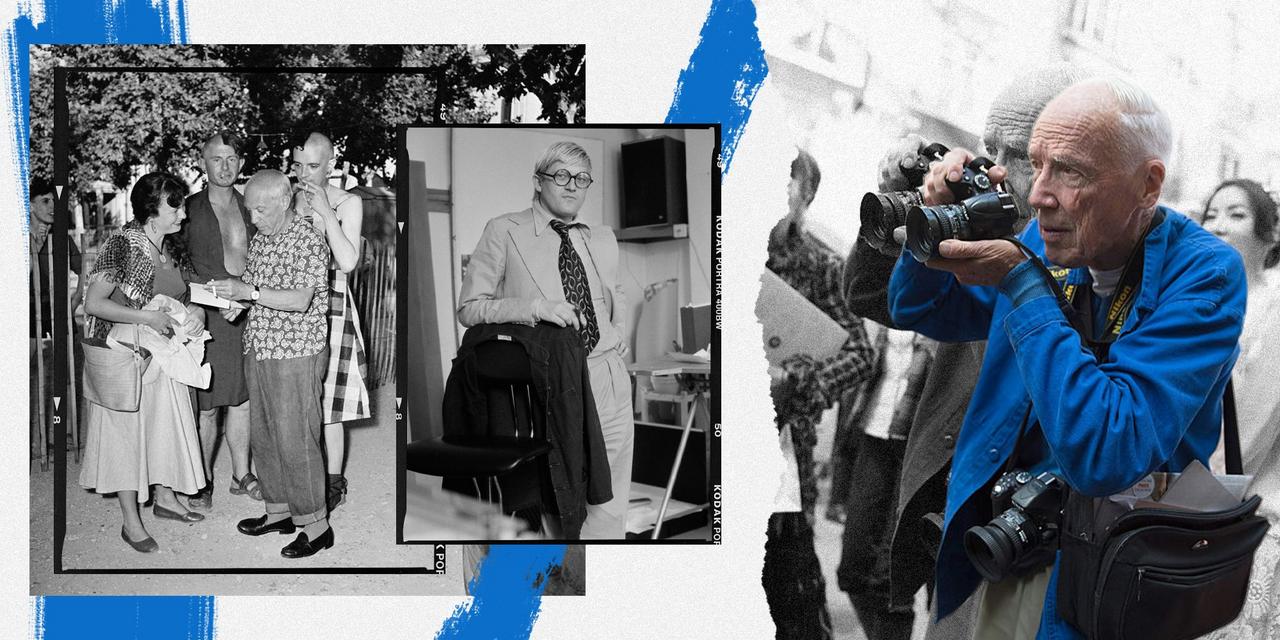 Does life imitate art or does art imitate life? Mimesis has been one of philosophy's great quandaries, a subject of debate since at least the days of Plato and Aristotle, who argued in favour of the latter. Oscar Wilde, on the other hand, posited that "life imitates art far more than art imitates life."
Now, in 2021, we have a third hypothesis: what if life imitates not art—but artists?
Increasingly, that seems to be the shape that mimesis takes… at least when it comes to style. Scroll through Instagram or Twitter and you'll see that artists—be they painters, photographers or opera singers—have replaced athletes and actors as those to whom we look for sartorial inspiration. Their eclectic, often colorful—but not always—style is resonating with people more so than ever before.
There's always been something akin to a special relationship between fashion and art, perhaps because of the inclination towards aesthetics that underpins both. Artists have filled myriad roles in the menswear space over the years—as collaborators, muses, models and even designers.
The late New York-based painter Jean-Michel Basquiat famously walked in a Comme des Garçons Spring/Summer 1987 runway show; three decades later, the label introduced a posthumous collaboration. The contemporary artists Takashi Murakami—an eclectic dresser if ever there was one—is known for his colourful paintings, but he's also an accomplished pattern-maker and the co-found of an LVMH Grand Prize-winning Japanese label. And that's to say nothing of the longstanding, but increasingly common, practice of photographers and painters lending their motifs to garments—from Stephen Sprouse and Sterling Ruby to Peter Doig and Nan Goldin.
The current fascination, however, extends beyond that: it's no longer just brands seeking to tap into the style of artists' work—it's individuals who want to tap into artists' sense of style. That sense of style tends to be influenced by aesthetics, yes, but also by a certain utilitarianism and self-confidence.
And that is what breeds truly great style.
Pablo Picasso (left) signs autographs in the south of France dressed in his finest holidaywear; while David Hockney poses in his studio in his more traditional (yet still eclectic) tailored look. Photos via Getty Images)
What's interesting is that from Picasso and Pavarotti to Bill Cunningham and David , there's no overarching look.
When Picasso summered in the south of France, he'd often walk around without a shirt, or keep his swim trunks on in the evenings. In his studio, he'd wear camp collar shirts or lush polos, with shorts and simple footwear. He dressed as one is wont to on vacation. Comfort and simplicity were of the utmost importance, but he was also fond of stripes and vibrant checks, which created a kind of simplified maximalism that's not dissimilar to what Luciano Pavarotti, the great Italian operatic tenor wore. Still, Pavarotti's style was different. He was no stranger to bowties and tuxedos, but he's likely best remembered for his flowing silk scarves, colourful shirts, love of hats, and peerless layering—or, in other words, what he wore when we wasn't performing. When he wasn't on stage, he looked relaxed but still carried the permanent class one expects from a star of Pavarotti's stature—whether he was rehearsing, tending to a barbecue or signing autographs by the pool.
David Hockney has always opted for more traditional menswear, but his style is still eclectic and, unlike Pavarotti, reflects his work. The British painter has long been fond of colourful cardigans, punchy neck ties and softer, wide-legged trousers, whether in the studio or a gallery opening, which reflects his vibrant, colour-blocked paintings. The pioneering American street style photographer Bill Cunningham split the difference between Hockney's casual suits and Picasso's casual wear, opting for a blue work jacket, with pockets that were perfect for carrying extra lens. Eventually the jacket came to be synonymous with the legendary photographer.
So how, exactly is it possible to group these artists together, stylistically, when they have such disparate ways of dressing? And why are we suddenly as interested in their clothes as we are in their work?
If the way artists dress is a Venn diagram, then there are circles representing everything from workwear and formalwear to preppy menswear and athleisure. The overlapping area in the centre—artistcore, if you will—is defined not by a shared aesthetic, but by a shared philosophy that puts authenticity and individuality at the fore. There's something casual and relaxed about the way artists dress, even when they're wearing a blazer and tie, like Hockney, because they're comfortable and effortlessly confident.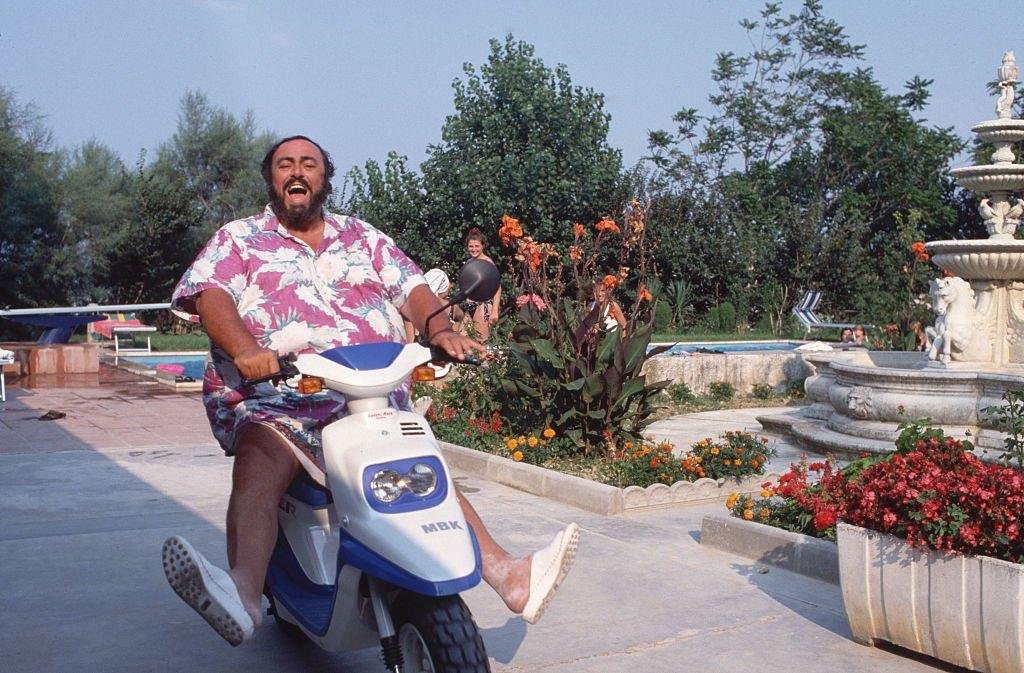 Luciano Pavarotti rides a motorscooter at his villa in Pesaro. Photo by Vittoriano Rastelli via Getty Images.
Artistcore isn't necessarily a look, it's an ethos.
We're not looking to these maestros because we like their silk scarves or their striped shirts or their colourful knits: we're looking to them because they're sterling examples that the best way to be well-dressed is to be authentic.
"There's something casual and relaxed about the way artists dress, even when they're wearing a blazer and tie, like Hockney, because they're comfortable and effortlessly confident."
Artistcore is authenticity incarnate. It's flying in the face of what's expected—wearing bright colors when people expect neutrals, or a suit when casual wear might be called for, or the inverse—because you're dressing for yourself. If you embrace the way you want to dress then eventually, it becomes your calling card, like Pavarotti's silk scarves, Hockney's pastels or Cunningham's blue jacket.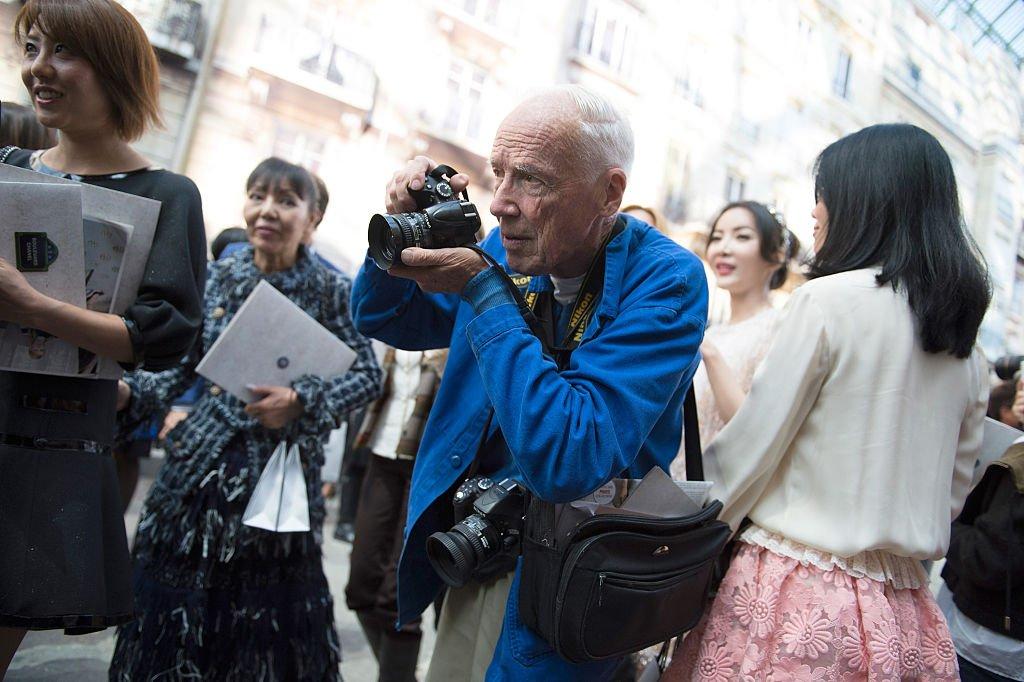 Photographer Bill Cunningham in his signature blue overshirt at Paris Fashion Week in 2014. Photo by Kristy Sparow via Getty Images.
Like almost everything else in 2021, our newfound interest in the way artists dress is function of our pandemic reality. There's been no better time to wear the clothes that we want to wear and to take the time to experiment with combinations or styles that we wouldn't've otherwise. We're finally dressing for ourselves and nobody else, which means that we're able to acclimatize ourselves with the way we want to dress.
Joie de vivre is usually associated with art, but perhaps it's the artists we should've been looking to all along. Consider Pavarotti's wide grin, Picasso's content smirk or Hockney's happy eyes. Artists, familiar with being their own critics, understood that if you dress for yourself, you won't just be happy, you'll be best dressed person in the room. Because authenticity is always apparent.
Marc Richardson is a fashion writer and photographer based in Montreal. His work has appeared on Fashionista, Grailed and Garage Magazine. Follow him on Twitter.
Featured Stories
Stay confident with stories and advice on looking good and living well.
Read More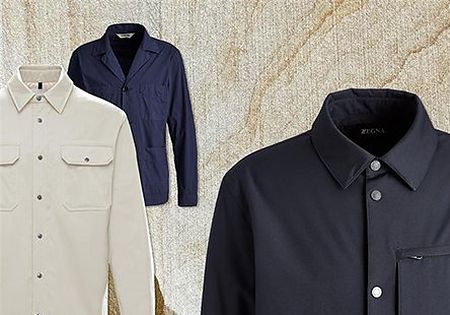 Article
Don't Underestimate the Overshirt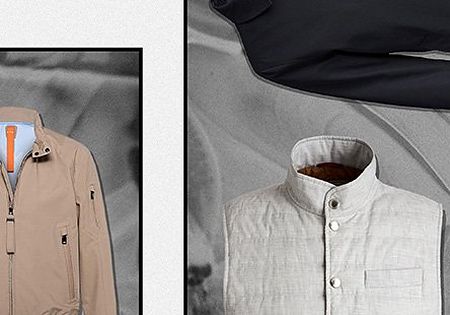 Article
The Lightweight Outerwear You Need For Spring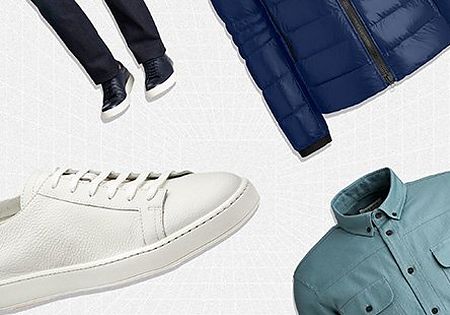 Article
Harry's Edit: 5 Sure-Fire Styles You Need for Spring