The Style of Succession
Money, power and baseball caps
By: Jeremy Freed
Date: 2021-11-25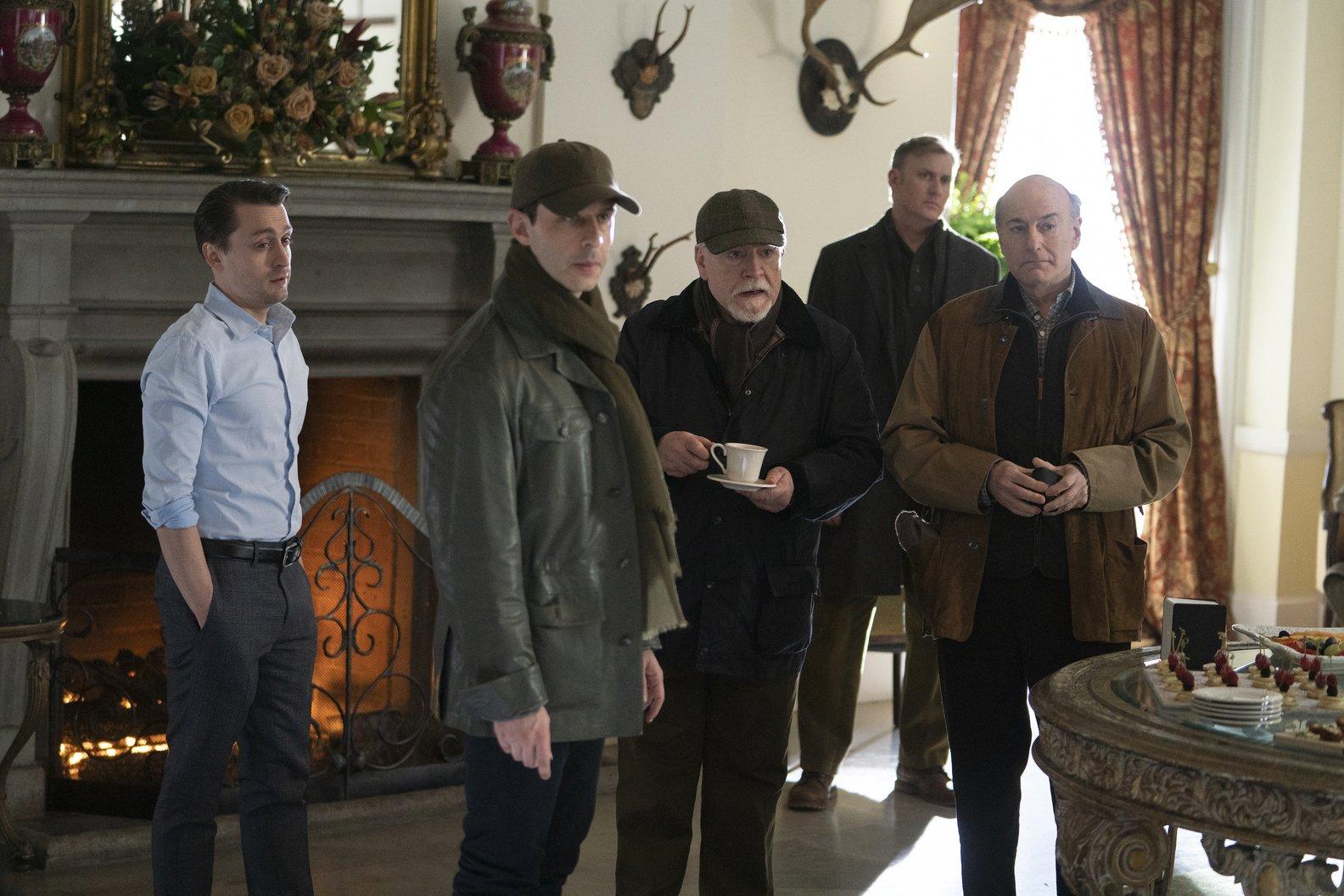 Photograph by Peter Kramer/HBO
Prestige TV has always been fertile ground for style inspo, whether it's the tailored tweeds of Peaky Blinders or the gloriously colourful 1970s wardrobes of Little Drummer Girl. HBO's Succession, however, offers a window into a different kind of style altogether: that of the American ruling class. Now in its third season, Succession centres on fictional American media mogul Logan Roy and his children as they fight for control of a dominion spanning cable news, theme parks, movie studios and cruise ships. In addition to artful performances, razor-sharp writing and enough savage barbs to bring down a rhino, the show's costume design offers insights into its characters' psyches as they do battle for control of the Waystar Royco empire. It's simultaneously a master class in dysfunctional family dynamics and a primer in (mostly) understated power dressing. In other words, it's one of the most worthwhile TV binges in ages. Light spoilers ahead.
Logan Roy
The patriarch of the Roy family has plenty of bespoke tailoring in his closet, but it's his more casual fits that establish him as one of the show's most stylish characters. With a penchant for shawl-collared cardigans, knotted cashmere scarves and black baseball caps (surely all Loro Piana). When hunting wild boar or attempting to woo investors on their private islands Logan seems to prefer a traditional Barbour jacket. Logan Roy is too powerful and too busy to truly dress up every day. Comfort is his priority. Yet he has mastered the art of dressing casually without sacrificing an ounce of gravitas. His steely glare doesn't hurt, either, of course.
Photograph by Craig Blankenhorn

Photograph by Macall B. Polay/ Courtesy HBO
Kendall Roy
As the fresh, young, energetic face of the next generation of Waystar Royco leadership (or so he hopes), Kendall Roy's look is a hybrid of boardroom classics and high-end streetwear. Having ditched his infamous Lanvin sneakers following an embarrassing incident in season 1, Kendall seems to have mostly learned his lesson this season, sticking to dark, tailored suits and white shirts with small point collars (usually worn sans tie). Kendall's best fit of the season so far may be the TOM FORD corduroy trucker jacket he wore for his ill-fated lunch in episode four. His biggest misstep this season? Wearing a baseball cap with a suit.
Photographs by Macall B. Polay/HBO
Cousin Greg
An outsider to the Roys' world of power and money, Greg has slowly wormed his way into Waystar Royco's corridors of power, and proved himself a surprisingly shrewd tactician. He has come a long way both in business and in style. Whereas in season one he comes into the fold wearing likely the only blue blazer he has – this year Greg is dressing the part, thanks to a wardrobe of dark suits tailored to his 6' 6" frame, with sober black cap-toes in place of his former deck shoes. Greg still has a lot to learn however, as we discover when he buys an outrageously overpriced grey market Rolex (which may or may not actually work).
Photograph by Peter Kramer

Photograph by Macall B. Polay/ HBO
Tom Wambsgans
Ah, poor Tom. He thought he had the golden ticket when he married Shiv Roy, only to be forced to take the fall for Logan's cruise ship misdeeds. Tom's wardrobe is that of a man who is trying very hard to fit in with his more wealthy new family. He can't get away of the more casual more lived-in style of say, Roman, and so he goes a little bit extra with pin stripes and matching ties and pocket squares meant to signal that he belongs.
For someone with a prison sentence hanging over his head, however, Tom still manages to look sharp in his prep-approved wardrobe of conservatively cut suits from Ermeneglido Zegna and Loro Piana, quilted vests from Moncler and the occasional pair of red trousers.
Photograph by Macall B. Polay/HBO

Photograph by Peter Kramer/ Courtesy HBO
Stewy Hosseini
This venture capitalist has his sights set on control of Waystar Royco, but (unlike everyone else on this show) at least he's honest about his intentions. Stewy's style is befitting of a guy with the world at his feet, particularly his penchant for dark turtlenecks under dark suits.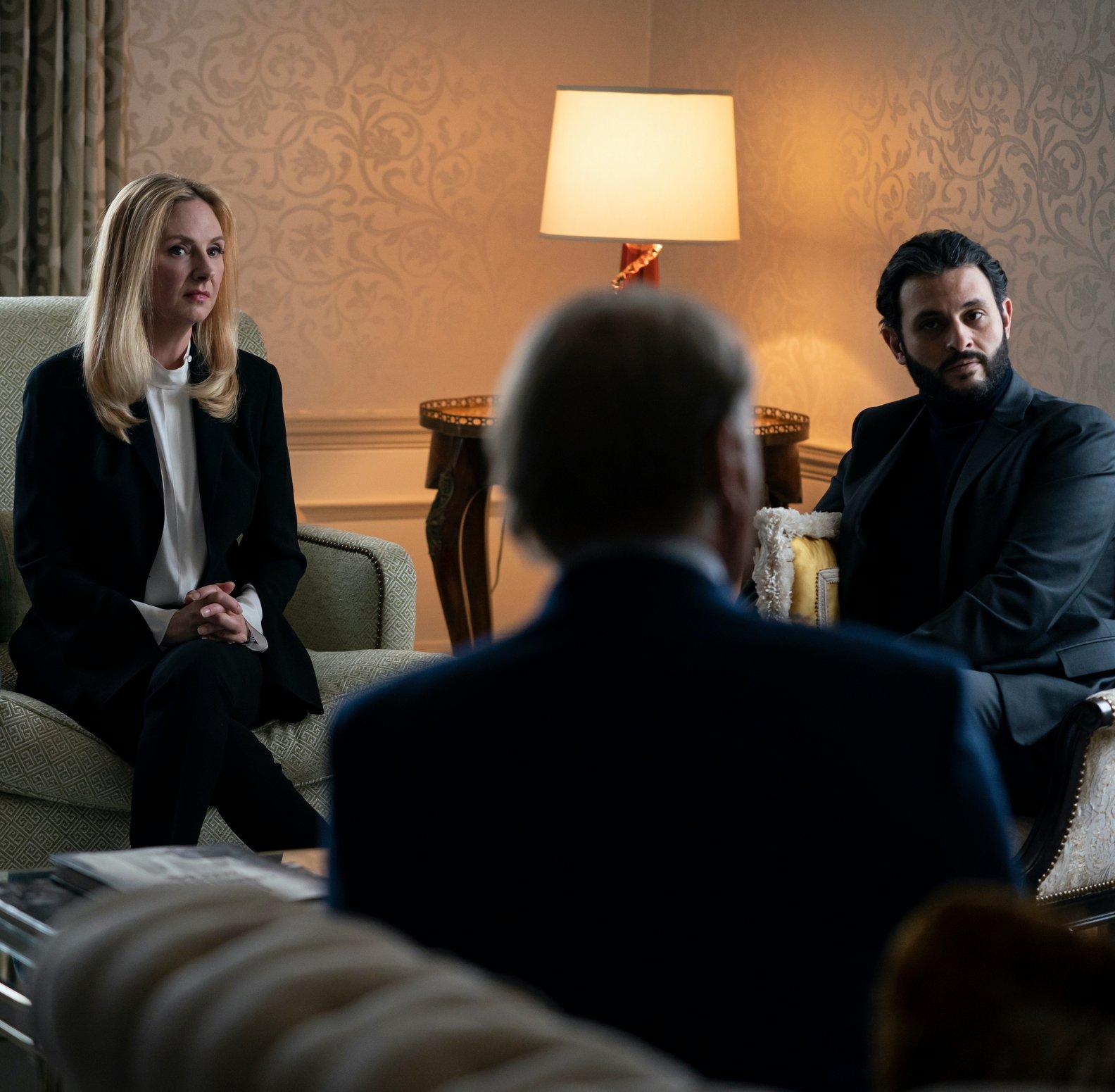 Photograph by Macall B. Polay/HBO
Josh Aaronson
Introduced this season and played by the always-stylish Adrien Brody, Josh Aaronson is a billionaire stakeholder in Waystar Royco who is playing both sides to recoup the $350 million loss he incurred when the company's stock tanked. While he lives in a beautiful beach house on a private island tastefully outfitted with modern furniture and art, his personal style leaves much to be desired. When Kendall and Logan arrive to discuss the future of their company over an extremely awkward hike through the dunes, Josh greets them in a laundry hamper's worth of layers. In what might be the season's most audacious fit – a sartorial expression of "You need me more than I need you," – Josh takes the meeting in a down vest worn over a hoodie, worn over a cardigan, worn over a button-down, worn over a long-sleeved tee (deep breath) plus a beanie and a scarf for good measure. Josh Aaronson may turn out to be an extremely savvy businessman, but where layering is concerned he clearly needs help.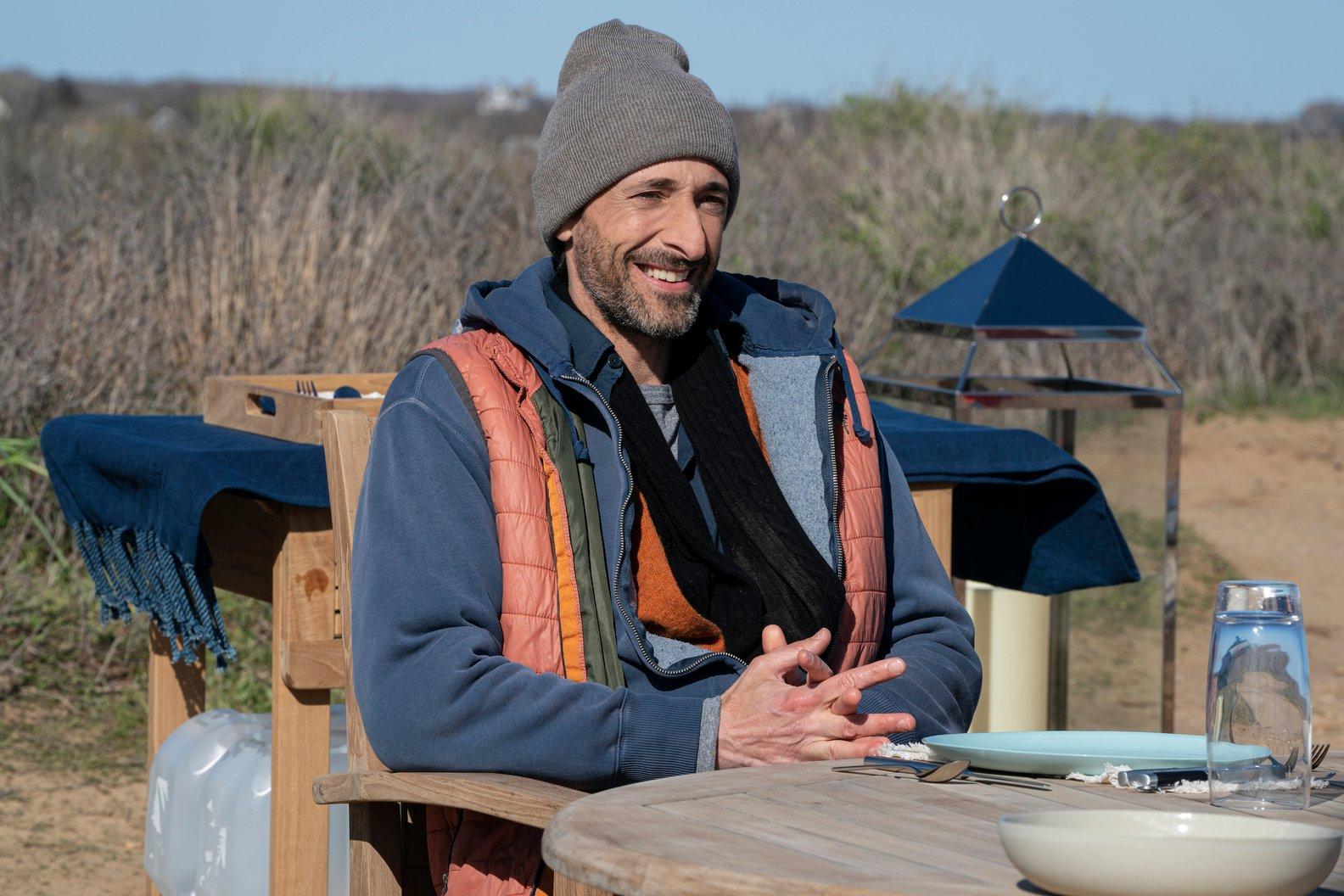 Photograph by Macall B. Polay/HBO