How to Wear Loafers No Matter the Season
Seasonal Style Advice for the Active and Aspiring Loafer Enthusiast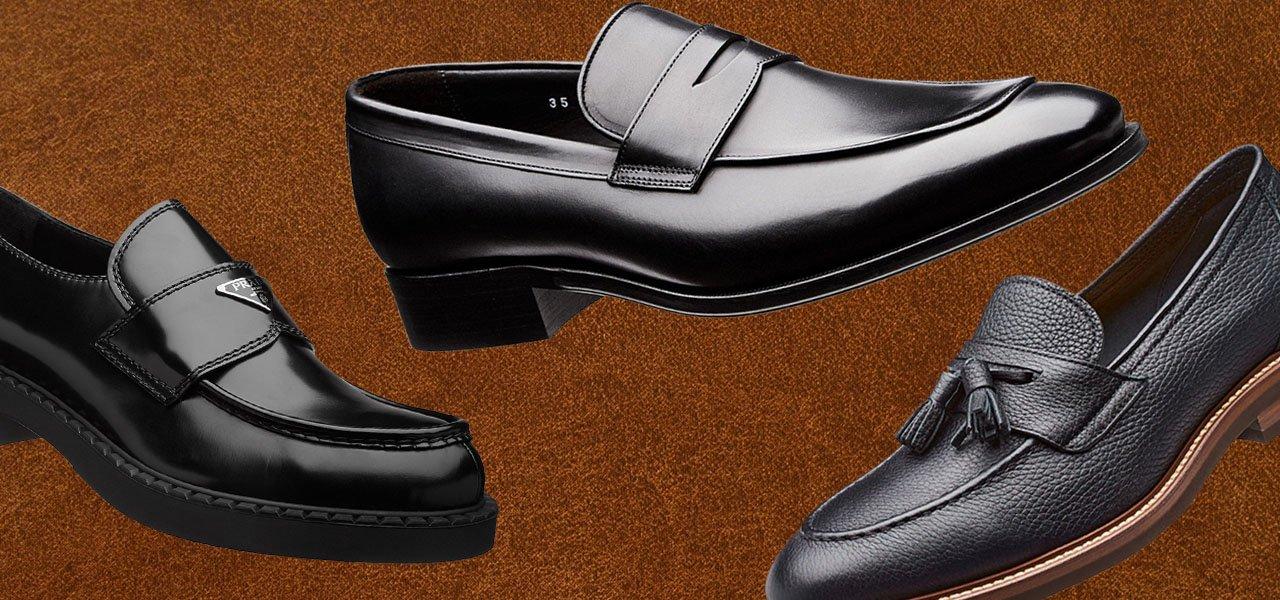 While we essentially live in our loafers throughout the summer months, sequestering use of this wonderfully versatile style of shoe to just one, often too short period of the year is to deny oneself from fully capitalizing on the perennial potential for enjoyment the loafer has to offer.
While your loafers collection may see plenty of sunlight, we still find they're tragically under-utilized during off-peak seasons – an issue we're keen to help resolve for the good of the greater loafer-loving community.
For seasoned advice and guidance on how to make the most of your loafers during all months of the year, read below for our tips on how to wear loafers no matter the season.
Wearing Loafers in Spring
It would be a massive understatement to say that Canadian springs tend to be quite variable. No matter which part of the country you're in, there's never really any telling how long winter wants to stick around for or how eager summer is to arrive. Factor in the stresses of False Springs, Groundhog Day, and other potentially disheartening weather-related phenomenons and it's easy to understand why spring can be such a challenging season to dress for.
However, versatility is one of a loafers' strong suits, which means navigating through a variety of different forecasts in one day is entirely possible when wearing them. The key here is to gravitate towards styles with chunkier, more robust outsoles.
Reach for loafers with a solid commando or rubber grip sole that will not only offer your feet more protection from rain and precipitation but will keep your clean leather uppers raised off the wet ground, too. Plus, if the day alternates between warm and cold, a trusty pair of wool dress socks can be substituted in or taken off as and when desired.
Wearing Loafers in Summer
We get it, loafers and summer go hand-in-hand (er, foot-in-shoe?) like peanut butter and jam – there isn't too much we need to say here about wearing yours during this part of the year. However, we do frequently observe many men continuing to run into the same conundrums when attempting to wear this god-sent style of shoe in the summertime.
One is a failure to opt for an unlined loafer. Shoes, especially dress shoes, are often constructed with a thin layer of lining that exists between the outer material of the shoe's upper and the wearer's foot. In the cooler months, this acts as protection against the elements but in the warmer months, it can actually work to further insulate your feet.
A few prime examples of great, typically unlined summer loafers are the Tod's Gommino Loafers – also known as driving moccasins – or the Santoni Suede Loafers, both of which are constructed from a super-lightweight leather upper (suede or otherwise), have soft rubber soles, and are unlined. This variation of the men's loafer feels more like wearing slippers rather than loafers.
Wearing Loafers in Fall
A leather loafer is about as quintessential an item as a devout follower of Ivy or 'Trad' style can wear in the fall – just think back to those old photos of college and university campuses filling up with loafer-clad students at the start of the new semester in September.
When worn with white athletic socks, beige cotton chinos, and an Oxford cloth button-up shirt, a pair of leather loafers can strike profoundly familiar feelings of fall, symbolizing the start to the new season to a degree almost impossible for other outfits or articles of clothing to replicate.
The only caveat here is that your summer weight loafers won't be suited to the cooler temps and bouts of undesirable weather come the autumn. You'll need a sturdier pair to see you through the fall, which means a more solid stacked leather or rubber sole and a thicker upper (including the lining this time).
Whether or not you choose to wear visible socks depends on your tolerance of lower temperatures, but either way some low-profile loafers worn with jeans, chinos, or dress pants always results in a great fall look.
Wearing Loafers in Winter
If you, like us, reside in the land colloquially known as The Great White North, then the proposition of wearing loafers outside in mid-winter is equally as laughable as it is unnerving. No matter how much of a loafers enthusiast you may be, the slip-on shoe is no match for a few feet of fresh snow.
However, that's not to intimate that there's no place whatsoever for loafers in your winter wardrobe – in fact, we continue to get excellent use out of ours throughout the season. Loafers, in particular, are among the lightest, most pliable styles of dress shoe around, making them the perfect pack-away footwear option for men on the move.
We wouldn't advise you to wear anything other than your warmest winter boots when roaming treacherous city sidewalks, icy alleyways, and snow-coated back roads. However, dragging winter's worst in from the cold with you once indoors never makes for a fashionable entrance.
Whether you're heading into the office, attending an event, or being welcomed into someone's home, keeping a pair of soft leather loafers on easy-access means you can easily transition into indoor-appropriate footwear in an instant. Just stuff a worn-in pair of loafers into your bag or briefcase (or alternatively, keep them in a desk or drawer where you wear them) and change out of your heavy winter boots when necessary.
TAGS:
#Style Advice,
#Style
,
#Footwear
,