Harry Rosen's Game Day Look For CF Montréal
With HAROLD as their Official Tailor, CF Montréal Set to Be the Most Stylish Squad in MLS.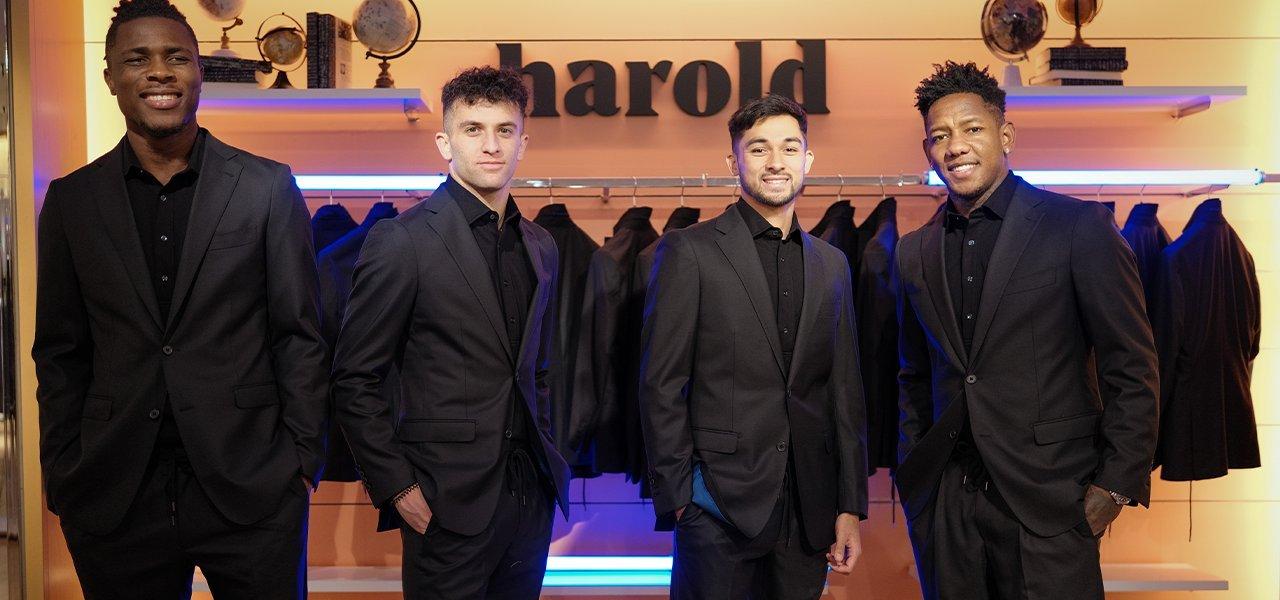 Starting this season, we have partnered with CF Montréal to make HAROLD the MLS club's Official Tailor. Players, coaches, and technical staff will sport full HAROLD looks to the stadium on match days, with each suit personalized to its wearer with details that exude the club's DNA.
"We loved the idea of these athletes dressed uniformly in a dark, sartorial way that's slick and fashionable," says Adam Percival, our National Made-to-Measure Leader.
Let's dive into the details of just how we kitted out the players for the season to come.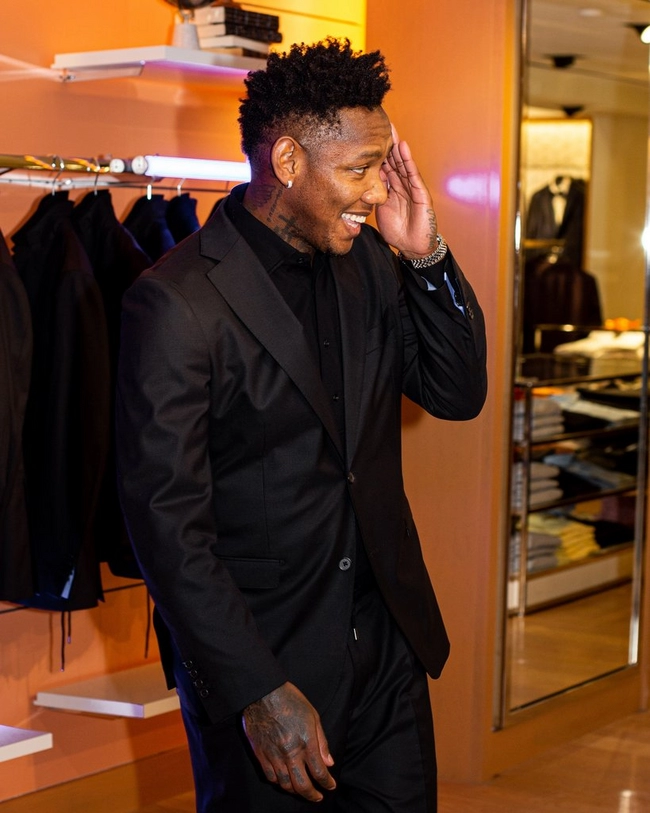 We outfitted the squad with a classic black suit but completely reimagined it with a totally deconstructed style that features no canvasing and no shoulder pads for a light feel that moves with the player wearing it. Whether the team is in Montréal in early spring or playing away in Miami, this jacket has an airy feel and is super soft for the utmost in movement and comfort.
We also put a lot of thought into the details that showcase the DNA of CF Montréal, with linings in the team's vibrant "Impact Blue" on the inside half-lining, as well as on the sleeve ribbons on the functional surgeon's cuffs. We added a "CF Montréal" monogram above that interior pocket and on the other side, next to the lower utility pocket, each player has his initials stitched into the jacket. Additionally, under the collar, we've added a discreet CF Montréal monogram in the team's signature blue.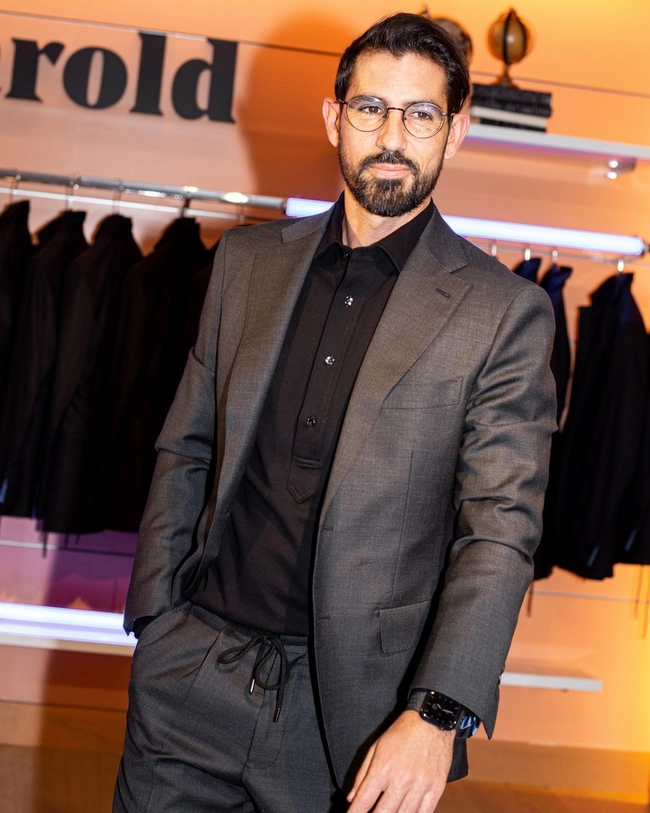 Comfort was top of mind when it came to designing the pants. We added a drawstring waistband for a sporty outlook, as well as a single pleat for a bit of a modern sartorial feel that elevates the look a touch.
We opted for a clean regular hem at the bottom and a somewhat cropped length that will allow the players to bring a wide variety of footwear to their outfits, with team sneakers or even formal lace-ups and loafers.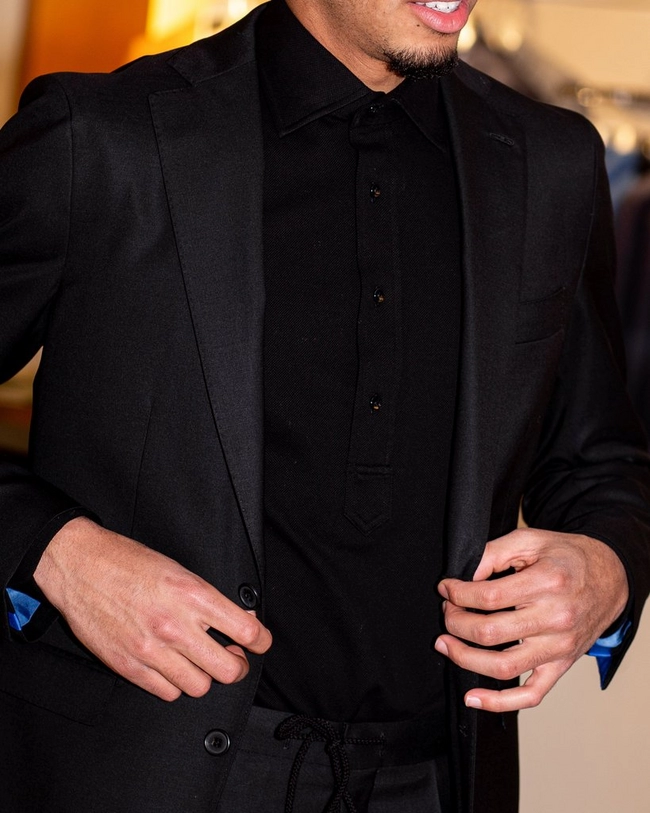 Finally, the custom shirt is made from a breathable, open-weave stretch-cotton-pique for the absolute ultimate in comfort and style. The three-button popover design gives the look of a dress shirt but with a slightly more casual bent to it, to be worn with no tie on game days. The black design offers an intimidating monochromatic tone on game days.
Just like the players and coaching staff of CF Montreal, you can create your very own custom-made HAROLD garment in-store.
Photography by Marc Richarson. Lead photo courtesy CF Montréal.