Trend Report Round-Up: 8 Top Trends from June 2022
Which Trends from Europe's Top Menswear Events Made Our Best-Of List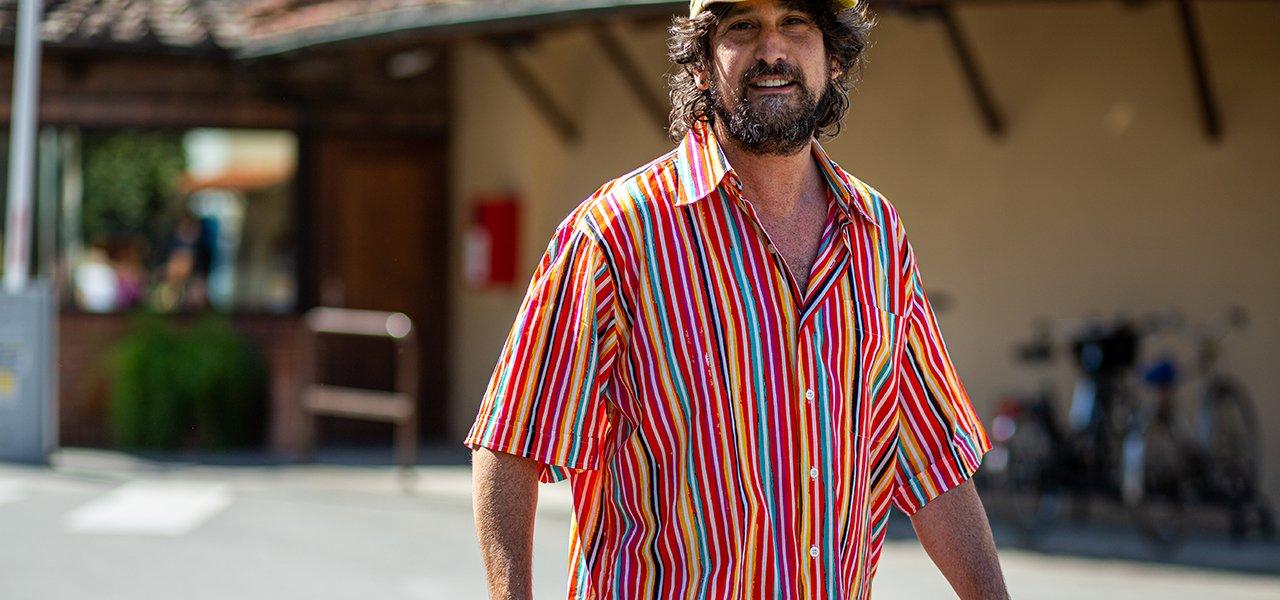 This past June, our friend and self-proclaimed 'professional fit pic taker' Marc Richardson (Instagram: @shooting.people) attended some of Europe's biggest Spring/Summer menswear trade show events.
As you might imagine, we couldn't pass on this opportunity to live vicariously through Marc's camera, catching glimpses of the spectacular street style showcased by various event attendees and guests while he pounded the pavement in cities including London, Milan, Florence, and Paris.
If you've been following us on Instagram (@harryroseninc) then you'll know that we've been busy compiling some of our favourite trends from these shows. Here, we've identified a few choice trends we think are well worth recapping.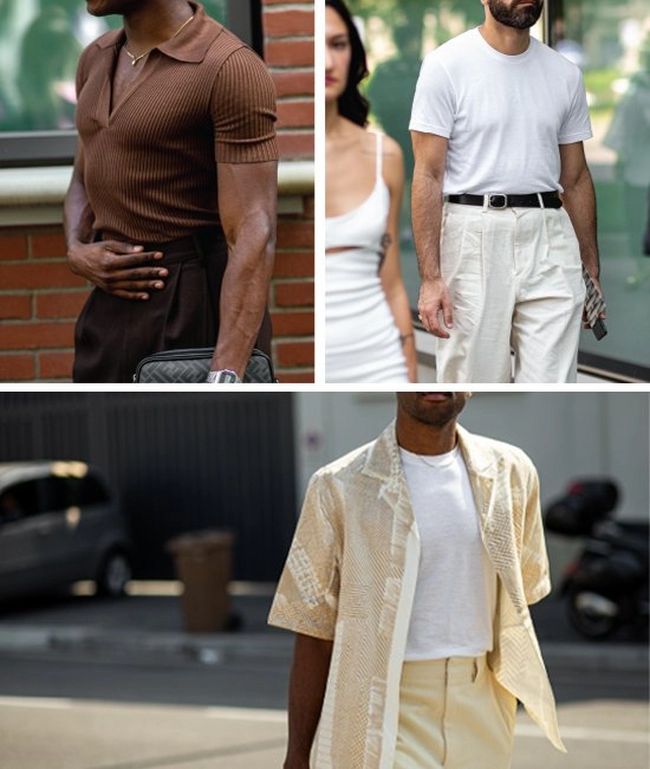 Trend: High-Waisted Trousers
Spotted: Milan Fashion Week Mens
These days, trousers' rises are, well, on the rise – quite literally. Whether their pants were casual or more formally styled, the men in Milano were strolling the sidewalks wearing high-waisted trousers that both (visually) elongated leg lines and turned the heads of onlookers.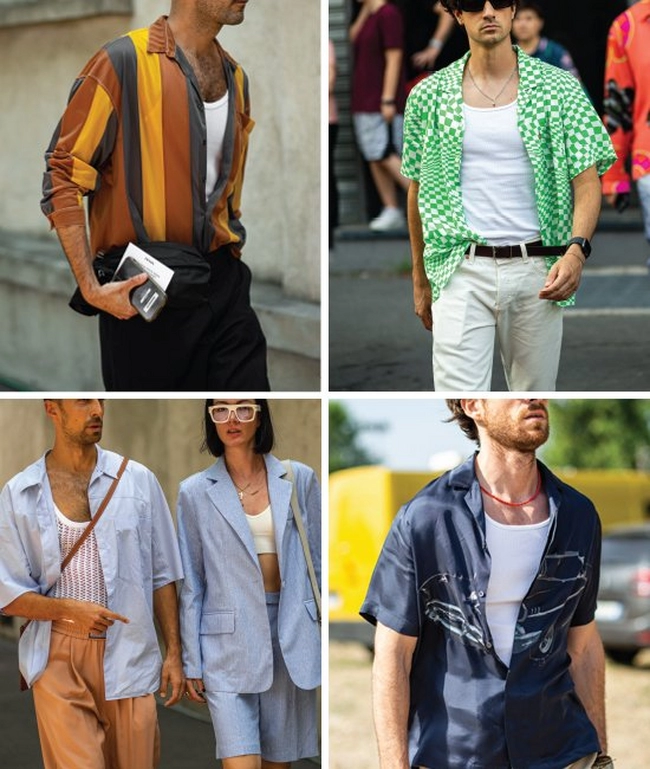 Trend: Plain White Tanks
Spotted: Milan Fashion Week Mens
White tank tops (aka undershirts) have received somewhat of an unsavoury wrap in recent years – undeservedly so, evidently. The Milanese executed the plain white tank look with aplomb, showing us why a simple undershirt makes for the perfect summer-weight layering piece when pinned underneath essentially any style of casual shirt.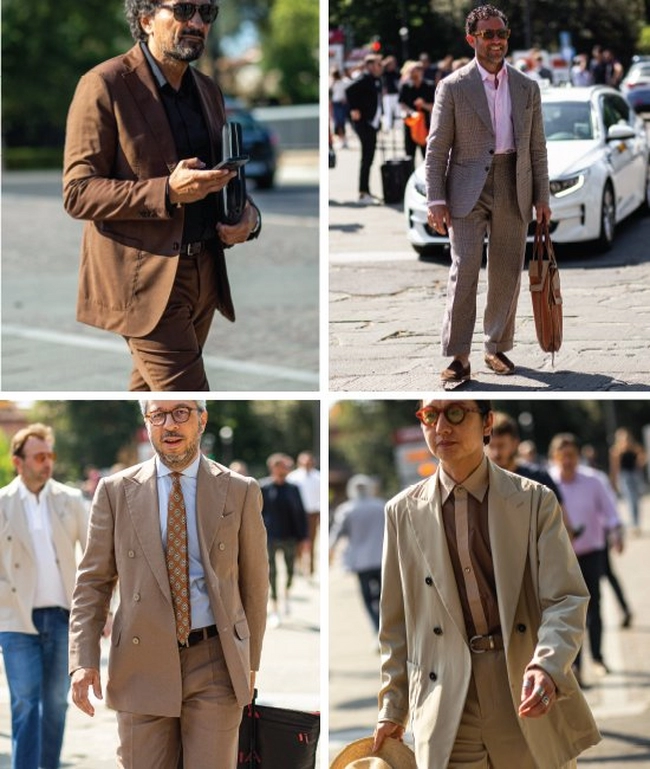 Trend: All Brown in Town
Spotted: Pitti Uomo, Florence
Wearing tailoring to Pitti is about as groundbreaking as florals in spring. However, one interesting feature of this season's suits was the mass predilection toward brown-hued fabrics. Whether it was wools, linens, silks, or Solaros, the cobblestoned streets of Fortezza da Basso provided the perfect canvas to display just how at home brown fabrics look under the summer sun.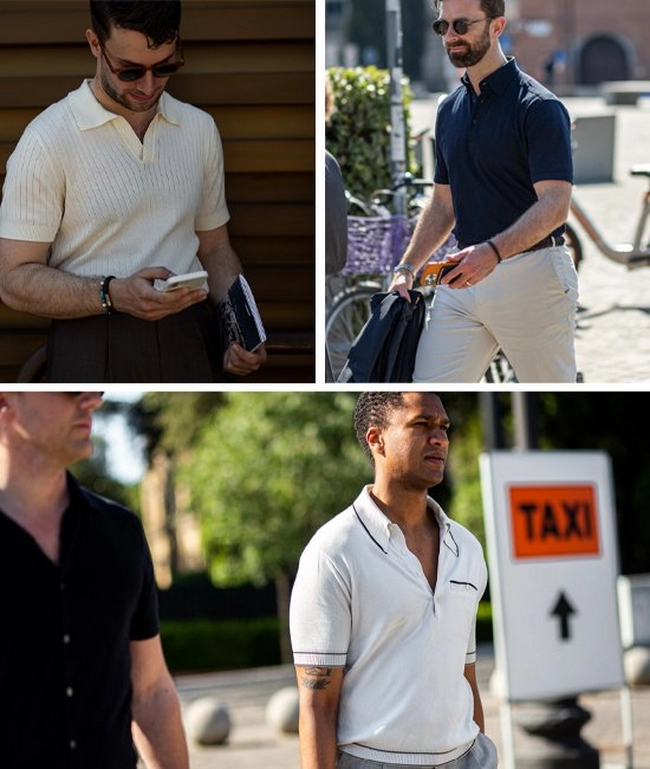 Trend: The Solid Polo
Spotted: Pitti Uomo, Florence
When it comes to dressing in the sweltering summer heat of somewhere like Tuscany, less is more, more often than not – a sentiment that most definitely applies to the polo shirt. A smart, solid-coloured polo still retains a strong sense of sartorial elegance, allowing you to strip away any superfluous layers that make us prone to perspiration.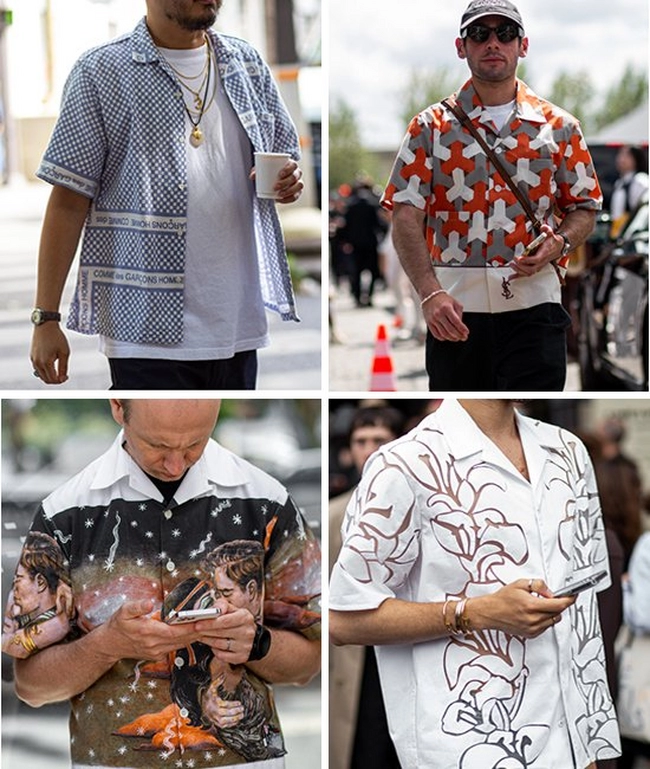 Trend: Cropped Camp Collars
Spotted: Paris Fashion Week Mens
Camp collars have been a ubiquitous feature of men's summer shirts for the past few seasons; this year, however, we're seeing a slightly different take on them – the cropped camp collar. Cut slightly shorter along the hem, camp-collared shirts this summer appear boxier, presenting a more easy-going, relaxed silhouette often enhanced by dropped shoulders and wider sleeves as exhibited here.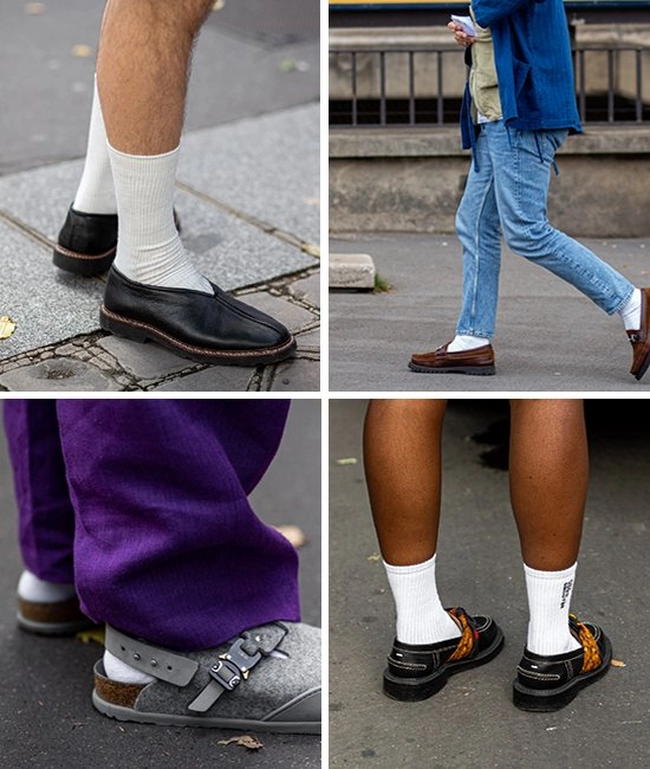 Trend: Crisp White Socks
Spotted: Paris Fashion Week Mens
While white socks may never reach the peak they once knew under the style guidance of one Mr. Michael Jackson, they have been making a steady comeback in recent years. In Paris, we were reminded of how crisp they can look when worn with anything from slides to slippers to, of course, the MJ-approved loafers look as well.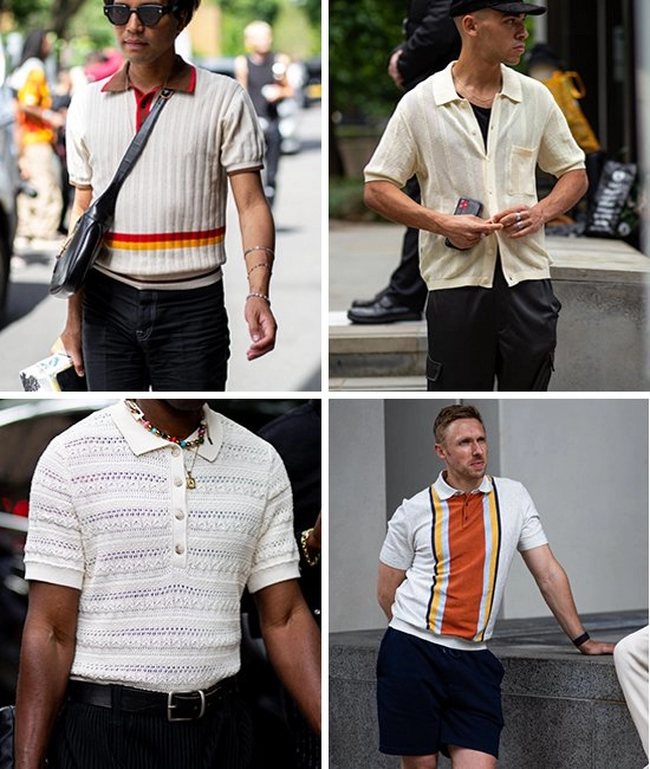 Trend: Vintage-Inspired Knitwear
Spotted: London Fashion Week Mens
Over the past few decades, we've somehow strayed away from the spectacular short sleeve knits men relied on summer after summer back in the 50s, 60s, and 70s. Today, those stunning mid-century-inspired woven polos, T-Shirts, and knits are (deservedly) being embraced once again.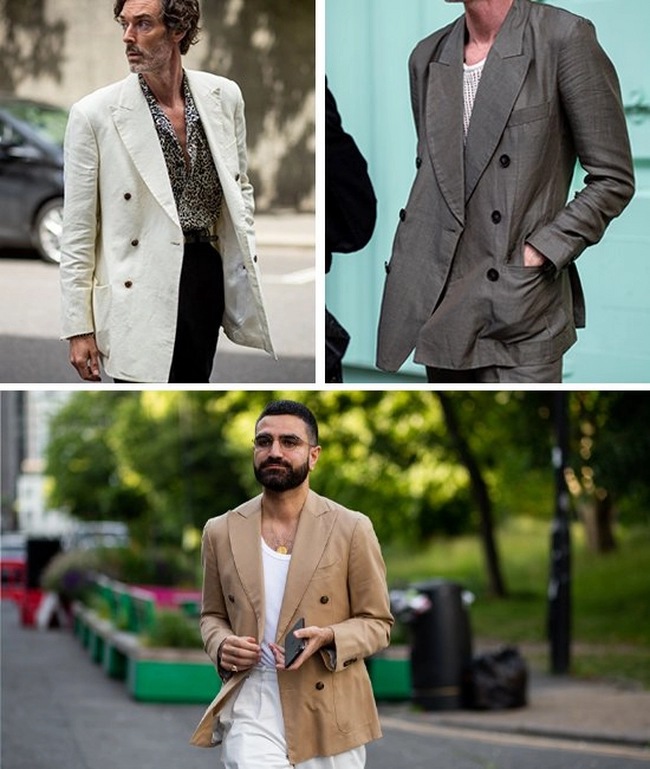 Trend: Unbuttoned DB's
Spotted: London Fashion Week Mens
Traditionally speaking, double-breasted suits and jackets aren't meant to be worn open. That said, trust the prolifically chic gents of London to find a way to stylishly sidestep old rules in favour of new, admittedly more practical methods of sporting DBs during the warmest months of the year. Marc Richardson is a fashion writer and photographer based in Montreal. His work has appeared on Fashionista, Grailed and Garage Magazine.