Best Romantic Comedies For Guys
From Swingers to When Harry Met Sally, here are the best romantic comedies to cozy up to this Valentine's Day.
By: Calum Marsh
Date: 2021-02-10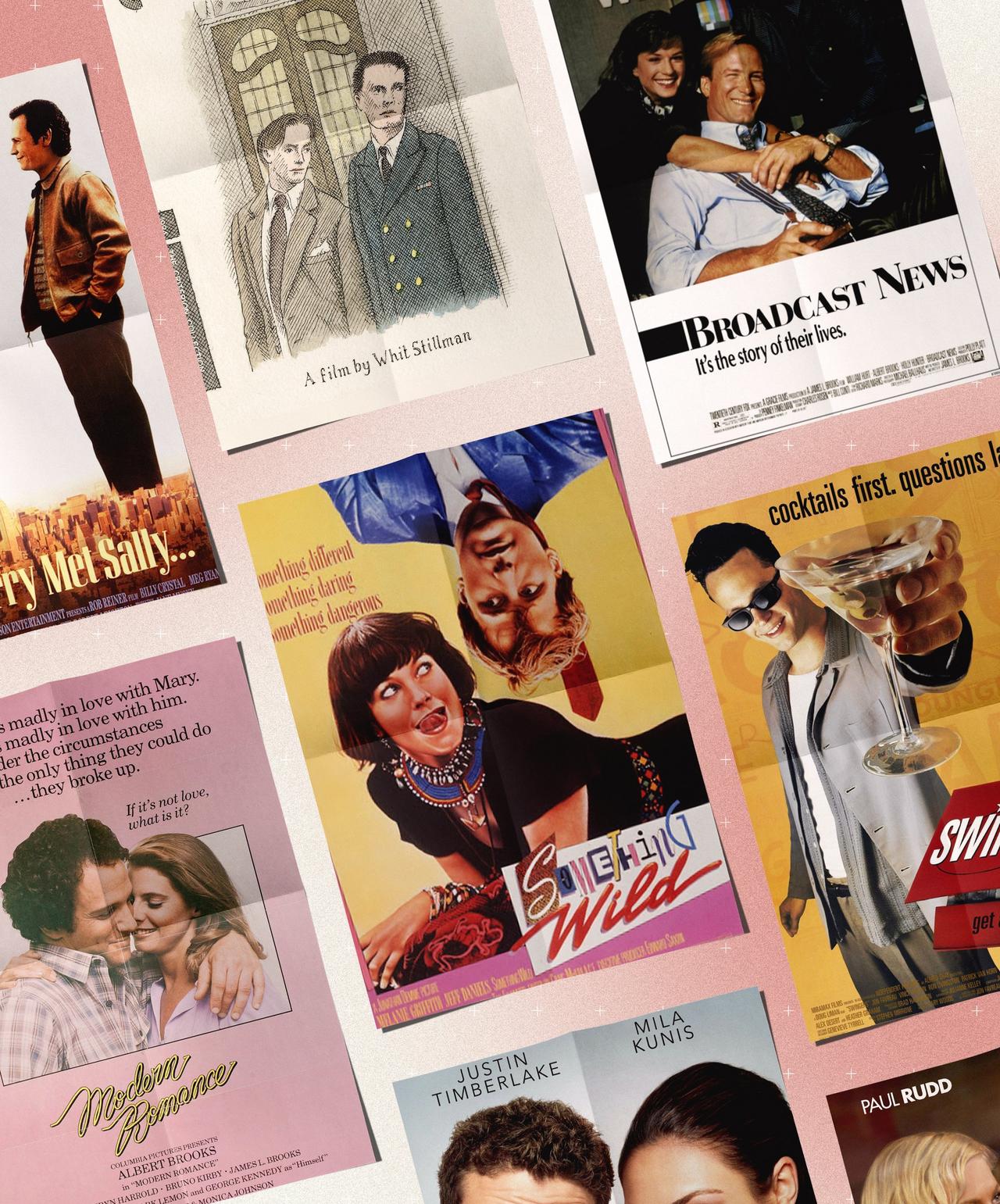 Valentine's Day is fast approaching. Gifts are being purchased; fancy meals are being prepared; love is in the air. And much in the way that holiday movies wind up on TV around the clock in the lead up to Christmas, the first weeks of February are traditionally spent labouring through a marathon binge of every man's least-favourite genre: the romantic comedy. The Netflix algorithms are doubtless already throwing them up on your home page. It's hard to survive the season without watching one (or ten).
But watching romantic comedies doesn't have to be a daunting chore — and in fact a closer look at the genre makes it clear that the rom-com has been fated with a reputation that is seriously unfair. If, like many men, you cringe to imagine watching the latest Katherine Heigl vehicle or suffering through whatever's offered up this month on the Hallmark Channel, consider that you may just be watching the wrong rom-coms. Look in the right places, and suddenly this hated genre doesn't seem quite so bad.
And so, in honour of Valentine's Day, here we present some actually good romantic comedies — the ideal rom-coms for guys who don't think they like them. Try for yourself and see.
Modern Romance
The great Albert Brooks is often described as a more obscure contemporary corollary to fellow Jewish-American intellectual filmmaker Woody Allen, but as his witty, wonderful anti-rom-com Modern Romance shows, his sensibility was always entirely his own. If you've ever gotten back with an ex, this will seem all too painfully relatable.
Barcelona
Director Whit Stillman made a loosely connected trilogy of upper-middle-class comedies of manners in the 1990s, with the urbane Metropolitan and the charming Last Days of Disco on either side. Smack in the middle was the fun, sun-kissed Barcelona, a sly and clever rom-com about a pair of hapless twenty-something Americans looking for love in scenic Spain.
Simpsons producer James L. Brooks helmed this legendarily great romantic comedy about a trio of high-strung TV news reporters navigating one of the silver screen's most affecting love triangles. Emotionally complex, formally brilliant, and of course uproariously funny, it's one of the truly delightful films of its era.
They Came Together
If the conventions of the modern romantic comedy strike you as tiresomely formulaic and predictable, look no further than They Came Together, the outrageous, extremely funny rom-com send-up by Wet Hot American Summer director David Wain. A parody to end all parodies, it's perfect for people who love or hate the genre equally.
A romantic comedy about how unrealistic it is to expect a real-life dose of movie-perfect romance, Friends With Benefits feels practically tailor-made for those of us who hate rom-coms on principle. Of course, there's some real love smuggled in there in the end, but it's good to see a movie that treats the genre with skepticism as it indulges in its cliches.
When Harry Met Sally
Rob Reiner's immortal rom-com When Harry Met Sally, written by the great Nora Ephron, is something like a gateway drug for the genre. In many ways a straightforward classic, it's also surprising, playful, and highly unconventional, turning the usual ideas about meet-cutes and star-crossed lovers upside down as it barrels toward its all-timer of an ending.
Jonathan Demme would go on to be heralded for his string of award-winning dramas in the 1990s, including The Silence of the Lambs and Philadelphia. A decade earlier, however, he made one of the best rom-coms of the 1980s — a dazzling screwball farce starring Jeff Daniels and Melanie Griffith that has an infectious, irrepressible energy all its own.
Swingers
Before he effectively became the most powerful man in Hollywood, Iron Man director and Mandalorian creator Jon Favreau was an up-and-comer making scrappy, rough-around-the-edges indie movies with heart — the best of them being Swingers, his attempt at a decidedly masculine rom-com where poker and palling around with friends is just as important as romantic overtures. It's money, baby.
Calum Marsh is a writer based in Toronto. His work appears in GQ, Complex, and The New York Times.