Ask Harry: December '21
Ian Rosen answers this season's biggest style questions.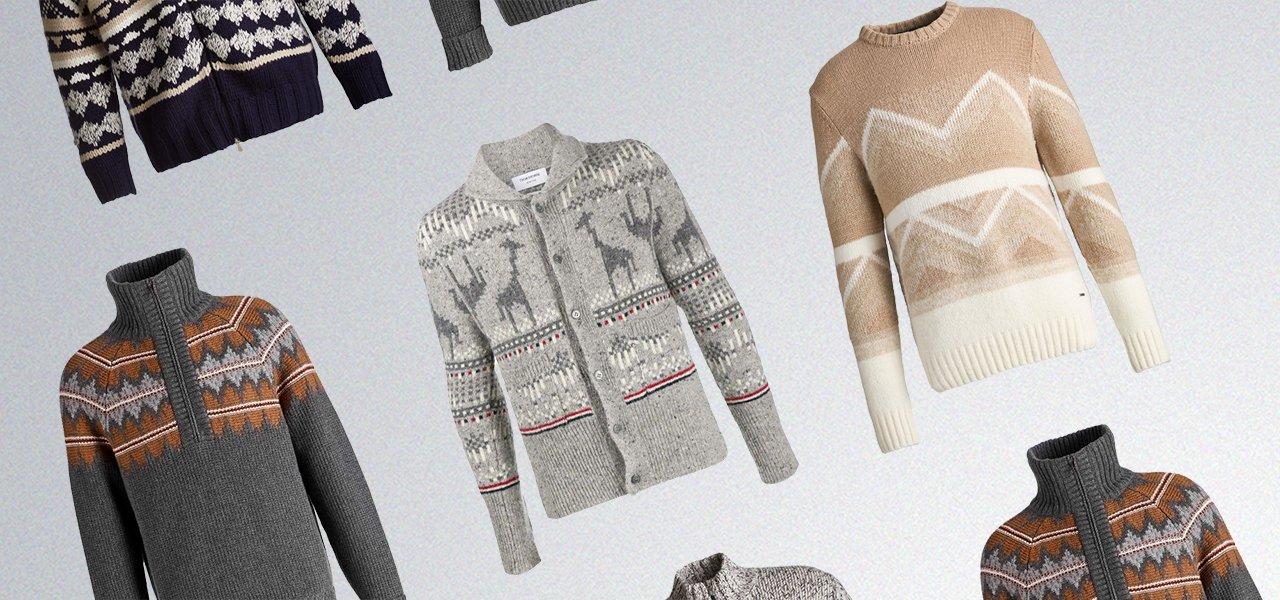 Ian Rosen, our EVP of Digital and Strategy (and Harry's grandson), is at your service, answering your most pressing sartorial questions. Have a question? DM us on Instagram @harryroseninc, and we'll answer it here next time.
What's your take on the "ugly Christmas sweater" trend?
(Aaron; Calgary, AB)
It can be tempting to jump on these trends, but let me propose a "Non-Ugly Sweater". Let everyone else order up a cheap, itchy sweater that will only be won once and get yourself something nice that you'll actually want to wear!" Designers from Polo Ralph Lauren to Thom Browne have eye-catching styles made with fine fabrics. Make a statement but retain your dignity!
Air travel is more gruelling than ever. How can I make it more of a breeze?
(Laurent; Montreal, QC)
Being prepared is the key to making air travel more comfortable. For quick weekends away, I love PKG's Rosedale II Bag. It combines the versatility of a garment bag for my tailored pieces and the convenience of a duffel for everything else – so I never need to worry about what and how I'm packing. A good Dopp kit is also essential. Bellroy's Leather Travel Case looks smart and has all the compartments you need. I like to keep mine fully stocked so I'm ready to go and the drop of a hat.
Is the tie officially dead?
(Julian; Toronto, ON)
While we at Harry Rosen have been detailing the virtues of loosening up your tailored looks with fine knit polos and welters – I believe the tie still has its place. It's an extra detail that says, 'I put in an effort!' Not convinced? The right scarf can provide colour, flair and personality that a tie would provide. Protect yourself from the chill and from looking dull.
Remembering how to dress after all this time at home is a bit of a minefield. If I were to invest in one item of clothing this season, what would you recommend?
(Albert; Vancouver, BC)
An overshirt is, without a double one of my go-tos right now. It's a great alternative to a more formal sport jacket, and it can double as outerwear on warmer days – making it one of the more versatile pieces you can own (especially if you're trying to hit that cost-per-wear sweet pot). Zegna's Cashmere overshirt is soft, elegant and pairs well with more formal trousers, while both Diesel and Polo Ralph Lauren make hearty corduroy styles for more casual settings.