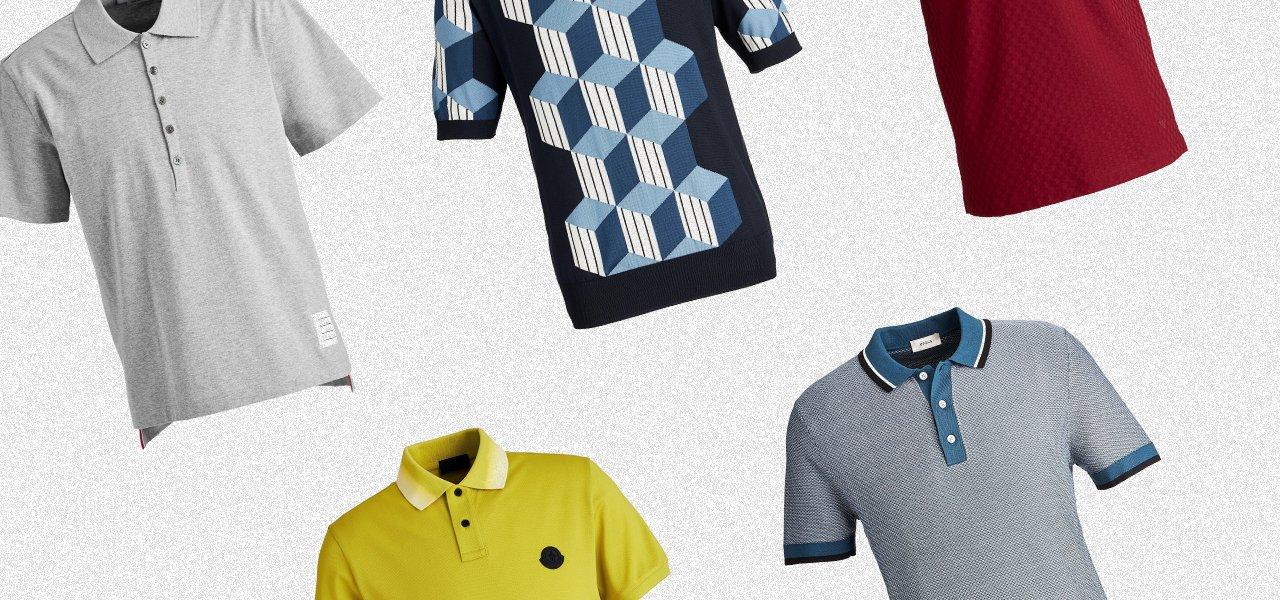 The polo shirt, known for being safe and reliable, is no longer always a simple sartorial choice. Some of our most refined polos for spring come from the world's top luxury designers, and offer unparalleled comfort and elegance, along with exuberant patterns and pops of colour. When René Lacoste introduced the first polo shirt, it was actually a reaction against the established tennis uniform of long-sleeve shirts –– one might say some of these designs are a bold step away from your classic piqué. But in the end, it's all really about one thing: how good it makes you feel. Here are seven of our favourite designer polo shirts.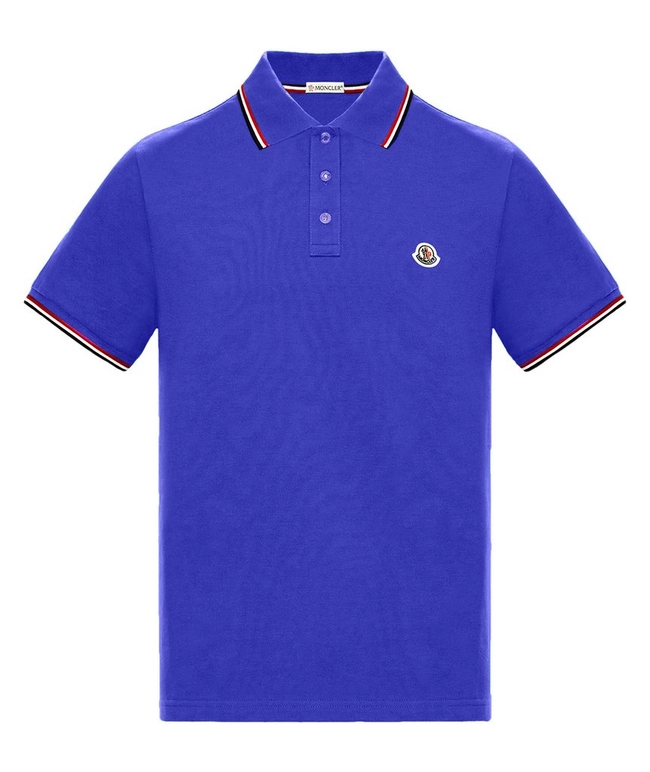 Moncler Cotton Pique Polo
Show that you're a menswear maverick in this stunning polo shirt from Moncler. The rarified blue brings a touch of sartorial elevation while the tri-colour inlay keeps to the brand's signature look. This pure cotton piqué polo shirt combines a sleek silhouette with bright colour to show off any personality.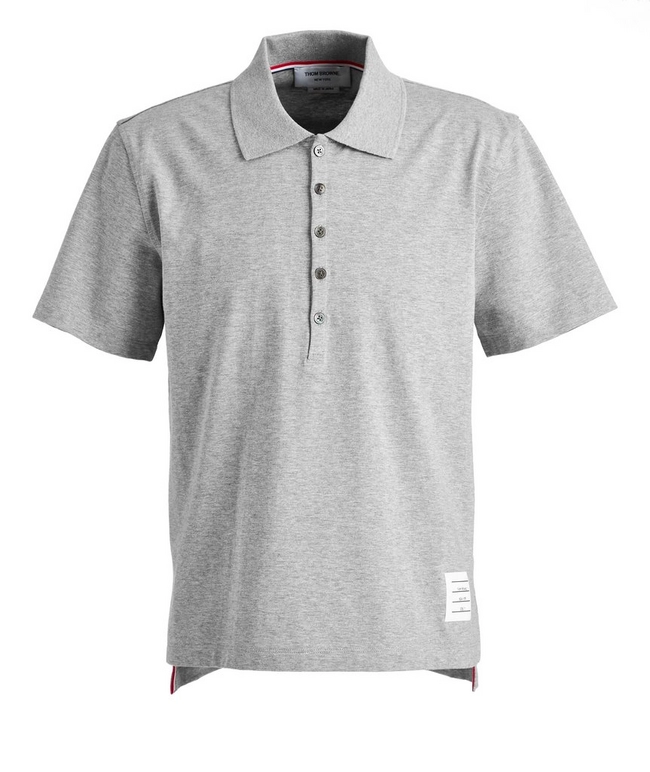 Thom Browne Cotton Jersey Polo
Bold colour isn't your thing? Not to worry. This polo from Thom Browne is a low-key piece in your wardrobe that instantly elevates casualwear. In heather gray, this refined style is sure to complement an array of ensembles without making you fade into the background – especially with some subtly-placed yet still apparent signature Thom Browne branding.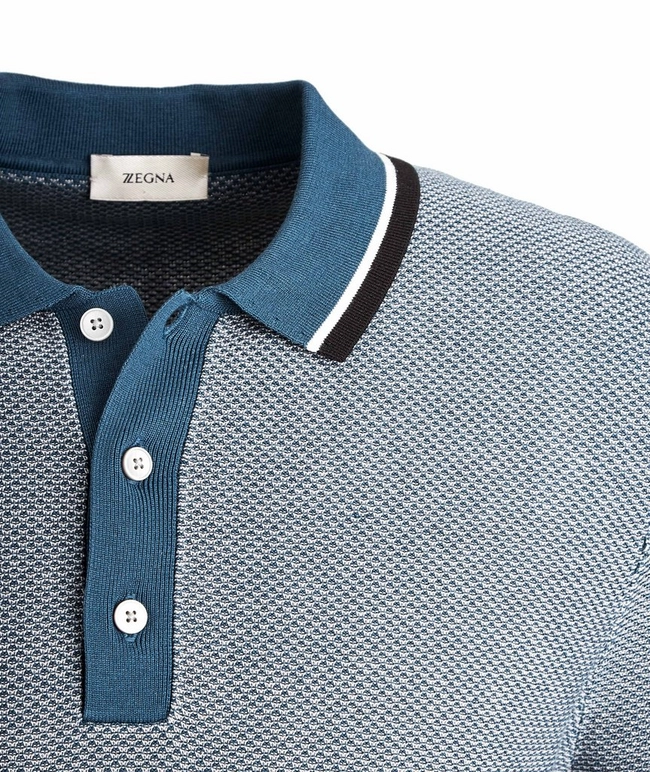 Z Zegna Silk-Cotton Jacquard Polo
Z Zegna's polo features a retro jacquard composition with a diamond patterned texture that is nonchalantly adventurous. The shades of black and grey appear more resolute paired beside the soft azure blue, giving a sophisticated finish. Wear it with jeans or a pair of trousers for a refined summer look.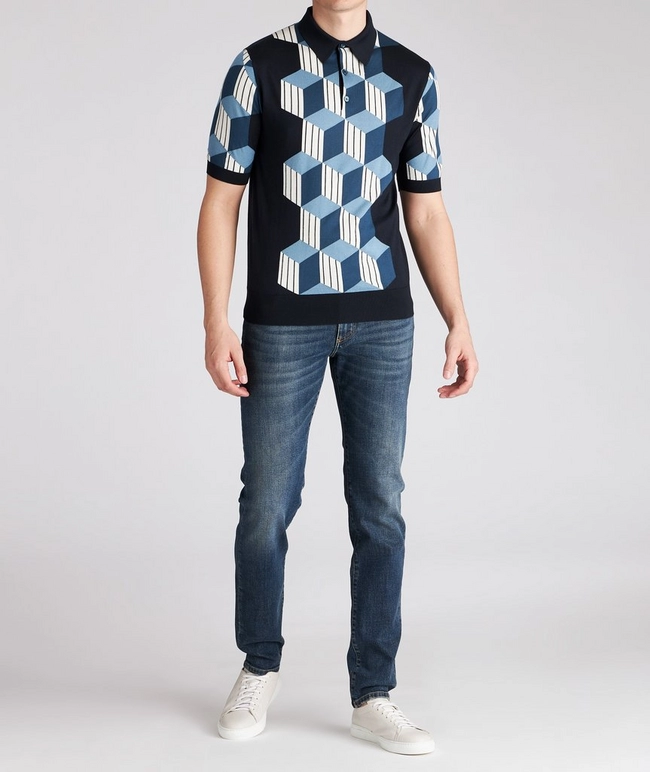 Dolce & Gabbana Gio Ponti Silk Polo
This slim silk polo from Dolce & Gabbana will upgrade your summer wardrobe. It features 1960s designs inspired by ceramic tiles at the Parco dei Principi sea side hotel, designed by famed architect, Gio Ponti. This powerful geometric design will transport you to the Italian coast, perfect for when we can travel again.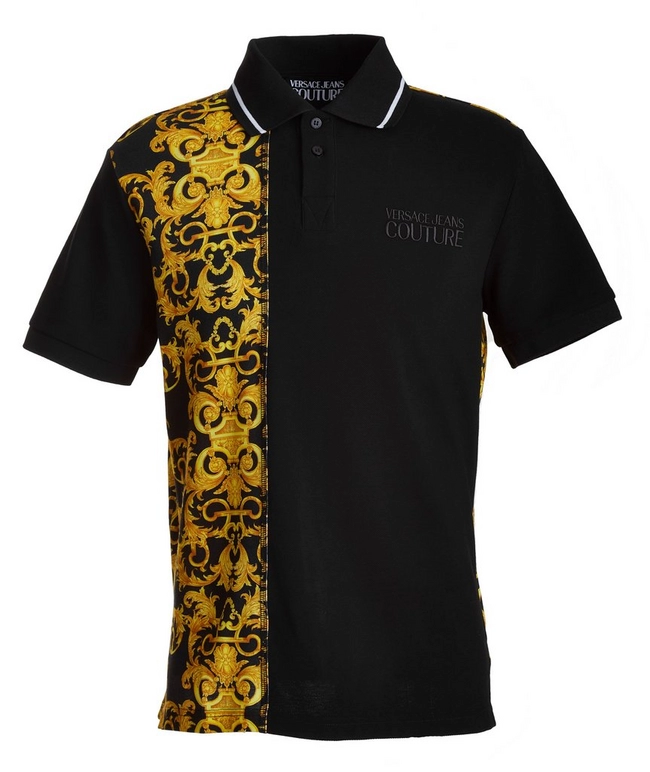 Versace Jeans Couture Baroque Pique Cotton Polo
A polo from Versace Jeans Couture is a top tier choice for making a standout effect. Crafted in Italy from pure cotton, its classic piqué design is boldly updated with the designer's signature baroque print. Layer under a satin bomber jacket for a designer statement.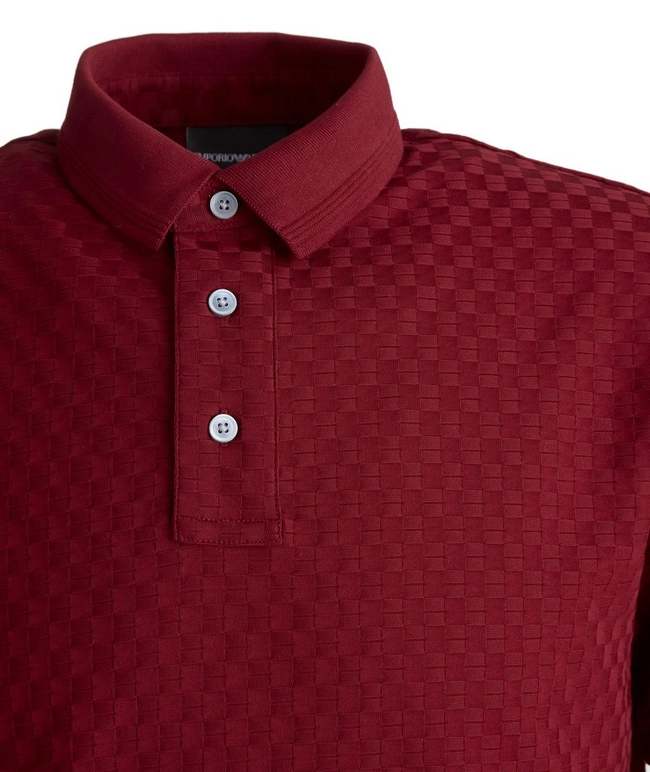 Emporio Armani Jacquard Cotton Polo
If you're new to statement pieces, this short-sleeve polo from Emporio Armani is the perfect first-step. The deep scarlet colour is warm and inviting, yet restrained, to make sure you're the centre of attention for all the right reasons. Pair it with tailored denim and a blazer for a polished look.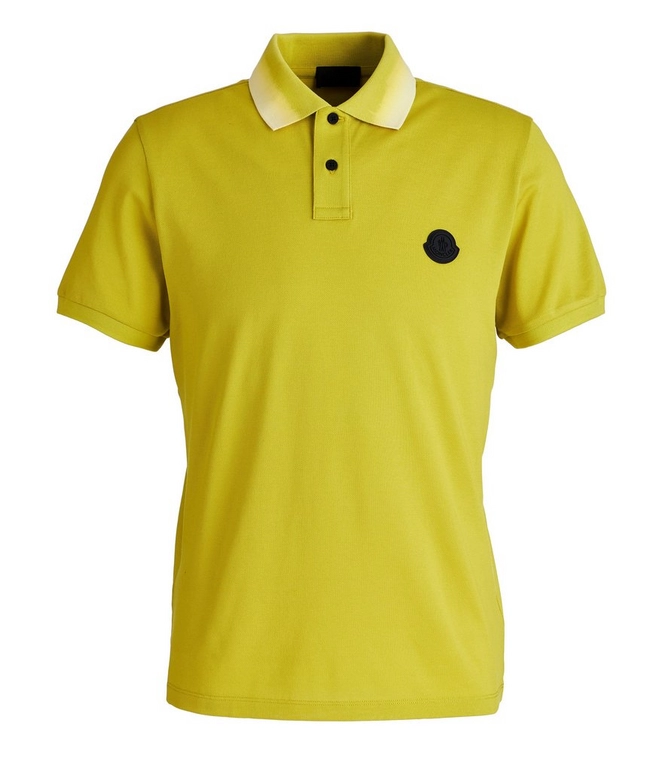 Moncler Ombre Cotton Pique Polo
This pure cotton piqué polo from the athleisure-focused Moncler Matt Black collection combines versatile lines and striking colour. Reminiscent of the sun, this colour is the perfect choice for your summer wardrobe. The bold yellow will emanate a polished form of confidence by itself or paired with a sports jacket.