Your Fall Footwear Checklist
To celebrate autumn's impending arrival, we've selected the six footwear essentials every man needs to hit the ground running this season.
By: HARRY ROSEN EDITORS
Date: 2019-08-26
Just thinking about the coming cool weather will make many people wince. Not us at Harry Rosen. Fall weather is a celebration ⁠— sartorially speaking. After a summer of sweating, we'll gladly welcome approaching cold fronts and the more substantial footwear that comes with them. Stock these six versatile shoes and boots in your closet, and you're ready for anything, work-to-weekend, before the leaves start to fall.
1. A formal lace-up
A black leather Oxford shoe will do it all.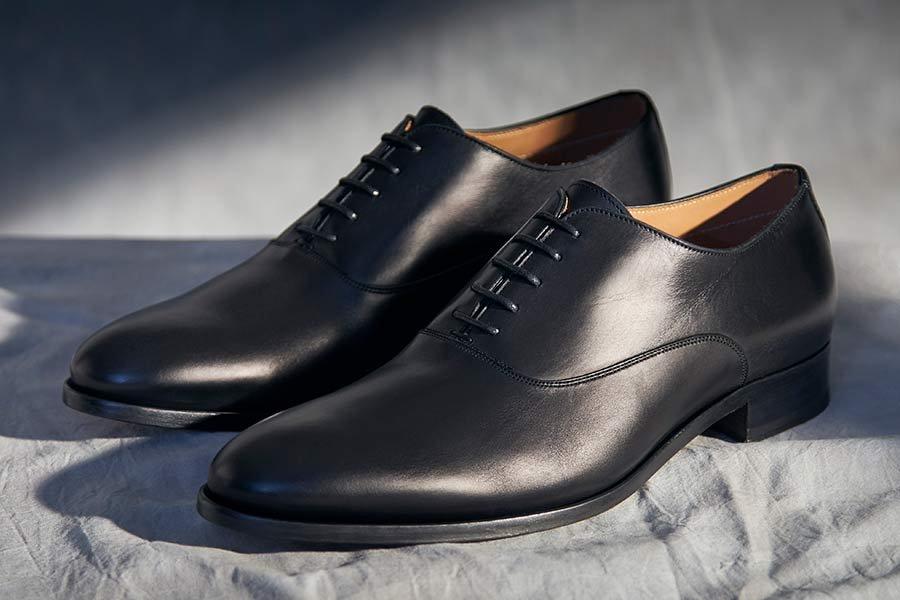 Traditionally, a clean black Oxford is the first shoe to reach for when one needed to maintain a dress code. The continued casualization of the workplace means this might not be your Monday-to-Friday go-to, but for weddings and funerals (and court dates!) a black Oxford lace-up, with its understated understitching, remains a dependable classic. To Boot New York's Italian craftsmanship truly brings their quality soft calfskin leather to the fore.
2. A loafer
The name may be lazy, but loafers are an everyday style workhorse.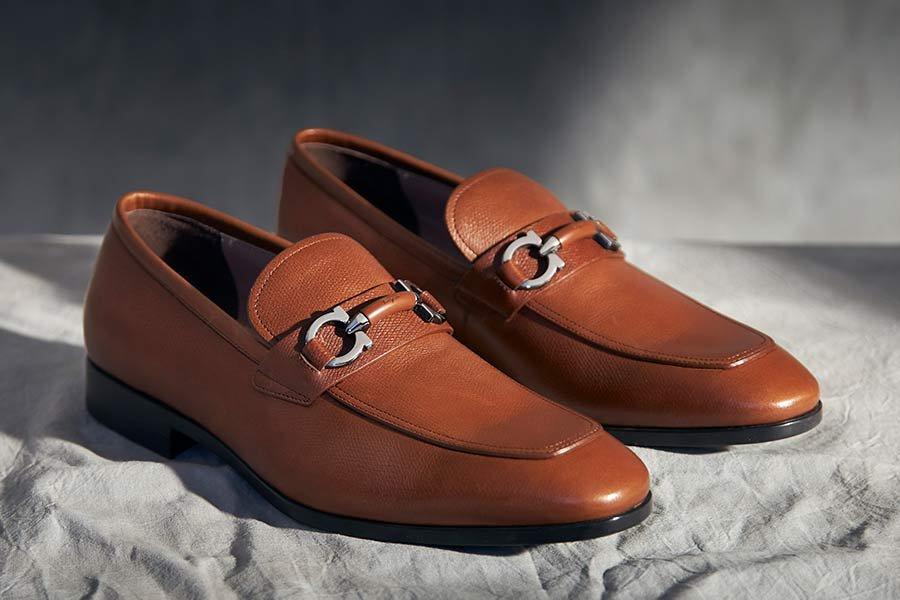 The loafer was seemingly everywhere this summer. And why not? It's comfortable, versatile and easy to wear. That's what summer is all about. But the loafer is no mere trend — the loafer persists.
What began as a utility shoe (worn by mid-19th-century Norwegian fishermen) later became an Ivy League staple due to the shoe's laidback nature. Later still, the style went on to become popular in punk circles for the same reasons. The loafer has found fans across time and place, and there's no end in sight.
So keep yours out for the fall, and if you don't already own a pair, we are particularly fond of this hardware-topped style from Salvatore Ferragamo. Socks recommended.
3. A casual lace-up
Meet the casual cousin to the straight-laced Oxford shoe.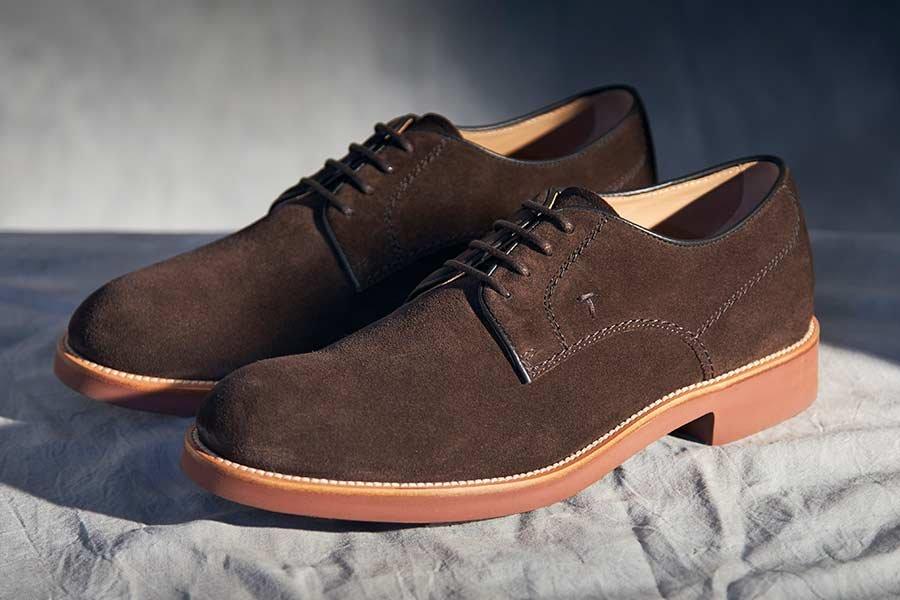 Suede is beautiful, isn't it? It may not be as rugged as standard leather, but as long as you avoid puddles, a fine suede lace-up is a versatile option during the autumn season. Whether strolling around on the weekend or standing in line for your weekday morning coffee, you might catch yourself looking down, admiring the rich patina that's starting to develop.
We especially like suede on a more casual lace-up like a Derby. As opposed to the Oxford, the Derby is known for having its eyelets sewn to the outside of the shoe's upper, which lends the shoe a more relaxed bent.
The above version from Tod's is a brilliant fall option that will enhance any outfit from lighter-weight fall suiting to your favourite pair of jeans.
4. A throwback sneaker
Clean-lined and classic, but with enough pop to keep your weekend style interesting.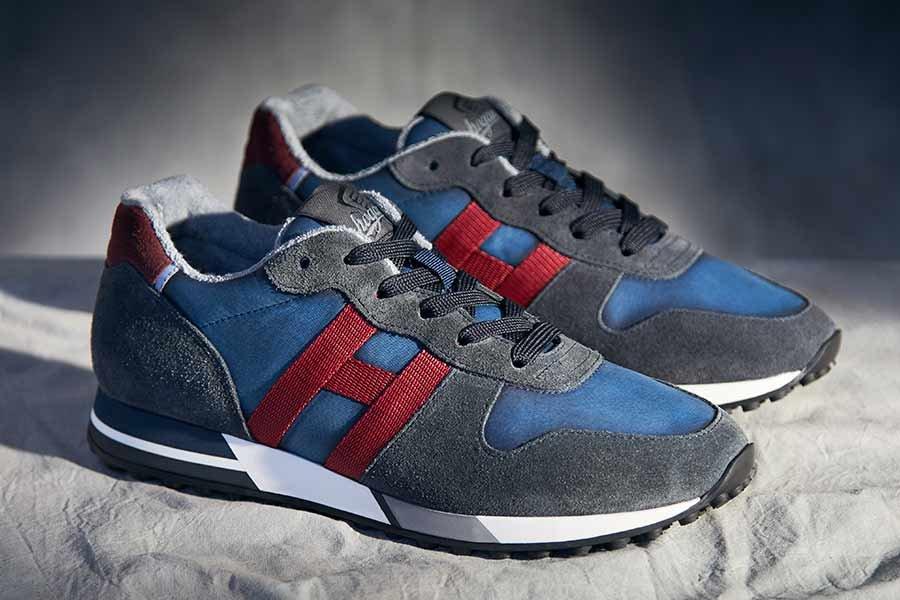 It can't be all leather lace-ups and big boots. A casual sneaker is a must-have for those relaxed fall days. Luckily, today's sneakers aren't made exclusively by your average sportswear giants. Purveyors of luxury have climbed aboard.
A retro-style sneaker, like the above from Hogan, features more modern details such as performance outsoles and high-tech fabric inserts⁠—albeit wrapped in a throwback package (that happens to be made from plush Italian materials).
5. A Chelsea Boot
Downtown edge meets uptown sophistication.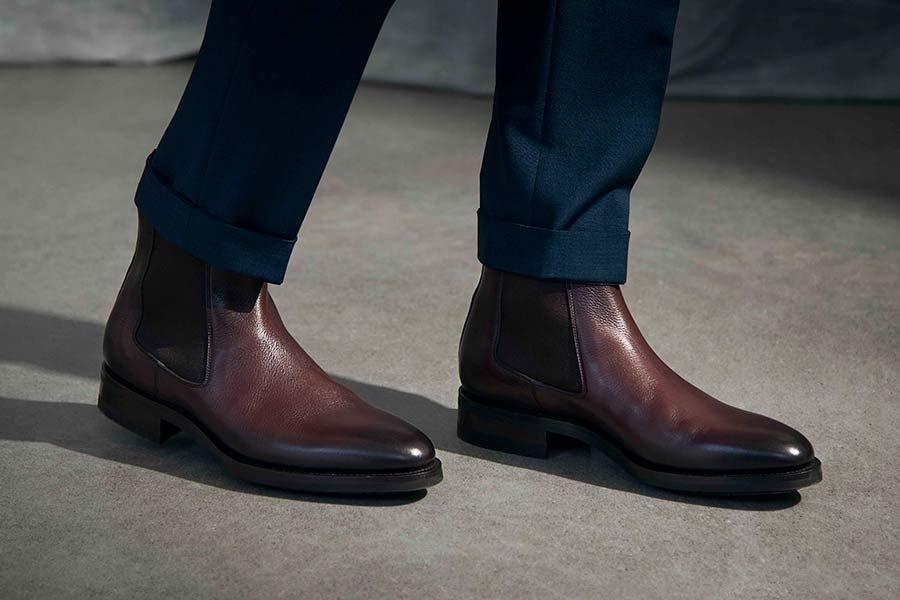 Minimal and practical, the Chelsea boot lends a little edge to every outfit. While it hit the height of popularity in the 60s with a co-sign from The Beatles, it's an enduring style that's easy to wear. The sleek design makes it a viable option for more formal occasions. Paired with a grey suit, you'll achieve an elegant office look. It will look its best with pants cut at ankle height. (The boots will lose their rakish effect with a pool of wool fabric around them.) Switch to a slim pair of dark jeans and move effortlessly into the evening.
The above style from Santoni ticks all the boxes.
6. A sturdy lace-up boot
Reach for a beefed-up lace-up for brisk weekend strolls.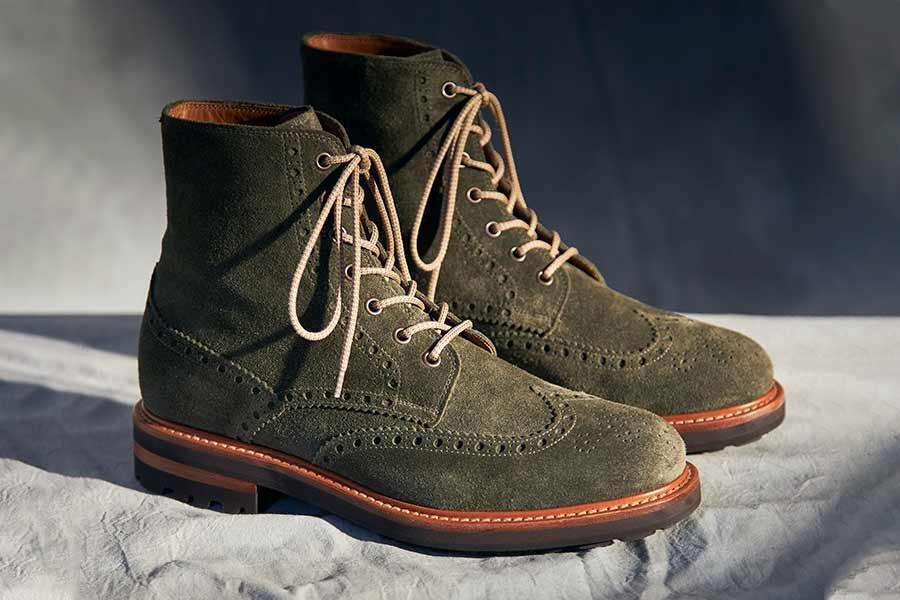 To suggest "a lace-up boot" in 2019 could mean anything. It's a style that comes in many different forms. Some are crafted from polished leather for dressed-up occasions, but some are for trudging through leaves on the weekend. We're thinking of the latter.
This striking pair of wingtip boots from the master of Italian elegance, Brunello Cucinelli, fits the bill. With a sophisticated olive green upper and a hearty rubber lug sole, you'll find yourself the best-dressed weekend warrior on the trail.
Need something a little less substantial for wearing out the carpet at the office? Santoni's Burnished Leather Lace-Up Boot is a smart option that teams nicely with your best blue or grey suit.