Ask Harry: Business Bound
Our style tips for business trips.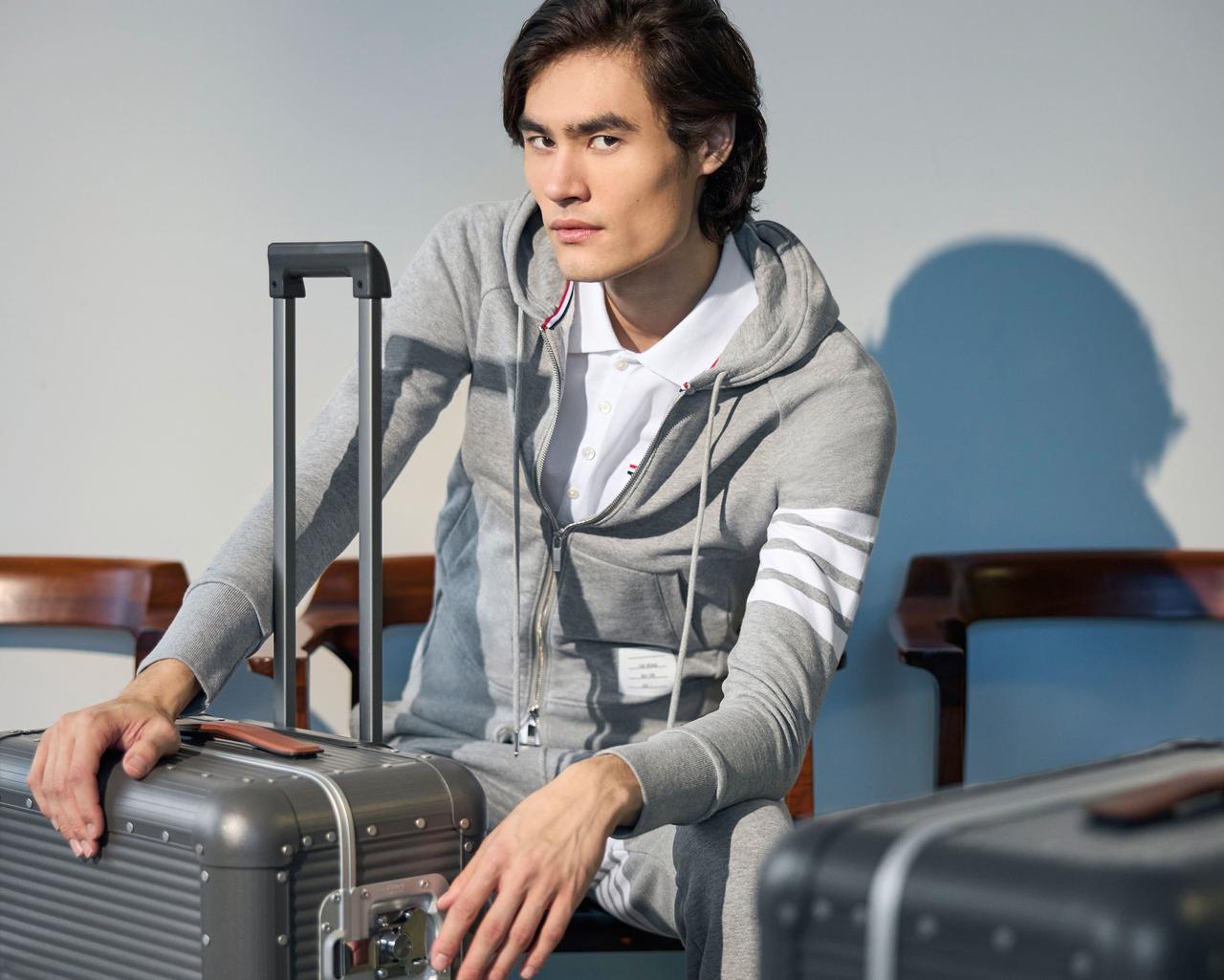 The Journey
Lead with your luggage. A minimal, well-crafted holdall screams 24- or 48-hour business summit. Convey the same over transatlantic treks with a wheeled carry-on case. Especially one that's leather-bound.
Dress to impress. We're not saying to wear a tuxedo to the tarmac. You could pull off designer athleisure if you wanted. Just make sure the getup you go with is pristine and properly fitted, made from quality material and appropriate for arrival.
The Job
Favour wrinkle-resistant fabrics. Most of your stuff is coming in a suitcase, after all. Some of it will probably be worn more than once.
Treat it like another day at the office. If you don't wear a pinstripe suit to work at home, don't suddenly start now. What matters is that how you put yourself together reflects the general impression of your organization. 
The Jam
Stick to smart casual. That means a blazer or jacket. Flannels, chinos or needlecord trousers. A collared shirt. Spiffy shoes.
OR
Bring out the business casual. Think dark or khaki pants. Golf or polo shirts. A belt. Leather shoes with mid-calf length socks. Make sure everything is clean and pressed. Neatness is not to be neglected. 
Harry Magazine S/S '23 Issue