Six Decades Of Bravery
Radical Renaissance 60 exalts Diesel's groundbreaking past, while suggesting an even more radical future.
By: JEREMY FREED
Date: 2016-11-30
"A lot can happen in ten years," writes Renzo Rosso, the founder of Diesel and the creative powerhouse behind the Only The Brave (OTB) fashion group. Every decade since he turned 40 Rosso has produced a massive book dedicated to himself and his brand, a scrapbook of sorts commemorating both Diesel's achievements to date and the man behind them. Radical Renaissance 60 (Assouline, $150) ushers in the fashion titan's sixth decade in appropriately exuberant style, suggesting through its 200 oversized pages, peppered with quotes from the likes of Ralph Waldo Emerson, Henri Matisse and the Dalai Lama, that the best is yet to come.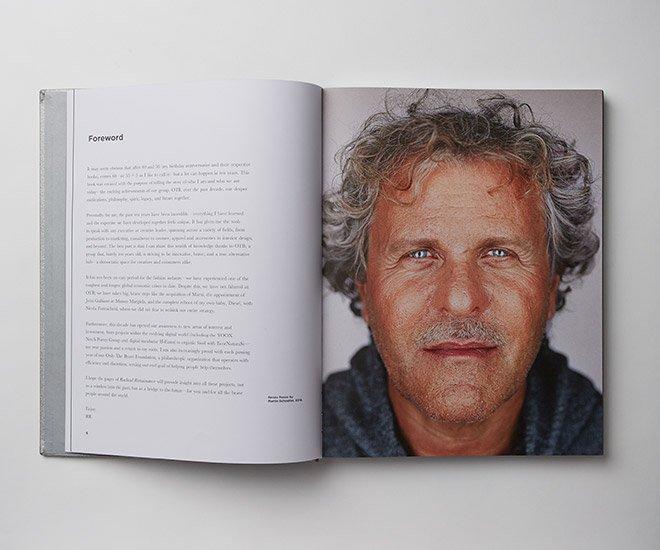 While Diesel's wildly popular denim was a major force in the fashion world of the 1990s, Radical Renaissance 60 makes it clear that Rosso's plans for the 21st century extend far beyond his trademark distressed jeans. OTB has spent recent years acquiring influential new brands like Maison Margiela, and attracting the likes of Diesel Creative Director Nichola Formichetti, not to mention creating their own high-fashion division, Diesel Black Gold, newly available at Harry Rosen.
While the last decade has seen OTB become a significant force within the upper echelons of the fashion world, Rosso's plans for the future are startlingly diverse. OTB now holds stakes in an organic food network, a collection of luxury hotels and a digital entrepreneurship incubator, as well as the Only The Brave Foundation, a humanitarian NGO. Rosso isn't a man to shy away from touting his own accomplishments, clearly, but after flipping through Radical Renaissance 60's thick, photo-heavy pages, any follower of the changing world of fashion would be eager to know what his next decade will bring.
Explore Diesel and Diesel Black Gold collections for men.