Harry Magazine SS22
One Step Ahead
True style is a head-to-toe affair. Elevate your ensemble and stand out from the crowd with this mix of footwear that's ready for any occasion.
Court Legends
We're very pro white sneakers these days. Jeans, suits, chinos – they work with nearly everything. Just remember, your pant leg should match your sneakers. Chunky high-tops? Wear a wider leg. Thin and low-profile? Feel free to rock a skinnier pant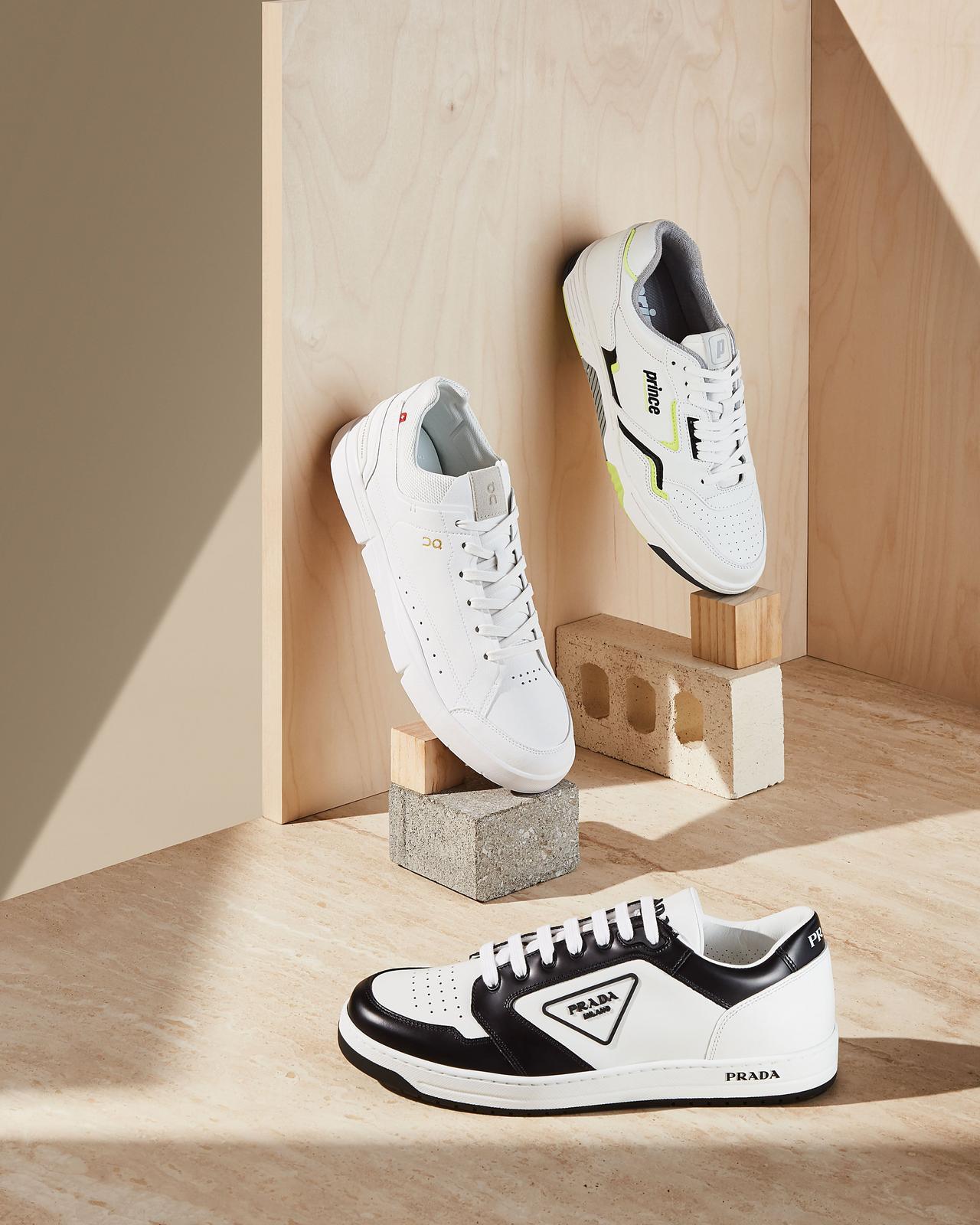 Rubber Sole
Today's designers are loosening up with softer, grippier rubber soles that add a bit of attitude and casual flair to your look.
Brown Is the New Black
A dress shoe is still a staple, but it doesn't have to be black. Do like our Italian friends and reach for brown leather. They work with everything from khakis to grey trousers and even dark denim.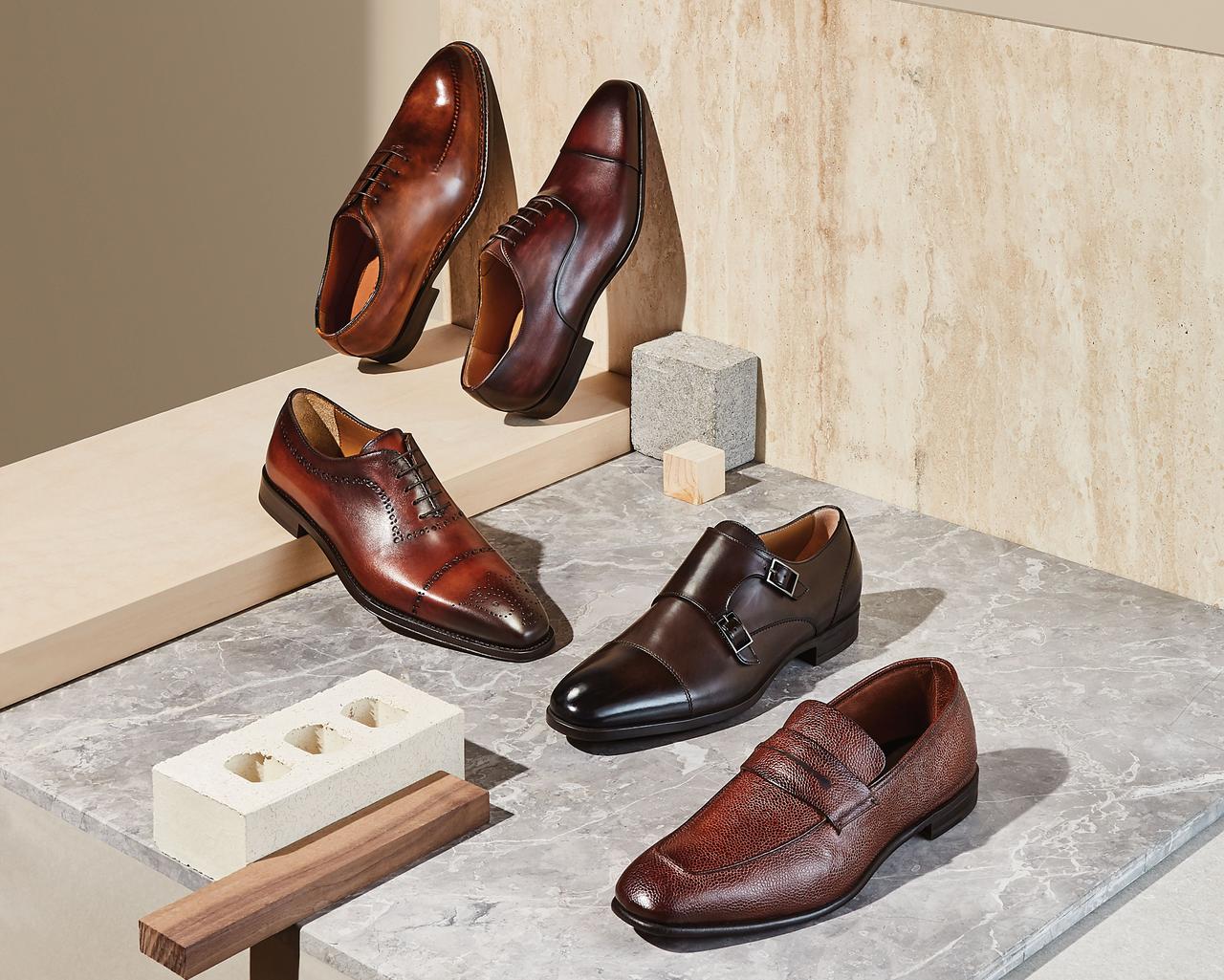 Bottoms Up
After taking a salt-stained beating this winter, your footwear needs some TLC. Luckily, these essential tools can keep your footwear box fresh year-round.