Masai Ujiri's High Hopes for Humanity
We sat down with Toronto Raptors President Masai Ujiri to chat about his collaboration with Patrick Assaraf, his That's Humanity non-profit, the San Francisco incident and being a global citizen.
By: Chris Metler
Date: 2021-11-04
Masai Ujiri has a lot going on. Beyond his day job as Vice-Chairman and President of the Toronto Raptors, in 2003 Ujiri also co- founded Giants of Africa, a non-profit that aims to change the lives of countless boys and girls on the African continent through the power of sport. Every summer since, Giants of Africa has travelled throughout Africa to host camps for boys and girls between the ages of 15 and 19.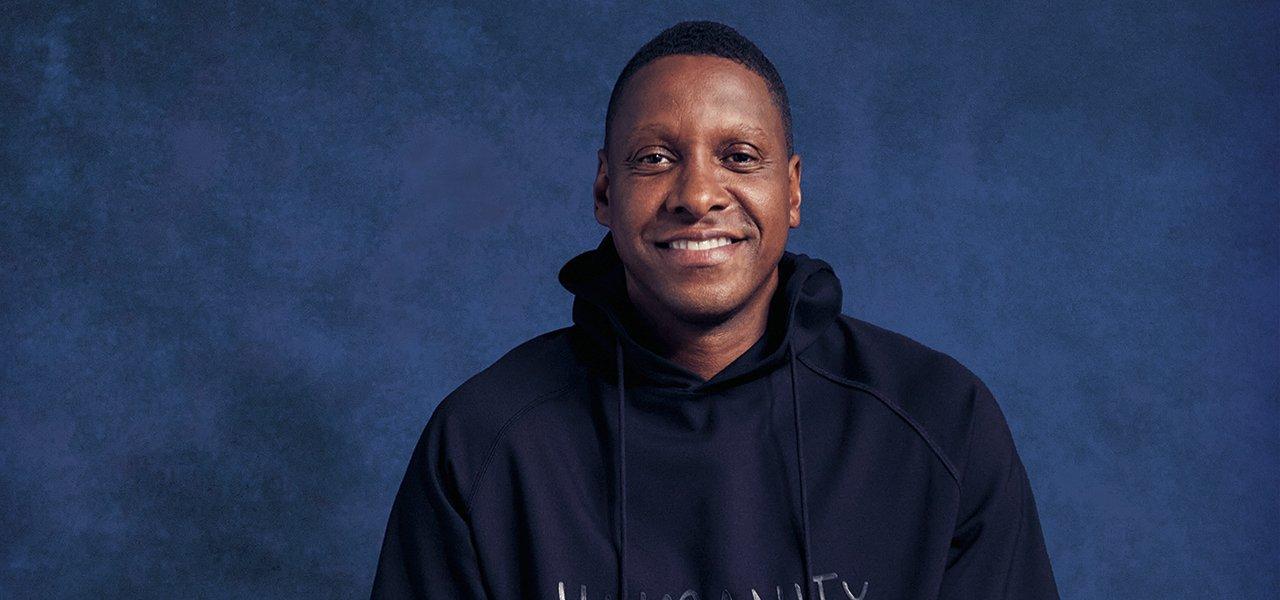 Last September, Ujiri and the organization committed to invest in 100 basketball courts throughout Africa. The organization's "Built Within" initiative kicked off with more than 10 new court builds and refurbishments in Nigeria, Kenya, Tanzania, Ivory Coast and Burkina Faso. (The remaining sites will be unveiled in future, but all will be strategically located in underserved communities.) It's an effort that speaks to the core mission of the GOA: skills training and personal development through basketball, health and wellness – with the goal of creating a new generation of leaders who can generate meaningful social impact.
But perhaps Ujiri's most striking and revelatory work has come through the That's Humanity Movement, a cause inspired by Nelson Mandela's fight for equality for all people. It challenges us to seek out and embrace the things that make us human, through stories, shared experiences and art. Recently, Harry Rosen teamed up with Ujiri and Canadian fashion designer Patrick Assaraf on the new That's Humanity capsule collection in aid of Water First. How did it all come together? Why does he do it? We sat down with Ujiri to find out.
Masai Ujiri still remembers his first day in Toronto; especially the little things. Perhaps it's not surprising given his current role with the Toronto Raptors, but Ujiri has a discerning eye and soaks in all the details. He recalls then-GM Bryan Colangelo picking him up from the airport. First they went to his house, then they went to Dimmi for lunch.
"When we were done, I just wanted to walk around Yorkville. This was my first day on the job as the director of global scouting in 2007," he reminisces. "I walked into Harry Rosen and kind of fell in love with it. I'm a loyal person, so I've been going to that store ever since. I've been going to Dimmi ever since – because those were a couple of my first experiences here."
Perhaps it wasn't an accident that Harry Rosen caught his eye. Ujiri says he's always had a love of fashion. Even from afar: admiring people, admiring what they're wearing. He thinks it doesn't matter what you wear; how expensive, how inexpensive. It's about carrying yourself clean, neat and well, and representing who you truly are.
Ujiri recalls when he was first exposed to Canadian designer Patrick Assaraf. An established North American luxury staple, the Assaraf line offers a high-end, contemporary take on comfort and ease. Beating at the heart of the brand is an integrity familiar, and inherent, to Ujiri himself.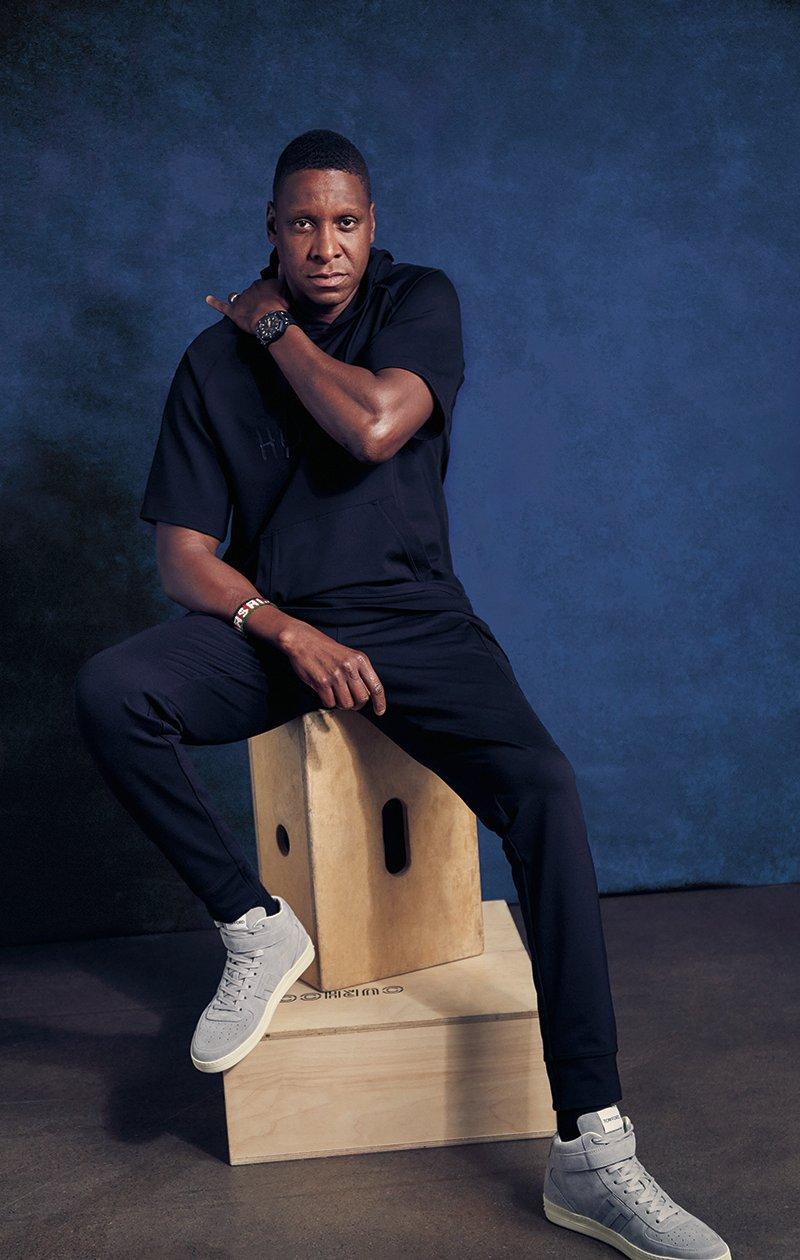 So, the Raptors exec reached out to the designer and they started talking about potentially doing something together. "I like his stuff. It fits well. It's for normal people," says Ujiri. "He's such a cool guy. We set up a meeting in his showroom."
The timing of that meeting turned out to be fortuitous. It came at a point when Ujiri feels like he had been shaken by world events: "George Floyd. Black Lives Matter. I wanted to put this into a picture of humanity, and who we are as human beings. That's how we collaborated for the first time with the That's Humanity piece. There it was."
The That's Humanity collaboration soon evolved into a seven-piece athleisure capsule collection designed by Ujiri and Assaraf, each piece featuring the word in Ujiri's handwriting – and, having already collaborated on a project before, Harry Rosen was the natural partner. (The capsule will be available in December in limited quantities.) The collaboration is focused on raising funds for charity, supporting new Black designers and, ultimately, reminding the world that there's more that unites us than divides us.
Publicly, Ujiri has spoken about how we have been consumed by the twin pandemics of COVID and racism, and how we need to find a cure for both – but the latter has been weighing especially heavily on his mind. And with little wonder.
After a post-game incident with a San Francisco Bay Area police officer following the team's decisive game six victory in the NBA Finals in 2019, Ujiri found himself faced with the fruits of humanity's failings. The officer is on camera shoving the Raptors exec and grabbing him by the lapels of his Ermenegildo Zegna suit. Ujiri commemorates the incident by wearing another Zegna suit for our shoot.
When the matter was finally put to rest last February, Ujiri resolved that his "fight isn't a legal one," and that building a more equitable world is work we all need to commit to every day.
When it comes to the Assaraf collab for Harry Rosen, Ujiri has acknowledged that no one expects a shirt to change the world, but he believes that by each of us committing to look at one another as human beings and really see the humanity in everyone, then that's a good start.
"See the word. Have the conversation," Ujiri has said. "Really talk to each other. Remember that our humanity is the first thing we all have in common.
"It's a challenge, right? If you are wearing humanity, then act like it."
Wear your heart on your sleeve. Wear your humanity on your chest. That's the idea.
As part of the That's Humanity capsule project, a donation will be made to one of Ujiri's chosen charities – Water First – an organization that helps address water challenges in Indigenous communities throughout Canada. The charity offers education, training and meaningful local collaboration via initiatives like water quality studies and restoration projects, as well as work in indigenous schools. But perhaps most important to Ujiri, who strongly believes that the youth of today are the leaders of tomorrow, Water First also offers a unique Internship Program that helps Indigenous youth become certified water treatment plant operators in just 15 months. (To learn more, please visit waterfirst.ngo.)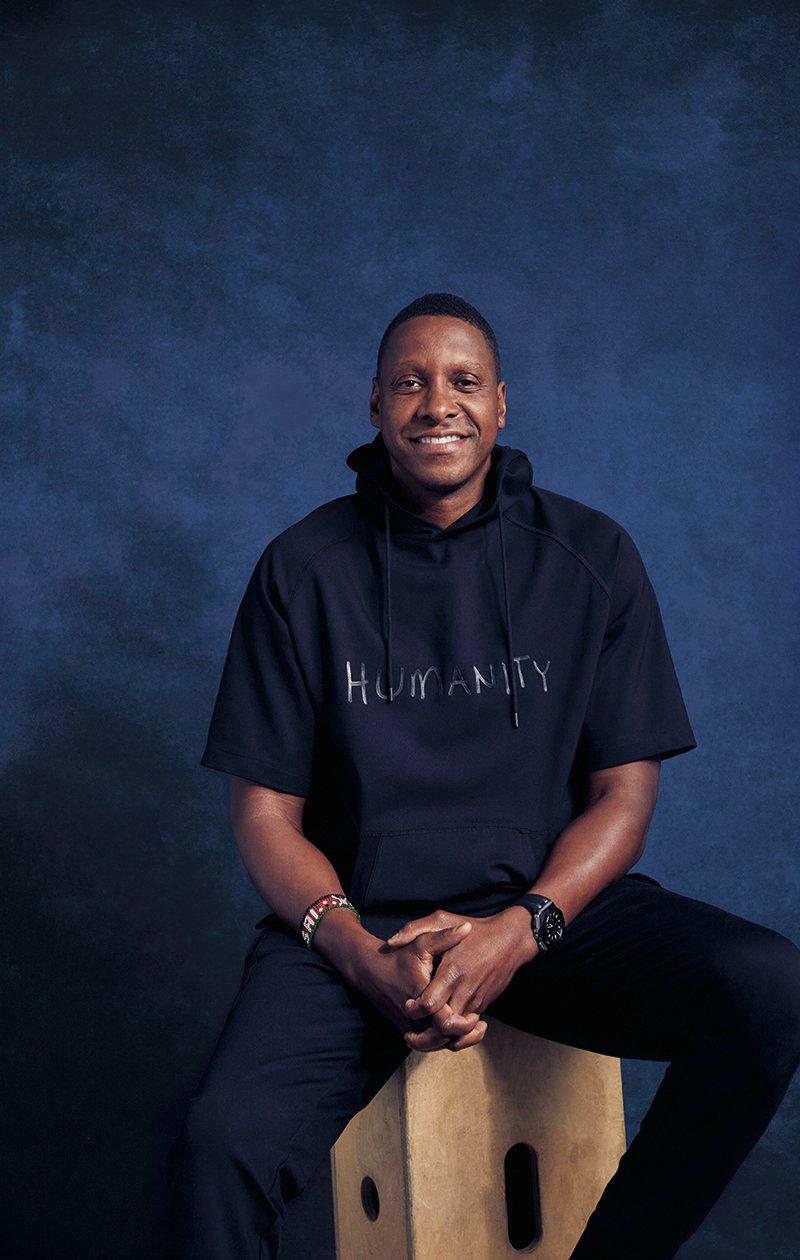 The Birth of a Global Citizen
Perhaps it's not surprising that Ujiri is so driven by his charity work and an awareness of what's happening on the fringes of the mainstream. Ujiri is the definitive global citizen.
He was born in Bournemouth, England to a Nigerian family. They ended up moving back to Nigeria when he was just two years old, but his parents encouraged him to follow his own dreams of playing ball, a path which would eventually lead to him playing in the US and Europe – including stints in the UK, Belgium, Finland and Denmark. That wanderlust continued well into his post- playing career, first as an exec in Orlando and Denver before he joined the team in Toronto.
Not surprisingly, travel has become second nature to Ujiri. He's comfortable on the road, having developed well-established routines – some of which help him accommodate his aforementioned love of fashion.
"We're scouts, right? We've travelled around the world for going on 18 years. The routines, the things, the places... It's no stress at all," he says. "Packing is really strategic for me, especially when I'm travelling to a lot of places. I have to have comfortable clothes and the right clothes for the days I'm going to be there. Then I'm really systematic in how I put everything in the luggage." All that experience has definitely taught him a few tricks: "I always carry-on. I never check in because as soon as I get there I want to be able to do exactly what I want to do, whether it's working out right away or going to an event or meeting. I'm always ready."
So, by this point, has Ujiri become most comfortable living the life of a high-powered NBA exec, mentor and leader?
Not really.
"I'm a homebody," he laughs. "I'm always home with my kids. A great night for me is laying on the couch and having them jump all over me, or doing other things. I'm watching them; we've had a good meal. (My wife is a great cook.) Once in a while, we'll go out to dinner. Toronto has incredible restaurants that I love.
"But, if I had to measure, six out of seven nights a week that I'm home, I'm hanging out with my kids."
Featured Stories
Stay confident with stories and advice on looking good and living well.
Read More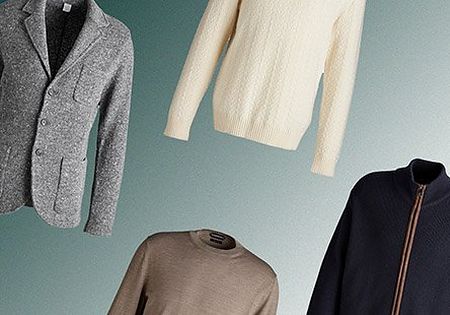 Article
4 Kinds of Knitwear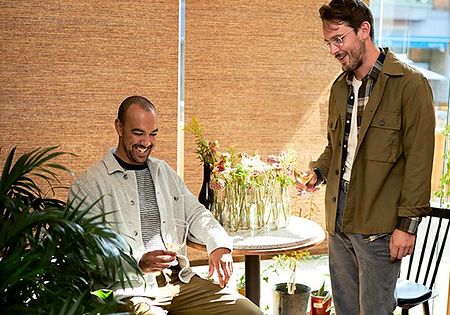 Article
Four Entrepreneurs on How They're Getting Back to Business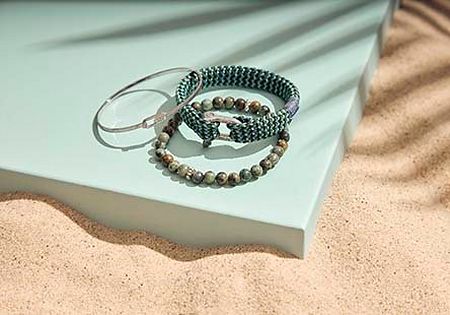 Article
How to Dress for Your Next Outdoor Occasion