Eton x The Beatles Collab: Inside Eton's Intricate Shirt Patterns
Creative Director of Swedish shirtmakers Eton, Sebastian Dollinger, reveals the intricacies of the brand's original handcrafted prints and patterns, while also delving into their exciting collaboration with The Beatles.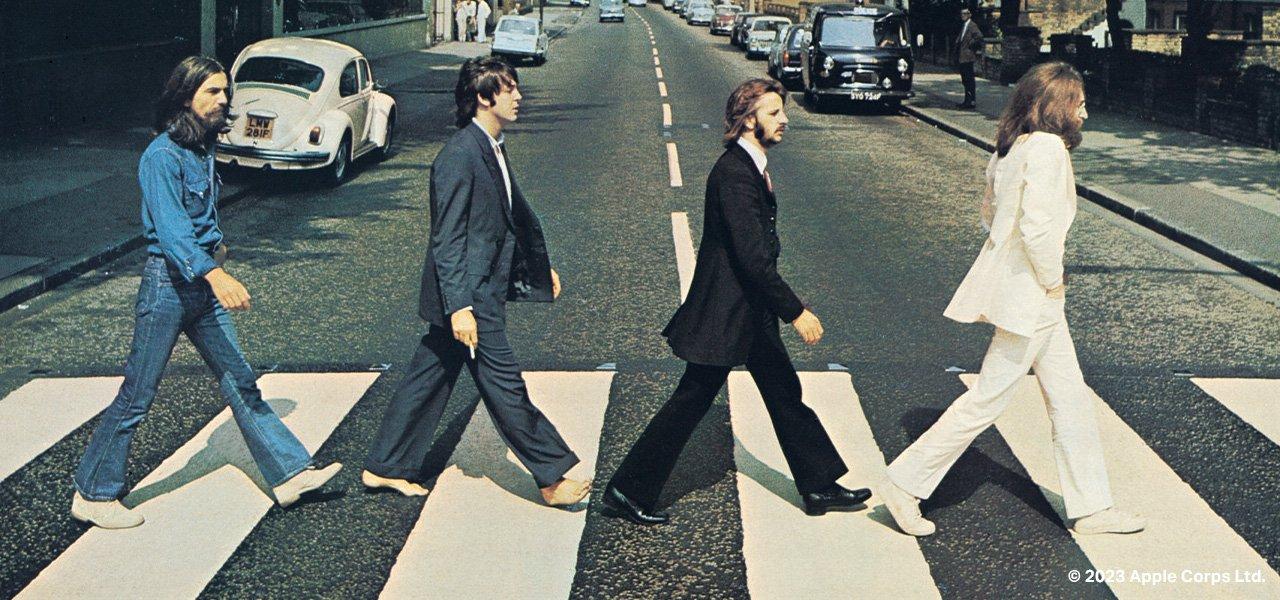 "When we started having success with our prints, they generally came out of a mood board," says Dollinger, speaking on the nascent success of Eton's now trademark prints. I was specific with what we wanted to make the prints, but our suppliers had to interpret that, and it can be a hell of a time getting it right with them."
Despite working with some of the greatest Italian mills in the world, Dollinger and Eton didn't want to feel dependent on suppliers whatsoever.
The irony is that it took an Italian to grant that independence. Enter: Anna Canavesi, freelance artist and now Print Designer at Eton. Equipped with a background in both fine arts and fashion and with professional experience working with fabric suppliers for brands including Gucci and Salvatore Ferragamo, Canavesi was exactly what Eton was looking for.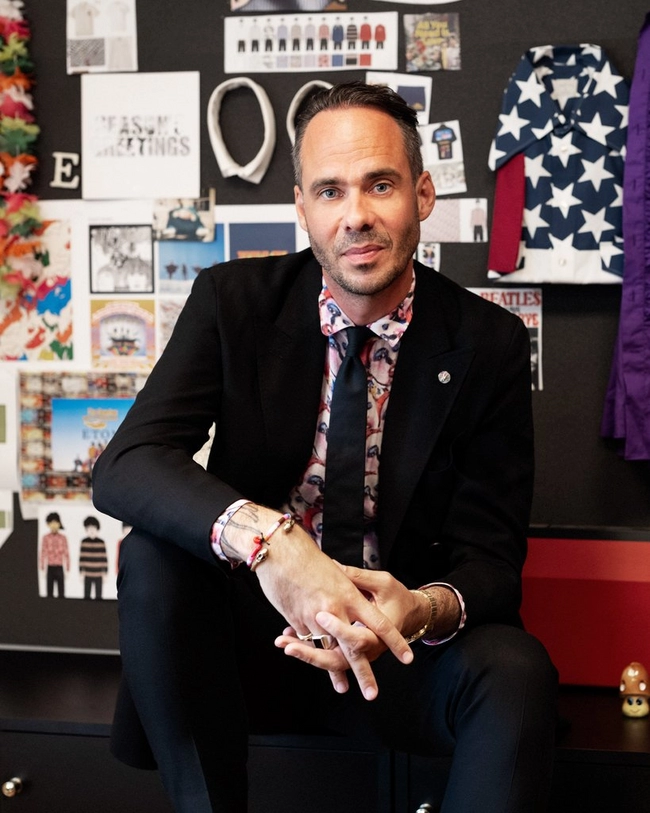 ​"When she came in, [the prints] were then by us, for us," explains Dollinger. "They became so intricate. She draws, paints, does watercolours — she's multi-talented."
The thinking is simple; "if you're buying prints from a supplier, you can only use it on their fabrics. If the patterns are our own, you can use it wherever and our ambition is to have all our prints made by us," says Dollinger. "The strength of Eton is that we have different genres, different mood boards. Tailoring brands aren't always so 'out there'."
Instead, Dollinger encourages his team "to think differently, to dare to have dreams and ideas. To get people to turn their heads because of a shirt, or any of our products."
There isn't much debate about what this season's biggest head-turner is. An exciting collaboration with none other than British rock band The Beatles has been in the works behind the scenes, with a collection of Beatles-themed Eton styles set to release exclusively at Harry Rosen this year.
"Since [Harry Rosen] is one of our biggest customers, if not the biggest, we wanted to do something special together," says Dollinger. "I was in a Beatles phase, so the idea came about and I thought 'Can we actually do something with The Beatles?'."
It turns out, the answer is yes – shortly after sending his business proposal to The Beatles team, Dollinger was invited to meet with them at their offices in London, UK.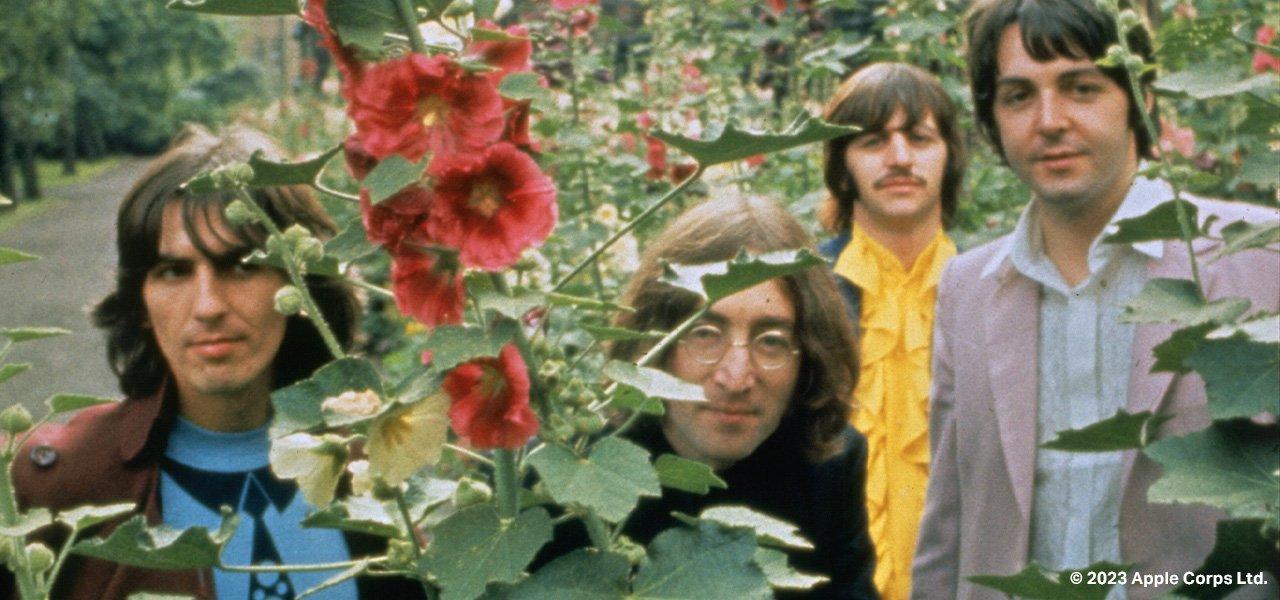 Naturally, a bit of Beatles-mania kicked in, and what was originally meant to be one collection turned into three separate releases. "We wanted to create modern memorabilia, not just some shirts in a capsule," says Dillinger. "It's definitely become bigger than we intended."
What can you expect to find in the Eton x The Beatles collaboration? Shirts, ties, accessories, complex hand-drawn prints, music references, a lot of passionate hard work, and some major cool-factor too.
Most importantly, the collaboration has the Eton mark of quality, which counts for quite a bit. And, whether the swinging '60s speak to you or not, "it's also cool enough product to be appreciated by a customer who's not a Beatles fan," says Dollinger.
Eton x The Beatles Capsule Collection: Available Now!
Discover the stunning new limited-edition collaborative release between the inimitable Swedish shirt making brand Eton and the legendary British rock band The Beatles now! This special capsule collection reimagines the band's fashion legacy through several stunning new styles, each featuring references to The Beatles' expansive discography made through Eton's intricate printmaking process.
The capsule collection includes several new styles inspired by The Beatles including several dress shirts, ties, pocket squares, and scarves, each an instant collector's item for Beatles fans and menswear enthusiasts alike. Take a closer look at the collection in-store and online, exclusively available in North America at Harry Rosen.
TAGS:
#Fashion,
#Style
,
#Brand spotlight
,
#Eton
,
#Shirts
,