How to Get Date Night Right
Even a mid-pandemic Valentine's celebration needs a little smart style.

Even in a year such as this, when Valentine's Day likely means staying in all together, the right outfit is essential be to impress both new flames and long-time loves. From handsome sports jackets to comfortable sweats for a night in, here's what you need to look your best.
Elevate Your Date
Order in from your favourite restaurant, pop open a bottle of something and continue to lift the atmosphere by donning a refined (yet unstructured) sports jacket for dinner. It's a piece that will serve you well for both business and pleasure in the future. Don't forget to wear an alluring scent—it's the details that matter.
Keep It Cool & Casual
Looking to add a romantic outdoor element to your Valentine's Day plans? A handsome overcoat sets a casual-smart tone from the outset. Paired with a warm sweater, Chelsea boots and washed denim, you'll have the versatility to roll with the punches from a walk in the park to heading back to yours.
Stay In, In Style
Sometimes style comes second. Order-in your favourite comfort food, queue up your favourite show and get cozy with your squeeze in the softest sweats around.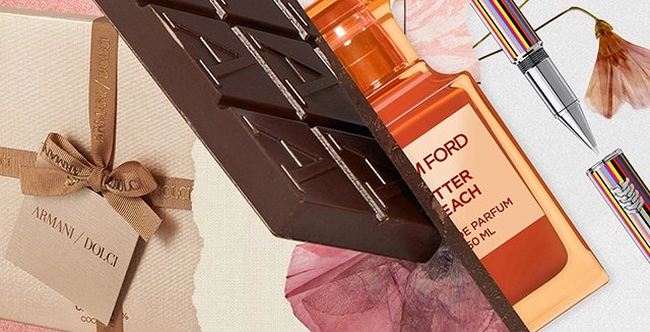 Valentine's Day Gifts
For a gift they'll surely fall for, discover our hand-picked edit of alluring fragrances, playful boxers, fine leather accessories and other items they really want this Valentine's Day.