How PATRICK ASSARAF Turns 'Basics' Into 'Essentials'
With outerwear, soft tailoring, and more, Canada's everyday luxury brand has risen to the next level.
By: Logan Ross
Date: 2023-09-27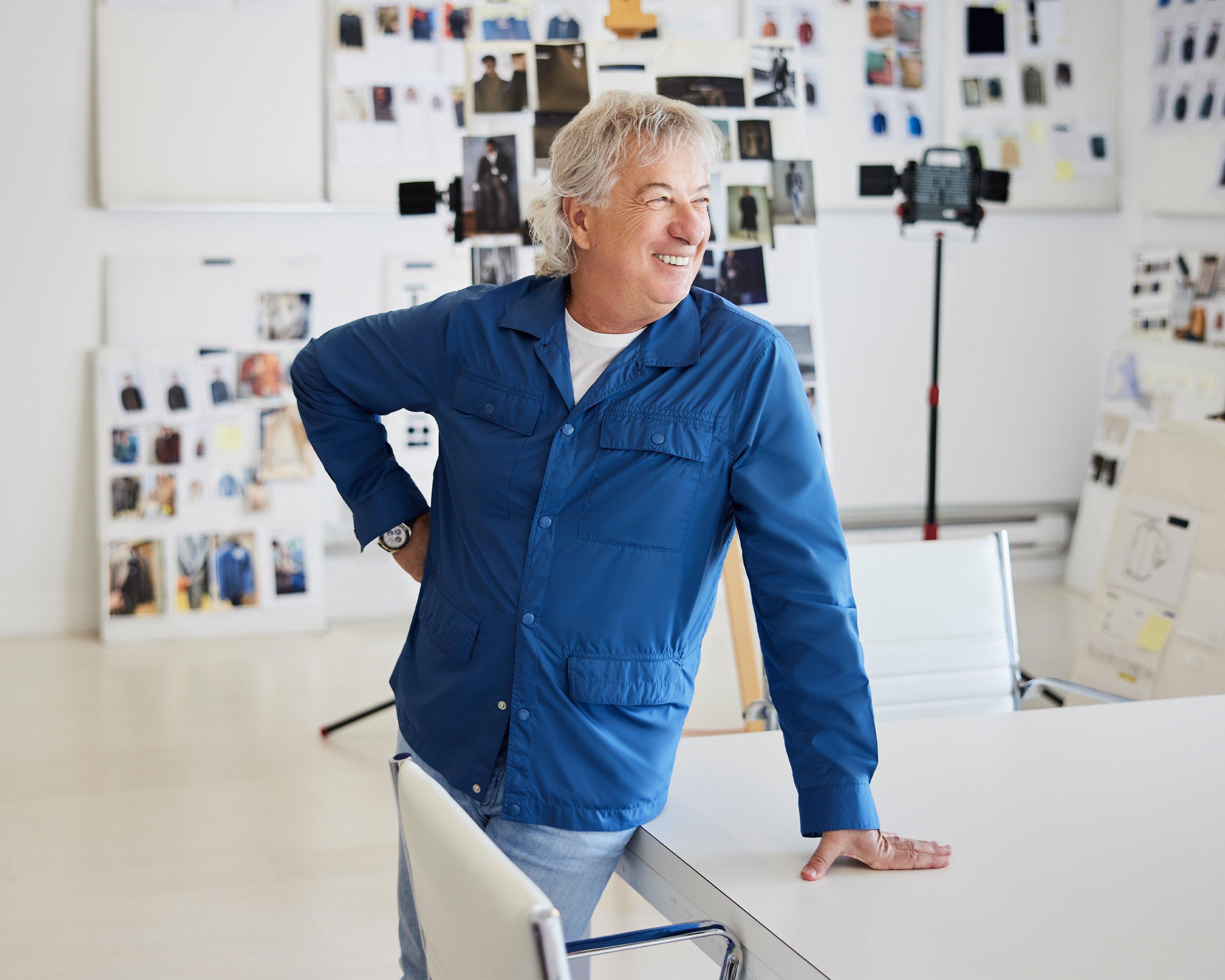 Followers of Harry Rosen will already be quite familiar with PATRICK ASSARAF. The Canadian-based, European-inspired label has become a marquee mainstay across stores in recent years, and it's clear to see why.
The collections strike a perfect balance between energy and elegance, subtlety and luxury, and comfort and sophistication. In simple terms, the Founder and Creative Director of his eponymous brand produces clothes that men inherently want to wear.
The concept behind PATRICK ASSARAF's Fall/ Winter '23 collection is no different, yet it symbolizes perhaps the most well-rounded range the label has released to date. The brand showcases brand-new designs from shirt jackets to updated outerwear pieces, intricate knitwear collections, and more.
This comes naturally to the brand, though not long ago, Assaraf himself was hyper-focused on creating his first iconic piece: the humble T-shirt.
The Birth of the Brand
Before the brand came the man who recognised that the men's clothing industry was in dire need of a refresh and for the quality-obsessed designer, one of the most essential piece's in a man's wardrobe was the only place to start.
Assaraf's vision for menswear's future was inspired by a single T-shirt he discovered in a small boutique while visiting Florence, Italy. He became captivated with recreating and reproducing it.
"Of course, I wanted to make improvements to make it better—the fabric, the fit, some details—but the vision was there," says Assaraf, a seasoned veteran of the fashion industry. This experience as a designer led him down a rabbit hole he's still exploring today. "In the end, [the T-shirt] took [my business] from importing to manufacturing; from there, we started to learn product and design."
The Pursuit of Perfection
Finally satisfied with the quality of his T-shirt, Assaraf was convinced it was time to lay the groundwork for more, with each new piece requiring the same dedication to excellence.
"It took us a good five years to perfect what we were doing. We were not in a hurry to capture the whole market in 12 months," says Assaraf. "According to how I see things, everything has to be over-the-top amazing in quality, value, and customer relationships... We took our time, built very strong foundations, and established a lot of anchors in the industry."
This relentless pursuit of perfection extends not only to his T-shirts but to each collection and how he runs his business. "Our customers have placed immense trust in us when it comes to quality, fit, and value, which are the main pillars behind the brand," says Assaraf.
Beyond the Basics
The PATRICK ASSARAF customer has also come to expect simplicity, elegance, and comfort across the board. No matter how simple or complex the garment, getting each detail right is paramount, as evidenced by the contemporary Fall/Winter '23 collection.
The range for this season showcases a movement towards sophisticated shirt jackets, refined outerwear, soft, unconstructed tailoring, and both fine- gauge and specialty knitwear designs. The technical aspects of the collection, including features like Milano-stitched knits and double-faced blazers, are more advanced than ever before, without compromising on quality.
"I don't have any weaknesses in the collection because everything is 'less is more.' The way I build it, it's very calculated. We started from one little thing," Assaraf says about his seminal T-shirt design. "Now, it's one big collection."
TAGS:
#Fashion,
#Brand Spotlight
,
#PATRICK ASSARAF
,