Harry's Happy Hour: The Biltmore's Half Stack
It's been long week, so kick back and relax into the Victoria Day weekend with a refreshing mezcal cocktail recipe from one of Toronto's best new bars.
By: JEREMY FREED
Date: 2020-05-15
As we settle in for another weekend under lockdown, we're all missing the little pleasures about pre-pandemic life. After-work cocktails with friends at our favourite local watering hole is high on this list, and while we can't get the gang back together just yet, we can offer a consolation in the form of a delicious cocktail from Toronto's Bar Biltmore that you can make at home.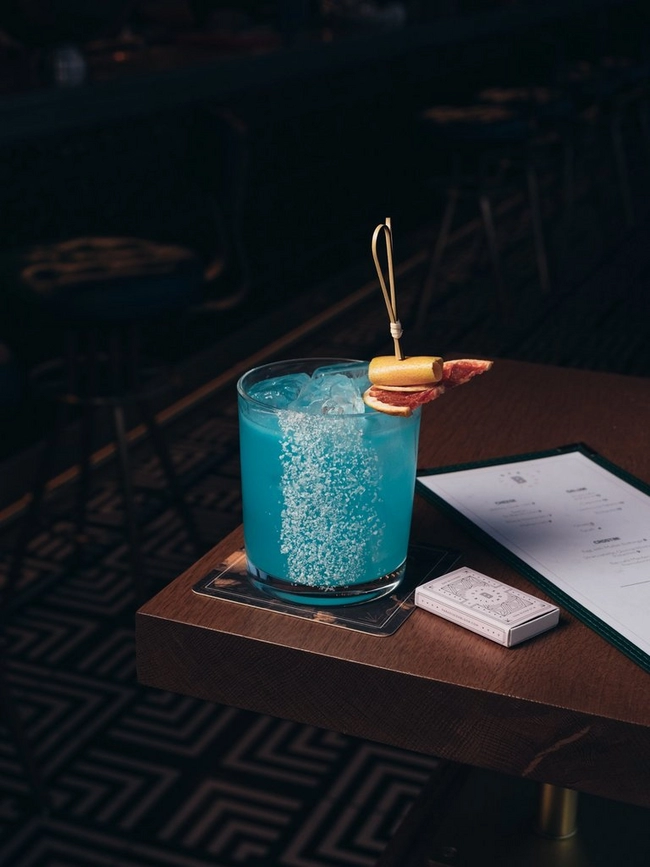 The Half Stack
Ingredients:
1½ oz (45ml) Mezcal
¾ oz (22ml) White vermouth
½ oz (15ml) Blue curaçao
1 oz (30ml) Lime juice
Directions:
Shake ingredients and strain into a rocks glass rimmed with salt. Garnish with a slice of dehydrated lime (but a fresh lime wedge will do just as well). Enjoy.
Nestled in the top floor of the newly-restored Paradise Theatre, an Art Deco institution dating back to the 1930s, Bar Biltmore features an innovative cocktail menu designed by Robin Goodfellow (previously of Bar Raval). The drinks on Bar Biltmore's cocktail menu are arranged in order of bitterness and scaled from 1 ("Not Bitter") to 5 ("Very Bitter") and range from the traditional to the experimental. The Half Stack, which is the stuff of poolside dreams on the Mayan Riviera, checks in at a 1 on the bitterness scale, making it just the thing to ease into the weekend. So dust off that bottle of blue curaçao in the back of your bar, put some waves on the sound system, and let the weekend vibes wash over you.