Expert Gift Ideas from the Harry Rosen Team
Harry Rosen's buying team share the gifts they're planning to give (and maybe even get) this holiday season
By: HARRY ROSEN EDITORS
Date: 2019-12-11
Belinda Yu
Buyer, Sportswear
A Custom Polo by Paul & Shark
Paul & Shark has always produced some of the best Italian-made sportswear in the game, but the ability to customize their classic polos makes for an ideal gift for the man who has everything. You can add a personal sentiment, inside joke, nickname, or simply their initials. For the golfer, you could even add the score of their lowest round (or their highest round if you want to be cheeky). The characters are woven into the under-collar for a truly unique gift.
I recently bought one for my dad and had it customized to say "Best Dad Ever". It was the adult version of those classic mugs and frames I would get my dad when I was young.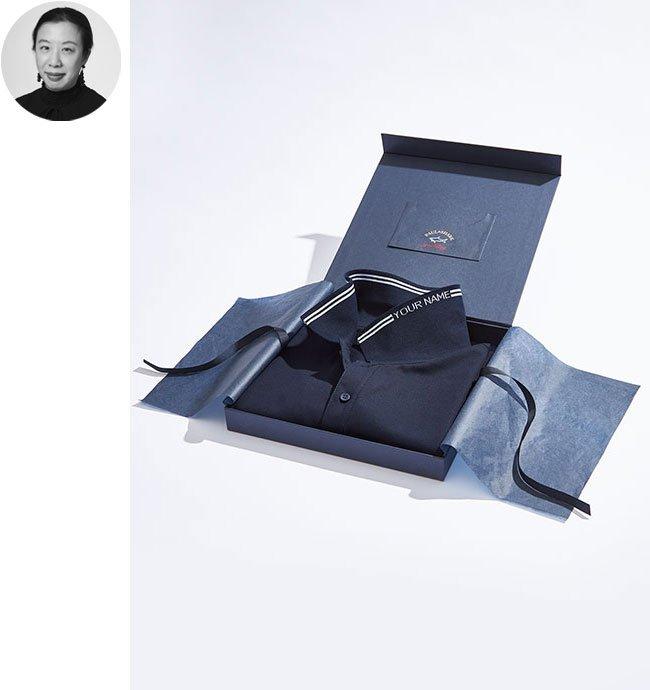 Sol Angeles Sweatshirts
Just as the clothing they make, the people behind Sol Angeles are fun, vibrant and thoughtful. Recently, after winning a prestigious award, the team there made our VP of merchandise, Jeff Farbstein, a custom "Legend" t-shirt. Ever the merchant mentor, Jeff encouraged our sportswear buyer that this would be a great item for our stores. Perfectly cozy and perfect for the Legends, Champs, Aces and G.O.A.T.s in your life and on your gift list. I'll be picking these up for my sports crazed brothers and nephews.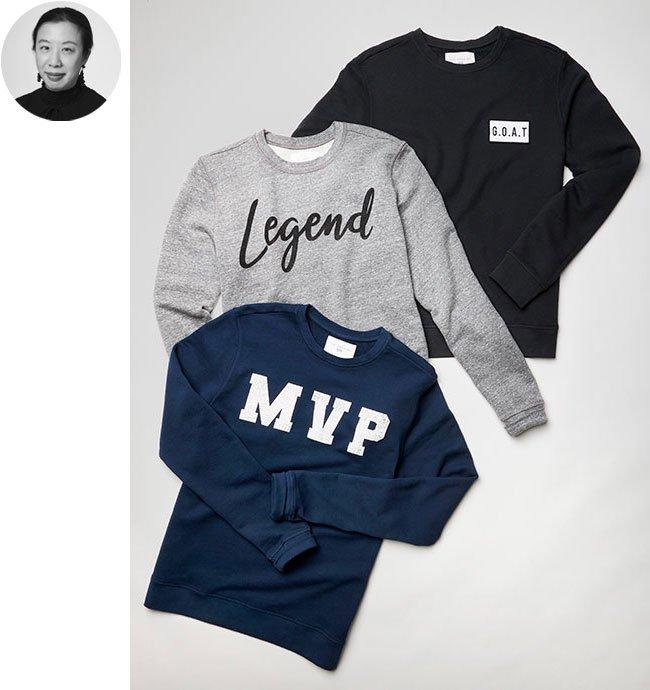 Kevin Eisenberg
Buyer, Footwear
Jason Markk Shoe Care Gift Set
Jason Markk, the Sneakerhead's go-to shoe care line, is no longer just for Sneakerheads. The sneaker has become so pervasive; there's a multitude of types to fit every man's taste, with styles now suitable for pretty well every occasion. Regardless of the myriad of types or styles, Jason Markk shoe care is appropriate for them all, making this Limited Edition Gift Set a guaranteed to be appreciated gift for any man.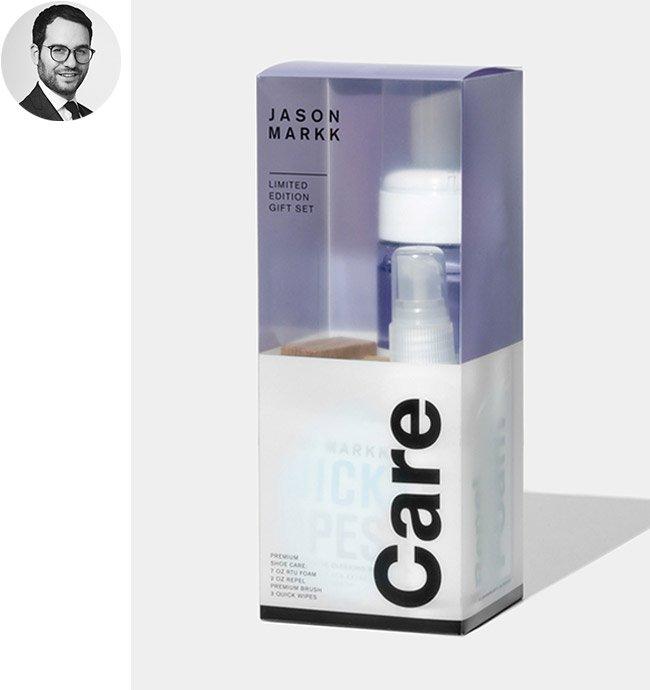 Adam Mena-Silvert
Buyer, Footwear
BOSS Leather House Slippers
Even a man's most casual of garments—the ones few people lay eyes on—should be elegant. BOSS' inviting leather house slippers are just the ticket. With softly tumbled calf uppers, plush and cozy lambskin linings, suede goatskin trim and a versatile rubber sole, they're an ideal gift and precisely the kind of thing one might hesitate to buy for themselves (although I might get a pair myself). What better gift to give than something that exemplifies comfort and warmth?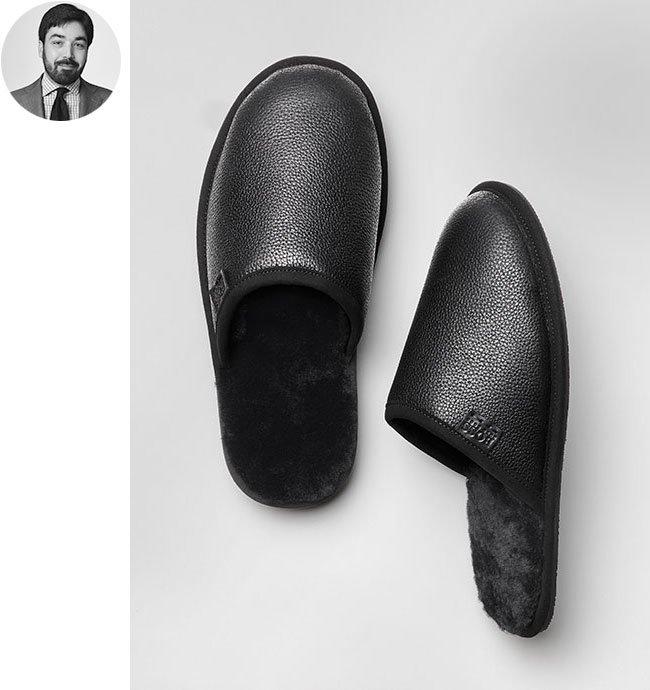 Vikash Bhatti
Buyer, Luxury
Brunello Cucinelli Cashmere Sweaters
Brunello Cucinelli is known as the "King of Cashmere" and these sweaters are an example of his industry expertise. These sweaters are woven with a blend of cashmere, silk and wool in a vertical rib with contrast tipping on the collar and cuffs. The result of this weaving technique creates a sweater that is lightweight in touch while being incredibly comfortable. There is no compromise in the quality of these sweaters, and I am quite certain that they will be a wardrobe favourite for years to come.
I've already got one tagged for my wife and kids to get me for Christmas. I might as well plan my own gifts! Fingers crossed.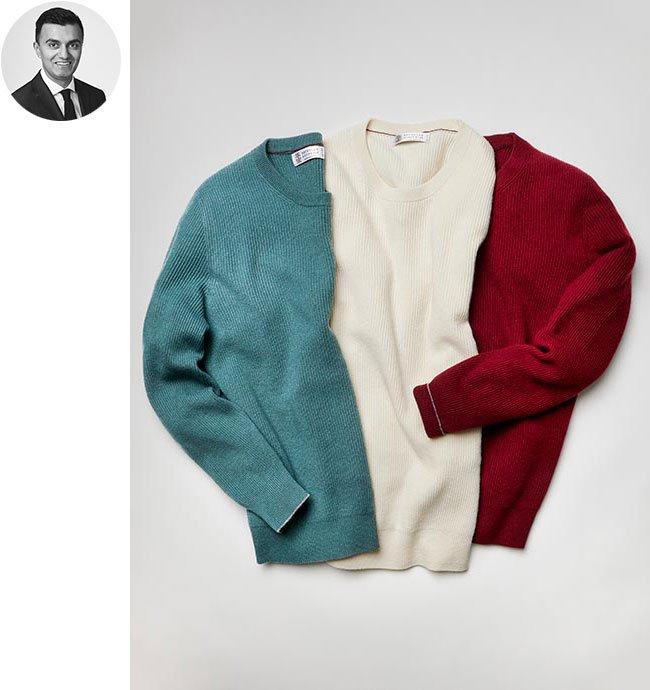 Daphne Sin
Assistant Buyer
Led Zeppelin x John Varvatos Capsule Collection
In celebration of the 50th anniversary of their debut album, Led Zeppelin (arguably the greatest rock and roll band of all time ) collaborates for the first time with renowned menswear designer John Varvatos on an exclusive, curated capsule collection.
This edit of period-faithful pieces features signature Zeppelin iconography, richly-printed velvets and painstaking hand-vintaging - essentially a 70s aesthetic suited to the modern man.
I definitely have a few music heads on my list who would love a piece from this collection.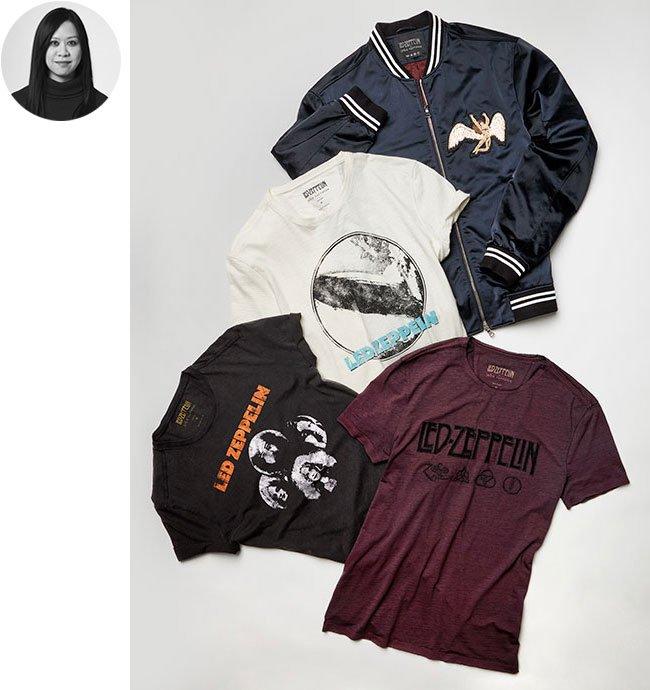 Fatih Tandogan
Buyer, Accessories
Montblanc Writing Instrument, wallet or a bag
For many people, buying one's self a piece from Montblanc might be too indulgent. But to receive as a gift? Well, I don't know many who would turn that down. From the moment they unwrap the box and see that iconic "snow peak" logo, you'll be a hero in their eyes. But in my eyes, anything from Montblanc is in good taste.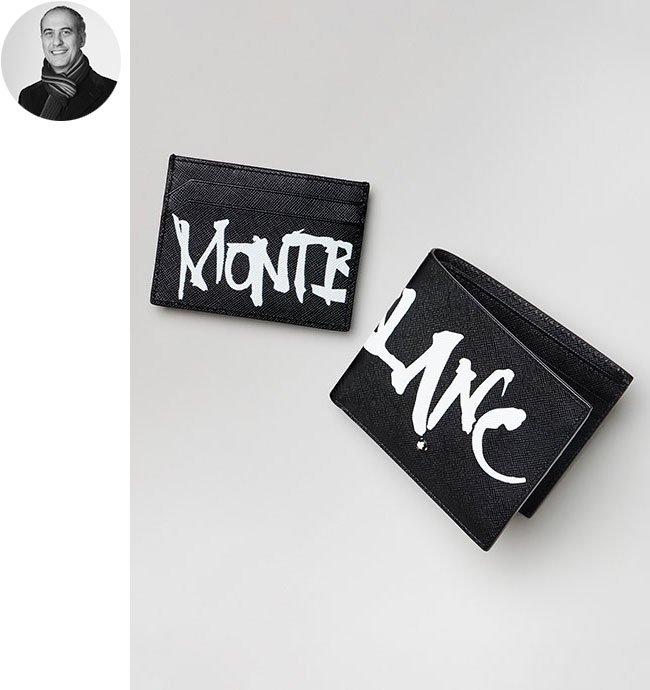 Fragrances from Creed, Tom Ford and Kilian
If he already has a signature scent, he'll always appreciate a replenishment. But if he's not sure what to wear or sniffing around for a new scent, a high-end fragrance made from natural essential oils will be a worthy addition to his dresser-top. Whether a spicy scent from Creed, the citrus notes of Tom Ford's Costa Azzurra Eau de Parfum or a travel set from Kilian, Harry Rosen has the right fragrance for any man on your list.