Take the Stage with Emporio Armani
Emporio Armani captures the elegance and progressive style of Mr. Armani's main line and weaves a handsome harmony between youthful energy, comfort, and a masculine sensibility.
This season, bold textures — herringbone, diagonal stripes, and chevron — mingle with exaggerated silhouettes, rich colours and of-the-moment design. At once sporty and casual, it's a collection that lends itself to any number of urban experiences from outdoor imbibing to holiday get-togethers. These are our picks for the looks of the season.
No. 1 — Winter Weekends
With a spacious silhouette, this slick puffer layered over chunkier knits in pair-with-anything hues is a look that will carry you through the season from country walks to outdoor patios.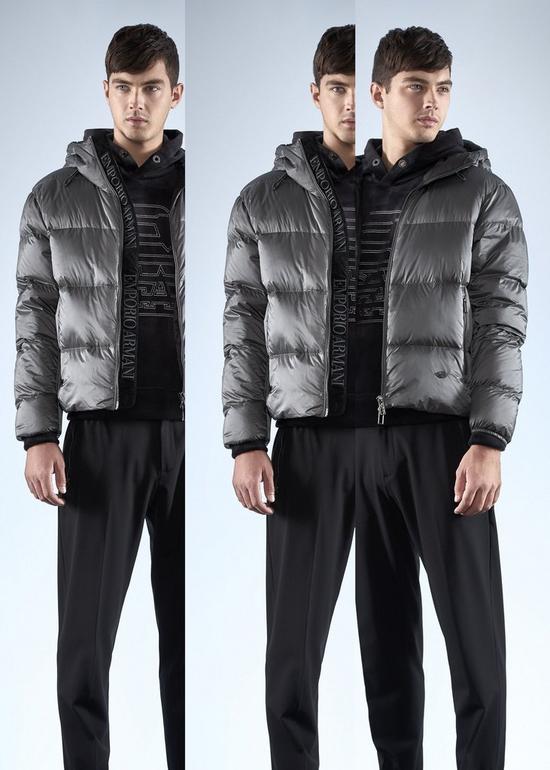 No. 2 — Soft Work (From Home) Wear
Stretch-jersey pants bring ease to your outfit—and fast-paced lifestyle –– while a lightweight knit layers flawlessly under a textured sports jacket for a hint of warmth.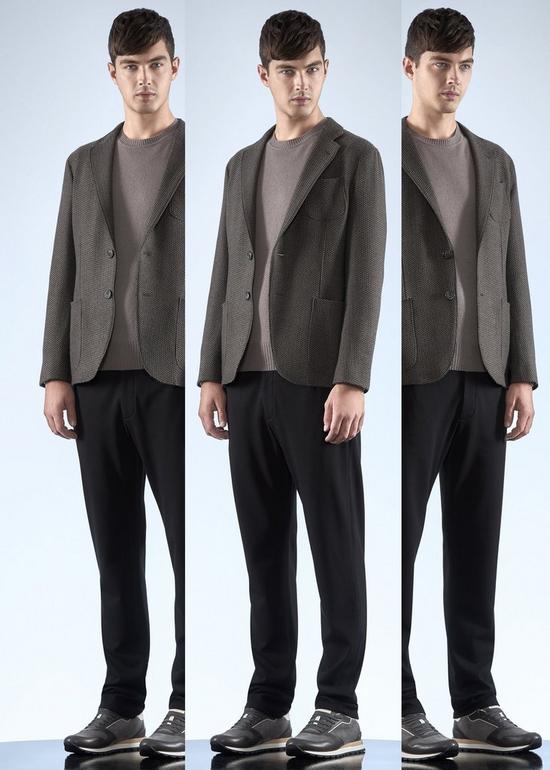 No. 3 — From Day to Date
This textured sports jacket can easily take you from the office to after-work cocktails with a classic trouser, demonstrating a dynamic approach to tailored dressing.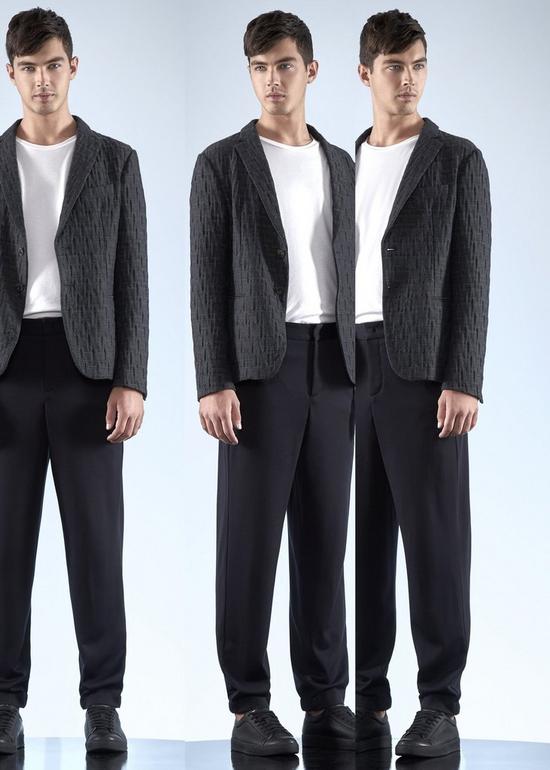 No. 4 — Weekend Warrior
Effortlessly unite comfort and style. A soft button-up jacket over a mangle-printed sweater in an all-over grey hue keeps things polished even when you're off-duty.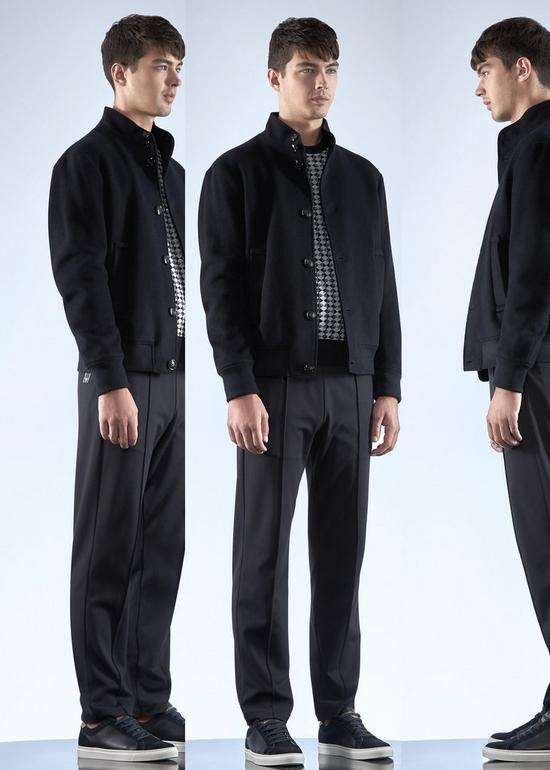 No. 5 — Holiday Heat
Get into the holiday spirit with a confident crimson velvet tuxedo jacket and complementary black trousers. Just don't forget that bottle of bubbly.