As seasons shift and fickle forecasts change with a capricious nature, one's ability to pivot quickly and adapt to their elements becomes necessity when dressing for the day. Whether climate conditions choose to work with or against you, your outerwear must be prepared to accommodate an entire spectrum of scenarios.

Instate the value of versatility across your wardrobe this spring with our new lineup of adaptable outerwear, designed to acclimatize to your ever-changing surroundings.
Trend 1: Vested Interests

When temperatures begin to take a turn mid-way through the day, vests really start to exemplify their true value as an indispensable element of any spring wardrobe. During frosty spring mornings, a puffer vest will provide essential warmth, keeping your torso nice and toasty whether worn atop a thickor light jacket or alternatively, worn underneath larger outerwear pieces for an added layer of insulation.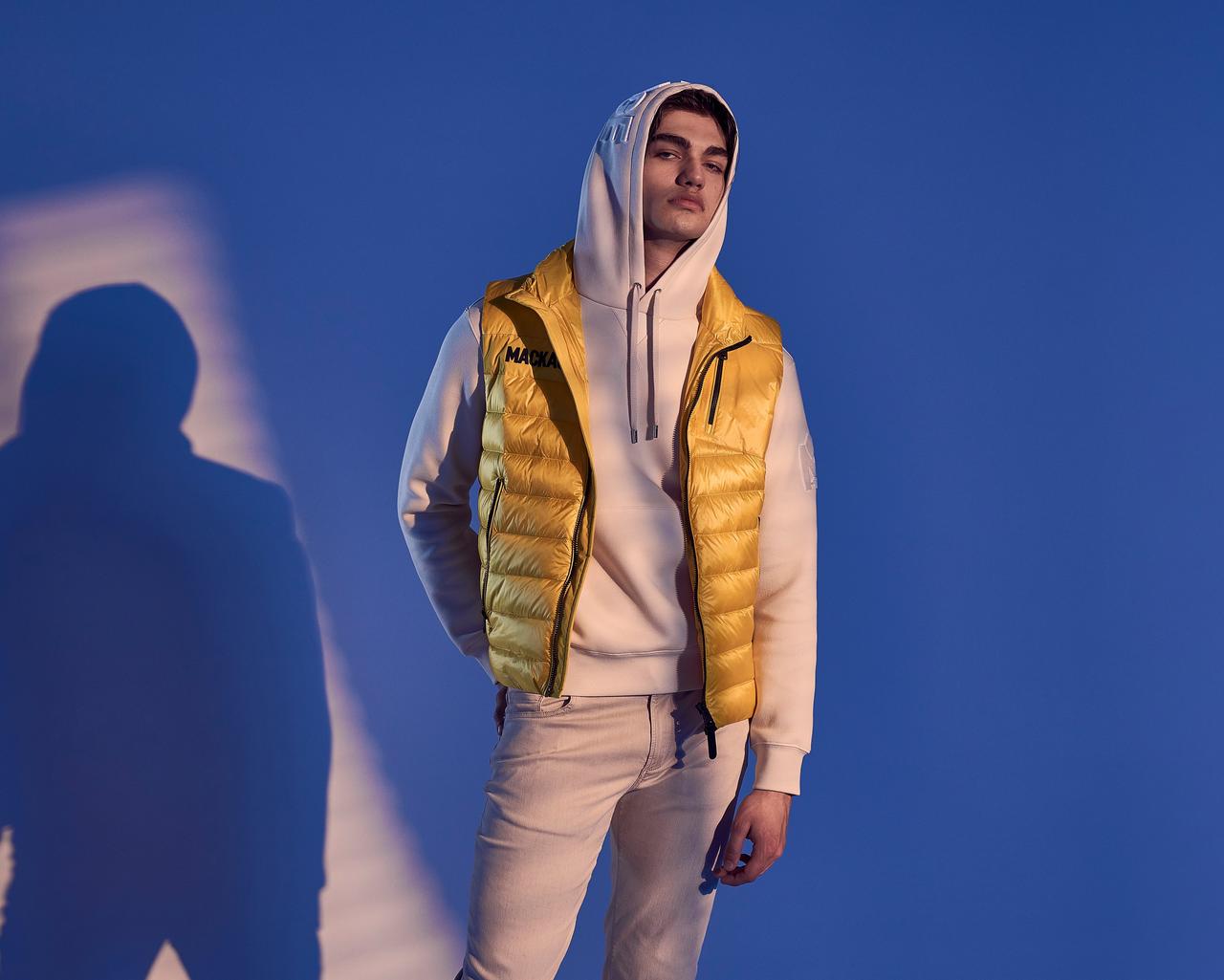 Trend 2: Mixed Messages
Falling somewhere between a hoodie, a down jacket, and a technical knit, jackets like this piece from Parajumpers are too complex for common categories. We find the term "mixed media jackets" is about as apt a definition as you can give them without masking any of their many versatile design features. From the warming qualities of a quilted vest to the protective qualities of a thick-knit hoodie to the overall sleek aesthetic of a classic bomber, mixed media jackets offer the best features of many classic spring outerwear pieces all in one robust package.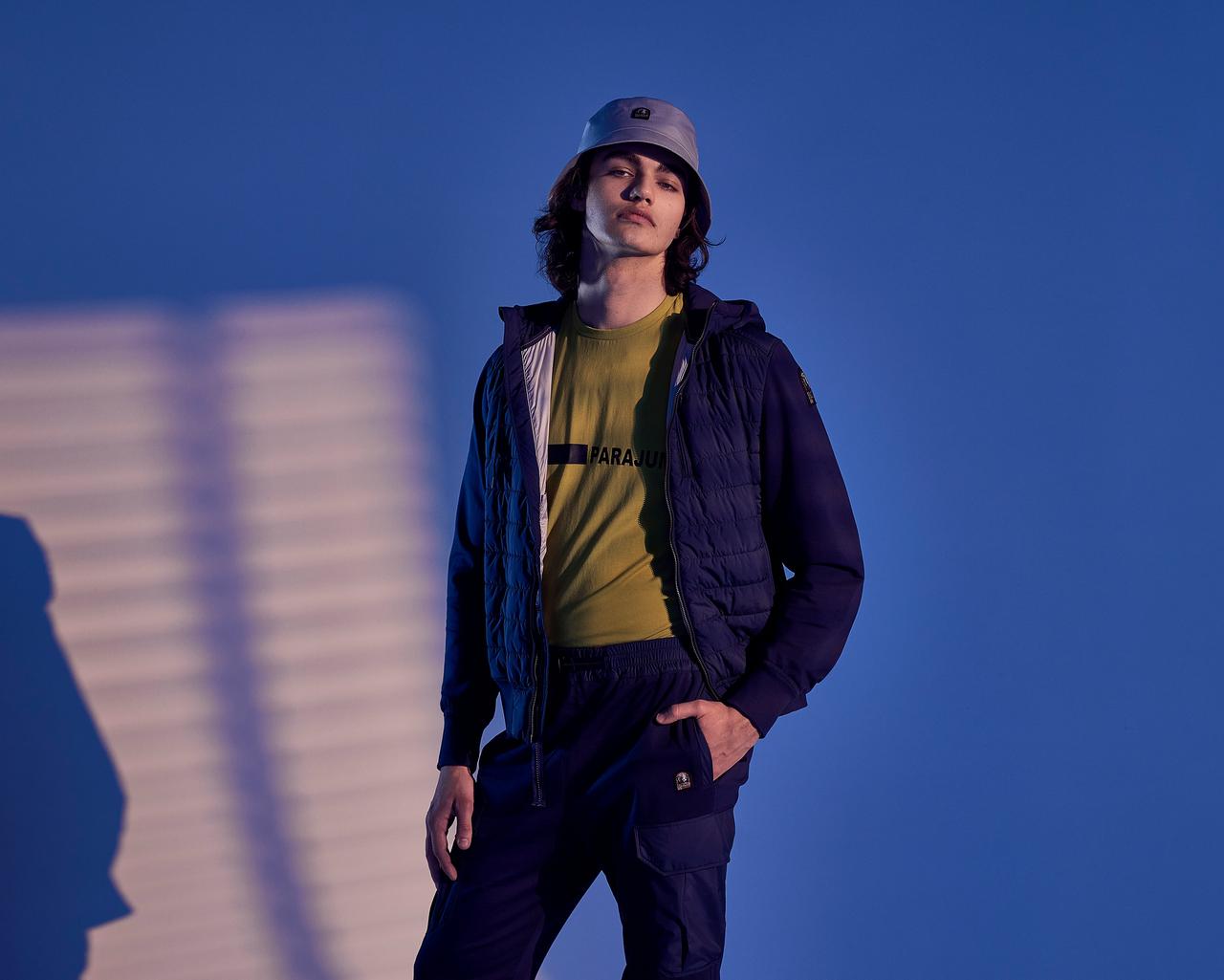 Trend 3: Lightweight Down Jackets
The beauty behind lightweight down jackets largely comes down to their efficiency and economy of warmth. Despite being as light as a feather (or several thousand, to be more accurate), they're supremely warm and supply soothing respite from those unwelcome gusts of cold wind so typical of seasons in transition. The water-repellent nature of our newest set of lightweight down jackets also means they'll serve you well in wet weather, keeping you not only warm but also dry. If your forecast fortunes change midday and you no longer require your lightweight down jacket, simply bundle, fold, or roll it up until you inevitably need it again.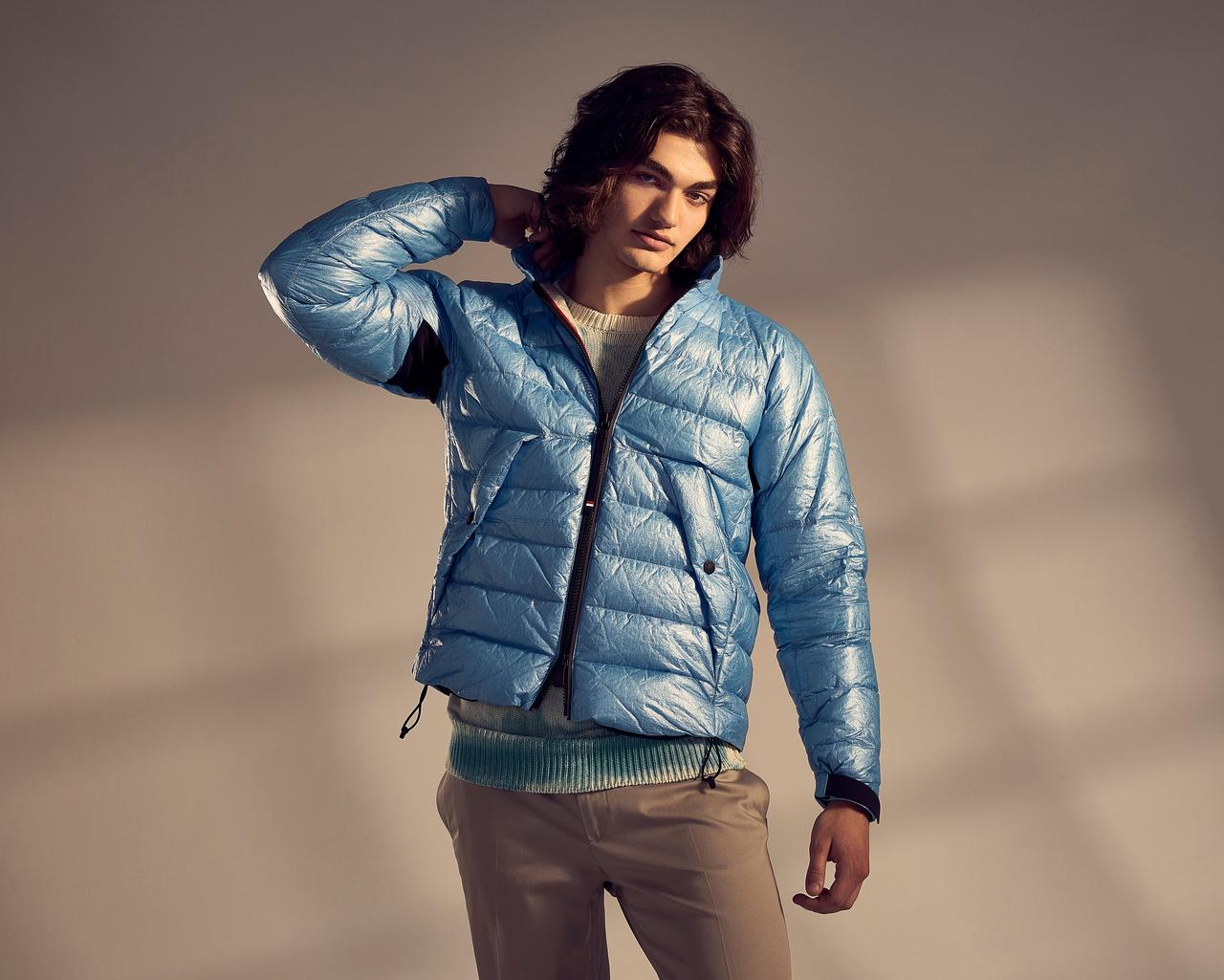 Trend 4: Nylon
Despite the invention of nylon occurring nearly 100 years ago, fashion powerhouses like Versace Jeans Couture still rely on the fabric for its design dexterity today.
With high resistance qualities to wear, heat, water, and other natural enemies to outerwear garments, nylon provides the perfect canvas for top-class designers to fully express their artistic vision without sacrificing on performance. Whether you call them windbreakers, Harringtons, or bombers, nylon jackets succinctly showcase perfect balance between form and function — and none more so than this daring look from Versace Jeans Couture.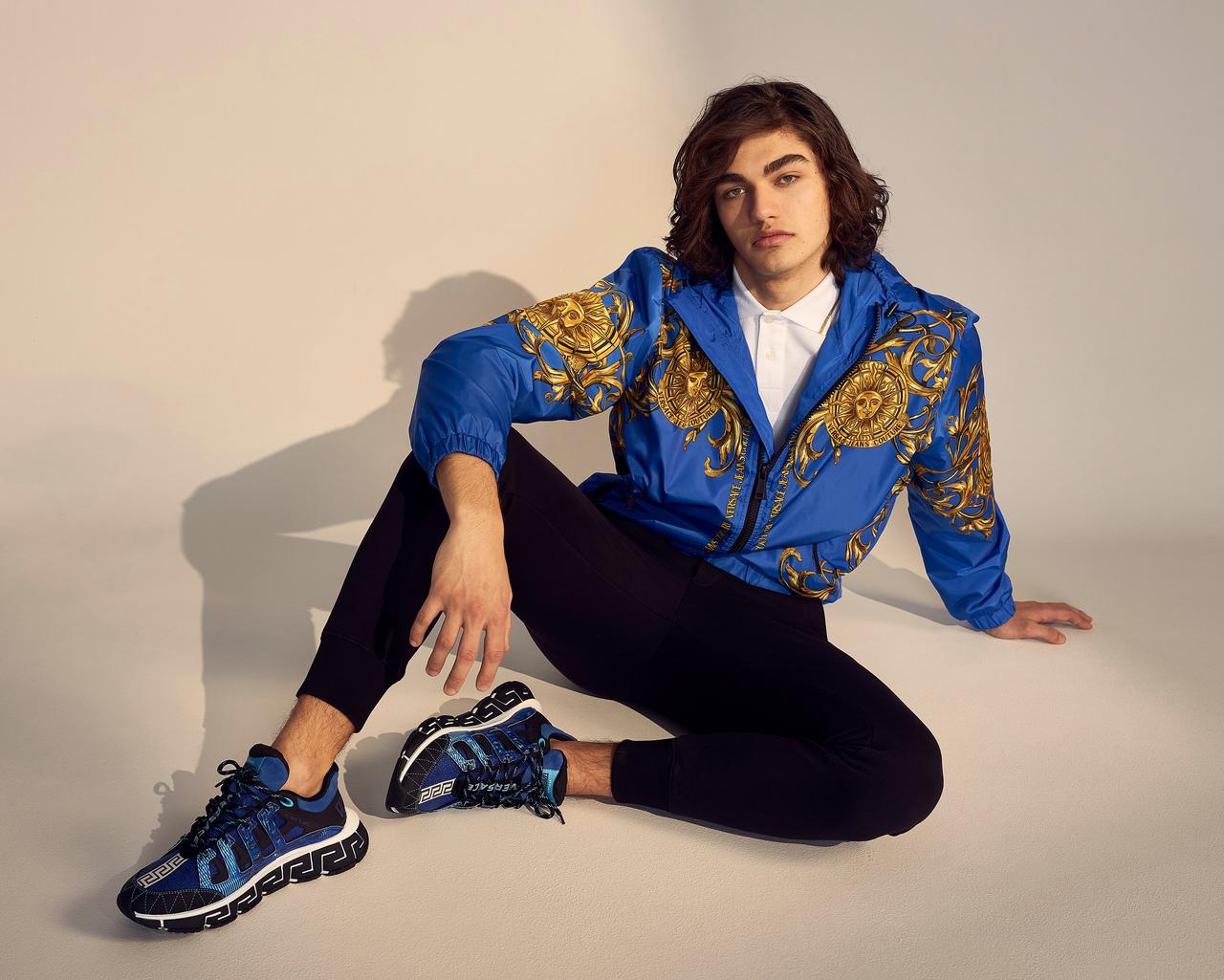 Shop by Designer