Everything You Need to Know About…The Chore Coat
In just over a century, the worker's jacket (or chore coat) has gone from a practical working-class garment to an everyday style for urbanites and an inspiration for the finest luxury brands.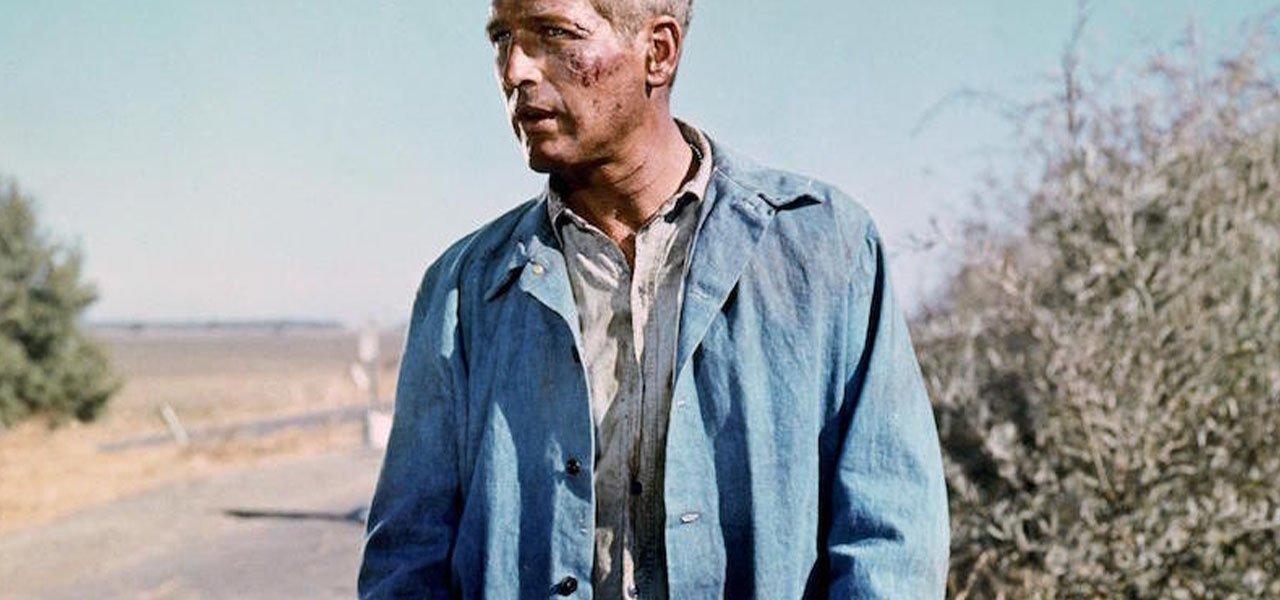 Surely, we can all appreciate having the right tool for the job. Enter: the chore coat.  Once a required uniform for blue-collared professionals and now finding its way into the closets of men with a taste for utilitarian and timeless style, we're glad to say the tough-skinned coat is still thriving.
Regardless of your trade, whether you're a burlier, get'er done kind of guy or a softer-handed "union delegate" (as Ray Liotta once described himself to Lorraine Bracco in Goodfellas), the chore coat is for everyone. Between its newfound purpose in the current day to its re-emergence on the fashion block, now is the time for men of all stripes to embrace this storied garment.
Intrigued by its ambiguous origins and definitive good looks, we went to work on the history and stylings of the chore coat, so you don't have to.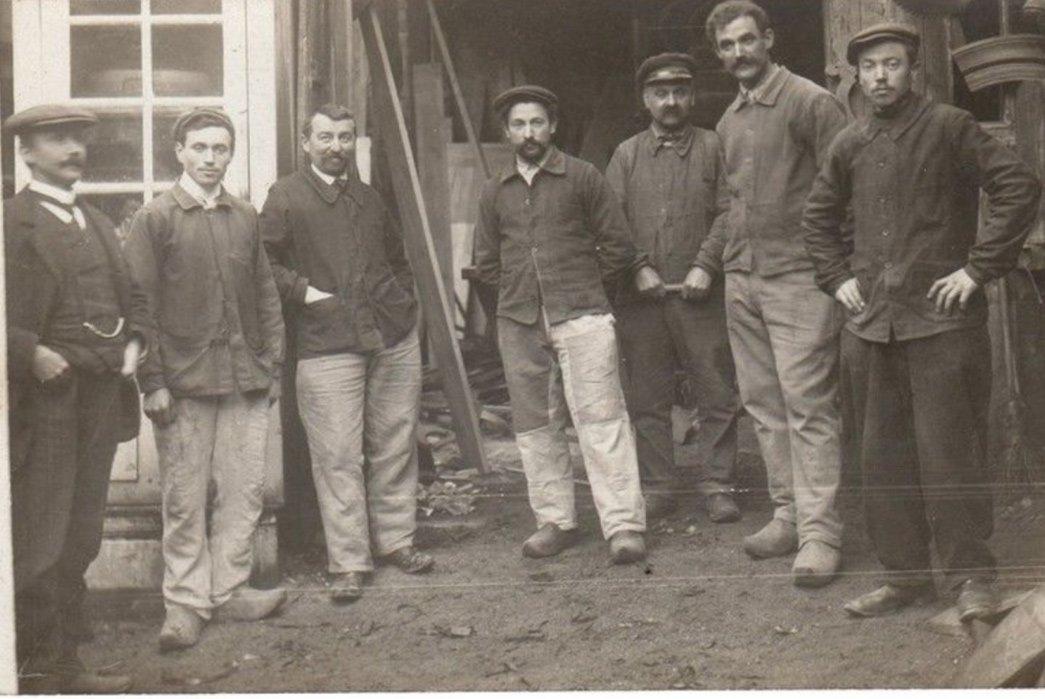 French Work Origins
Over the years there have been many iterations of the garment, though the earliest account of this hearty workwear piece goes back to late 1800's France. Common labourers from factory workers, railroad engineers, gardeners, and even shopkeepers needed an outer layer capable of handling the job they were doing. The French got busy and supplied their men with coats worthy enough to call their own - while no particular designer is credited with its creation, brands like Le Mont St Michel, Champ de Manoeuvres, and Vétra were early adopters, specializers, and contributors to the style.
Intended for the rugged nature of physical work, these jackets had to be nothing less than indestructible, so they were typically crafted from a robust and tightly woven cloth like cotton twill. Standard features of this coat were laden with roomy patch pockets to hold tools (often one or two on the chest and two on the hip), and heavy-duty construction with reinforced copper rivets and double stitched seams. As for the fit, they were boxy and fell straight off the shoulders like a cliff, while the hem ended somewhere between the hip and upper thigh.
This coat was famously produced in a benzoate based blue dye to mask all the grime, dirt, grease, and any other combination of murky substances one might stumble across as a 19th-century working class Frenchman. Aside from the physical attributes of this blue dye, it was also very inexpensive to produce. In fact, just about every working man in France repped this jacket – it became widely referred to as "bleu de travail", translating to "worker's blues".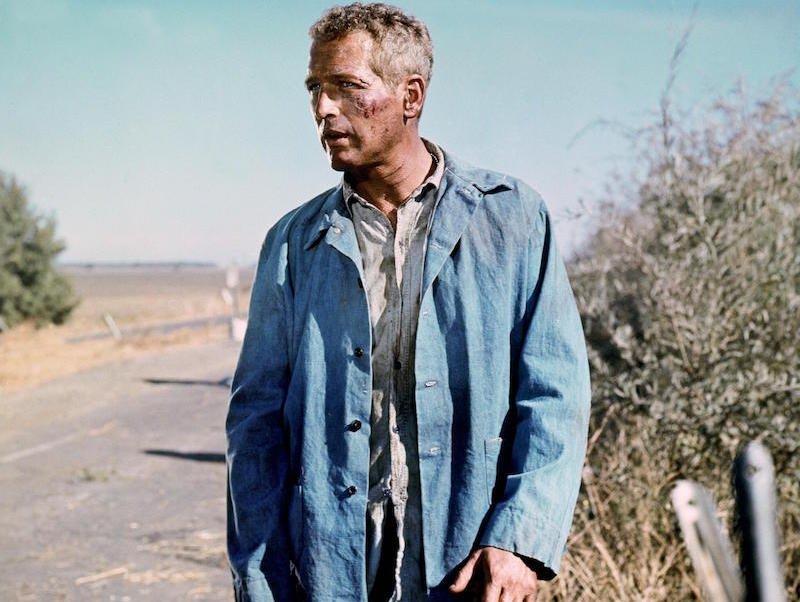 Coming to America
Inevitably, the modest blue work coat made its way to America and earned a new name for itself - the chore coat (the coat to do chores in, of course). Much like France, there's no clear originator of the western version, though Levi's, Carhartt, and L.C King's Pointer Brand are among the usual workwear suspects.
As opposed to dyeing it in the French's blue-indigo hue, the Americans took a different route - denim, canvas, and herringbone fabrics were introduced to the workforce, along with drab finishes like Carhartt's famous "duck brown".
The now Americanized coat saw the same uses as its French counterpart, though you may have recognized its stint in prison – your favourite convicts Paul Newman and Tim Robbins wore chore coats in Cool Hand Luke and Shawshank Redemption, respectively. The examples they donned were blue denim, albeit muddy and tattered, we must say - they still looked pretty fly.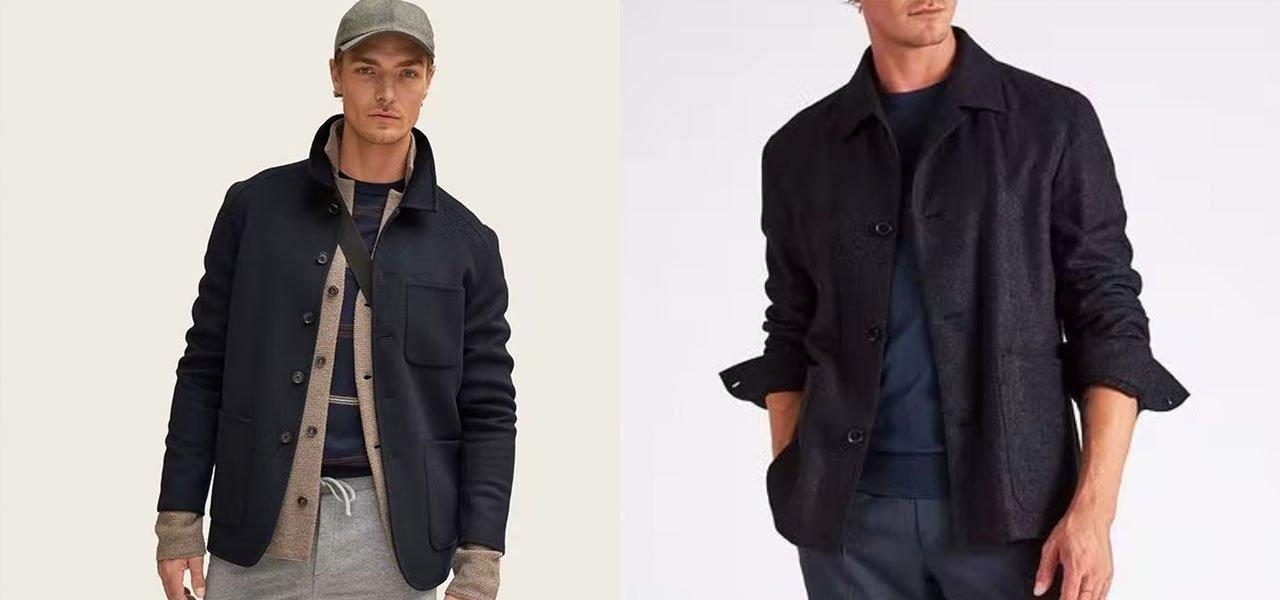 Today
The coat is practically the same as it was - a spread collar, button placket, patch pockets, and hip length – back with France's innovation. The legacy of the chore coat is akin to that of Leo Fender's Telecaster - most will agree that whatever they did with their designs the first time around, they did it right. Granted, the methods of production and choice of materials have come a long way – much like the chore coat, but it's those initial designs that have stood the test of time.
Between the workwear renaissance in recent years and the easing of office dress codes, the chore coat is now something that we can look to not just for functionality, but for a progressive idea of work and fashion. While you may not need the pockets to carry tools at your desk job per se, there are many reasons to be stunting in a chore coat on your day-to-day.
For one, the chore coat has evolved into a more relaxed, laid-back, and silhouette flattering garment. The biggest changes to the garment are primarily in the fit and fabric – with streamlined silhouettes and softer, more luxurious fabrics.
Secondly, the garment's practicality. While you may not have the need to carry actual tools to your office job, those spacious pockets will help you manage your key-phone-wallet trifecta without weighing you down.
Finally, versatility is key. When you lose track of time on that high priority project and you're barely able to change for your date at 8PM – a chore coat will offer a dressed-down outlook to a button-up shirt, tie and dress pants but is equally stunning with jeans and a sweatshirt on the weekends.
How to Style
When it comes down to picking out the right chore coat, you'll be pleased to find that there's a myriad of fine styles up for the taking - classic, conventional, and contemporary alike. This simple example from L.B.M 1911 is a solid place to start.
For a throwback look, the wavey texture of a chore coat in a vibey corduroy fabric is perfect for milder weather – it'll also earn you plenty of compliments that are equally as warm.
For when the temperatures drop even more, you're encouraged to introduce a heavier chore coat to your outerwear wardrobe. Wool and cashmere compositions are best suited here, like this coat by Patrick Assaraf. Layered over a suave turtleneck, pleated pants, and maybe even some high socks and penny loafers, it makes for a serious look.
Last but certainly not least, though definitely the most contemporary of the bunch, is ZEGNA doing their thing with this stunning runway piece. Taking notes from the original French coat and fusing it with today's trendy idea of workwear, it's what you would call "fashion forward". Oversized jeans, chunky lug sole boots, and sporty shades are calling this coat's name.
The chore coat has come a long way, and if this is any indication of where it's going, we love to see it.
TAGS:
#Fashion,
#Style
,
#Outerwear
,
#Coats
,