Canali has seen a lot of fashion trends come and go over its nine-plus decades in business. With a steady hand and uncompromising craftsmanship, Canali has remained among Italy's most respected brands by staying true to its heritage while looking to the future.
This spring, Canali stays the course with a collection of tastefully understated suits, sports jackets and luxurious basics. Longtime fans will recognize the precision and attention to detail that's synonymous with the Canali family name. For the uninitiated, this collection serves as a welcome introduction to a brand that consistently defines (and redefines) effortless Italian style.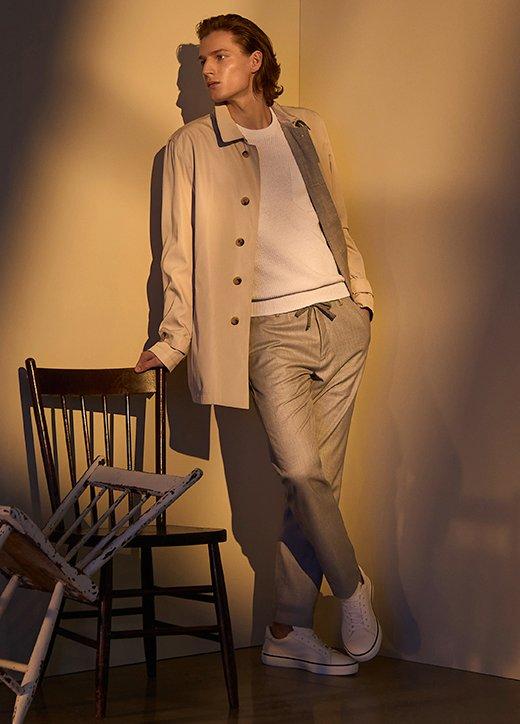 Make It Rain
Canali made its name crafting high-quality raincoats before pivoting to tailoring in the '70s. The brand's skill with outerwear remains, however, as you'll discover the moment you see yourself in this deftly-elevated water-repellent coat. Paired with a pale cotton knit sweater, Canali's polished-comfortable drawstring trousers, and a pair of classic white sneakers, this is a look that's too good to save for a rainy day.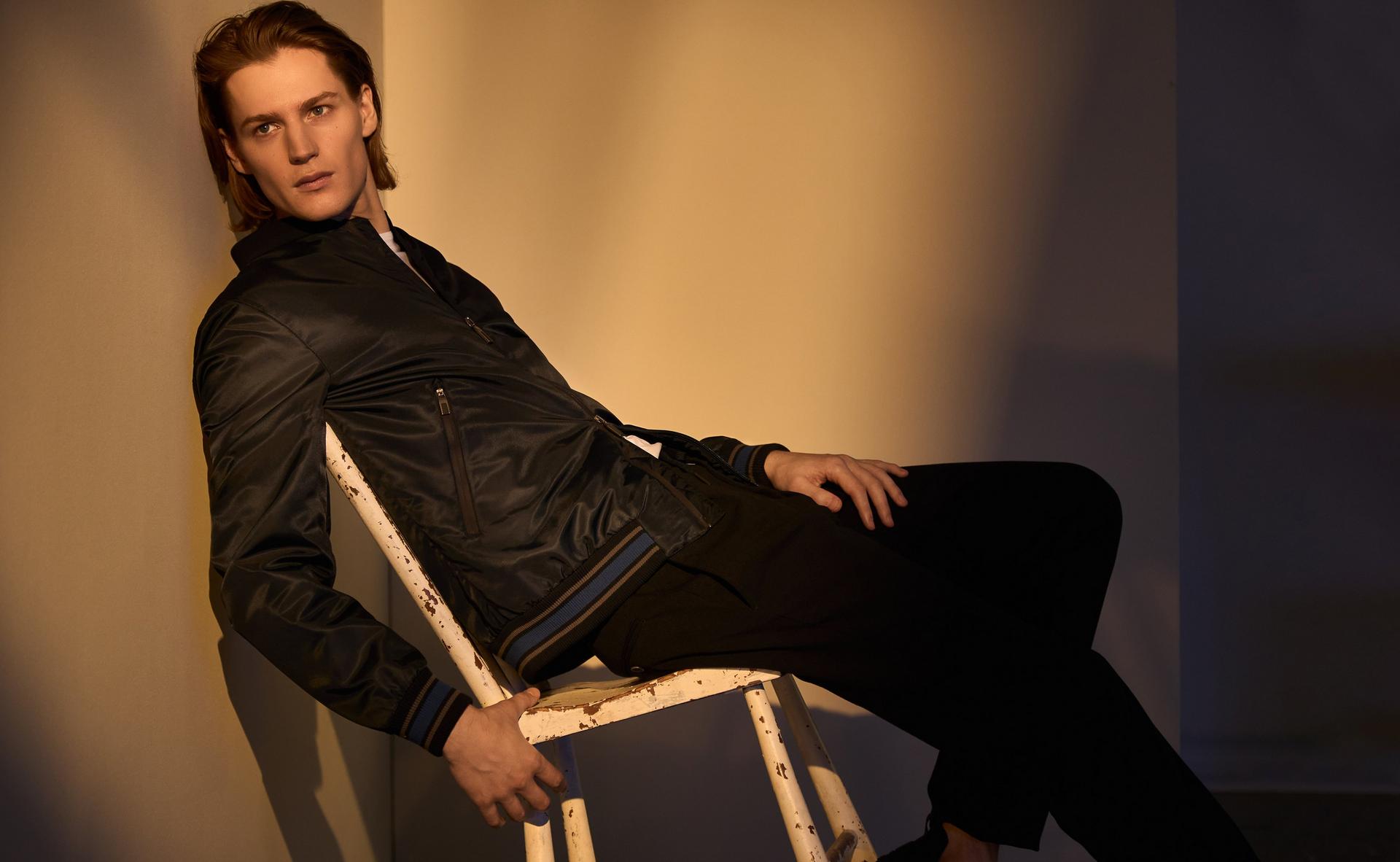 Bombs Away
Just because Canali is renowned for its tailoring doesn't mean they don't also hit it out of the park when it comes to sporty basics. Throw this lightweight nylon bomber on over your best white tee, with stretch cotton drawstring joggers and a low-key technical sneaker, for an upscale take on athleisure.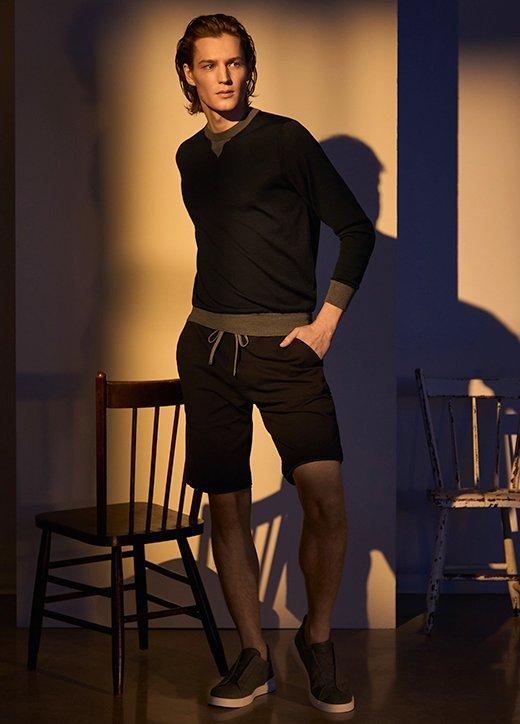 Simple & Sporty
Summer dressing is all about comfort, and at Canali, that means slim, sporty casual pieces in soft, easy-wearing fabrics, like this lightweight wool sweater and drawstring shorts. It's sporty yet refined, equally ideal for an afternoon sail on the Aegean, or a long lazy summer day by the lake.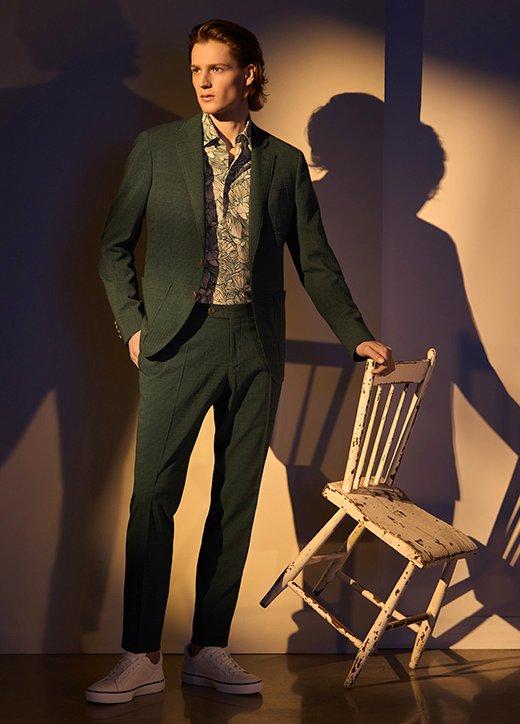 Easy Being Green
Canali has built its reputation on its uncanny ability to skate where the puck is going (or whatever the Italian equivalent of that maxim is). For proof, check out this checked wool-blend sports jacket and trousers combo that marries old-school quality with contemporary details. Tailored in a modern, masculine silhouette and cut from a handsome stretch wool blend fabric, it can easily be dressed up for the office, or paired with a bold print shirt and sneakers for a fresh, weekend-ready look.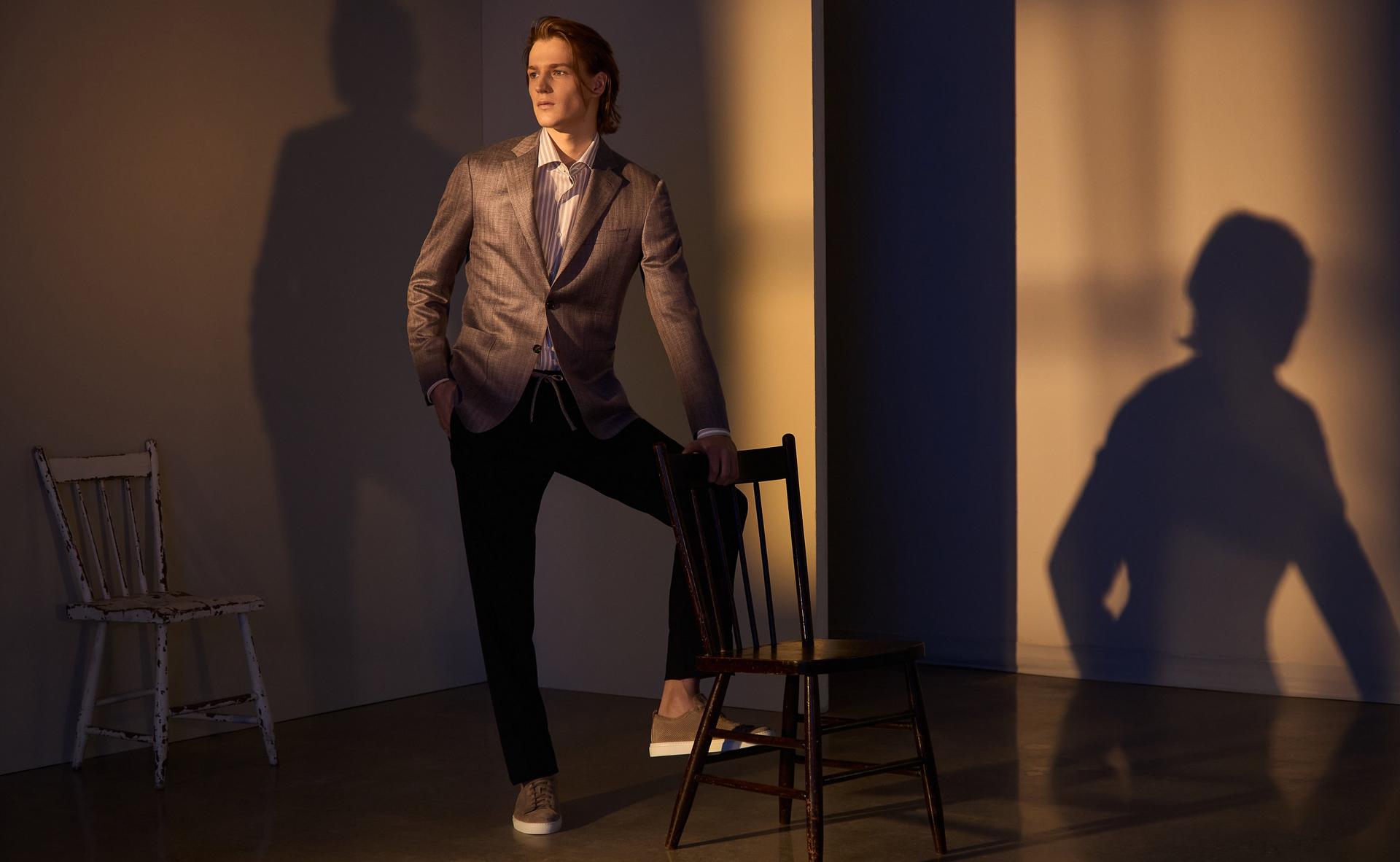 Lovely Lavender
A lavender sports jacket is an adventurous detour from the standard greys and navy blues in your rotation, and in Canali's skilled hands it becomes a surprisingly versatile summer essential. A perfect accompaniment to the brand's slim drawstring trousers, a lightweight cotton-linen button-down and your favourite designer sneakers, this is Italian tailoring you can wear every day of the week.