Canali's Modern Expression of Lightweight Tailoring
Welcome to The World of KEI
Canali's Modern Expression of Lightweight Tailoring
Welcome to The World of KEI
Born from the desire to provide modern men with a garment that combines classic tailored silhouettes with the true essence of comfort, Canali's KEI jacket was first created in 2007.
Since then, the now iconic design has become one of the Italian menswear brand's most recognizable and appreciated pieces, retaining that same heritage-driven sartorial elegance men have come to expect from Canali while achieving the utmost in softness, comfort, and the illusion of weightlessness.
Learn more about the world of Canali's KEI jacket and why the garment is still as relevant as ever in today's modern world here.
KEI derives its name from the letter 'K' — the initial of the English verb knit, or knitting — used to convey the concept that the jacket is as comfortable to wear as a piece of knitwear. Here, the KEI jacket is paired with a cotton knit polo to further exemplify the degree of comfort one can feel even when dressed in a quintessentially smart-casual look.
Don't be mistaken, however; the KEI jacket hasn't misplaced its roots in traditional tailoring. While the KEI champions lightness and softness, the jacket remains a fully canvassed piece, complete with a full canvas interior.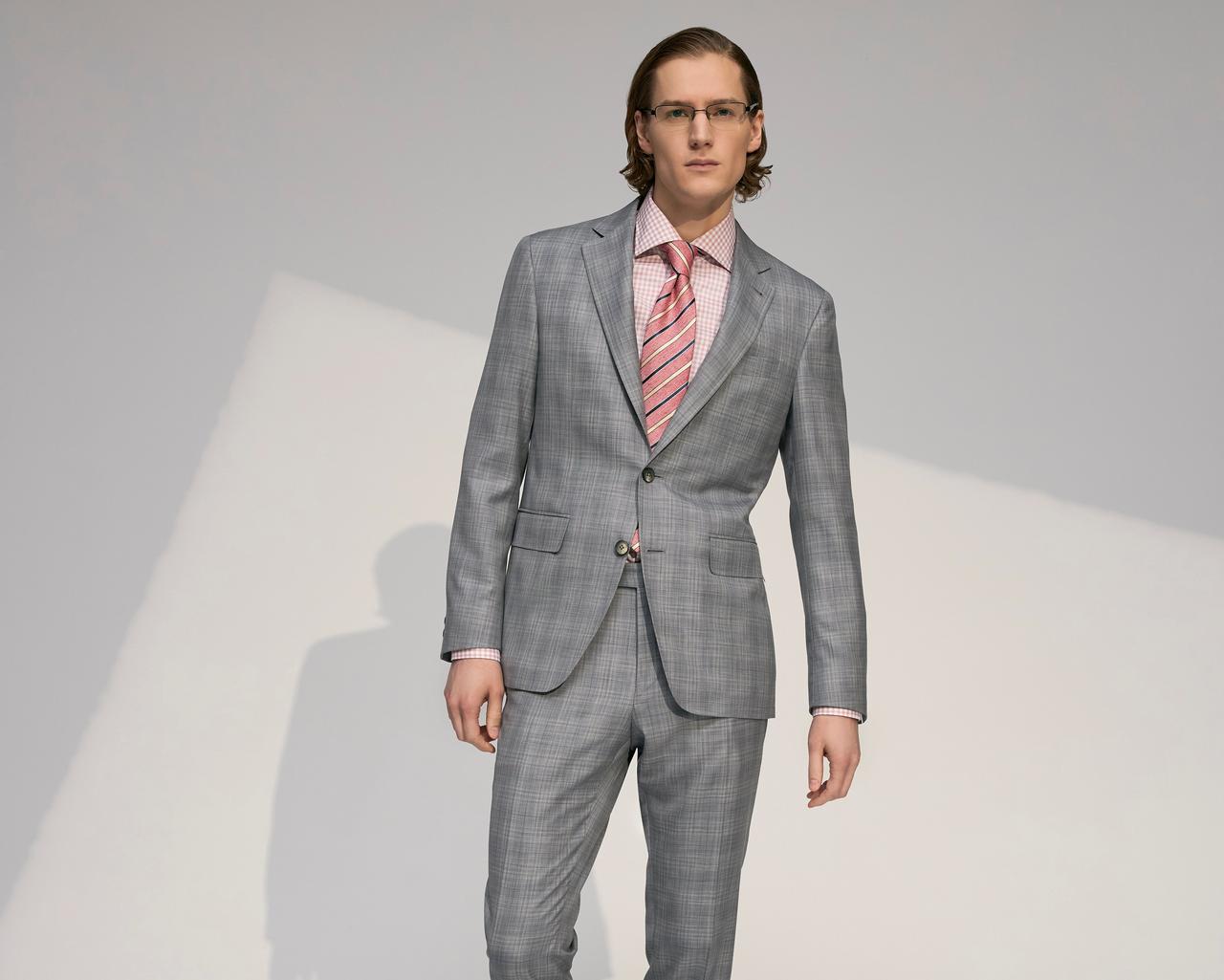 The versatility of the KEI jacket extends beyond just casual and business formal, however. Shown here in an elegant crème white colour and accompanied by a pair of black trousers, this expression of the KEI is influenced by classic black-tie attire — here, with a youthful, contemporary twist.
In the eyes of Canali, the spirit of the KEI extends far beyond just a jacket. Instead, the true character of the KEI lies in its construction, which means that it also gives life to Canali suits, coats and trousers.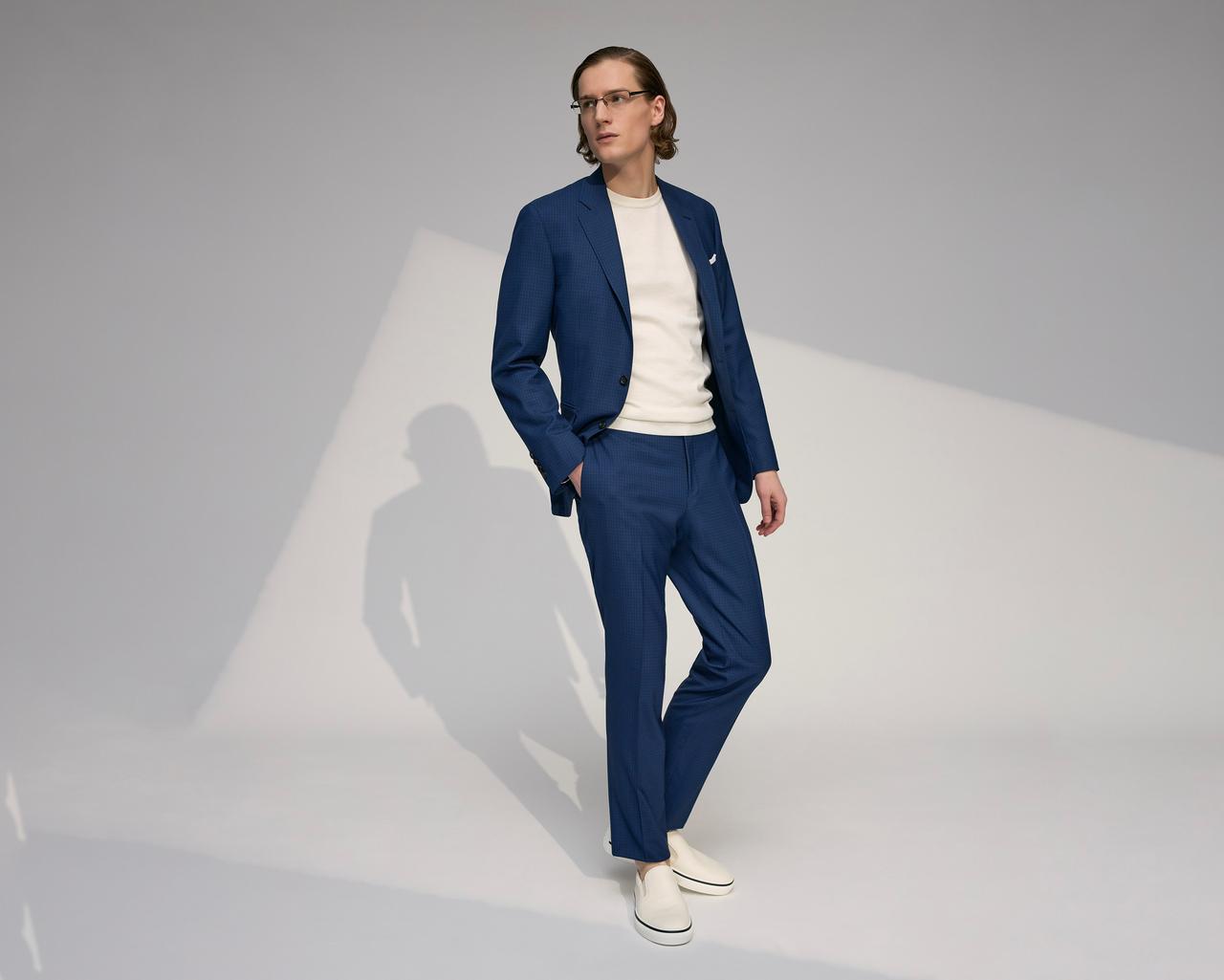 In true KEI style, Canali has also shown this example of the more contemporary full KEI suit, expressing a more casual and relaxed sentiment than the more formal concept of a business suit. Whether worn with a dress shirt and leather shoes or a lightweight knit and sneakers, the KEI feels equally at home.
The KEI has remained one of Canali's most beloved and successful garments primarily in thanks to the perfect harmony between the jacket's well-constructed tailoring elements and its effortless aesthetic. With the KEI, Canali encourages you to wear tailoring in any way that suits your modern lifestyle.