The Very Best Shoes to Wear with A Tuxedo
From velvet to patent leather, strut into the spotlight at your next event in style.
By: Alex Kuch
Date: 2023-11-06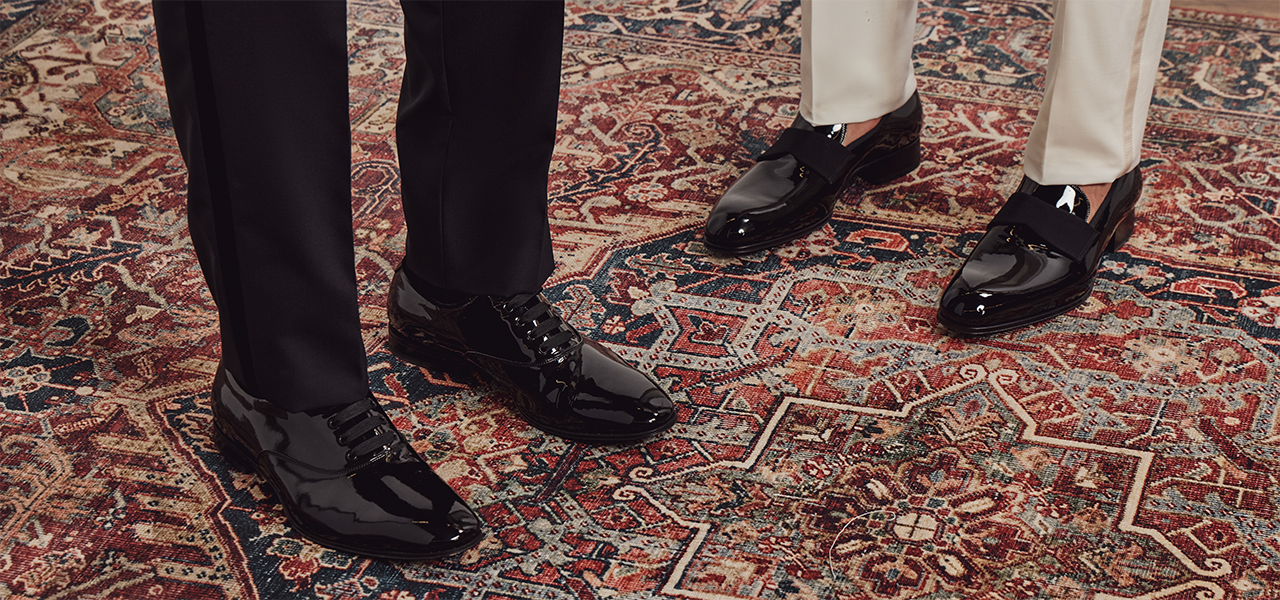 As significant a part of life as shoes are, it's not often that a man can wear shoes that lay it all on the line. Sneakers get us through the day-to-day, solid lace-ups for the work rotation, and boots for toughing bitter weather—but how about those occasions that let our shoes shine like a diamond?
From velvet slippers and patent lace-ups to high-fashion extravagance, read on to find our favourite spotlight-ready footwear to complement your tuxedo at the big event.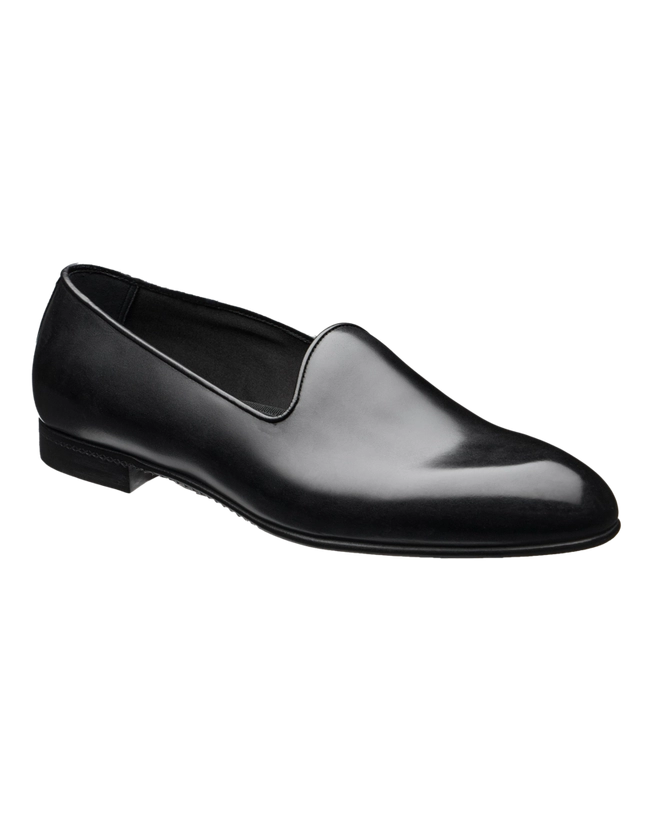 The Sophisticated Slip-On
ZEGNA Gala Polished Leather Palermo Loafers
Nothing is quite as alluring as a tuxedo finished with a pair of slippers; it creates a refined contrast against a crowd of lace-ups. ZEGNA does formal footing exceptionally well, and the Palermo style takes the podium here. The hems of your trousers will effortlessly complement these slippers. No penny bridges, tassels, or ornaments—just pure slip-on sophistication.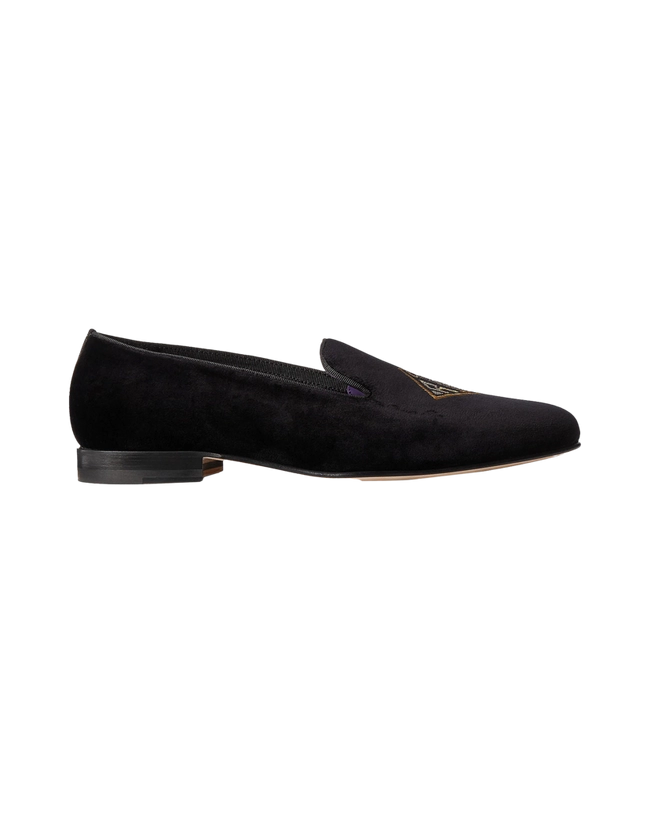 The Enigmatic Velvet
Ralph Lauren Purple Label Alonzo Monogram Bullion Velvet Slippers
If you've ever tried on a pair of proper velvet shoes, you may have wondered why all shoes aren't made like this. Ralph Lauren Purple Label ups the ante, as per usual, with the Alonzo slipper. Striking at first glance and intoxicating at second, you're instantly met with a yellow diamond monogram on the toe—like lightning against the black velvet. As your eyes move along the detailed heel opening trim, you'll be pleased to find an insole adorned by the brand's signature quilted purple lining. If you're looking to get the most out of a velvet slipper, this is the pair to acquire.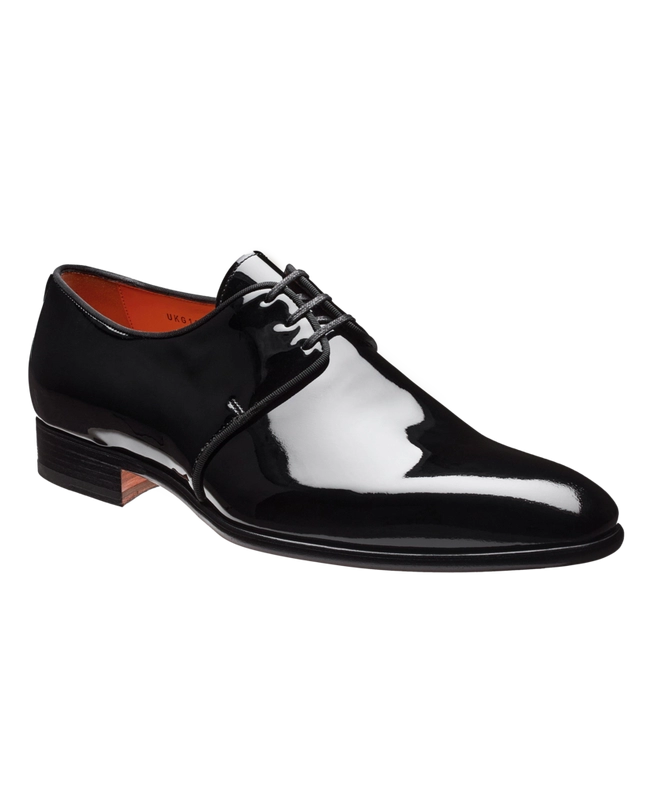 The Timeless Patent
Santoni Patent Leather Lace Up Derby
Patent leather lace-ups are the undisputed classic dress shoe and that's not bound to change anytime soon. Investing in a forever pair is well worth your dime. This pair by Santoni takes the spotlight, with its impeccable mirror-like shine, grosgrain trim, Goodyear welt, and the label's iconic orange in- and outsoles to finish. With a pair this handsome, you'll find yourself admiring them as much as they catch your eye.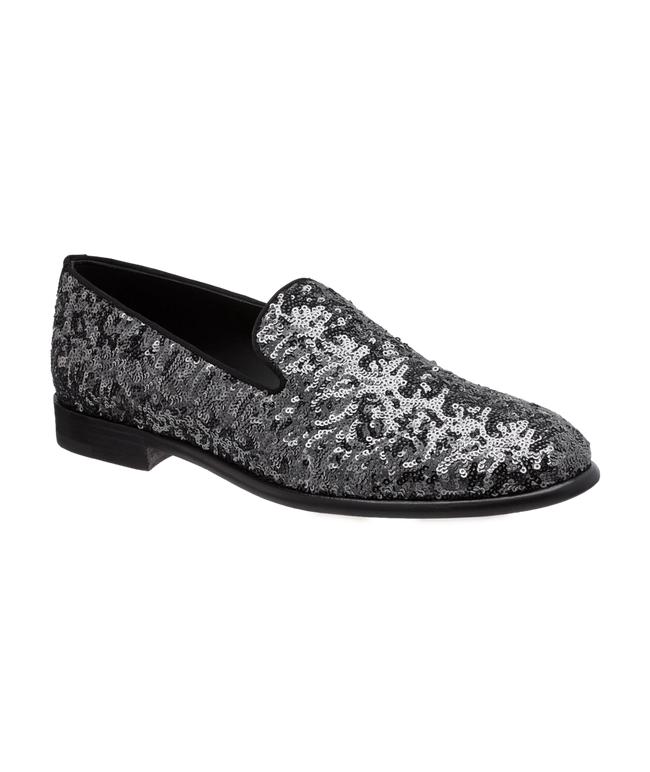 The Showstopper
Dolce&Gabbana Sequined Slippers
Sometimes there's an urge within us to go above and beyond, and these Dolce&Gabbana slippers achieve just that. Adorned in full silver sequins, this is a pair of shoes that elevates event wear to a crescendo; let it be your moment to express a side of your style that you typically can't. This is one of those occasions where the loudest and the brightest harmonize.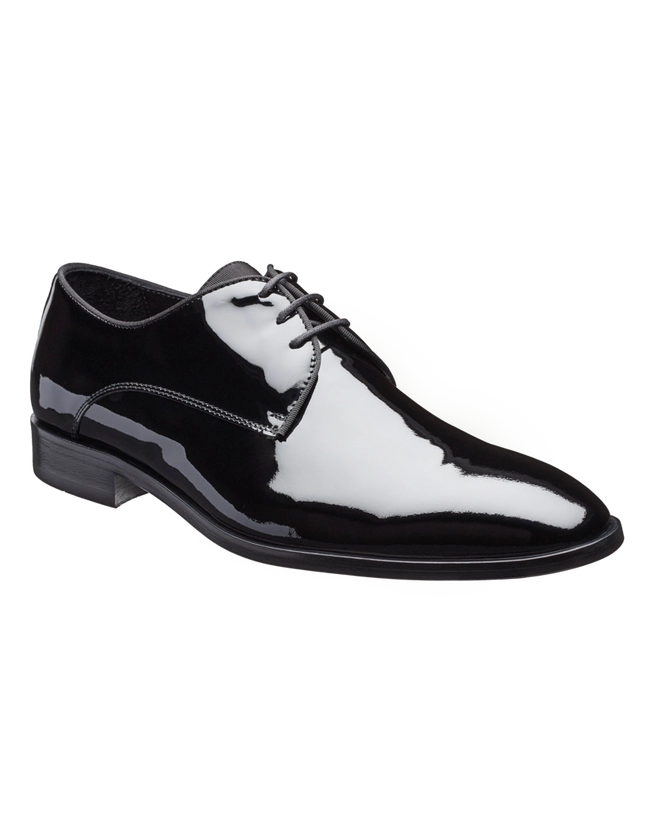 The Best Starter Shoe
HAROLD Glossy Patent Leather Derby
A patent leather lace-up shoe stands as one of your more sophisticated choices—and who says you have to spend a lot to acquire one? Exhibit A: this derby by HAROLD. Obtaining a pair of Italian-crafted glossy lace-ups for well under $500 is an obvious choice; they'll have you confidently strolling into any event with contagious laughter and a smile brighter than your shoes. Additionally, the rubber-backed heel on these shoes is perfect for tearing up the dance floor.
TAGS:
#Fashion,
#Events
,
#Formal Wear
,