6 Well-Crafted Leather Accessories Worth the Investment
These fine leather wallets, keychains and toiletry bags are built to last you for years.
By: Harry Rosen Staff
Date: 2023-02-09
A man's wardrobe goes beyond just, his wardrobe. You can have the sturdiest selection of staple tees, a dizzying multitude of shirt and tie combos, the swankiest suits, and a collection of shoes that go deeper than Brady in the fourth quarter — but once you're out the door without the right accessories on you, how far will you really get?
And that's where we come to the lifestyle essential that is a really, really well-crafted leather accessory. We're talking lifetime investment pieces hailing from brands renowned for their handy leather work, putting their best foot forward and digging into their hide-hunting ancestry.
From your day-to-day wallet, to toiletry bags on your travels, and notebooks to immortalize your being, these are the best leather goods worth your while — and for years to come.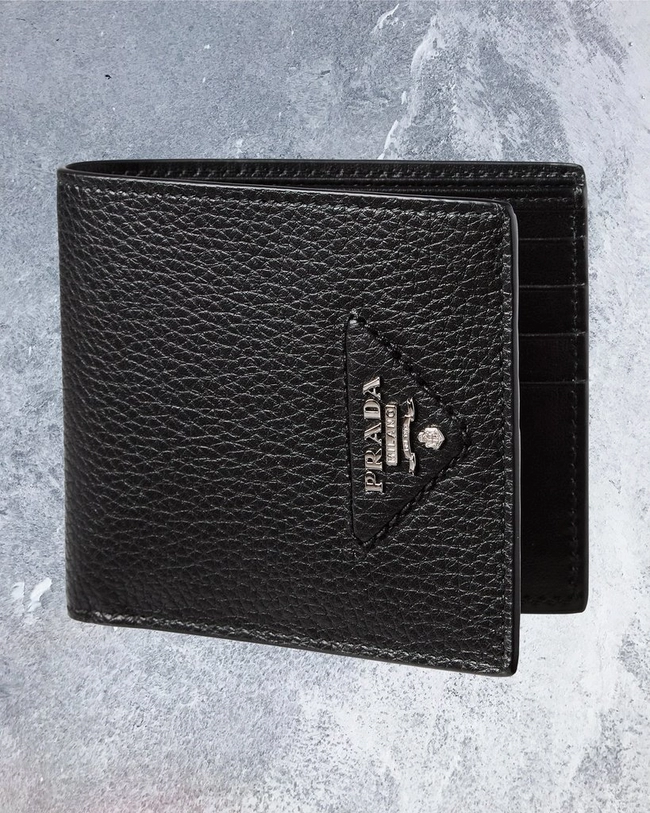 Prada Bifold Wallet
For those looking to elevate their wallet setup to the stratosphere, it just takes a little Prada to get there. Crafted from supple pebbled leather, this is a wallet that doesn't need to make a choice — with a full selection of card slots and a bill compartment, you'll never need to think twice about what's going in your pocket. Finished off in the enigmatic black Prada aesthetic, a metal emblem adorns the front with a stitched triangle perimeter, making it an equally admirable piece for men with traditional and contemporary styles alike.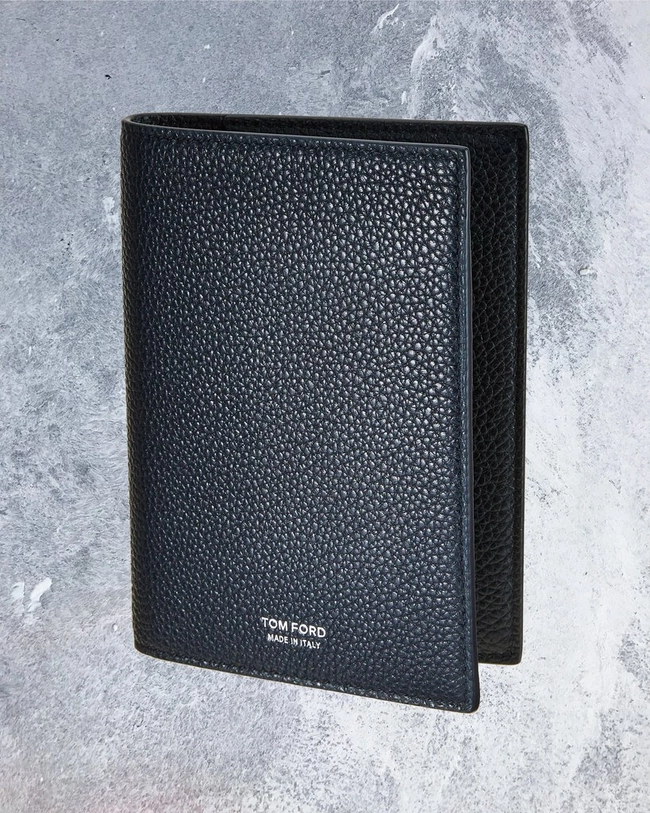 TOM FORD Passport Holder
While you're globetrotting, you're bound to have your hands plenty full, between luggage, finding your gate, and catching a flight on time, you'll want to be able to flash your passport in a moment's notice. With that said, there's no better way to do so than with a serious passport holder from a serious designer none other, than TOM FORD. It's a larger-than-life brand that needs no introduction, and moreover, their bold sentiment is stitched deep into their leather work. Crafted from grained calfskin with space for all your essentials, there's nothing quite as bold as passing through customs with a TOM FORD passport holder.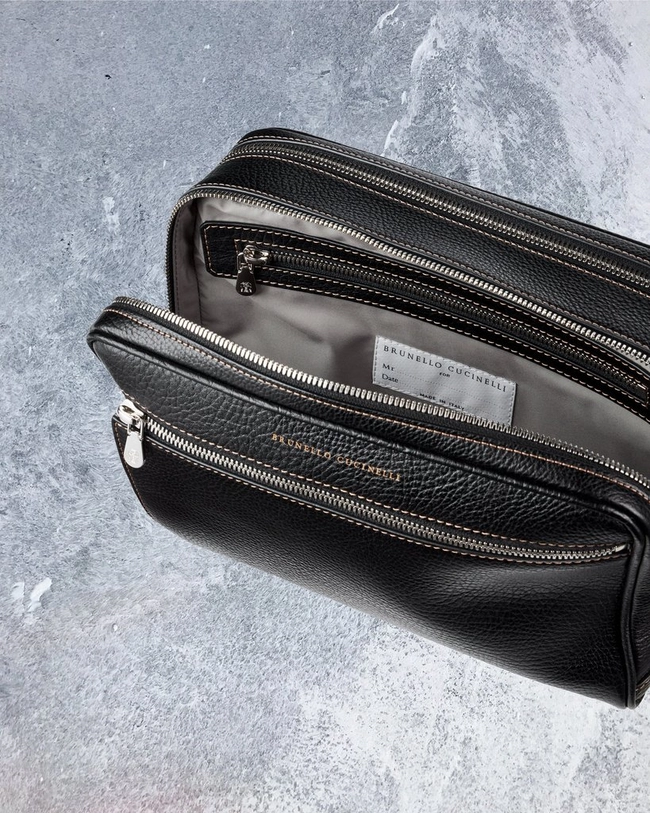 Brunello Cucinelli Toiletry Bag
A toiletry bag is one of those accessories that is often overlooked, yet still over utilized. Though, our theory is that a good enough accessory will command the attention it deserves — much like this toiletry bag from Brunello Cucinelli. Applying their superlative attention to detail and master craftsmanship equally as carefully to their leather goods as they do their tailored attire, you can immediately sense that this brand doesn't settle for anything less than excellence. Blessed with a bevy of outer and inner hefty zippers engraved with their logo, this is an equally outstanding travel necessity as it is a compliment to the rest of your leather collection.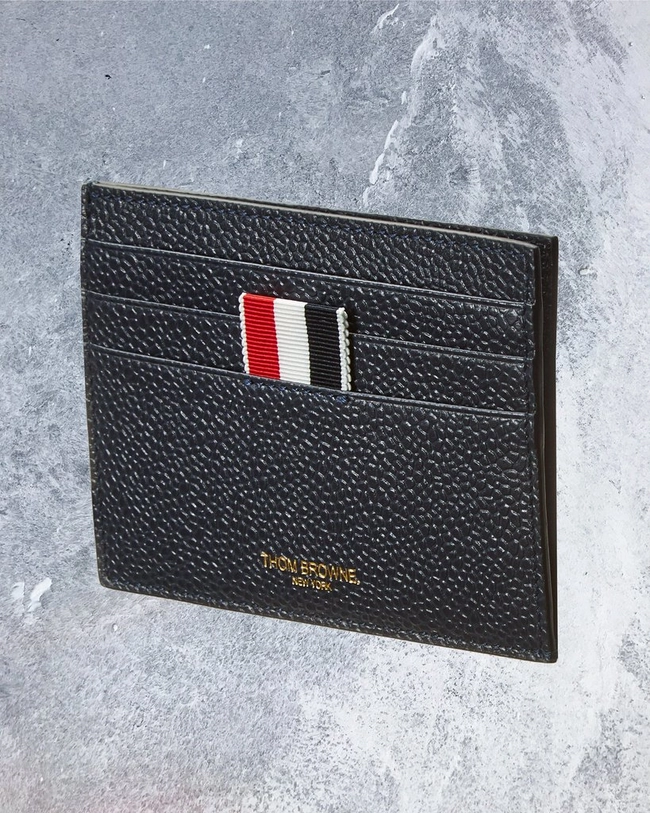 Thom Browne 4-Bar Card Holder
If a full sized bifold wallet isn't your thing, perhaps a card holder by Thom Browne might be. Known for their simplistic, yet challenging modernist aesthetic, the designer's signature 4-Bar makes an appearance on this piece — the three card slots are met with an open middle compartment, making it a super minimalist pocket companion that serves up loud looks. To really lock it down, the pebbled leather is stamped with their wordmark and finished with a grosgrain loop. Much like the brand's visual appeal and fashion sentiment, you're bound to subvert expectations when this is your go-to cardholder.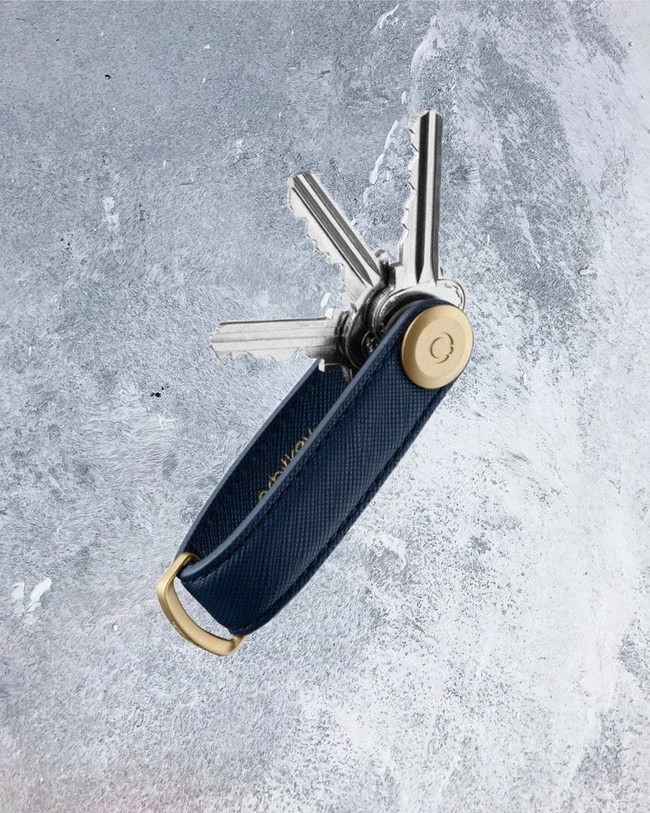 Orbitkey Saffiano Key Organizer
Coming a little out of left field, this is something you didn't know you needed. Orbitkey crafts leather goods small enough to hide in your pocket, but big enough to change your life — their key organizer in particular, is reminiscent of a Swiss Army tool with its award-winning multi-key foldout design. Able to carry 2-7 standard keys, including your car keys and fobs on the D-ring, this is a tool made for the man with his hands full. While this example comes in the tough yet fashionable Saffiano leather, the brand offers plenty of different leather styles and finishes so you can seamlessly integrate one into your collection. Could you imagine how many key-fumbling horror flick characters could've been saved if they had just used one of these?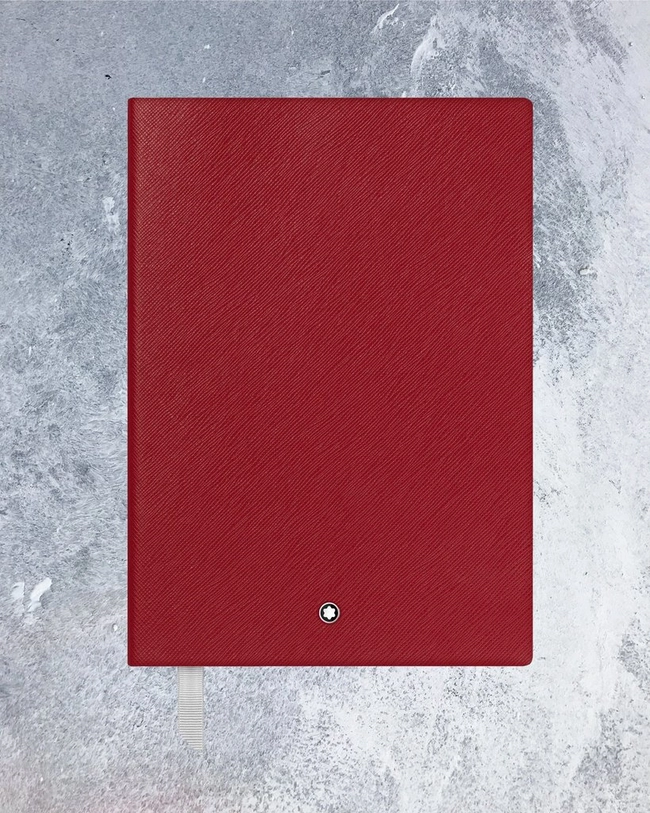 Montblanc Leather Notebook
In a time where we spend so much of our lives on a screen, the moments we get with pen and paper are grand — and they should be treated as such. Going with a notebook from a dedicated brand with over 100 years of writing expertise, is certainly not a bad choice. The 192 pages are bound by a Saffiano leather hardcover with their signature Snowcap emblem, making it not just the best way to inscribe your work or personal life, but it's a devilishly handsome way of going about it — even once you've filled it out, it'll look equally as good in your library.