Buyers' Picks: 5 Key Sneakers for the Season
By: Harry Rosen Staff
Date: 2022-03-17
Spring is in the air and that can only mean it's time to sort out your sneaker closet for the coming season. With all the new styles being added it can be difficult to keep up. To help you parse it all, we've asked our seasoned footwear buyers, Renata Leung and Adam Mena-Silvert for the pieces that stand out for them this season.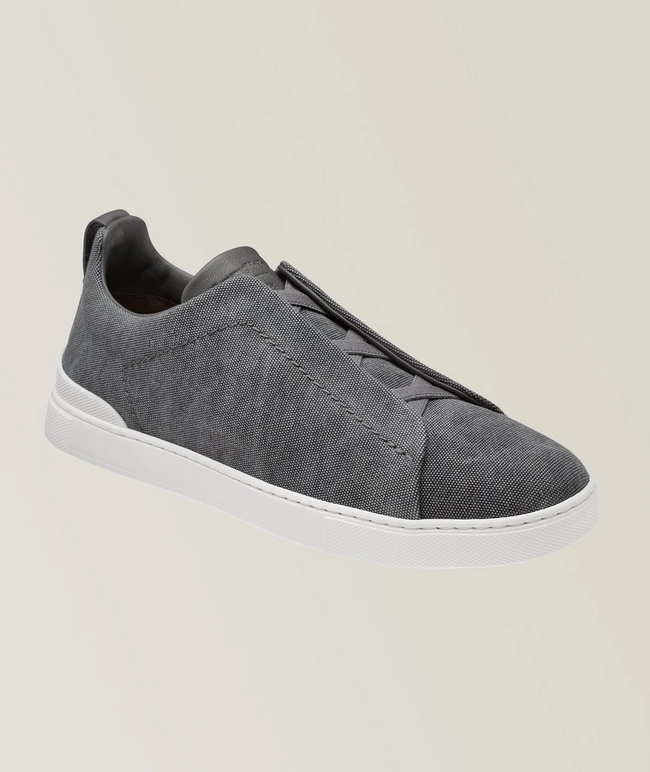 ZEGNA Triple Stitch Sneaker
"What we love about ZEGNA's Triple Stitch sneakers this season is that they've been redesigned to be a lot lighter and slimmer than in the past. The fabrication is fantastic with a heathered canvas that looks very casual in nature but pairs well with elegant chinos chinos or more casual tailoring and soft jackets in place of more formal dress shoes. We've also bought them in a variety of fine materials like colourful deerskins and suedes. So far, it's been popular with both fans of ZEGNA and those looking for something a little different." –– Adam M.S.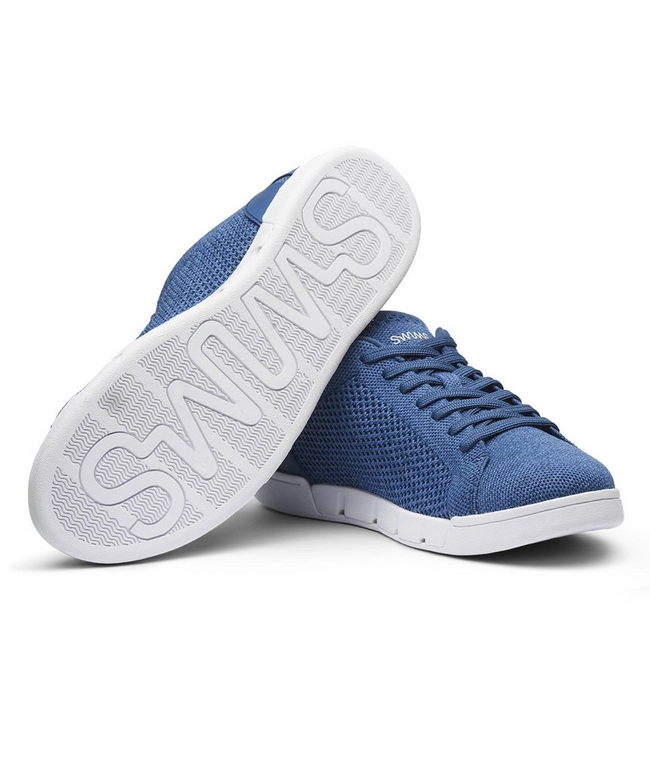 SWIMS Breeze Knit Tennis Sneaker
"We always have our eye on what SWIMS are bringing to the table ever since we started buying their iconic galoshes. The brand's Breeze Knit tennis sneakers are lightweight and breathable but with the added benefit of being waterproof along with an anti-microbial insole (meaning they'll stay smelling fresh in the summer season). I'm a big fan of the lighter blue colourway which is easy to wear in the city, by the pool or for trips out to the lake." – Renata L.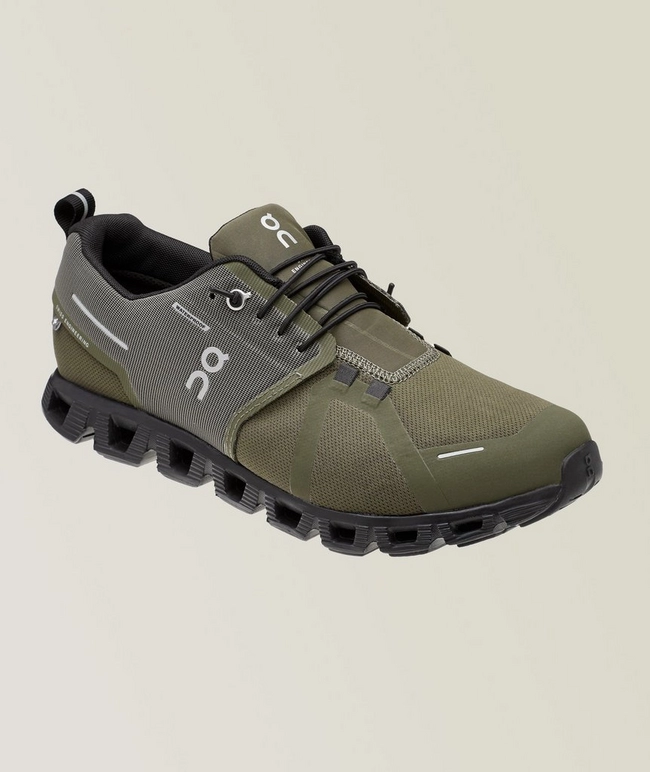 On Cloud5 Waterproof Sneaker
"On has had an incredible rise in the last few years. Customers looking for an alternative to swooshes and stripes have really gravitated towards it. Besides the on-point aesthetics, On has made an incredible commitment to getting the tech absolutely nailed down. The Cloud5's proportions have been adjusted this year for a wider profile that's easier on the foot, along with highly technical fabrications that includes this completely waterproof construction. Paired with the brand's innovative CloudTec® sole it's great for long walks and hikes on uneven terrain (in any weather)." – Adam M.S.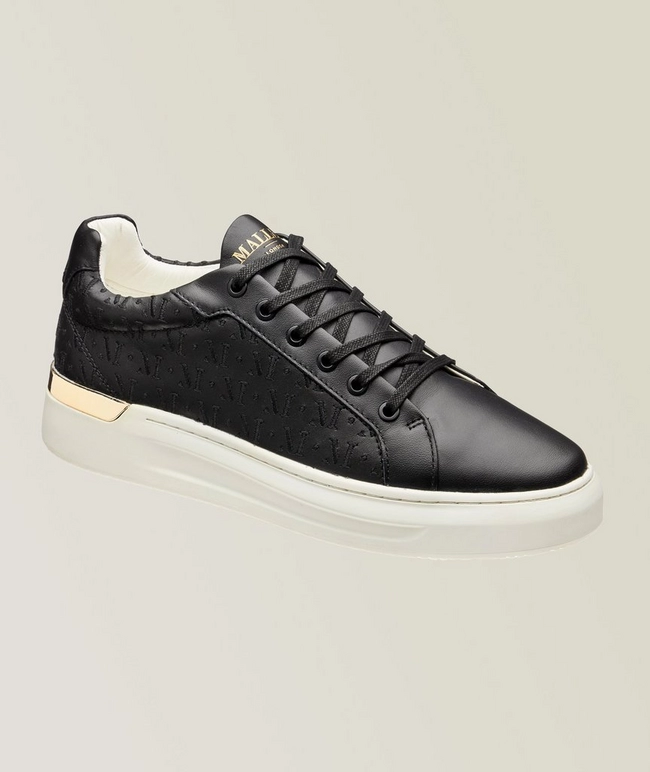 Mallet London Leather GRFTR Camo Sneakers
"Mallet London is a new brand at Harry's that we're really excited about that comes to us via the UK. The brand's GRFTR model is slick, easy-wearing and offers a little something different with the on-trend wedged sole and signature mirror heel tab at the back. A lot of customers come to us looking for something to wear out on the weekends to a bar or a club that's flash but still tasteful. Wear it with your smarter attire and it's the perfect going-out sneaker. It also happens to be exclusive to us in Canada." – Renata L.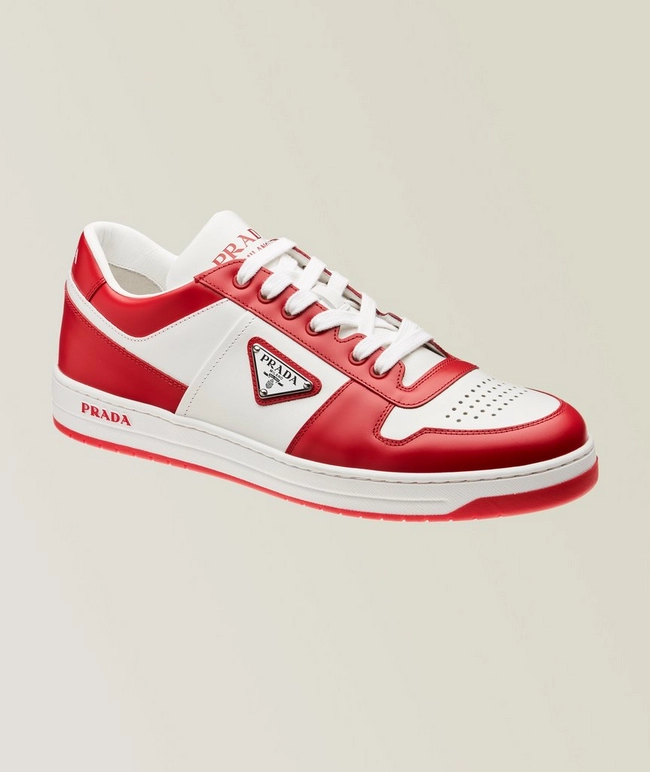 PRADA Avenue Sneakers
"We've been seeing the 80s and 90s trend come back strong in a lot of areas but especially in footwear. The Avenue is Prada's Italian-made take on a classic Air Force 1 with more refined proportions, supple nappa leather and of course, the iconic Prada triangolo. The striking colour-block design and perforated toe harkens back to those classic 90s basketball shoes we all love. Keep an eye out for our high-tops coming in the fall." – Adam M.S.