5 Custom-Made Options You Need to Know
Here's what you need to know about the custom-made experience.
By: HARRY ROSEN EDITORS
Date: 2019-09-12
With everything from your coffee order to your Spotify playlist tailored precisely for you, the next logical step is your clothing. We understand that the cost and the time can be an impediment (especially in this age of instant gratification), but trust us when we say that nothing will make you look or feel better than slipping into a quality custom-made garment that's made to last beyond a couple of seasons. And what could be more enjoyable than taking control of your wardrobe?
Because of Harry Rosen's close relationships with artisans across the world, we're able to provide custom-made options from the majority of the brands we carry. And there couldn't be a better time for it. Harry Rosen's expertly trained Clothing Advisors will guide you through the entire process, ensuring a precise fit that's suited to your needs. Meanwhile, you get to select the colours, fabrics and details that suit your personality. A few short weeks later, a high-quality garment will arrive made for you and only you.
To help us parse the intricate world of custom-made clothing we asked Harry Rosen's National Director of Tailoring Adam Percival, for his insights on five of the labels available at Harry Rosen in both ready-to-wear and custom-made options.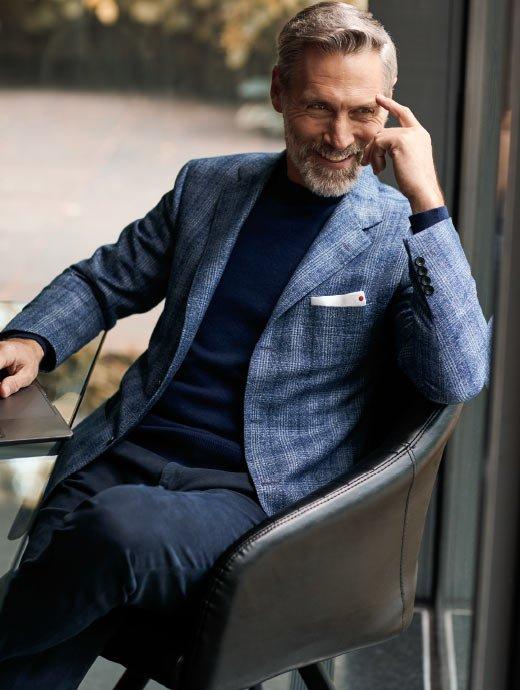 Kiton
Steeped in history and refinement, Kiton is lauded for its exceptional Italian craftsmanship. Some may be taken aback at the label's high price, but this anything but paying for a name only. Each suit takes 1,800 steps to complete over 25 hours of masterful measuring, cutting and sewing.
The details are many, and they make the difference. This ranges from Kiton's master tailor hand-stitching the connecting "joint" between the sleeve and the shoulder (a complicated process likened to performing surgery) down to the 137 tiny hand stitches used to create the raised border around the button-holes (a Kiton trademark).
This slow and precise construction method is only a part of the story - the other is the fabrics. Kiton favours extraordinarily soft and lightweight wools, the most luxurious of cashmeres and more! These delicate fabrics require remarkable skill to sew (one of the reasons Kiton has its own design school). "There are also particular limitations on Kiton's fabrics," says Percival. "In one season only a small number of suits can be made from a single bolt of rare fabric. After it's gone, it's gone." Harry himself continues to demonstrate the wearability and resilience of a Kiton jacket, usually by scrunching it up and throwing it on the table, watching it return to form.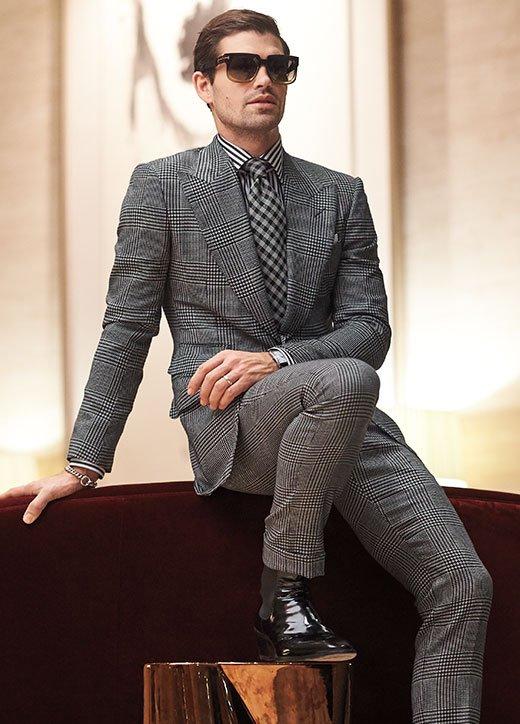 TOM FORD
In addition to the label's ready-to-wear offerings, TOM FORD also provides made-to-measure service. TOM FORD is famous for blending structured Saville Row-style tailoring with Italian sex appeal and has been doing so for 25 years.
Harry Rosen carries three varieties of TOM FORD tailoring with the classic 'Windsor' (a modern cut with a suspended waist and broad shoulder), the 'Shelton' (the label's take on deconstructed tailoring), and the O'Connor. "That's the suit you'll see James Bond wearing," says Percival. "It's a slightly narrower lapel and fit. But throughout the collections, Tom Ford has strongly structured jackets with thicker padding and canvasing compared to many Italian labels. Plus, with strong shoulder lines and exaggerated trimness at the waist he's created a very signature expression. Elements like the ticket pocket and lapel shape add to the appeal of Tom Ford's collections."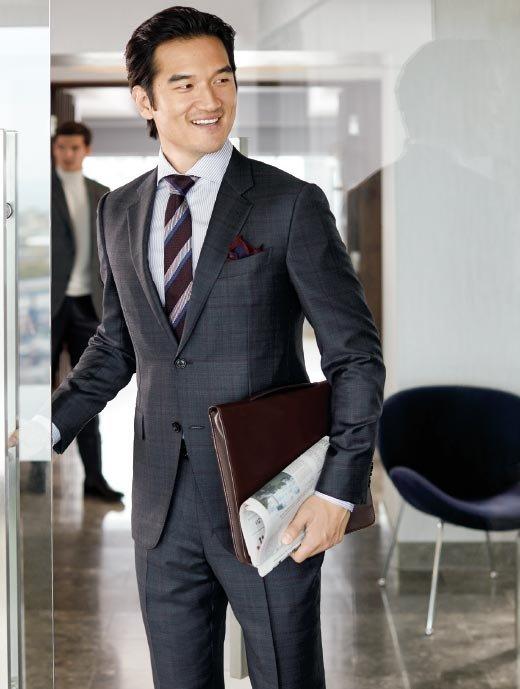 Ermenegildo Zegna
Ermenegildo Zegna has a timeless approach to tailoring and an unmatched selection of fabrics (so much so that it is a significant textile supplier to other luxury designers) and a typically Italian outlook when it comes to cut and fit.
For Percival the allure of Ermenegildo Zegna is in the total vertical integration of their production. "Zegna owns everything from sheep to shop with their own farm in Australia, and the development of their own Trofeo wool (trophy wool) to an annual award called the Vellus Aueum which challenges wool growers to produce fine and finer fabrics every year. They are literally given a trophy."
Ermenegildo Zegna's custom-made program offers more than suits and sports coats. You have the ability to create an entire personalized wardrobe from beautiful Italian denim to sumptuous cashmere tracksuits.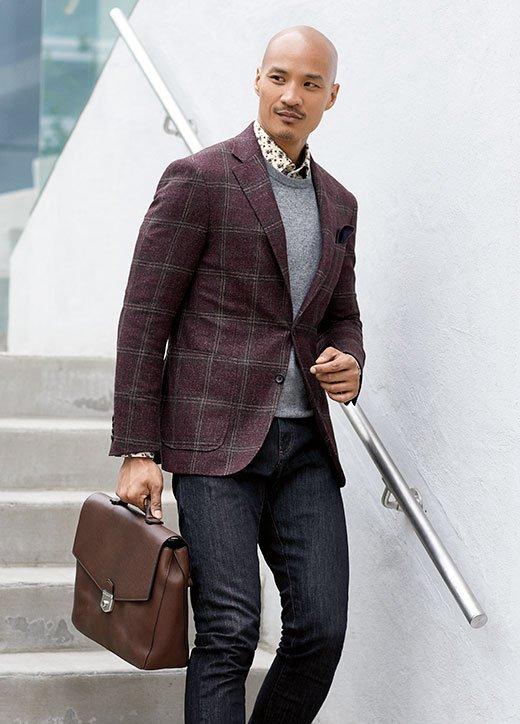 Canali
Canali is a legendary name in classic Italian tailoring and after over 80 years is still a family business that offers suits to a broad cross-section of men. Canali always has an extensive range of rich wools and elegant silk-cashmere blends on offer in classic greys and blues all ready to be fashioned into your new suit.
One of Canali's best sellers is the 'Kei' jacket. "It's a casual alternative to a classic suit jacket," says Percival. "It has this incredible soft, natural shoulder but is brought together with sharp full canvas construction that guys really like."
As always, each one of Canali's suits is made in Italy with hundreds of employees across Italy, and their commitment to quality is second to none.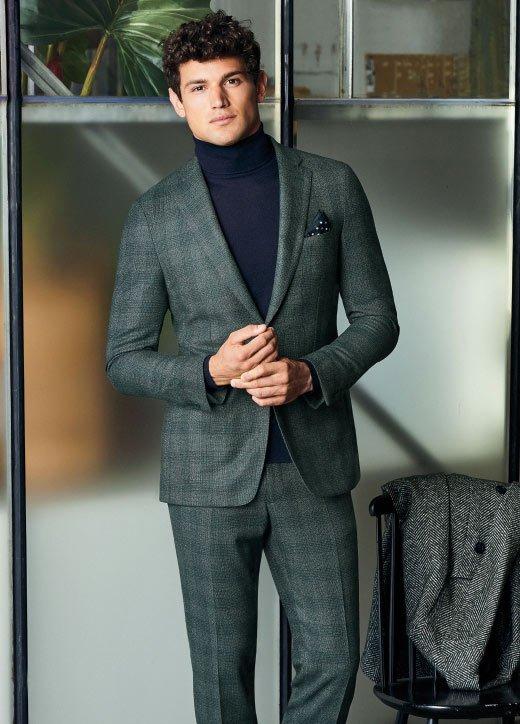 Atelier Munro
Finally, Amsterdam upstart Atelier Munro is providing some of the highest-quality custom tailoring in the game at affordable price points (suits start at just under $900). Founded in 2007 by a group of young entrepreneurs of varying backgrounds from IT to traditional clothing, together they created an idea to make custom-made clothing more accessible. "From the beginning, Atelier Munro invested as much in the technology as they did in the clothing," Percival says. "They're really pushing the envelope on how to make made-to-measure ordering easier, more fun, and more interactive."
Atelier Munro allows you to choose from hundreds of fabrics from some of Italy's most fabled mills (Loro Piana and Vitale Barberis Canonico for example) then select every detail imaginable from the number of buttons to the kind of shoulder to expressive jacket linings. You can even take advantage of monogramming not just your initials, but even a phrase or inside joke into your blazer.
Whichever label you decide to try, our expert Clothing Advisors will guide you through the process. This is what we do best at Harry Rosen, helping you find the best fit ideal to you and your lifestyle. The result is a garment that will not only effortlessly fit your frame, but your personality as well. Book an appointment with a Clothing Advisor at your nearest Harry Rosen or view our special event calendar to attend viewings of special collaborations, visit with the designer's representative, view next season's garments, and more.