3 Ways to Wear It: The Drawstring Trousers
By: LOGAN ROSS
Date: 2022-04-01
At Harry Rosen, we strongly believe in building sustainable wardrobes. Before we purchase any new item of clothing, we put thorough consideration into how and where we'll wear it — and perhaps most importantly, what we'll wear it with.
So, before we purchase or commission a new garment, we like to assess its versatility by pairing it with the wardrobe staples we already own.
Today, we're profiling the Drawstring Trousers — a more comfortable, modern take on a classic pair of refined trousers — and showing you how we would dress it up and down by building out a few 'fits made up of some of our favourite go-to items.
Look 1: The Dressy
Maurizio Baldassari's cotton-blend Drawstring Trousers offer the perfect base for a variety of different outfits, including business-casual looks. Channel your coziest WFH vibes while at the office by pairing these soft navy blue pants with a more tailored sports jacket, denim button-up, and this modern take on a pair of double monkstraps by Henderson for Harry Rosen.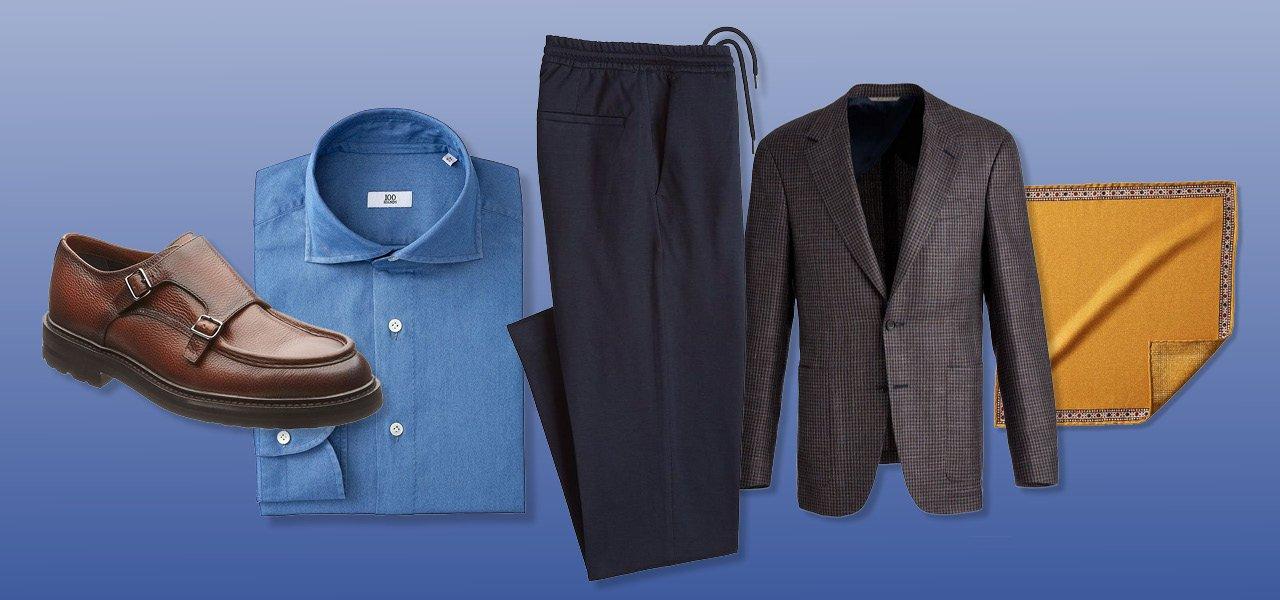 Look 2: The Daily
Shift down a few gears while still retaining that classic masculine silhouette by subbing out the more structured jacket for this textured knit swacket and vintage-inspired jacquard polo. Keep the comfy theme going down below by sliding on a pair of these rubber-soled suede loafers and you're off to the races.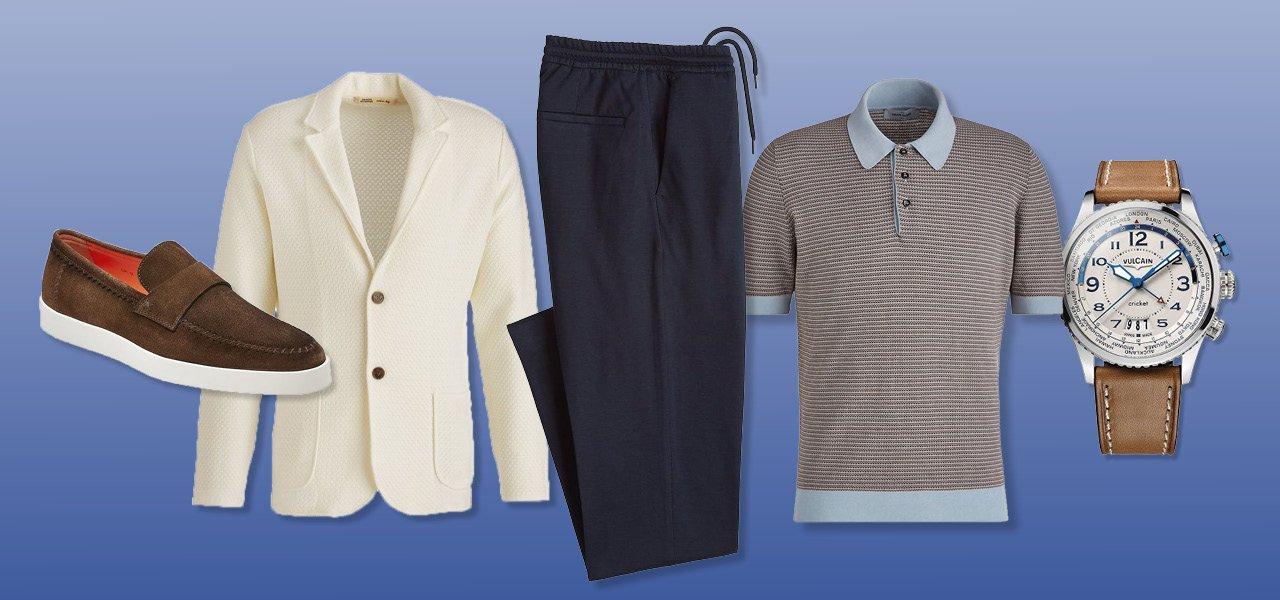 Look 3: The Downtime
Drawstring Trousers don't always need to be dressed up to look great. Wear yours just as you would your favourite pair of sweats by suiting up in a simple sweatshirt and topping everything off with a statement puffer vest. Of course, some stylish sneaks and sunnies are the only way to top this cool, casual look off.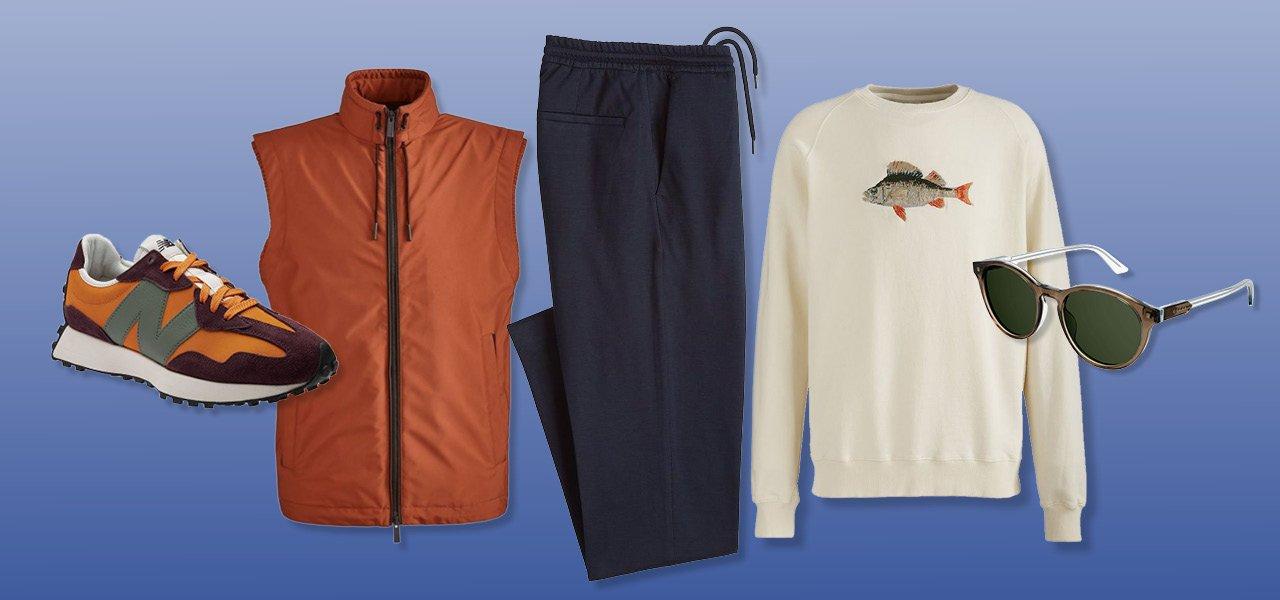 Other Drawstring Trousers We Love