New & Exclusive to Harry's: Brioni
We're ready to draw back the curtain on Brioni, a luxury Italian tailoring brand with inimitable style and taste.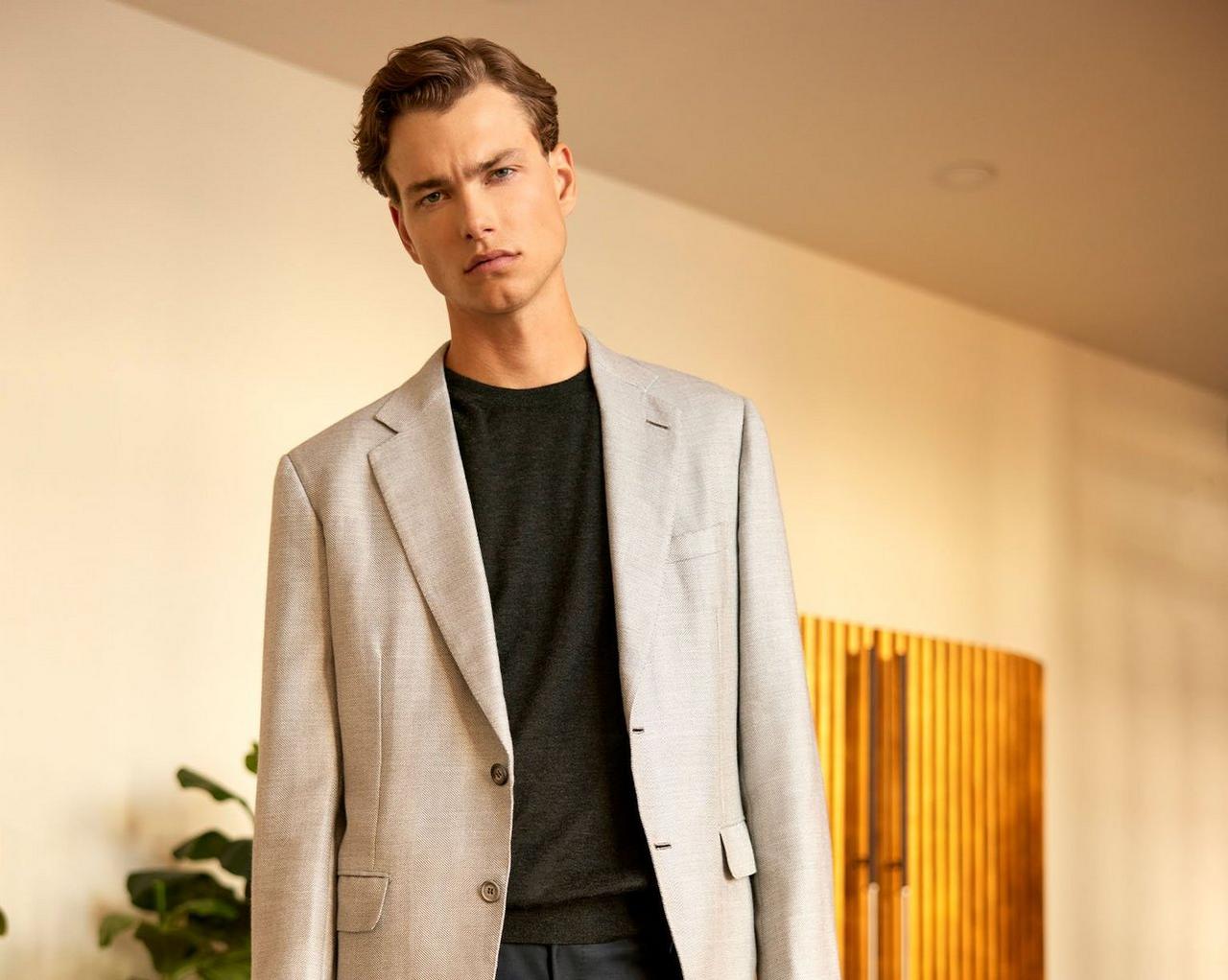 Explore our newly launched Brioni shop-in-shop at both our Bloor Street and Pacific Centre stores – the sole destinations of their kind in Canada.
Background
Although it hardly needs introduction, Brioni is renowned for its exceptional tailoring and craftsmanship. Founded in 1945, it broke away from traditional British and American styles, and introduced a distinct Italian flair. Worn by figures both real and fictional like Clark Gable and James Bond, today it blends traditional craftsmanship with modern designs and remains a symbol of Italian sophistication.
Our Team's Take
For our Luxury Buyer Adam Gallo, Brioni is among the elite of fine menswear and he couldn't be more pleased to have it back at Harry's. "Handmade construction, incredible quality, and elegance is what it has always stood for," he says. "It's some of the best clothing in existence, period. Their master tailors have measured presidents, princes, high-profile celebrities— they've seen it all. Brioni is for masters of the universe."
How to Wear It
According to Fashion Direction Manager Andy Chitty, the brand appeals to individuals who prioritize style but seek a subtly refined look that remains timeless decade after decade. "This brand pairs well with classic pieces and silhouettes like jeans, basic T-shirts, understated knitwear, and even relaxed tailoring," he explains.
Available at Bloor Street , Pacific Centre  and online .
TAGS:
#Fashion,
#Brand Spotlight
,
#Style
,
#Harry Magazine
,
#Brioni
,