How To Vacation Like A VIP
Your stress-free escape starts here
By: TIM GALLANT
Date: 2017-11-10
How would you like to join us in Hawaii?
That was the offer of a lifetime courtesy of Exclusive Resorts as part of a recent press-only introduction to a unique membership-based vacation model targeting high-net worth individuals.
While my travels took me to the jaw-dropping Montage Kapalua Bay in Maui, the company provides unprecedented access to more than 400+ luxury villas around the world. Many located within the most coveted resorts on the planet.
Founded in 2002 and hotly acquired by AOL co-founder Steven Case, the Club is uniquely responding to the ways in which people are now preferring to travel.
The latest studies show that multi-generational travel is one of the top luxury trends of the year. It's a concept we can really get behind here at Harry Rosen. The opportunity to experience the world together - whether as a family, friends, or, in my case, a group of journalists, is a rewarding one. Because when travel is at its best, real connections are made.
You don't have to look past Instagram these days to see that everyone is seeking truly 'authentic' experiences - it's the Airbnb effect. But where home-rental models fall short - Exclusive excels.
As a member, you reap the benefits of a personal concierge to assist in your pre-holiday planning, and a dedicated on-site team available throughout your stay. Whether you're craving R & R by the beach, or more active pursuits (hello, Whistler!), your concierge will get to know your tastes to help you make the most of your time off.
It's not unlike our expert Clothing Advisors who skillfully anticipate your wardrobe needs. At Exclusive Resorts they learn what you like, so that each vacation is better than the last.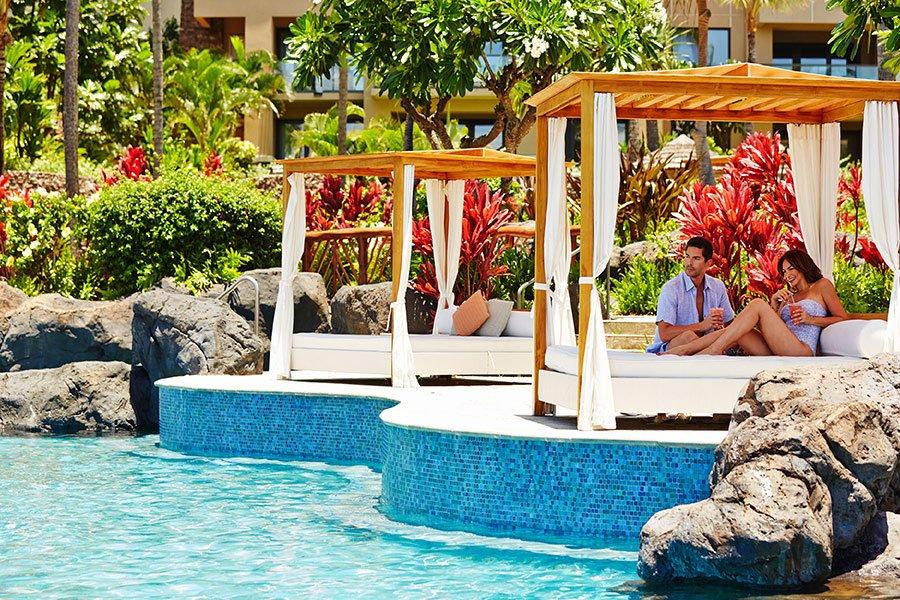 TRAVEL ON YOUR TERMS
Regardless of where your travels take you, the villas in this prestigious portfolio span a sprawling 3,500 square feet. The luxury of space allows you to connect and, just as important, a private place to retreat. Why take multiple hotel rooms when you can have everyone in one (phenomenally well-appointed) space?
Each villa features state-of-the-art entertainment systems and top-of-the-line kitchens kitted-out by the likes of Wolf with restaurant-quality ranges. The idea is to allow families and friends the opportunity to bond over meal times and to enjoy a glorified home-base while away.
Of course, there's always the option of an in-villa chef, anytime you're wanting a night off, in.
THE SERVICE FACTOR
Back in Maui, Megan and Lauren, our resident concierges, not only provided a warm welcome but a fridge stocked with our favourite foods, and the fixings for the perfect Mai Tai. They also shared insider suggestions on where to dine and what to do while visiting the island. (Mama's Fish House is not to be missed).
With studies showing security as the year's chief travel concern, it's here that the service-specialists have the home rental sites beat. Now you can comfortably sample different cultures from Marrakech to Miami, backed by the peace of mind that comes standard with most five-star resorts.
Members get access to the best of both worlds - a plush home-stay experience paired with premium services and amenities.
Here's a look at 3 destinations in the Club's Vacation Collection where you are sure to relax, recharge, and reconnect. We've also including our packing tips to help you make the most of your stay.
---
#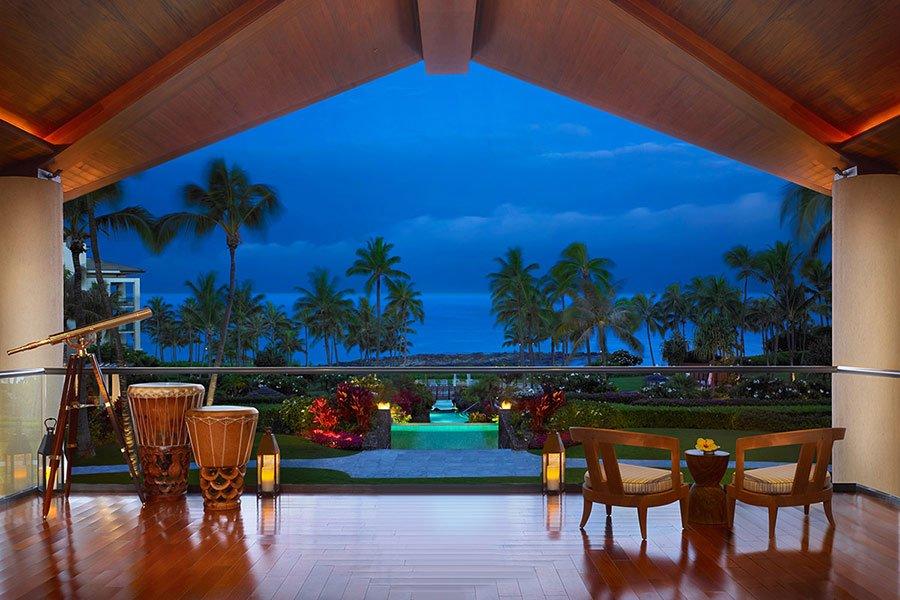 MONTAGE KAPALUA BAY, MAUI, HAWAII
\ Enter into the lap of luxury when staying in one of Exclusive's ten incredible ocean-facing villas at the highly-acclaimed Montage Kapalua Bay. The stunning 24-acre resort on the island's west coast is the perfect setting to enjoy Hawaiian hospitality at its finest.
---
#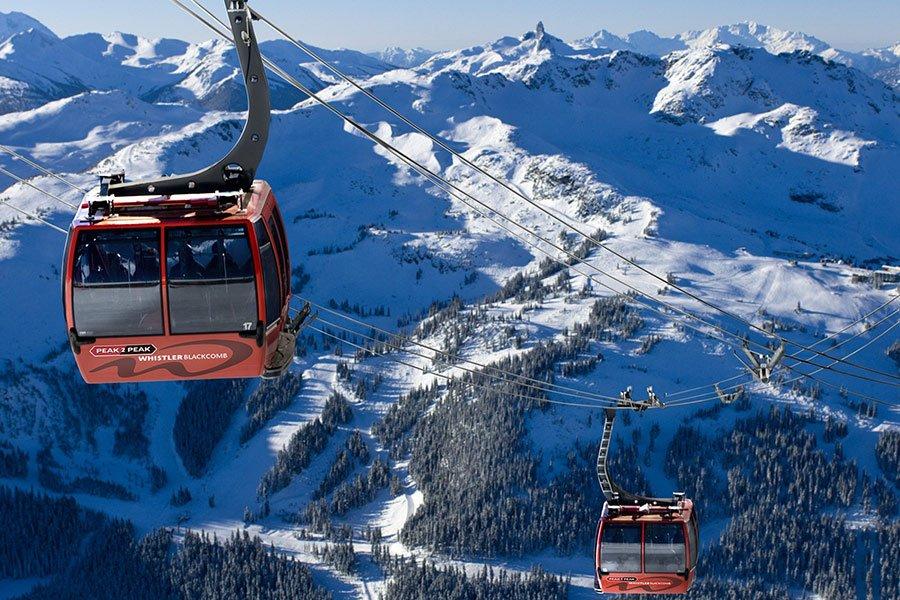 WHISTLER, BRITISH COLUMBIA
The Club's four estate-style homes offer ski-in/ski-out access to some of the most sought after terrain in North America.
---
#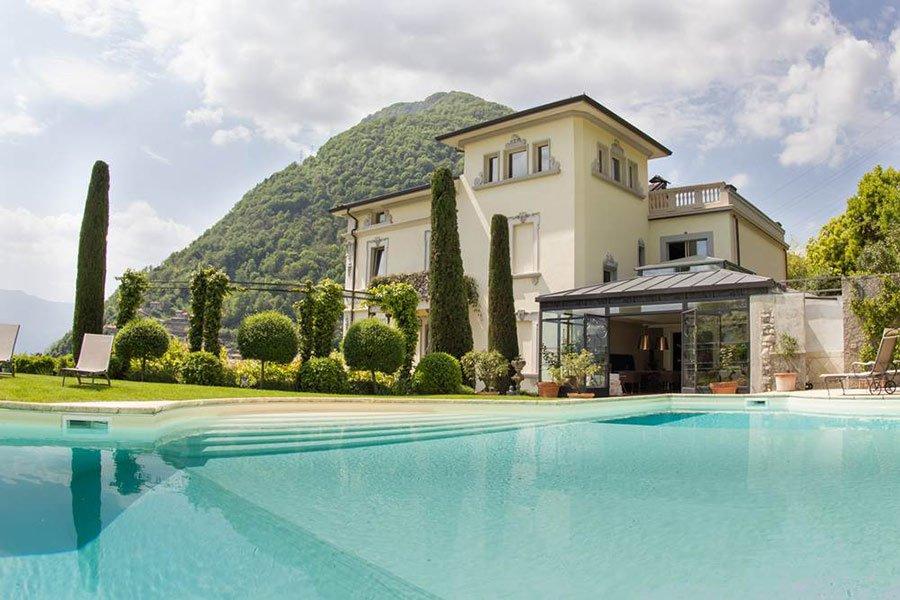 LAKE COMO, ITALY
Set in the Alps' sensational shadow, relax in an over-the-top, five-bedroom, five-bath home and marvel at the movie-set view.
---
Thanks to flexible membership plans there's something to suit your family's travel needs. Choose between a short-term 5-year membership or the Club's 30-year long-term inheritable membership.
The writer traveled as a guest of Exclusive Resorts which did not review or approve this article.