How do I get the most mileage out of my new sports jacket?
By: HARRY ROSEN EDITORS
Date: 2019-08-26
In recent years, the sports jacket has evolved to become the real workhorse of a man's wardrobe and the reason is its versatility. The same jacket can take you from a business meeting to a more casual day at the office and then into the weekend, always looking totally appropriate. It's as if it adapts to whatever else you're wearing. Combine it with dress pants, a dress shirt and a tie and the look is only a notch less formal than a suit. Wear it with jeans and a T-shirt and it looks casual yet put-together. And there's a whole spectrum of different looks between those extremes. Here we've dressed one jacket up and down to show four distinct ways you can make the most of your investment.
To illustrate our point, we're showing a Canali Kei jacket. Though it's traditionally tailored, the soft shoulders and patch pockets give it a slightly casual feel.
1. BUSINESS FORMAL
"With dress pants, a dress shirt and a tie, the look is only a notch less formal than a suit."
2. CLASSIC BUSINESS CASUAL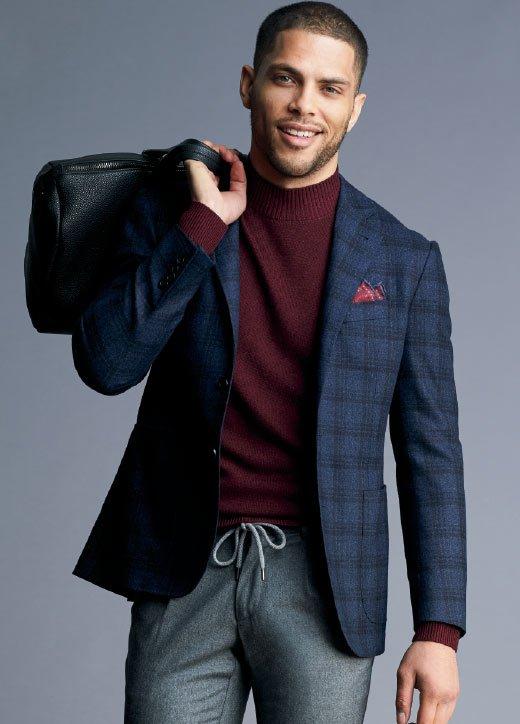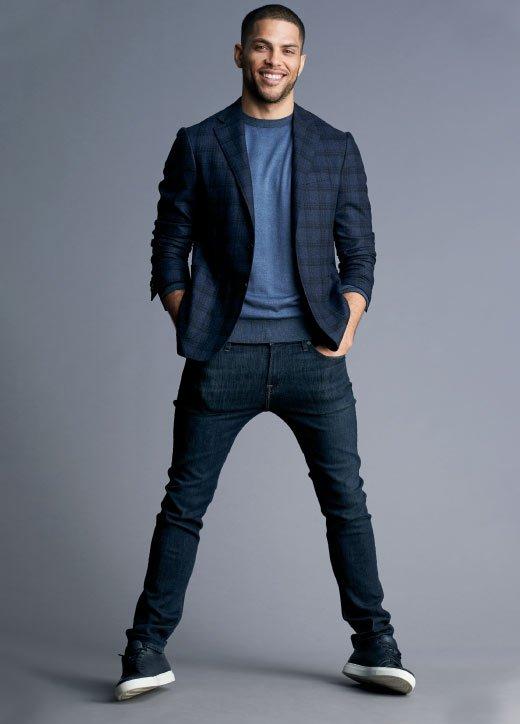 "Wear it with jeans and a T-shirt and it looks casual yet put-together."