5 Style Trends to Try This Fall
From big shoes to bright blues to here are five trends we're going to be seeing more of in the coming months (and we encourage you to try).
By: Logan Ross
Date: 2023-09-18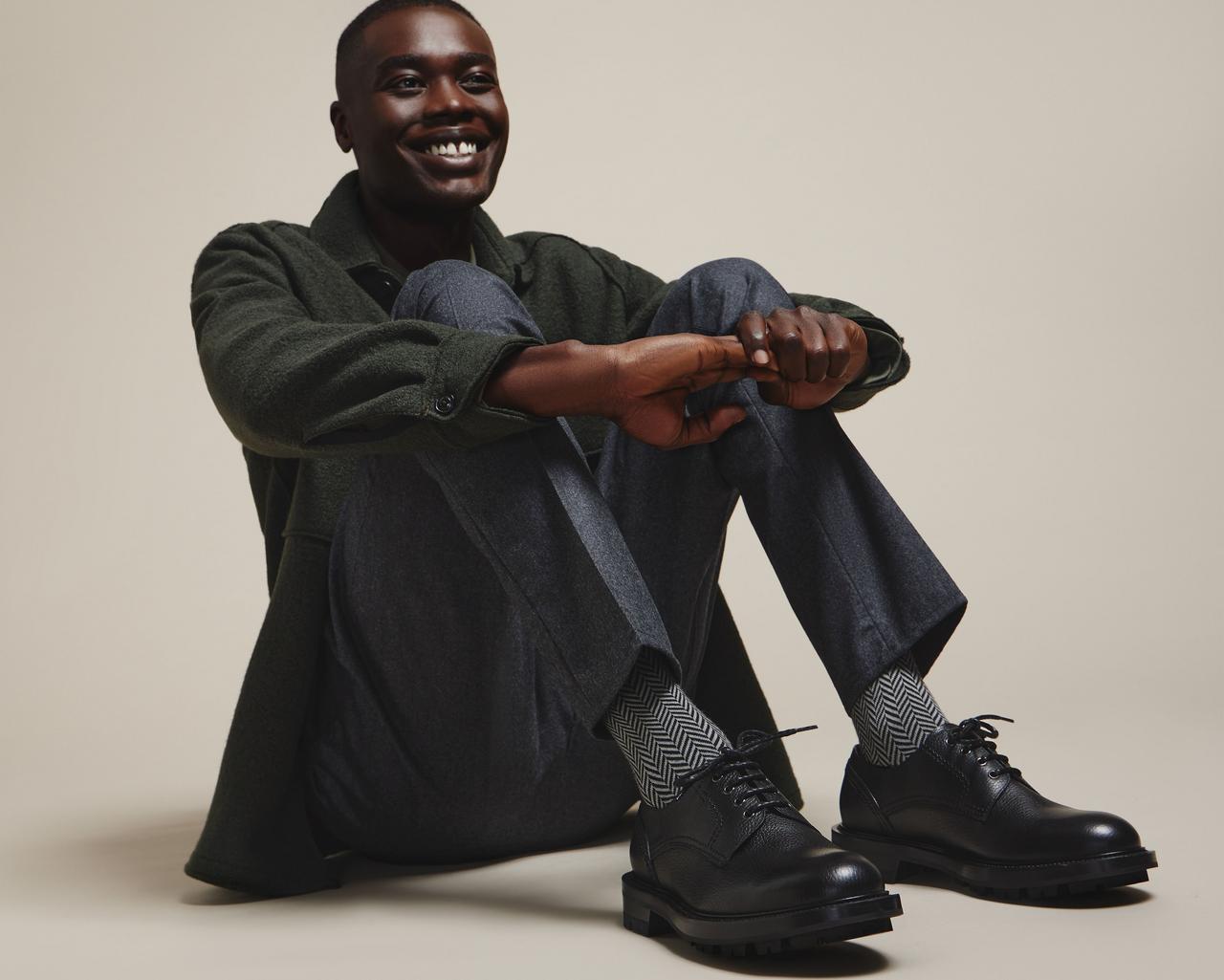 In recent years, we've seen a sharp rise in the popularity of thicker-soled shoes; a trend that's spread from sneakers through to sandals, with the derby dress shoe seeing the bulk of the action. And it isn't just fashion-forward brands like BOSS or Prada leading the line. Classically influenced labels like ZEGNA and Church's are playing with the proportions of their derbies too, a move that makes sense following the trend towards wider pants. Chunky soles balance out the generous drape of bigger trousers, which remain en vogue this Fall/Winter as well.
Move aside navy, this season we've discovered the joy of wearing bolder hues of blue during the fall and winter. Cerulean Blue, as pictured here in all its bright brilliance, is a colour that alludes to the sky and sea of the summer months. Between piercing knitwear pieces, standout outerwear and striking cold-weather accessories, these eye-catching shades aren't going anywhere despite summer's end.
White in the wintertime isn't the first colour that comes to mind for your clothing, even though it's become a major trend in recent seasons. Modern sportswear—most notably outerwear—touting technical elements and performance features that are robust enough to handle winter's whatever the colour. We say the Parisians do it well, so, why not stand out among the black and navy blue crowd this winter and work more white into your wardrobe?
Double-breasted sports jackets and coats traditionally have an air of formality around them. This season the swooping lapels and prideful shape remain, but modern designs from the likes of Canali, ZEGNA and Brunello Cucinelli have loosened things up slightly with less structured designs that are easier to wear casually. When it comes to sports jackets, a word of advice: Feel free to wear yours open (maybe even with a T-shirt) and live the double life with confidence.
A tone-on-tone outfit masterfully executed is one of menswear's most refreshing sights, though missing the mark can leave you looking more like Dwight Schrute than David Beckham. The key to making it all work is by mixing fabrics and finishes in place of colour. Although each item in an outfit might belong to the same colour family, you can still provide visual variety when two or three different materials make up the look. Whatever the colour of your tonal 'fit, just ensure you contrast correctly—sheen with matte, heavy with light, open gauge with tight weave, and so on. Tackle texture first and everything else will fall into place.
TAGS:
#Style Advice,
#Style
,
#Trends
,
#Harry Magazine
,