3 Ways to Wear It: The Polo Shirt
By: Ben Kriz
Date: 2022-04-21
At Harry Rosen, we strongly believe in building sustainable wardrobes. Before we purchase any new item of clothing, we put thorough consideration into how and where we'll wear it — and perhaps most importantly, what we'll wear it with.
So, before we purchase or commission a new garment, we like to assess its versatility by pairing it with the wardrobe staples we already own.
Today, we're profiling the Polo — an iconic style of shirt with a rich history in classic sportswear and modern casualwear – and showing you how we would dress it up and down by building out a few 'fits made up of some of our favourite go-to items.
Look 1: The Dressy
For a look that somewhat works to define the ever-obscure title of 'business-casual,' pair your Checkered Boucle' Knit Polo by Gran Sasso with items that form more formal silhouettes while also picking up on the playfulness of this polo's boucle texture. The subtle Mélange crosshatch pattern on this lightweight blended suit by Canali and the tasteful geometric print found across this pocket square by Eton balance both formal and fun quite adeptly.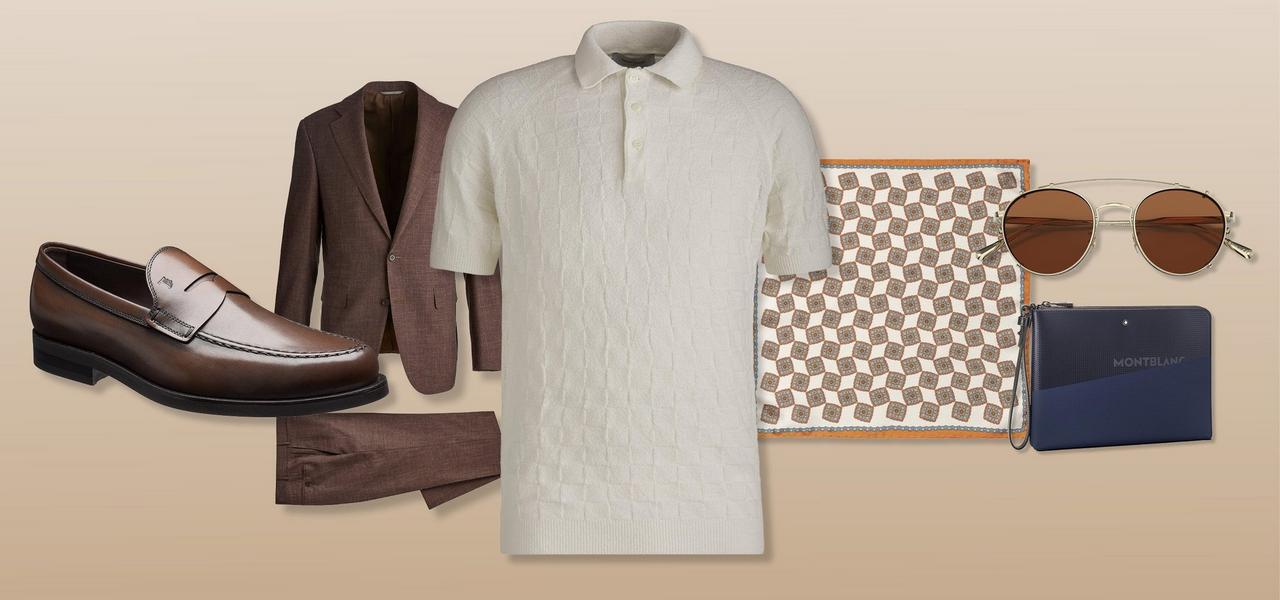 Look 2: The Daily
When wearing a suit isn't required (or desired), subbing out your jacket for a smart knit cardigan and trousers for a clean pair of blue jeans looks just as natural paired with our white Gran Sasso polo as well. From there, complementary tones of dark brown leather shared between the shoes and accessories really tie this look together.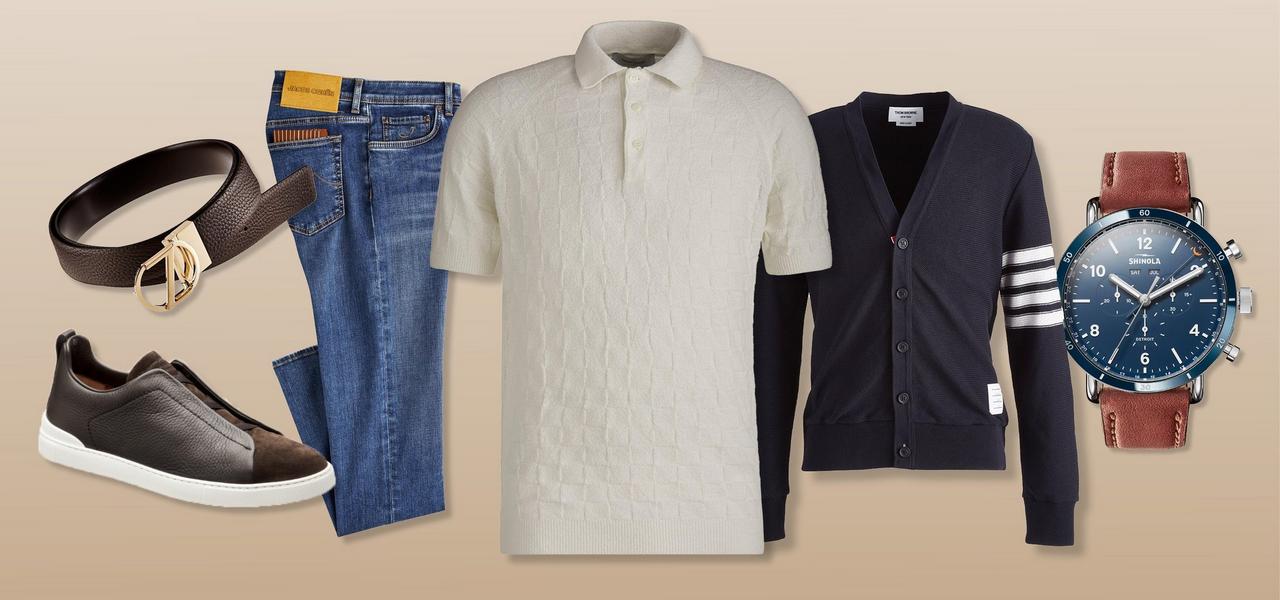 Look 3: The Downtime
Tone things down even further with this tonal look that celebrates khaki and beige hues, which we find work particularly well underneath the summer sun. Whether you're headed to the beach, park, or patio for a civilized late afternoon lunch, this easygoing ensemble is all about getting some well-deserved R&R in.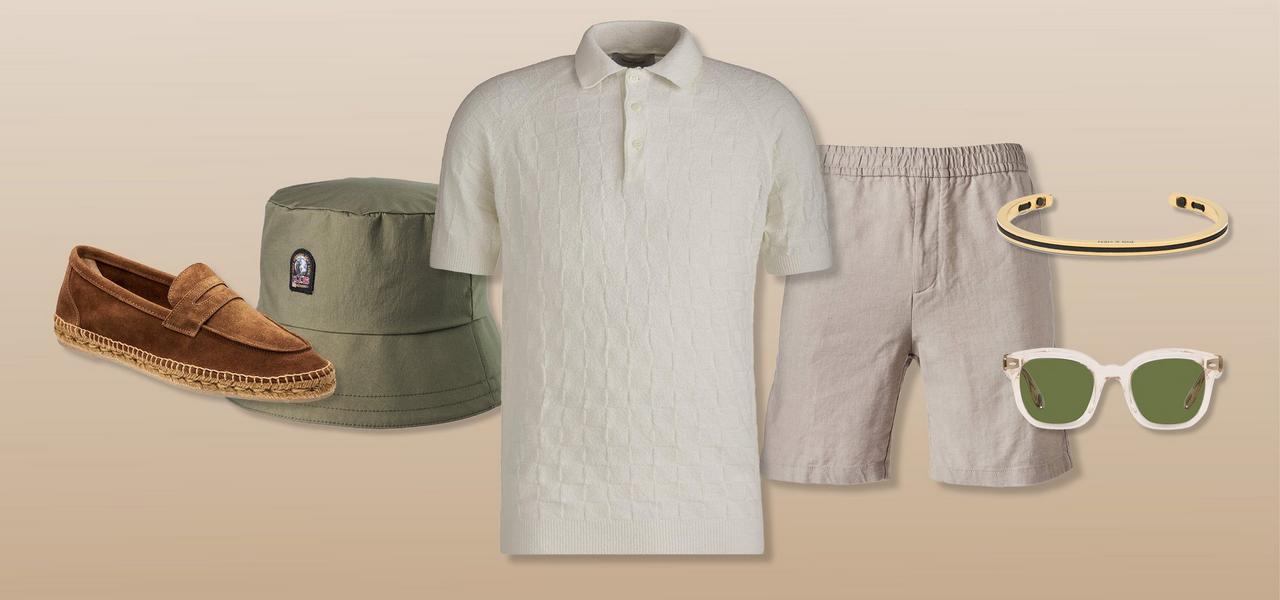 More Polos to Stake Your Summer On